Tiffany's AEW Dynamite Takes: Mayhem in the Mountain State
The Elites are in the beautiful state of West Virginia! Will the Mountain State survive the mayhem?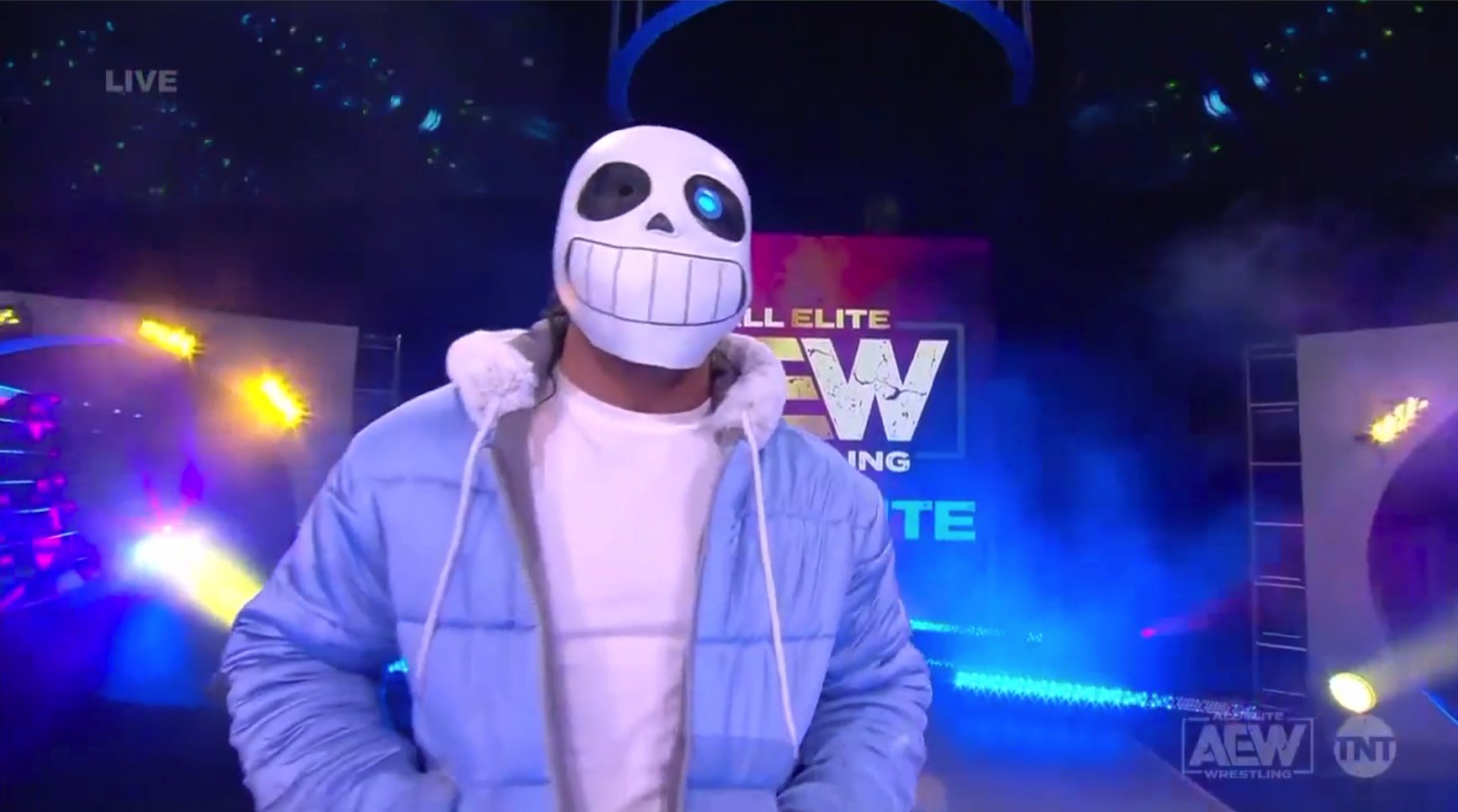 The Elites are in the beautiful state of West Virginia! Will the Mountain State survive the mayhem?
Sammy Guevara vs Hangman Adam Page
If you've been following my Being the Elite coverage, you know that there's been a lot of dissension in the ranks of the Elite, especially concerning Adam Page, but it looks like with the lines being drawn between the Elites and the Inner Circle, Page is siding with his buddies, at least for now.
This match was good, but definitely had some rough spots, like Guevara not sticking the landing when he flipped out of one of Page's holds. Sammy Guevara is really good, but it's clear he still has a lot of growing to do. He's definitely NOT the heir to Eddie Guerrero, not by a long shot, but he isn't terrible. I'm not surprised Page one, the Elites definitely needed the win and so did he. I am surprised that the Inner Circle didn't interfere to help Guevara out.
So, the Page/PAC seems like it is officially official.
Shanna vs Hikaru Shida
I have no clue who Shanna is, but she seemed happy to be there. Shida was making her big return after finishing her Japanese dates.
This one was surprisingly good, even with a couple of awkward spots. I wasn't sure if Shanna was a newcomer debuting or a local talent. After this match, I'm guessing she's a newcomer. Either way, this match was the kind of match I think we've all been wanting AEW to give us. Shida got the win, but both women looked like huge stars.
Brandi Rhodes
Uh…WTF? Is Brandi going voodoo queen or is she possessed? Like, what the fuck is this? Oh, she's bringing back Nyla or Awesome Kong? That was weird.
Rock n Roll Express
It's nice to see the Rock n Roll still getting the huge pops. Hopefully, they'll be good to go after getting jumped by Santana and Ortiz. I know this is to get the attention of the Young Bucks, but it's not a good look where Gibson and Morton look like they can barely move.
Tony Schiavone and Cody Rhodes
Love the story about Dusty Rhodes and Willie Nelson. I think Dusty would be so proud of what his boys have accomplished. Cody's mom will be there and he wants to do a good job with her watching. I'm sure it's wild for Schiavone and Jim Ross to be answering to a man they watched grow up backstage at WCW.
QT Marshall, Alex Reynolds, and John Silver vs Best Friends (with Orange Cassidy)
Well, we were wondering how the Rick and Morty thing would work. The Best Friends and Cassidy cosplayed as Rick and Morty and the cartoon duo had some ring announcing duties.
I wasn't into this match. I guess if I really cared about Rick and Morty, I'd be more excited, but I just didn't care about anyone involved in this match, so it was a wash for me.
Chris Jericho/Cody Contract Signing
I hate Jericho's jacket. Even for an aging wannabe rock star, that jacket is TERRIBLE. I thought Cody said there'd be lawyers here and I see none, unless Schiavone has a law degree I didn't know about. Maybe it's the lady sitting between them, but she doesn't have the sharp, useless look.
How'd it go? It's a pro-wrestling contract signing, how did you expect it to go? Actually, there was PLENTY of smack being talked, especially by Jericho, but there was little physicality…until it was revealed that the Inner Circle had jumped Dustin Rhode, which is next level dumb, to be honest. Dustin is getting ready to shoot a movie, which is the reason for this, I'm assuming.
Kenny Omega and the Young Bucks vs Kip Sabian and Hybrid 2
Uh…okay, that entrance was weird. Plus, I'm a little over all the cosplay, Halloween is tomorrow, guys.
This was another match where I wasn't really into what was going on, however, it was really good, if a little chaotic. Elite got the win, which they've been needing. Then the teasing for Full Gear happened and that was much more interesting than the match. I'm a little bummed Mox didn't come out and tear shit up after the announcement of his and Omega's match being unsanctioned though.
Peter Avalon (with Leva Bates) vs Jon Moxley
I'm not sure this was the ACTUAL match, but I guess it doesn't matter. Sorry, Peter.
Mox on the mic is always something I will tune in for!
I love that Mox wants his match to count. Love that!
Preach to us, Jon Moxley!
Nice knowing you, Kenny!
I think we're establishing Mox as an Stone Cold kind of character. Someone who is out for himself and not going to align with anyone or play by the rules.
AEW Tag Team Championship Match – SCU vs Lucha Brothers
This is for all the marbles. I honestly wasn't sure this match was going to live up to the hype, but it did. Lucha Brothers are easily the best tag team I've ever seen, but SCU aren't slouches either. I'm a little disappointed that SCU won, Lucha Brothers have been the better team throughout the tournament, but we'll probably get a rematch at Full Gear if not next week on Dynamite.  Still, it was a great match, but it definitely feels like the wrong team won.
That's it for Tiffany's Dynamite Takes! Stay tuned for more coverage!