Tiffany's AEW News You Can Use (10/20/19)
It is Week 3 of the All Elite Wrestling "revolution!" Here's is some news you can use and numbers that make no sense to anyone, including the experts!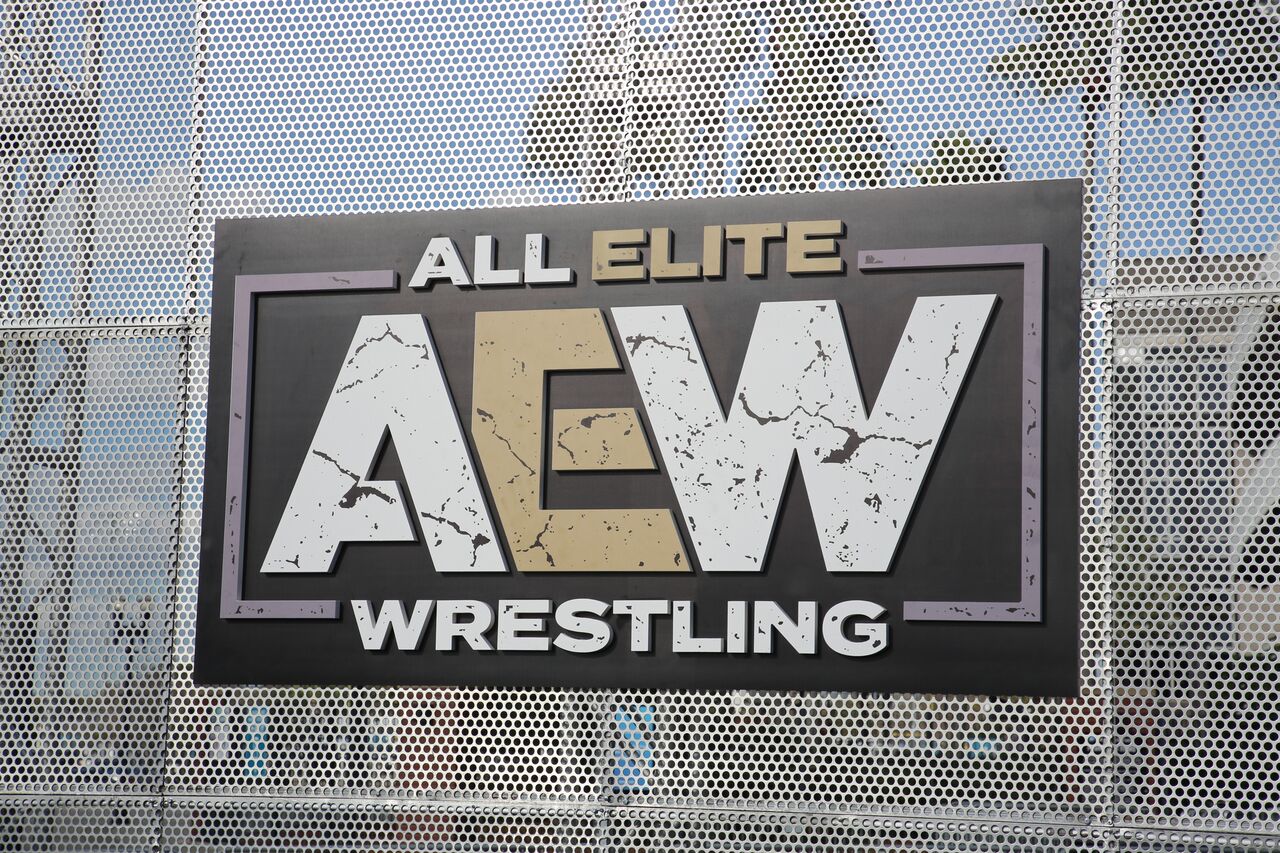 It is Week 3 of the All Elite Wrestling "revolution!" Here's is some news you can use and numbers that make no sense to anyone, including the experts!
All Elite Wrestling Dynamite 10-23-19 Card
What's on tap for Wednesday's edition of AEW Dynamite?
Private Party will face the Lucha Brothers, winner will advance to the Tag Team Tournament Finals
SCU will face the Dark Order, winner will advance to the Tag Team Tournament Finals
Young Bucks will be in action
Britt Baker will be in action in her hometown!
Jon Moxley will face Pac in singles action!
News and Tidbits
ECW Legend on Commentary
It was announced on Saturday, October 12, that ECW Legend, Taz, will be on commentary for the Philadelphia installment of AEW Dark that will air on Tuesday, October 22. Clearly, Taz is being used to bring in old ECW fans, but he was also a great commentator in his own right, so it should be fun times in Philly.
Jon Moxley
Jon Moxley was stripped of his IWGP United States Championship after Typhoon Hagibis caused him to miss NJPW's King of Pro Wrestling event on Monday. NJPW requires a title defense every six months. The match was changed to Juice Robinson vs Lance Archer. There's no word on when Mox is scheduled to be back in Japan, though he has expressed a desire to wrestle at NJPW's Wrestle Kingdom event in January.
Tiffany's Take: According to people who know more about NJPW's business practices than I do, this is standard. Any champion that can't defend their title for any reason will be stripped of it. It sounds extremely unfair to me and to a lot of American fans because Mox has no control over the weather. On the upside, if Mox still wants to work at Wrestle Kingdom, there's a perfect storyline for him to try and regain the title he never lost.
Spanish Commentary on YouTube
Last Week's Lucha Brothers and Hybrid 2 vs Private Party and Best Friends is also available with Spanish commentary on YouTube, which is great for Latino viewers.
Roster Rankings
Since it's inception, AEW has promised that a superstar's win/loss record was going to count in their promotion. No more 'top guy' constantly losing, but still getting title shots, and they've stuck to that so far. To help fans keep score, AEW has updated their roster page to show not only the individual superstars, but their win/loss records. The records break down into three big categories: Singles, Tag, and Trios or six man tag matches. My only issue with it is that some numbers don't add up, but I'm going to assume that they include dark matches that haven't been shown yet, or matches that don't fall into the three main categories, and that the record will be updated.
Fantasy Wrestling
Detroit's Fox affiliate reported on Tuesday that Tony Khan, president and co-founder of AEW is toying with the idea of starting a fantasy wrestling league using a wrestler's win/loss record as scoring. Right now, it's still in the idea stage, but it seems like Khan is pretty interested in making it a reality, especially since a wrestler's win/loss record is a big deal in AEW. We'll see how that works out, but it's interesting at least.
AEW Full Gear
A new match was added to Full Gear on November 9. Chris Jericho challenged Young Bucks to a match against Proud and Powerful on P and P's behalf. No word on if the Bucks have OFFICIALLY accepted the challenge, but I don't see why they wouldn't.
Christopher Daniels Injured
On Wednesday night, October 16, SCU were attacked by the Lucha Brothers before their match against the Best Friends. The match continued with Scorpio Sky taking Christopher Daniels place and SCU advanced in the Tag Team Tournament, but Christopher Daniels was taken out through the crowd.
I've got an update on Daniels' status. According to teammate, Frankie Kazarian, Daniels has a pinched nerve, where isn't stated, but I'm assuming it's in his neck, but that Daniels would be returning soon. Daniels confirmed the injury but promised that he would be back ASAP. Get well soon, Mr. Daniels.
Clemintine Cassidy Debuts
Okay, this isn't news, but it is cute. The Elite invited a young fan dressed as Orange Cassidy into the ring after Dynamite on Wednesday where the kid, dubbed 'Clemintine Cassidy' beat Cody in the shortest match in AEW history and took home the belt. Well, he got the weight belt Cody was wearing to the ring, but he got a belt and a great memory. It wasn't QUITE as cute as Conner Michalek decking Triple H, but it was still sweet and something that he'll never forget.
Luchasaurus Injured
It was announced that Luchasaurus had to miss Jurassic Express' AEW Tag Team Championship Tournament due to an injury. It was announced on Friday that Luchasaurus has torn his hamstring and will miss 3 to 6 months. While the Thoughtful Dinosaur didn't exactly confirm the report, he also hasn't denied it either. Hopefully, he won't miss too much time and will be back wrangling Jungle Boy and Marko Stunt before too long.
Wednesday Night Cold War
Ratings
AEW drew 1,014,000 people last night, down slightly from last week, but it actually ROSE from #8 to #5 in the cable ratings for Wednesday night.
NXT drew 712,000, still down from last week, but they also rose up to the top 30 for Wednesday.
Panic or Don't Panic?
I wouldn't say it's time to panic just yet. No, it's not great that both shows have lost viewers, but both shows rose in the ratings on a night featuring NBC's very popular 'One Chicago' crossover event. Next week is going to be rough for everyone because not only is the World Series going to be going on, featuring a possible Cinderella story for the Washington Nationals, but the NBA season starts. So, don't panic yet, but odds are good that NXT and AEW are going to struggle in the ratings next week. And no, I don't know how a show can lose viewers but rise in ratings.
That's it for Tiffany's AEW News! Stay tuned for more coverage!