Tiffany's WWE RAW Takes: Hell In A Cell Fallout
Raw was live after WWE Hell In A Cell, and Tiffany has takes! See what she thinks of Rusev/Lana/Lashley, Braun vs Fury, and more!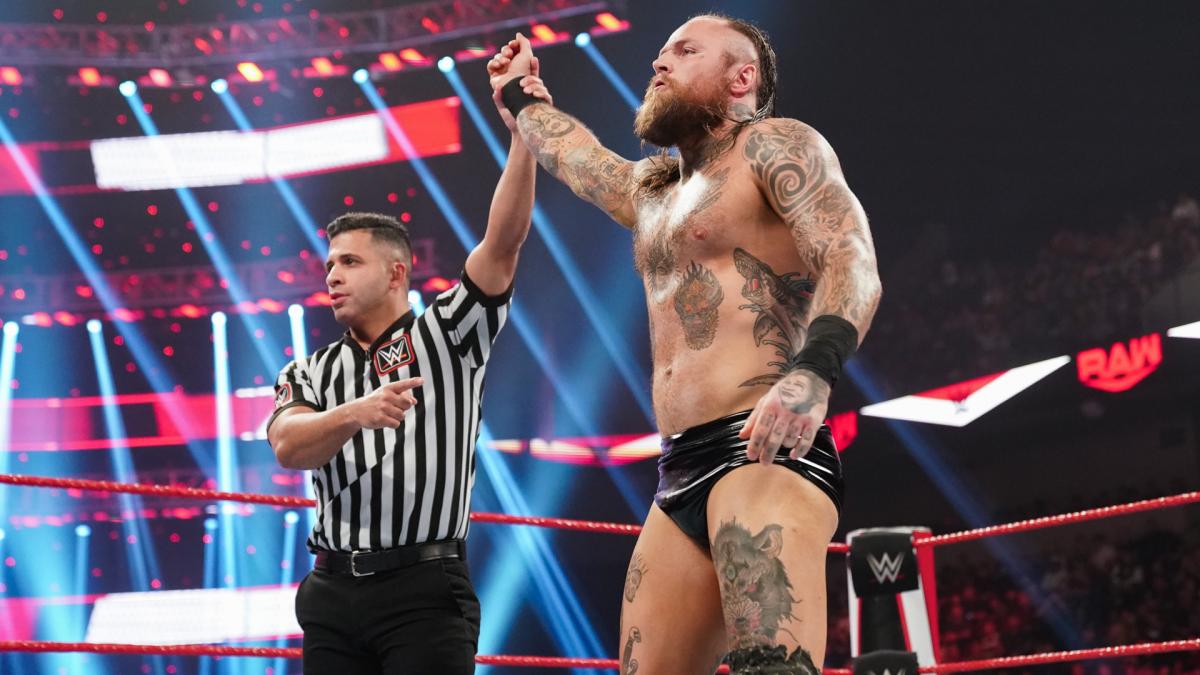 Raw was live after WWE Hell In A Cell, and Tiffany has takes! See what she thinks of Rusev/Lana/Lashley, Braun vs Fury, and more!
After the controversial endings to SmackDown and Hell in a Cell, WWE REALLY needed to come out swinging on RAW to reassure angry fans that they'd heard them and that what happened at Hell in a Cell was a small speedbump, not the signs that WWE was resting on its laurels and not caring about their fanbase that had made their displeasure VERY known. So, let's see if Vince was listening or not.
Rusev/Lana/Bobby Lashley
I'm not really sure what to make of this storyline. On the one hand, I'm thankful that it seems that the godawful Mike and Maria Kanellis storyline has been handed to someone else. On the other, I'm not sure what to think of turning Rusev into a true babyface by making him a cuckold. I will say that that whole cringey mess was worth watching Rusev DESTROY Randy Orton and Baron Corbin for laughing at him. I'll wait and see on the storyline, but the ass kicking was fun.
Lacey Evans vs Natalya
I think I've made it pretty clear that I don't like Lacey Evans. I don't like her gimmick and find her a mediocre in-ring talent. However, I LOVED the Last Woman Standing Match. Nattie really managed to bring out something worth watching in Evans and seeing Nattie stand tall again was really fabulous. Cheers all around.
Aleister Black and the Singh Brothers
Okay, I was REALLY happy when the Singh Brothers came out. Even knowing they were going to get killed by Aleister Black, I was really rooting for them, stripper outfits and all. I am a little sad that it seems that 205 Live will be ending if the rumors are true, but I was super happy to see the Singhs again.
Charlotte Flair and Becky Lynch vs Kabuki Warriors
Okay, this all gets lumped together. Yes, Charlotte's win was a milestone, but Becky made a good point. Charlotte has racked up a lot of title wins, but her reigns have rarely elevated anyone but herself. She and Sasha tore it down at Hell in a Cell 2016, but Charlotte's year of PPV wins and always regaining the title, whenever she lost, at the next PPV hurt the RAW Women's Division as a whole, as did her SmackDown Women's Championship Reign. Becky's had fewer reigns, but when she has been champ, her title wins REALLY meant something. Her journey from Summerslam to WrestleMania garnered more talk from the mainstream press than anything Charlotte's done. Charlotte was practically handed the SmackDown Women's Title just to justify her presence in the WrestleMania main event.
I find it interesting that Charlotte and Becky seem to be coming back together as allies, even if they aren't friends during their match with the Kabuki Warriors. Even though the Warriors stole the win, I'm hoping this leads to Charlotte and Becky somehow becoming Women's Tag Champions and becoming a Two Woman Power Trip.
Seth Rollins vs Bray Wyatt
I think it's telling that WWE didn't mention Seth vs Wyatt until the show was more than half over and neither Seth nor Wyatt were on RAW tonight. It's also telling that a lot of fans are jumping on Seth's case about not being there, while ignoring that Wyatt wasn't either. Neither Seth nor Wyatt are to blame for what happened last night. If you want someone to blame, blame Vince or Paul Heyman. For what it's worth, another site posted something that Rollins and Wyatt will face off again at Survivor Series.
Ricochet vs Apollo Crews
I LOVED this match! That's the paragraph. I loved it from start to finish!
Braun Strowman vs Tyson Fury
I'm guessing this is another match for Crown Jewel and I really don't care if it ever happens. This feels like another example of WWE chasing the mainstream while leaving their actual business and fans behind. Could it be a good match? Maybe, but I have no interest in it.
Final Thoughts
Did RAW come back swinging after two controversial shows? Yes and no. This week felt more like a set up for the draft and next week than a comeback. The Rollins/Wyatt issue was BARELY mentioned, which suggests that there's a major re-group coming over where to go from here, which is wise because neither man was a winner in that match.
There were some interesting threads that came out of the show, namely the possible reunion of Charlotte and Becky and Alexa Bliss and Nikki Cross as full babyfaces feuding with the Kabuki Warriors, which means the battle of the Horsewomen will probably continue, but I'm still hoping for a Two Woman Power Trip somewhere down the road.
Overall, this was an okay episode, but it definitely felt like filler, which might have been a wise choice given the feelings of the fanbase after last night, but we'll see on Friday.
That's it for Tiffany's RAW Takes! Tune in Tomorrow for coverage of AEW's YouTube Shows!