Chris's Takes Of NXT 11/06/19
Tonight's NXT we will witness Damian Priest vs. Pete Dunne but will superstars from Raw or Friday Night SmackDown TakeOver Full Sail Arena? Let's find out!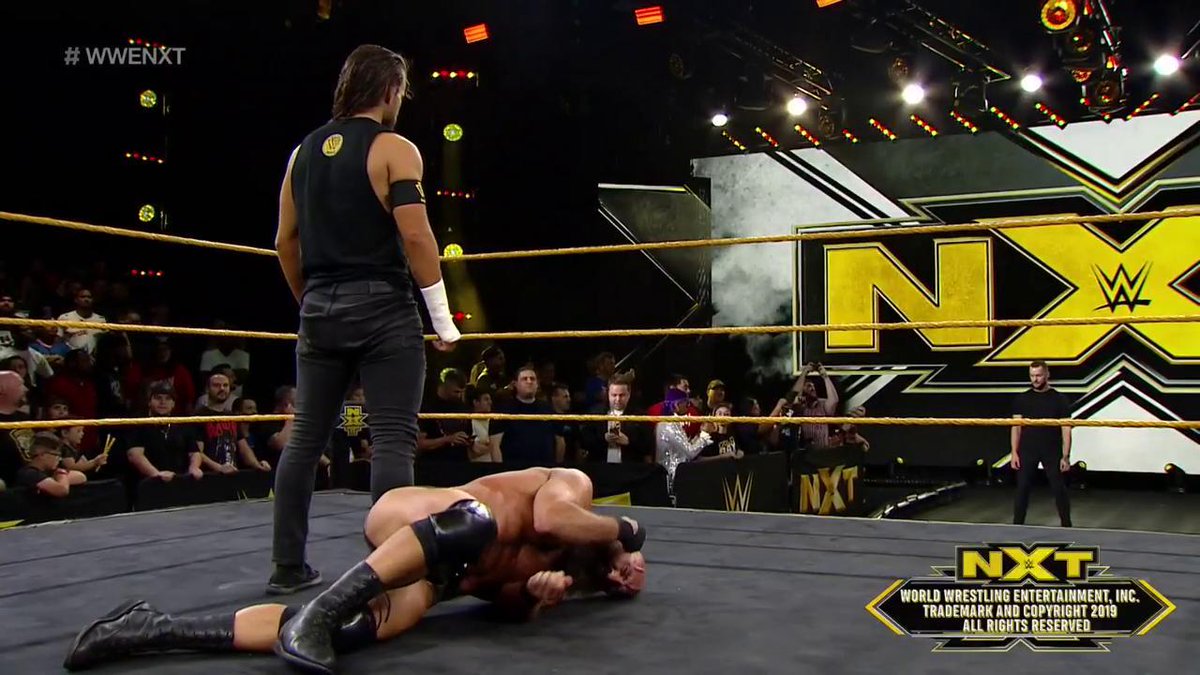 Tonight's NXT we will witness Damian Priest vs. Pete Dunne but will superstars from Raw or Friday Night SmackDown TakeOver Full Sail Arena? Let's find out!
The OC. Invades Full Sail Arena
We go live as we see video footage of The OC, laying waste to The Undisputed Era outside the arena. Moments later, AJ Styles, Luke Gallows, and Karl Anderson match down to the ring. Styles says for years he's heard all about NXT well after UE attempted to invade Raw last night, they've decided to return the favor.
"Welcome to the main roster."

You heard him, O.C.

💛🖤💛🖤💛🖤💛🖤💛🖤💛🖤#WWENXT @NXTCiampa pic.twitter.com/nsDU79JsNL

— WWE NXT (@WWENXT) November 7, 2019
Wait just a minute boys… Daddy's home as "The Greatest Sports Entertainer Of All Time" Tommaso Ciampa interrupted. The former NXT Champion traded barbs with the leader welcoming them to the "real" main roster. Styles says "Are we supposed to be afraid of you?" Nope, but Matt Riddle and Keith Lee and Ciampa are ready to kick their asses in the main event tonight!!!
Opinion: Words cannot describe how awesome this was! For years, it's only been a fantasy from both the WWE and the NXT Universe for AJ Styles and The Good Brothers to come down to Full Sail well tonight it became a reality. Styles is one of the best talkers on the mic and for him and Tommaso Ciampa to trade barbs that was incredible.
A HUGE main event will take place now and I am going to love every minute of it! There is one question though, did The OC., come alone or did some other superstars from Raw come too?
Damian Priest vs. Pete Dunne
Will "The Archer of Infamy" continue to play games with "The Bruiserweight" or will Priest leave with his fingers dislocated?
The match started red-hot as both competitors attempted their finishers but we're unsuccessful. After their first encounter Priest and Dunne have done their homework. The match continued with the young up-and-comer punishing the inaugural NXT UK Champion with a Falcon Arrow for a near-fall. Dunne missed a moonsault on the outside and Priest chokeslammed him on the apron.
😰😰😰😰😰😰😰😰@ArcherOfInfamy @PeteDunneYxB #WWENXT pic.twitter.com/60Q3gBuRAf

— WWE NXT (@WWENXT) November 7, 2019
The Bruiserweight caught his opponent off the top rope with a stiff right hand. Priest flew to the skies with a stunning Senton wiping out Dunne. Both competitors made their way back into the ring and engaged in a slugfest that knocked both men out. Priest went for another Chokeslam but Dunne countered into a high kick. Priest delivered a thunderous Crucifix Bomb for another near-fall. The Archer of Infamy had no choice but to tap-out when The Bruiserweight pulled his fingers back.
After the match, Killian Dain blindsided Dune blasting him in the corner. Priest appeared to make the save but just pummeled Dunne. "The Beast of Belfast" obliterated anyone in his path and delivered a Cannonball to The Archer of Infamy!
.@KillianDain makes his presence felt and absolutely FLATTENS @PeteDunneYxB and @ArcherOfInfamy on #WWENXT! pic.twitter.com/uLOqM7qgFZ

— WWE (@WWE) November 7, 2019
Opinion: This was a hard-hitting match with some explosive offense from both competitors. Dunne made Priest look like an absolute monster here. The Archer of Infamy is nobody to sleep on and continues to showcase his raw aggression more and more each week. The Bruiserweight finally getting the tap-out victory was the right move here as he didn't get pinned clean so he didn't lose any momentum in my book. Dunne will now have his work cut out for him against The Beast of Belfast. Where Priest goes from here is uncertain but make no mistake his name will go down in the history books.
Backstage Dakota Kai is warming up for her match against the NXT Women's Champion Shayna Baszler tonight when Cathy Kelly arrived. Kai said that she was afraid of Baszler but she's not now and she'll prove it tonight!
Taynara vs. Santana Garrett
This was Garrett's NXT tv debut and wow did she make an impact. She took the fight to the Brazilian specialist with a huge arsenal of submissions and near-falls. Taynara answered back with a nasty-looking overhead belly-to-belly suplex.
Garrett who was dressed as a superhero mounted a comeback as you would see in a movie delivering high-octane offense. She missed a springboard moonsault and Taynara answered back with a vicious Brazilian kick to the head for the victory.
Opinion: I'm shocked that Taynara picked up the win here especially in Garrett's debut match. The WWE Universe was on fire for Garrett as she beat Taynara in her own game of submissions. She definitely impressed me and I am hoping she can showcase more offense in her future contests. The Brazilian specialist hasn't had much momentum in her run in NXT perhaps, this win will help her ascend to the top of the women's division.
ITS OFFICIAL!!!
‼️‼️‼️‼️‼️‼️‼️‼️‼️‼️‼️‼️‼️‼️‼️‼️‼️@NXTCiampa, @SuperKingOfBros, & @RealKeithLee vs. @AJStylesOrg, @KarlAndersonWWE, & @LukeGallowsWWE

TONIGHT on #WWENXT!

‼️‼️‼️‼️‼️‼️‼️‼️‼️‼️‼️‼️‼️‼️‼️‼️‼️ pic.twitter.com/98QI0XINjx

— WWE (@WWE) November 7, 2019
A small vignette aired hyping "The Premier Athlete" Tony Nese to the NXT Universe ahead of his Cruiserweight match tonight.
Backstage we saw "The Queen of Spades" warming up with Marina Shafir and Jessamyn Duke for her match up next. Another vignette aired this time it was for the Lucha Libre superstar Angel Garza.
Dakota Kai vs. Shayna Baszler
The match started with the always-overconfident NXT Women's Champion bullying Kai into the corner but things are different since their last encounter as "The Captain of Team Kick" is no longer afraid of Baszler. Kai even faked-out the champ with her signature running kick but stopped, playing mind games with The Queen of Spades. Baszler finally went on the offense after she slammed Kai into the ring post.
Instead of targeting the arm as the Women's Champion did in their past, The Queen of Spades viciously stomped her rival's right knee as we headed to commercial. Baszler continued the onslaught until The Captain of Team Kick delivered a series of clotheslines and kicks to her rival.
"War is when the young and stupid are tricked by the old and bitter to fight each other." #ForgottenSons #wwenxt @WWENXT @WWE @USA_Network

— Steve Cutler (@SteveCutlerWWE) November 7, 2019
The Women's Champion executed a thunderous gutwrench suplex from the top-rope as both women fell to a heap. After a fantastic slugfest and more hard-hitting offense, The Submission Magician locked in the Kirafuda Clutch for the tap-out victory.
After the match, Shafir and Duke engaged in a two-on-one beatdown to Kai. It appeared that Rhea Ripley, Candice LeRae, and Tegan Nox were making the save until they were ambushed by Io Shirai and Bianca Belair. The HBIC Mia Yim with a kendo stick in hand came out blasting anyone in her path.
SHE'S THAT #HBIC!!!!@MiaYim just CLEANED UP this brawl! #WWENXT pic.twitter.com/KAOiAc4oV0

— WWE (@WWE) November 7, 2019
Opinion: Kai even in defeat looked completely unstoppable contrary to any other time she's come face-to-face with Baszler. She brought the fight to the NXT Women's Champion tonight in a hard-hitting affair and I don't think Baszler was prepared for that.
The Submission Magician has truly grown as an in-ring performer, she was incredible in selling for her long-time rival and she deserves serious props for that. The brawl between all the women was great to see. The question remains though, who will be the final members of both teams heading into the first-ever Women's WarGames Match?
Backstage Ciampa is being interviewed by Cathy Kelly ahead of their colossal six-man tag match. The Greatest Sports Entertainer Of All Time said that they left the door wide open for The OC! This main event might be the biggest in NXT history!
A vignette aired about Isaiah "Swerve" Scott declaring that Swerve is confidence.
Tony Nese vs. Angel Garza: Winner gets a Cruiserweight Championship Title Shot Next Week
Can The Premier Athlete bounce back to the top with a big victory tonight?
Both competitors started off in a battle of oneupsmanship over some fantastic counters and mat skills. The match continued as both amazing high-flyers delivered high-octane action that wowed the NXT Universe. Nese did his signature arm flex pose and Garza attempted to do his pose stripping down but was shut down. A slap fest ensued that looked very nasty with both competitors risking it all for a title shot.
Garza sent Nese to the outside but remained on the apron but the Lucha Libre superstar hit a wrecking ball dropkick to knock him down. Garza then delivered a picture-perfect moonsault wiping out his opponent on the outside.
High risk: Always.
Pants: Optional.@AngelGarzaWwe #WWENXT pic.twitter.com/zQpyxbvQWf

— WWE NXT (@WWENXT) November 7, 2019
The Premier Athlete went back on offense with his unique arsenal of maneuvers including a tornado DDT on the floor. Nese took the young up-and-comer down with a stiff right hand and delivered a stunning 450 Splash for a near-fall. The Premier Athlete may have six abs but the Lucha Libre superstar clipped his wings with The WingClipper for the 1.2.3!
After the match, the NXT Cruiserweight Champion Lio Rush came out to shake his number-one contender's hand but all he received was a HUGE slap to the face!
From 😇➡👿 real quick.@itsLioRush defends the NXT #CruiserweightTitle against @AngelGarzaWwe next week on #WWENXT! pic.twitter.com/tIneQqF5E1

— WWE NXT (@WWENXT) November 7, 2019
Opinion: What a match! From start to finish this one was crazy with both high-flyers giving it their all for a Cruiserweight Championship title shot next week. Nese went toe-to-toe with one of the hottest rising stars in NXT today but came up short again.  How can The Premier Athlete get back on a winning streak after consecutive losses?
Garza delivered a terrific performance tonight hitting the former Cruiserweight Champion with everything in his arsenal. The Lucha Libre superstar is a sight to behold and he's only twenty-seven years old. The right man won this match since Nese has already had his time with the title but it was a flop so it was short-lived.
Backstage Cathy Kelly caught up with Rhea Ripley and the rest of her team. She inquired on who will be the final member of her team? The Australian picked Mia Yim and told Kai that she was sorry she just didn't make the cut.
Isaiah "Swerve" Scott vs. Dominic Dijakovic
The match started with both competitors jockeying for position as Swerve targeted the big man's arm and utilized a unique dancing counter followed by copying Dijakovic 's "Feast Your Eyes" taunt. The big man responded throwing Swerve around like a rag toy.
The POWER of @DijakovicWWE!!!! #WWENXT pic.twitter.com/2V8C0oQGNJ

— WWE NXT (@WWENXT) November 7, 2019
Dijakovic slowed the pace down methodical dissecting the young up-and-comer. Swerve avoided some hard-hitting offense with a German suplex. He followed it up with a hard stuff knee in the corner and a stunning tornado DDT for a long near-fall.
Dijakovic went for Feast Your Eyes but Swerve magnificently countered it for a 2.9 count. Towards the end of the match, the big man grabbed his opponent by the chin pulling him up but Swerve got the best of him sending him to the outside. The amazing young up-and-comer delivered a thunderous double-stomp on the apron. After a series of vicious lariats from Dijokovac and terrific kicks from Swerve, the big man finished his opponent off with Feast Your Eyes for the hard-fought victory!
#FeastYourEyes on THIS.@DijakovicWWE wins the war against @swerveconfident on #WWENXT! pic.twitter.com/IbjmnCAQqy

— WWE NXT (@WWENXT) November 7, 2019
Opinion: Swerve delivered one hell of a performance tonight going toe-to-toe with Dijakovic . He may young but damn he can mix it with the biggest and brightest superstars. His counters and reversals were insane, his execution of maneuvers was crisp and spot on. He continues to prove why he's one of the hottest rising stars on the black and gold brand. I thought for a second he was going to get the victory when he countered Feast Your Eyes!
Dijakovic the former NCAA football All-American is fascinating to watch as well. His brute strength is scary and the way he hurls his opponents around like a sack of potatoes makes you cringe. His lariats look brutal and he flies around the ring like a Cruiserweight. Dijakovic is making his way to the top of the food chain one impressive victory at a time.
A HUGE match announced for next week…Shut up and take my money!!!
Stakes so high, we needed to bring out the ladders.@shirai_io vs. @MiaYim, NEXT WEEK on #WWENXT! pic.twitter.com/mnmmzqBukw

— WWE NXT (@WWENXT) November 7, 2019
Main Event:  The OC., vs. Tommaso Ciampa, Keith Lee, and Matt Riddle
The OC. is out first followed by Riddle, Lee, and Ciampa. A huge brawl ensued with everyone fighting all over the ring until the official gains control. The match started with Styles and Ciampa beating the hell out of each other.
Allow us to formally introduce @FullSail to @AJStylesOrg:#WWENXT pic.twitter.com/LZlJqdMa4G

— WWE (@WWE) November 7, 2019
Ciampa countered but the United States Champion caught him with a stunning dropkick. Back in the ring, Ciampa delivered Willow's Bell for a long near-fall. Ciampa makes the tag to Lee and in comes Gallows. The two behemoths charged towards each other with shoulder tackles but no one went down. Lee utilized his quick speed to counter and deliver a thunderous pounce that sent Gallows on the outside.
All three members of the OC., isolated Ciampa with quick tags and even cutting off an attempt to get to Riddle or Lee. Finally, after a stiff knee Ciampa tags in Riddle who explodes like a missile blasting anyone that moves with wicked kicks and Brotons.
Full-on chaos erupts as all three members of both teams brawl outside the ring. Lee inadvertently struck the official when he delivered a ferocious pounce to Styles. Ciampa came back in and set up for the Fairytale Ending but Finn Balor's music distracted him. "The Prince" shocked the NXT Universe as he executed a vicious DDT on the ramp to "The Original Bro."
Styles threw up the two-sweet gesture and Balor threw up the guns gesture.
WHAT IS HAPPENING?!?!?!?!?@AJStylesOrg @FinnBalor #WWENXT pic.twitter.com/HY6x5hgBt9

— WWE (@WWE) November 7, 2019
The NXT Champion emerged out of nowhere to deliver a massive Superkick to Styles and The Last Shot to Ciampa. The show ended with Balor and the leader of UE smiling at each other.
Opinion: There is a ton to unpack here. In my opinion, this was one of the greatest main events in NXT history and it absolutely lived up to the hype. The OC. and Ciampa, Lee, and Riddle went to war for brand supremacy. It was a perfect mixture of high-octane action and methodical dissection from the Raw superstars. Riddle continues to showcase why he's in the same main event level as Cole, Ciampa, and Johnny Gargano. The next step in the rise of The Original Bro should be winning the tag team titles with his buddy Lee.
Lee is a freak he should not be able to execute the insane maneuvers that he continues to. He has the agility of a Cruiserweight that allows him to fly all over the ring and his massive pounces are a sight to behold. Styles and company felt completely at home inside Full Sail. I'm waiting to hear their response to the amazing NXT Universe. It's a different atmosphere than the WWE Universe.
The ending was spectacular as we've seen in the past, NXT leaves you anxiously waiting to tune into the next week. It's something that the WWE creative writing team should take note of. Balor wait I'm sorry…Prince Devitt continues to shock everyone with his slow-paced heel turn. Nobody knows what to expect next from the former Raw superstar. Is he aligning with The UE? Or is he in cahoots with The OC? It's the small little things that speak volumes and NXT always does it best!
Summary: Another terrific episode with some great hard-hitting matches while adding layers to the developments heading into Survivor Series. Two of my favorites were Swerve vs. Dijakovic and Kai vs. Baszler I felt like those superstars told an incredible story between the ropes.
Right now, the best way to end all of WWE programming is chaotic and pandemonium leaving the audience craving more. Something that makes NXT special is how they set everything up for you to tune in next week to see what happens next. AEW definitely has its hands full this week, and that's putting it lightly!
News From Cook's Corner 3.1.21: No Big Show
Steve Cook brings the birthday shout outs and a nice variety of different wrestling topics! Check it out!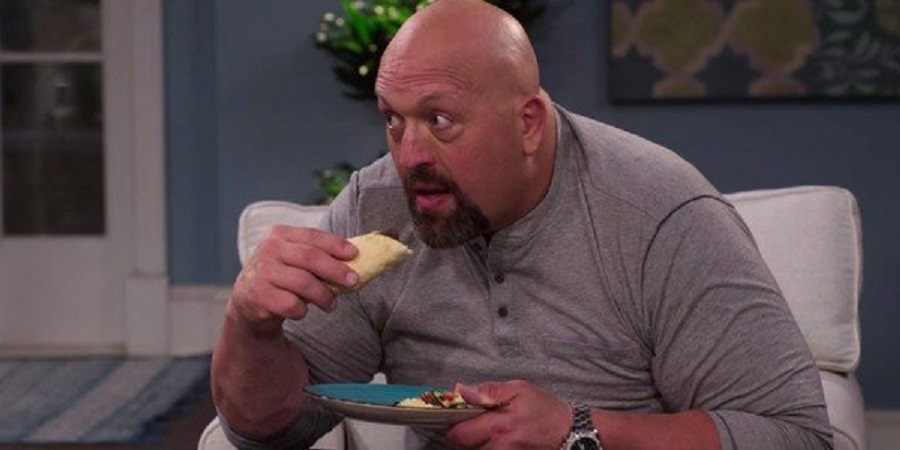 Hi, hello & welcome to News From Cook's Corner! My name is Steve Cook, and I'm somewhat decent at remembering birthdays of people close to me thanks to social media notifications, but ages are another matter. A day ago, I would have wished Larry Csonka a happy 67th birthday. Not that he would have been 67 years old, it's just a gimmick I do with people that are older than me. Assign them an age much older than they actually are. Greg DeMarco has been on the receiving end of this before.
It's good times, loved by all. (Actually, Larry hated it and I'm pretty sure Greg does too.)
With the way things have been in the world over the past year, there's a good chance that if you're reading this, you've lost somebody you cared about over the past year. Wrestling has seen a nearly non-stop parade of death, including the loss of the man who played Jocephus & The Question Mark last week. His passing touched a number of his brothers & sisters in the wrestling business, who posted about how great he was as a person.
All we can do is hang together and help each other through our periods of grief. We all go through it, and it's definitely been way too much of a thing over the past year.
You can still donate to help out Larry's family!
It's tempting to wonder what Larry would think about the things going on now. I won't pretend to know how he'd react to most of 2021, but I can safely assume that he would be excited as I am about Tully Blanchard having a match on television this week, and also wondering why a bigger deal isn't being made of it. He probably would have written the best column about Tully Blanchard since 1999.
The best way I can think of to celebrate Larry's birthday? Ramble through some wrestling news a day after it! Makes sense, right?
AEW Signs Paul Wight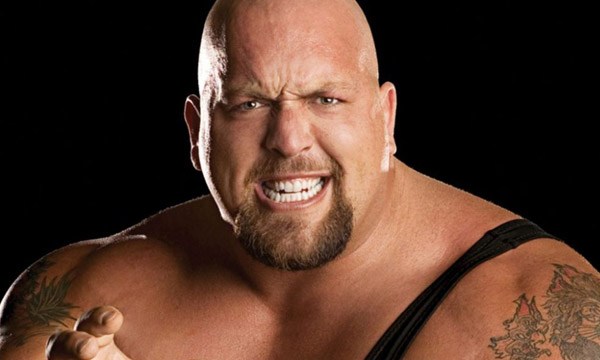 This one came as quite the surprise when it broke on Wednesday. Paul Wight, the wrestler formerly known as The Big Show (or The Giant if you're more of a WCW fan), has decided to take his wrestling and announcing talents to All Elite Wrestling. Wight had worked for WWE for most of the past twenty-two years, with the exception of February 2007-08. He hadn't done much with the company over the past several years, appearing for brief periods of time in the ring. WWE did help produce The Big Show Show, a sitcom that lasted one season on Netflix.
It seems like this comes down to Wight wanting to do more, and WWE not really having anything for him to do. Since his sitcom was ended, he only made a handful of appearances on WWE television, with his last appearance consisting of Randy Orton berating him for not being able to wrestle anymore. Wight will apparently be doing some wrestling in AEW, which will be interesting on a number of levels since there isn't a bevy of talent there that's anywhere near his size. I mean, there is Shaq, and that's been a dream match for some for years, but there's no telling whether or not Shaq will be back after his tag match this week. He'll also be announcing alongside Tony Schiavone on AEW's new YouTube show titled AEW Dark: Elevation.
AEW has made it a priority to keep increasing their online presence, as we saw on Sunday night when they aired some of their Women's Championship Eliminator matches on Bleacher Report's website. Including Riho vs. Thunder Rosa, which made some pretty angry when it was announced as they would have preferred to see the match on Dynamite. While I get that they need matches like that to draw eyeballs to new platforms, it will raise some eyebrows from those that see things like this as demotions. They aren't meant as demotions, as having Wight on this new show further indicates.
I don't see this changing the momentum of the wrestling wars, but I think its nice for older talent to have viable options other than a WWE Legends contract.
WWE: Still Big In India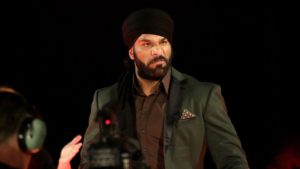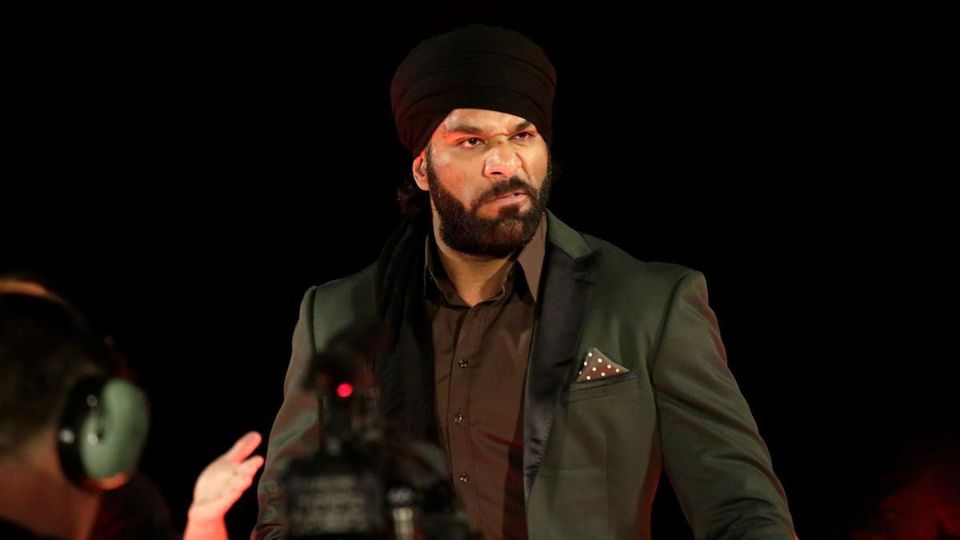 People like to make a big deal of how many viewers these wrestling shows have. One thing we often forget: Americans aren't the only people that watch television! Sure, on average we probably watch more programming via various devices than anybody else. However, there's a great big world out there of people watching wrestling that we often don't keep track of!
Fortunately, we have people like Lucha Libre Online to keep track of places like India for us. Here's what they told us!
4 million people watch Raw every week, while 3 million watch SmackDown and 1 million watch NXT. Which makes me wonder if Raw viewers are forced to choose between SmackDown & NXT. Are they in the same time slot?
People are making a big deal about how this means more people in India are watching WWE than in the US. I mean…India has a few more people, right? I'm guessing their share of the overall audience is lower than it is here.
All I know for sure is that all this proves that India doesn't need Jinder Mahal pushed on top to remain interested in WWE.
NWA Pulls Videos From YouTube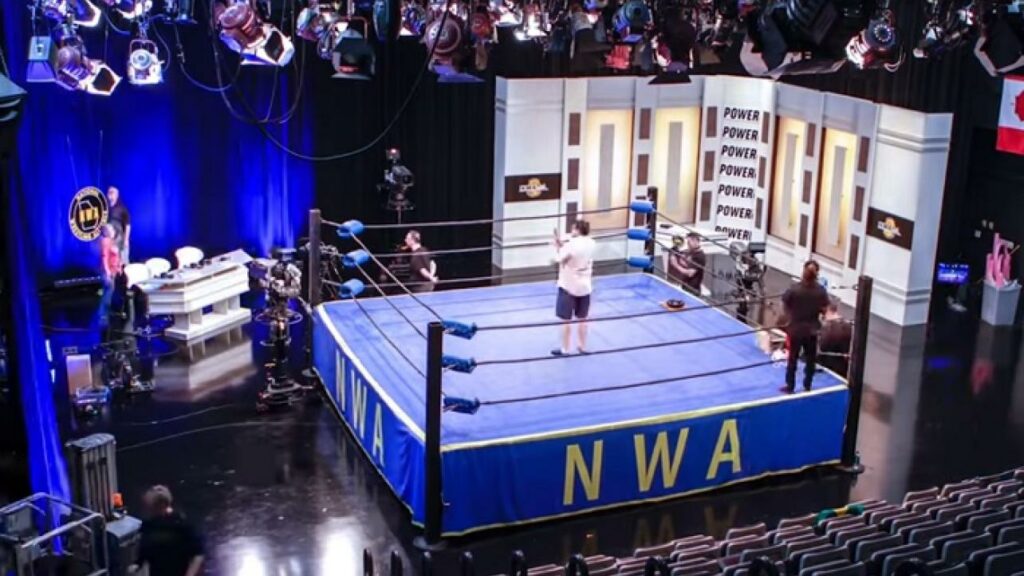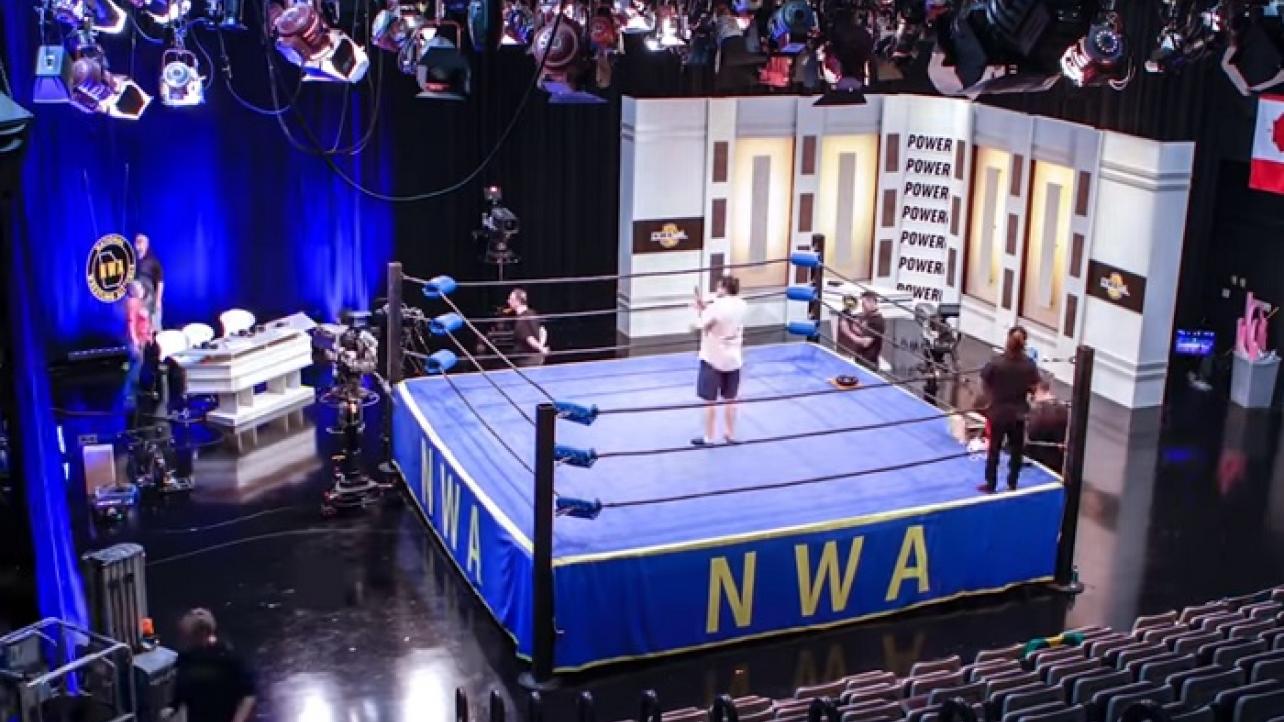 I have to admit that I was concerned when WrestlingInc & other websites drew my attention to the fact that the NWA had pulled their videos from YouTube. Not really the best timing on that either, as I'm sure there were fans of Jocephus & Question Mark looking for something to watch after his tragic death last week. It's easy to see why people thought the worst.
As we know, the NWA has virtually ceased production since the pandemic started. A good amount of their wrestling talent has moved on to other opportunities. If David Lagana has been replaced behind the scenes, we haven't heard who it is. Heck, the women's division has pretty much become part of AEW. We've been waiting to hear some kind of NWA news for awhile now, either good or bad.
We've finally got something new coming from the NWA. Dave Meltzer reported that they'll be holding TV tapings from March 21-24. No word on where the tapings will be taking place, if fans will be allowed, or who will be involved. As we've noticed, a good number of NWA wrestlers have moved on to other places. Hopefully the NWA will be able to fill those slots with new, compelling characters that can give fans the same level of enjoyment they got out of Powerrr.
I'm always in favor of more wrestling produced for the people.
Marty Scrull Returns to New Japan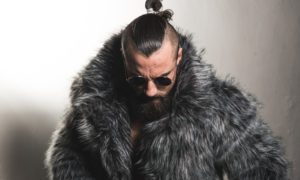 Our friends at Fightful got the inside scoop from the NJPW Strong tapings back in January and found out that Marty Scrull appeared on the show. He did an angle with Rocky Romero that will presumably air at some point. Scrull has not been seen or heard from in any major way since parting ways with Ring of Honor.
I remember reading before that New Japan might be the most likely landing spot for Scrull, since apparently sleeping or doing other things with underage females is less frowned upon over there. And there is a bit of a difference between having someone work for you as a wrestler or in a management position. Scrull was management in ROH, and keeping him around would have been unneeded publicity.
That's what all of these Speaking Out defendants are going to be dealing with in their attempts to return to pro wrestling. The ones that haven't yet will try eventually, it's just a matter of timing and business. Companies will bring in these people if they find them valuable. New Japan finds value in Marty Scrull, who has enough friends there to help him out.
The question, as I've stated before, is if fans feel strongly enough about Scrull and his failings to hold it against the people that employ him. If they do, and they don't watch NJPW Strong, Scrull won't be around for too long. If fans don't care, then promotions don't need to, and Scrull will be twirling his umbrella back into the wrestling world.
As for my opinion? I'm really the wrong person to ask, as Marty Scrull wasn't a draw for me before all his business came out. I'm not inclined to watch his stuff, but I already wasn't. What matters is how the people that did fawn over Scrull in the past take to him now.
Klein vs. ROH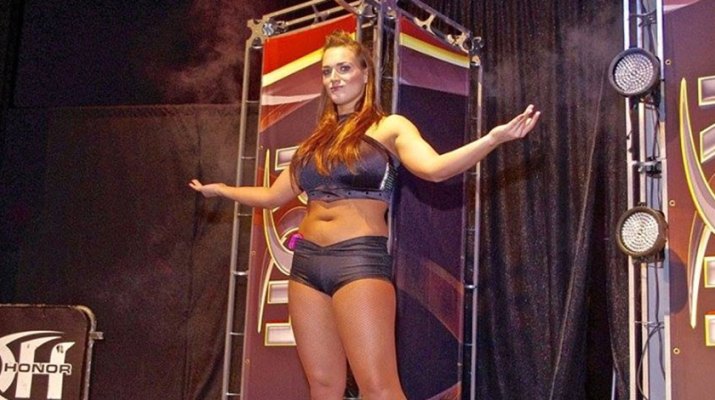 Its been a minute or two since we've talked much about the former Women of Honor Champion. It wasn't too long before the pandemic when all of this drama went public with Kelly's allegations about her treatment in Ring of Honor, Kelly getting divorced after her former husband (BJ Whitmer) accused her of being unfaithful with the man assisting her in making allegations (Joey Mercury), and ROH eventually stripping her of their championship and not renewing her contract.
Things died down on this front over the past year, largely due to the global pandemic thing. Klein isn't going away though, as she filed a lawsuit against Ring of Honor & Sinclair Broadcasting, naming Greg Gilliland, Delirious & Jay Lethal as defendants. Klein's issues with ROH came to a head when she suffered a concussion during a match and there was no protocol or staff on hand to address her problem. There were other issues, including pay, which apparently ROH's female roster members get considerably less of than the males.
ROH has never really had much interest in pushing women's wrestling. That's just a fact. The Women of Honor re-boot in 2018 seemed to be a step in that direction, but the company quickly lost interest in featuring the competitors. Since the debut of the ROH bubble, the only woman regularly appearing on television has been the studio host, Quinn McKay. McKay has an angle going with Mandy Leon & Angelina Love, but that hasn't been touched on at all on television and has been confined to an Internet show where they did one confrontation and that was it. Leon & Love appear in the opening video, but that's the only place they've appeared on television in months. Vita Von Starr appears with The Righteous on occasion & Maria Kanellis-Bennett recently made her on-screen return to commentate on a match.
So, no, it doesn't surprise me that ROH had/has no interest in paying women equally to men.
There's a lot going on within the lawsuit, including harassment claims directed towards Lethal. The main thing to keep an eye on here for wrestling purposes? Klein is claiming that she was an employee, not an independent contractor, and the State of Maryland has a strong policy to ensure that workers are not misclassified. So we're saying there's a chance this issue might actually be addressed in a court of law after how many years. Stay tuned.
That's all we have time for this week! Thanks for reading, and keep your stick on the ice.
NXT Minus 6: The Most Pointless Match Ever
There are some things Brad really enjoyed, and others that made no sense. Do you agree with his assessments?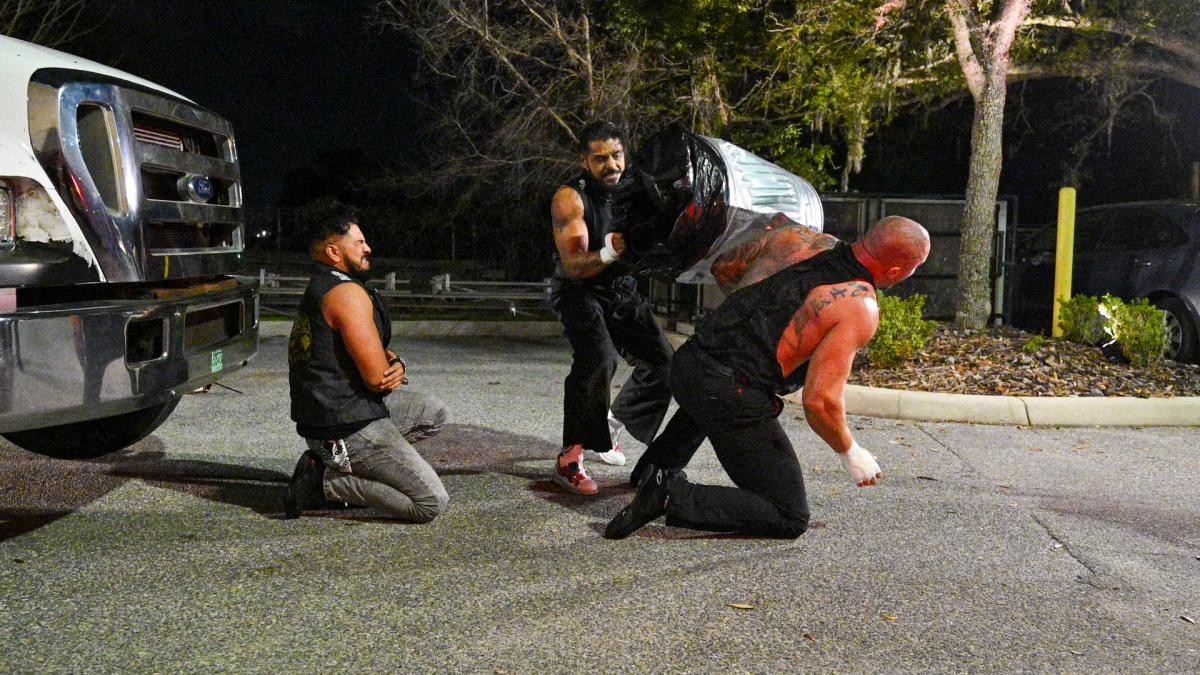 Not just pointless. It was Charles Barkley turrible. 
6. Dexter Lumis is in dire need of a makeover. Since his debut two years ago, the only thing that's changed is the possible addition of new arm tattoos. Great athlete. Deceptively agile. No depth to his character. He is the worst thing you can be in wrestling. Boring. 
5. Zack Gibson strikes again. Drake Maverick & Killian Dain are Shrek and Donkey. Savage! Gibson is on the mic what Wade Barrett needs to be. I like watching him wrestle. I love listening to him talk.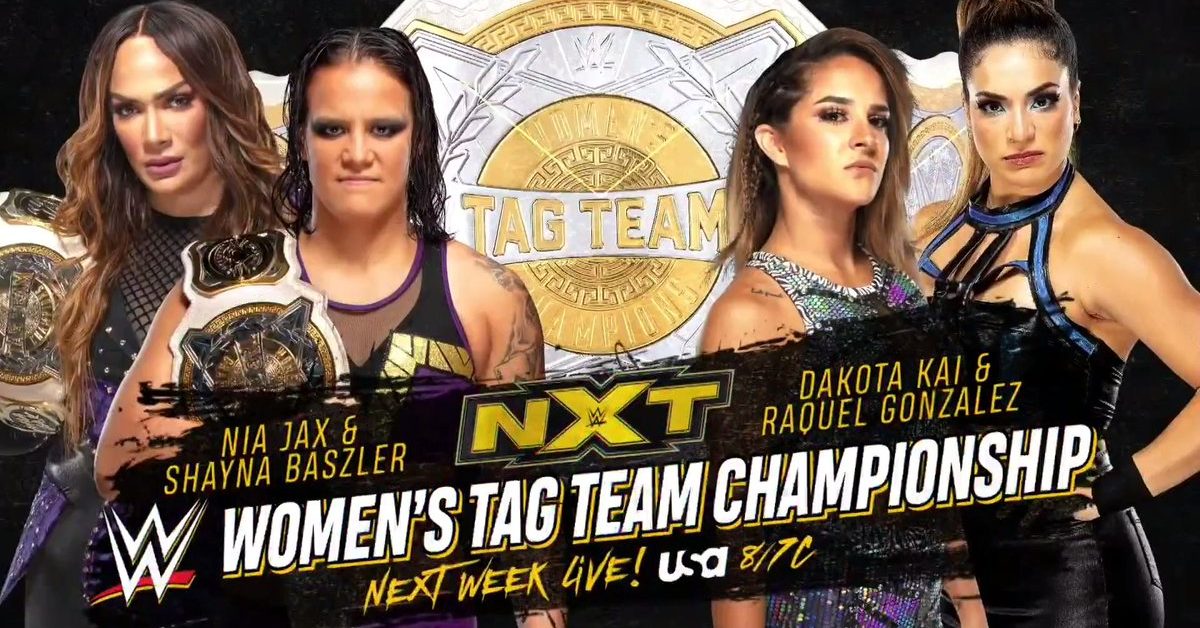 4. How good was it to hear Shayna Baszler's music again in NXT? I am cranked to 11 for the women's tag team title match. So many stories. Baszler and Dakota Kai have a long history. Raquel Gonzalez and Nia Jax, the two biggest, baddest bitches in WWE are out to prove who is the alpha bitch. Titles on the line. Baszler's homecoming. Kai's shot at validation. I'm smelling MOTY contender.
3. I am fully and deeply committed to the notion that Xia Li is the baddest person in the entire NXT locker room, male or female. Madame Li, I will never get on your bad side. If I accidentally cross that line, I will change my name and flee the unidentified state in which I currently reside. Un-Lished.  
2. That thing between Santa Claus Ice Cream Bar and Doomsday Saito was possibly the most pointless match ever. The feud was based on nothing. Why is a heavyweight going after a cruiserweight? Why do they continue to pretend Ice Cream Bar is a cruiser when he clearly isn't? How does Saito survive a 3-on-1 beat down to pop up fresh as a daisy and get the victory? It dragged on and on and on and on and on and on and on, clocking in at just under 92 hours. Let us never speak of this match again. No, it doesn't get a pic. 
1. This week's That's Why I Love Wrestling goes to…unidentified camera man! I'm on my couch, digging Leon Ruff's entrance. BTW, his music kicks all kinds of ass. Ruff is hanging on the ropes, loving life, when BAM! Kick to the head from Swerve Scott. I was genuinely surprised, never saw it coming, because the camera man was fully focused on Ruff, and so was I. Nice work, unidentified camera man.