Cook's Wrestlers To Be Thankful For 2019 (10-6)
Just in time for Thanksgiving, Steve Cook has amassed a list of 10 wrestlers to be thankful for. Here are #6-10!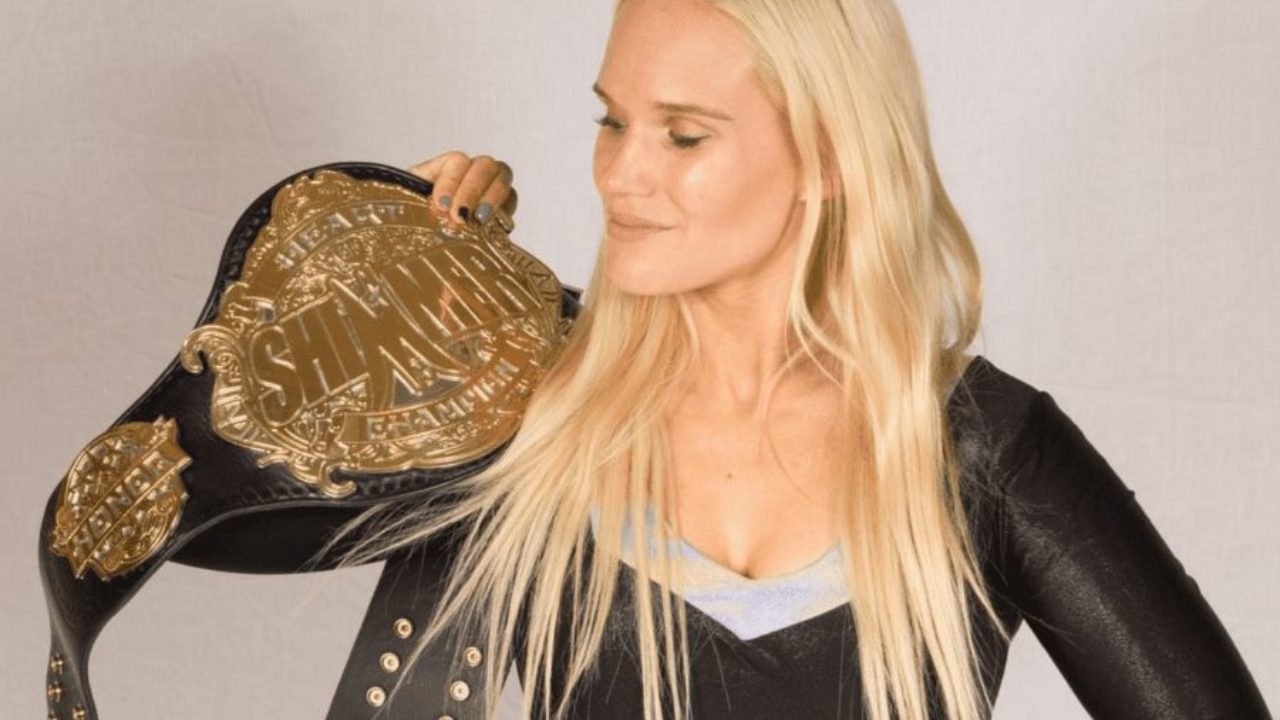 Just in time for Thanksgiving, Steve Cook has amassed a list of 10 wrestlers to be thankful for. Here are #6-10!
There's no doubt that wrestling fans have a lot to be thankful for in 2019.
WWE has ruled the roost for so long and it's tough to deny it. 2019 seems to be the year that opposite forces have made a stand. I don't want to offend the WWE fanboys, so I will point out that WWE still has so many more viewers through USA, Fox & the WWE Network. Your company is still doing well, and we appreciate them for that. There are also other companies doing well, which is also good for the business no matter how much Phil O'Dowd wants to tell you otherwise.
There is a lot to be thankful for this year for wrestling fans. That's why I've increased it to two columns. I've found so many wrestlers to be thankful for that we need two parts. Honestly, I could probably spread it to three or four, but I need to get all this done before the holiday. Here are some of the wrestlers I've been thankful for here in 2019.
10. The Rock N' Roll Express
If you're seriously going to talk about the greatest tag team of all time and you don't have the RnRs in the conversation, you're out of your mind. Go back to the 1980s when they were at their peak, and Ricky Morton was the absolute best at getting a crowd worked up while he was getting beat up, and ready for that tag to Robert Gibson. They kept it going in the 1990s in Smoky Mountain Wrestling. They made some appearances here and there and I kind of figured that would be it. But all of a sudden in 2019, here come Ricky & Robert again! They out here doing things in the NWA & AEW, which is perfect because NWA Powerrr gets a lot of their viewers on YouTube from people also watching AEW Dark.
It's called cross-promotion. Some people get it and some people don't. If you're the folks behind the NWA and seeing how AEW fans are helping your views, you're practically orgasmic and are all about Ricky & Robert going to AEW shows and doing some spots and getting over. You might not be happy about Jim Cornette burying all the people that might actually like AEW on his podcasts. You might be looking for an excuse to let him go, and you might let yourself get exhausted instead of editing his racist rants out of a show. I don't know, I just write on the Internet. All I know for sure is that Ricky & Robert have been feuding with that Cornette guy for ages and they won't get affected by his nonsense. And I'm thankful for that.
9. Darby Allin
I first saw Darby on Vice's series "The Wrestlers" and he seemed like a really interesting guy. He was shown discussing a match with Ethan Page, and Page was all like "The people have been hyped up so much at this point that we can do less" and Allin wasn't having any of it. He was going completely insane and Page was probably tearing his hair out as a result. But I appreciate a man that's willing to lay it all out on the line in every match.
Allin isn't a big guy, but the people don't care about that. AEW fans have already figured out that the guy is willing to go further than most, and they appreciate him for it. Wrestlers often tease spots that seem completely insane with no intention of doing them. If Darby Allin's involved, it just might happen. He might not have a long career, but let's be thankful for it while it lasts.
8. Shazza McKenzie
I get told regularly not to post about mental illness because it will affect my career.

At the end of the day if being open and honest about the struggles makes me unsignable then I can live with that.

I can't live with the idea that people look up to me and I would be sharing

— "HEARTcore" Shazza McKenzie (@Shazza_McKenzie) November 22, 2019
Twitter has been imploring All Elite Wrestling to #SignShazza for the past couple of weeks now, and I certainly concur with that sentiment. Any friend of Massive Q's is a friend of 411mania.com-affiliated people like myself. Her desire for the Hot 100 to come back made me feel really good, as sometimes I'm not sure whether or not people remember anything that I've written over the past fifteen years. It's good to know that somebody's noticed.
Especially when they look like Shazza. Come on now, you know what I'm saying? Gotta be thankful for that.
7. Nick Aldis
One of the highlights of NWA Powerrr has been their champion acting like a classic NWA Champion. Aldis has been perfect in the role. He puts over all of his competition without argument, he puts the brand over without argument. He wears different suits on every show even though it was like 15 shows in two days. The man pays attention to detail.
I've been impressed. I wasn't impressed with Aldis during his TNA run, and wasn't sold on him when the NWA started building around him. As it turns out, that was the right decision. They've made some other bad decisions that took awhile to correct, but their main decision being to build around Nick Aldis wasn't bad.
6. The Blanchard Family
What can one say about Tessa Blanchard at this point that hasn't already been said? She's been the backbone of Impact Wrestling & Women Of Wrestling during this year, doing completely different things in each promotion and still managing to be the highlight of each show. Talk about a performer having range, that's Tessa Blanchard. WWE completely missed the boat on her, and that's to the benefit of us that watch other wrestling shows too.
Then there's Tully, who for way too long was one of the forgotten Horsemen. Chris Hyatte wrote an incredible column about remembering Tully Blanchard that was lost to the Internet. Tully was the perfect heel in the 1980s, then disappeared. He's back now in AEW, and quite honestly he needs more people to manage along with Shawn Spears. The man needs to build a stable. Maybe at some point his daughter can be part of it. Tully has always been perfect at being hated, and that's his best quality.
Numbers 5-1 coming soon!
King's WrestleMania Rewind: Stone Cold VS. Scott Hall (WrestleMania X8)
Chris King is back with another WrestleMania Rewind, looking at the NWO's Scott Hall battling Stone Cold Steve Austin at WWE WrestleMania X8 from Toronto!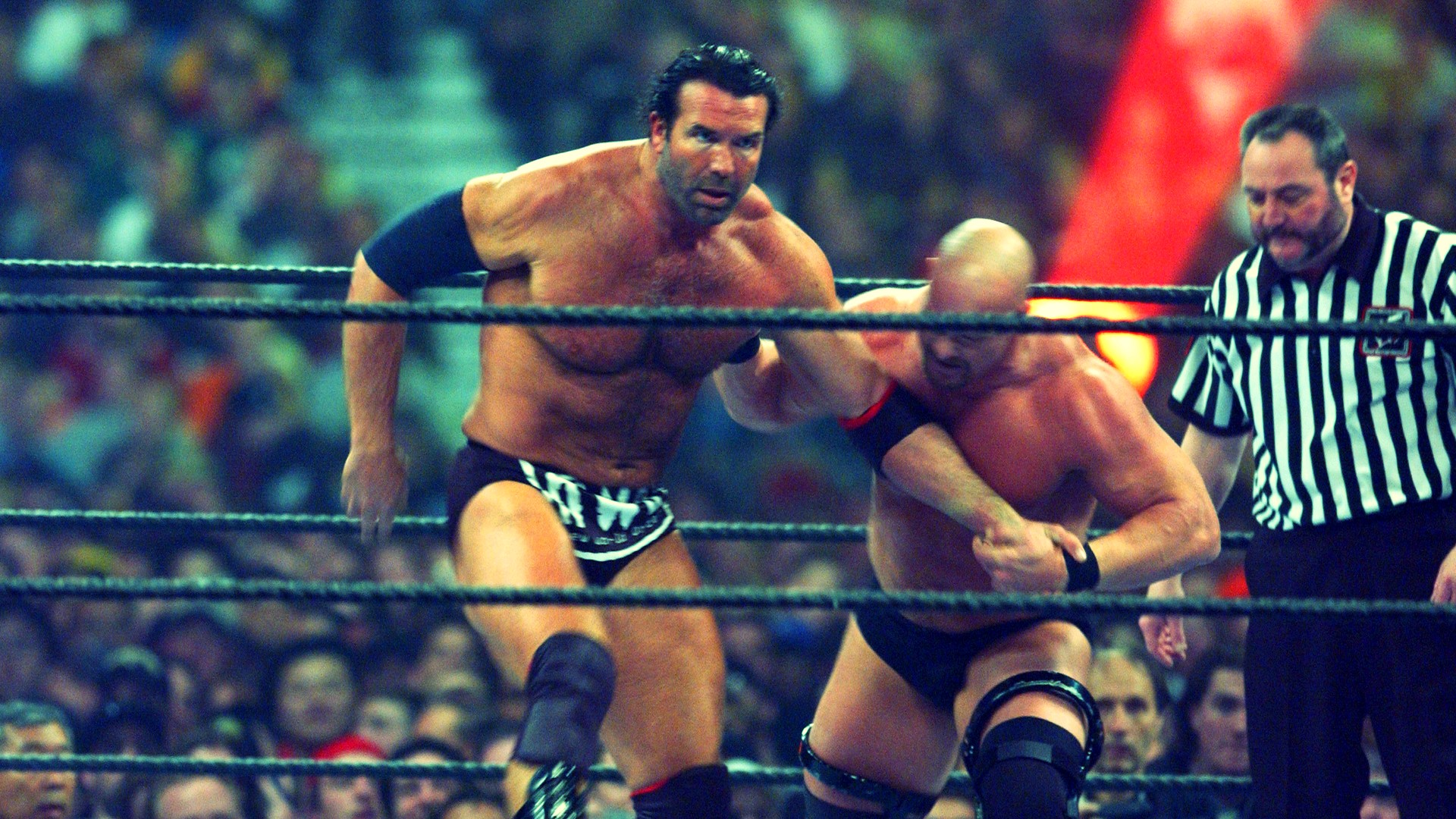 Chris King is back with another WrestleMania Rewind, looking at the NWO's Scott Hall battling Stone Cold Steve Austin at WWE WrestleMania X8 from Toronto!
Chris King is back this week with another edition of WrestleMania Rewind, where he is rewatching all the past Mania matches and feuds. This week you're in for a treat as we look back at 'Stone Cold' Steve Austin vs. Scott Hall at WrestleMania X8.
In late 2001, Vince McMahon bought out his competition WCW and acquired the rights to a plethora of talent including Booker T, Eddie Guerrero, Chris Benoit, and the iconic trio known as NWO. Hulk Hogan; Kevin Nash, and Scott Hall were hell raisers, and what better way to make a name for yourself than take out the two top superstars in the WWE The Rock, and Stone Cold?
The NWO cost Austin his chance at becoming the Undisputed Champion at No Way Out during his match with Chris Jericho. Adding insult to injury, the NWO spray-painted 'The Texas Rattlesnake' with their brand logo just like they did in WCW. As you can imagine, Austin was pissed and out for revenge against the group and primarily Scott Hall.
Hall would challenge Stone Cold to a match at WrestleMania 18. Both superstars beat the living hell out of each other leading up to this highly-anticipated match for who runs the WWE.
The glass broke and Stone Cold made his iconic entrance, and black and white NWO covered Halls' entrance alongside Kevin Nash. With the odds stacked against 'The Toughest S.O.B' could Austin or NWO prove their dominance? Sadly the NWO  broke up that very night when Hulk Hogan came to the aid of his adversary The Rock after their 'iconic' dream match. Stone Cold would ensure the victory with the Stunner. Hall would perform an Oscar-worthy sell over the finisher.
What a time to be a wrestling fan in the 2000s when nothing was impossible for WWE. Who would've thought WCW would go out of business and Hogan would make his long-awaited return to WWE?
King's WrestleMania Rewind: Seth Rollins vs. Kevin Owens (WWE WrestleMania 36)
Chris King takes a look at the most underrated WWE WrestleMania matches, and starts off with Seth Rollins battling Kevin Owens at WrestleMania 36!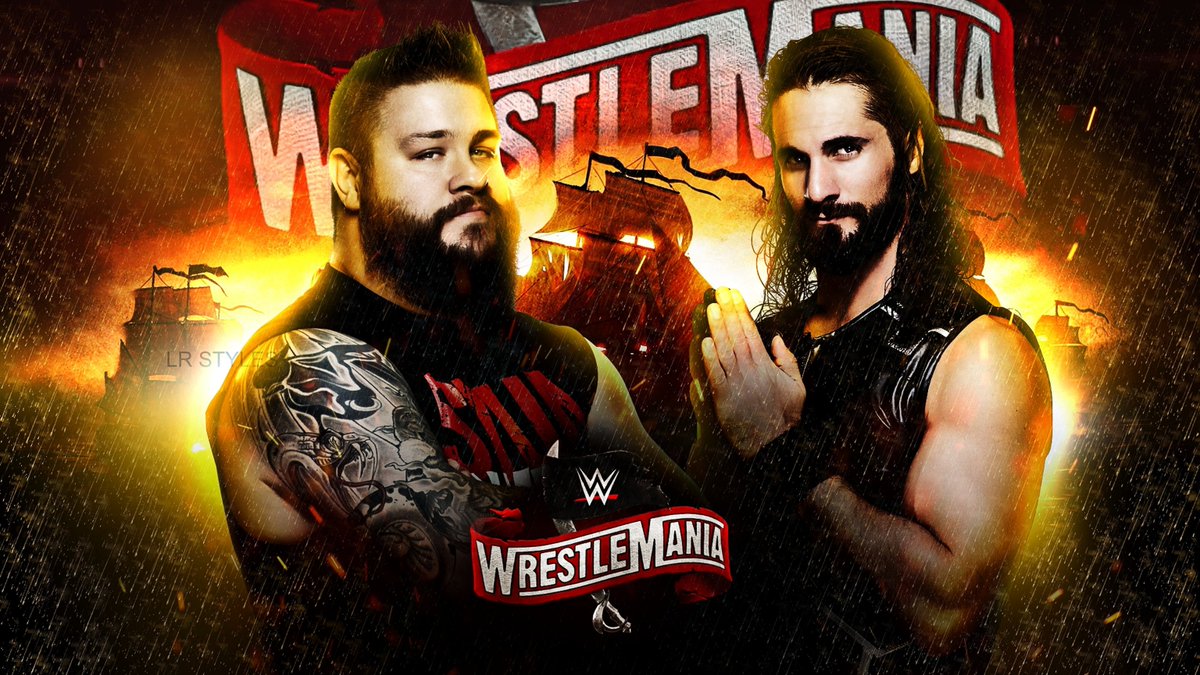 Chris King takes a look at the most underrated WWE WrestleMania matches, and starts off with Seth Rollins battling Kevin Owens in the WWE Performance Center at WrestleMania 36!
Chris King is starting a new series heading into WrestleMania season dubbed WrestleMania Rewind. Each week he'll be going back and sharing his insight over underrated matches at the Show of Shows. First up, is Kevin Owens vs. "The Monday Night Messiah" Seth Rollins at WrestleMania 36.
At the 2019 edition of Survivor Series, Rollins sacrificed himself during the men's traditional match allowing SmackDown to ultimately gain the victory. The following night the self-proclaimed Messiah, berated the whole roster but KO was not having any part of it. Owens quickly became a huge barrier in Rollins' cause for the greater good. The Authors of Pain attacked Owens with Rollins' character in question.
Owens finally had enough of his rival's mind games and torment and challenged Rollins to a match on the Grandest Stage Of Them All. Rollins mockingly accepted his challenge and the match was made official for night one of WrestleMania. Owens came out of the gate beating the holy hell out of the Monday Night Messiah trying to achieve his long-awaited moment at Mania but, Rollins tried to steal a disqualification victory by using the ring bell.
Owens hellbent on revenge provoked Rollins into turning their encounter into a no-disqualification contest where the fight could be taken all over the empty arena. The highlight of the match, was when KO used the WrestleMania sign to deliver a thunderous senton bomb through the announce table. Owens would secure the victory with a Stunner in an incredible match. Despite having no crowd during the pandemic era, both KO and Rollins put on an intense performance under the brightest lights.
In my personal opinion, this was a great feud that helped both superstars in their transformation as compelling characters for years to come.