Does NXT Need to Dominate at WWE 'Survivor Series'?
Does NXT need to dominate their Survivor Series matches to remain a third legit brand? Tom Clark takes a look!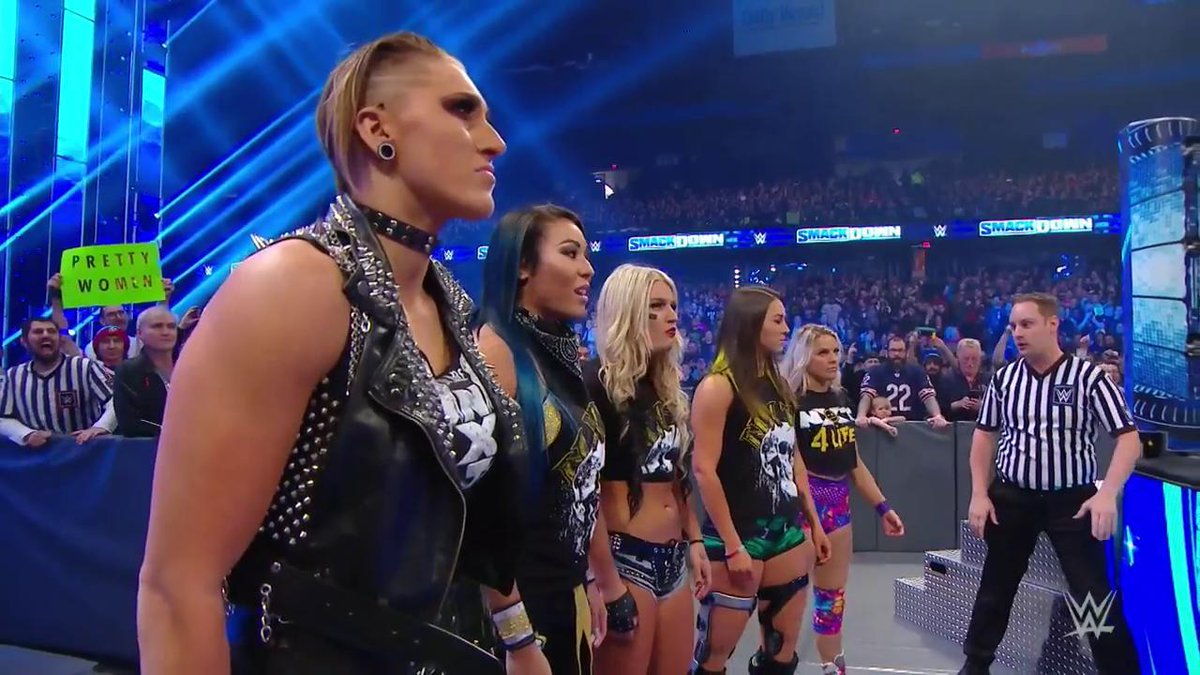 Does NXT need to dominate their Survivor Series matches to remain a third legit brand? Tom Clark takes a look!
WWE's NXT brand is rolling into Survivor Series on November 24 with a ton of momentum. The men and women of the black and gold brand have enjoyed more main event spotlight lately than ever before, thanks to the abundant push they've received on both Monday Night Raw and Friday Night SmackDown. All three brand have battled for dominance as WWE has gone to war from within.
For the first time, the NXT roster has been acknowledged by WWE as being on par with anything that Raw and SmackDown can produce. NXT stars have stood head and shoulders above their main roster counterparts and fans have loved every second of it. But does NXT need to win the day at Survivor Series to truly make an impact?
Longtime NXT fans are surely thrilled with what the've been seeing in recent weeks. The Undisputed Era has made a massive impact, comparable only to The Shield in its prime. Keith Lee and Dominik Dijakovic have been hailed as the most athletic and physically impressive big men that the company has perhaps ever seen. Shayna Baszler doesn't just look like she belongs on the main roster, she looks like she's ready to take over.
At the top of it all is Triple H, who's marching into battle with arguably the hottest brand in the professional wrestling industry today. Even the most jaded WWE critics have a hard time finding fault with NXT, which they view as the single best collection of technically sound workers in the business. Only New Japan Pro Wrestling could perhaps compete with NXT in that regard.
Even AEW, which starred off red hot, now seems to have cooled down quite a bit. It's not that the company has lost so much ground that it cannot be regained. But the deficiencies in AEW's talent roster have become painfully obvious now. It looks as though Tony Khan's company is having a hard time keeping up with NXT.
Of course, the ratings win of NXT over AEW Dynamite on November 20 came in large part thanks to the addition of stars from both Raw and SmackDown. The red and blue brand's heavy hitters showed up and showed off, as chaos ensued. All of this boosted NXT to levels that the brand has previously not known before.
The planning was strategic and the execution was bold. WWE threw everything it had at NXT in order to get the brand over and they more than accomplished that mission. The idea that Raw and SmackDown are no longer the main rosters is not just a selling point for NXT. It's become a mantra repeated by fans all over the world. So what happens now?
The fact is that yes, NXT is heading into Survivor Series as the top brand in the company. But that also means expectations for NXT are higher than they've ever been before. After all, why would WWE go to such great lengths to get NXT over, only to squash its rise at one of the company's landmark events?
But therein lays the issue, because no matter how good NXT looks right now, every fan paying attention to the overall WWE product knows that it can all come crashing down within a matter of minutes. Every NXT Superstar on the Survivor Series card can lose on November 24. While that sounds like a virtual impossibility, longtime fans know to never say never when it comes to WWE's booking.
Black is white, left is right and up is down. There's just no better way to describe it. Every time fans have it figured out, WWE goes in another direction. While there's something to be said for the company keeping its audience guessing and pulling the occasional surprise, the fact is that's typically not what WWE does.
Abandoned storylines, convoluted characters and pointless angles have all become the norm over the past couple of years. WWE has always been guilty of the aforementioned sins on any given day, but it does seem as though all of these sins combined have never been on such permanent display as they are now. Fans have learned not to trust WWE on much of anything, because just when it appears something is or isn't going to happen, the opposite is true. Logic and common sense storytelling are thrown out the window and that's just how it is.
But would WWE inflate NXT to the level it has, only to pop its progress with a needle from Creative at the last moment? What would be the point of that, especially since NXT is competing with AEW, which was winning The Wednesday Night War until November 20?
Then there's the other train of thought that suggests NXT should go in and sweep every match on the Survivor Series card. Why not load the black and gold brand with such momentum that it's then viewed as the No.1 brand in WWE? The company's two longest running programs would come in second and third to the brand that is now being fully endorsed as the best in the game today. Why not?
But as good as that idea may sound to longtime NXT fans, the fact is that may not be such a great idea either. If the NXT roster is so good that it dominates at Survivor Series, then why wouldn't those stars simply bounce from one brand to the next every week, in order to show off their skills? What would be the point of keeping NXT as its own separate entity if everyone on the program is obviously so much better than everyone else? Why not invade Raw and SmackDown permanently?
The truth is that this situation is a bit tricky for WWE. If NXT is squashed, then it ruins any progress made to this point. If NXT dominates, then it may create a level of expectation that's virtually impossible to live up to. If NXT goes 50/50 with the stars of Raw and SmackDown, then Survivor Series will be viewed as a series of pointless exhibition matches that didn't settle anything. It's a war with that ends with a peace treaty instead of a victory by anyone.
Maybe the whole point of Survivor Series is exactly what many fans saw from day one: elevation. Maybe the idea of promoting NXT as a legitimate and eventually self-sustaining brand, was the mission from the very beginning. What was once refereed to as "developmental" is now thought of as deserving. NXT has arrived and despite what happens at Survivor Series, it definitely seems to be here to stay.
King's WrestleMania Rewind: Stone Cold VS. Scott Hall (WrestleMania X8)
Chris King is back with another WrestleMania Rewind, looking at the NWO's Scott Hall battling Stone Cold Steve Austin at WWE WrestleMania X8 from Toronto!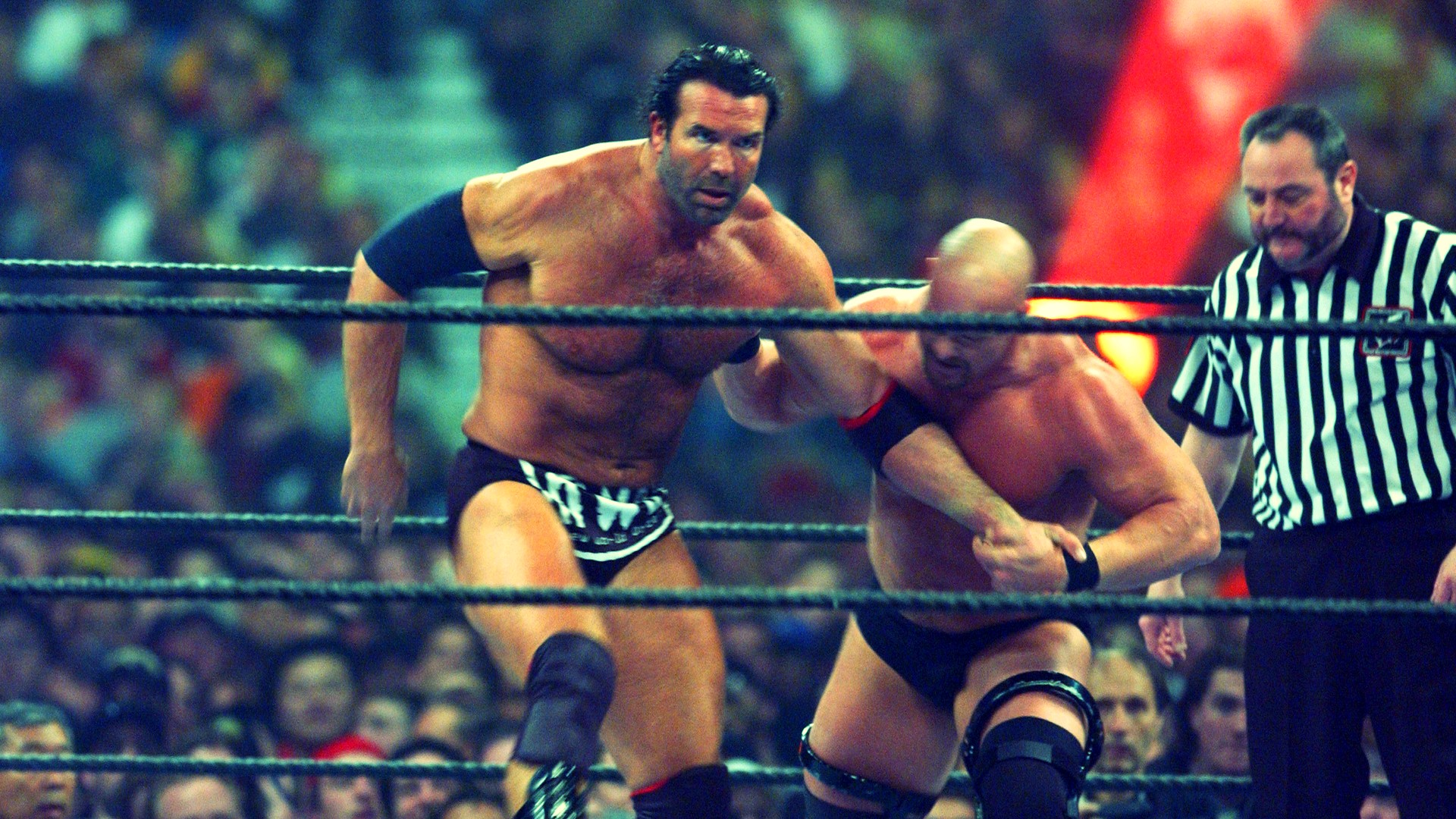 Chris King is back with another WrestleMania Rewind, looking at the NWO's Scott Hall battling Stone Cold Steve Austin at WWE WrestleMania X8 from Toronto!
Chris King is back this week with another edition of WrestleMania Rewind, where he is rewatching all the past Mania matches and feuds. This week you're in for a treat as we look back at 'Stone Cold' Steve Austin vs. Scott Hall at WrestleMania X8.
In late 2001, Vince McMahon bought out his competition WCW and acquired the rights to a plethora of talent including Booker T, Eddie Guerrero, Chris Benoit, and the iconic trio known as NWO. Hulk Hogan; Kevin Nash, and Scott Hall were hell raisers, and what better way to make a name for yourself than take out the two top superstars in the WWE The Rock, and Stone Cold?
The NWO cost Austin his chance at becoming the Undisputed Champion at No Way Out during his match with Chris Jericho. Adding insult to injury, the NWO spray-painted 'The Texas Rattlesnake' with their brand logo just like they did in WCW. As you can imagine, Austin was pissed and out for revenge against the group and primarily Scott Hall.
Hall would challenge Stone Cold to a match at WrestleMania 18. Both superstars beat the living hell out of each other leading up to this highly-anticipated match for who runs the WWE.
The glass broke and Stone Cold made his iconic entrance, and black and white NWO covered Halls' entrance alongside Kevin Nash. With the odds stacked against 'The Toughest S.O.B' could Austin or NWO prove their dominance? Sadly the NWO  broke up that very night when Hulk Hogan came to the aid of his adversary The Rock after their 'iconic' dream match. Stone Cold would ensure the victory with the Stunner. Hall would perform an Oscar-worthy sell over the finisher.
What a time to be a wrestling fan in the 2000s when nothing was impossible for WWE. Who would've thought WCW would go out of business and Hogan would make his long-awaited return to WWE?
King's WrestleMania Rewind: Seth Rollins vs. Kevin Owens (WWE WrestleMania 36)
Chris King takes a look at the most underrated WWE WrestleMania matches, and starts off with Seth Rollins battling Kevin Owens at WrestleMania 36!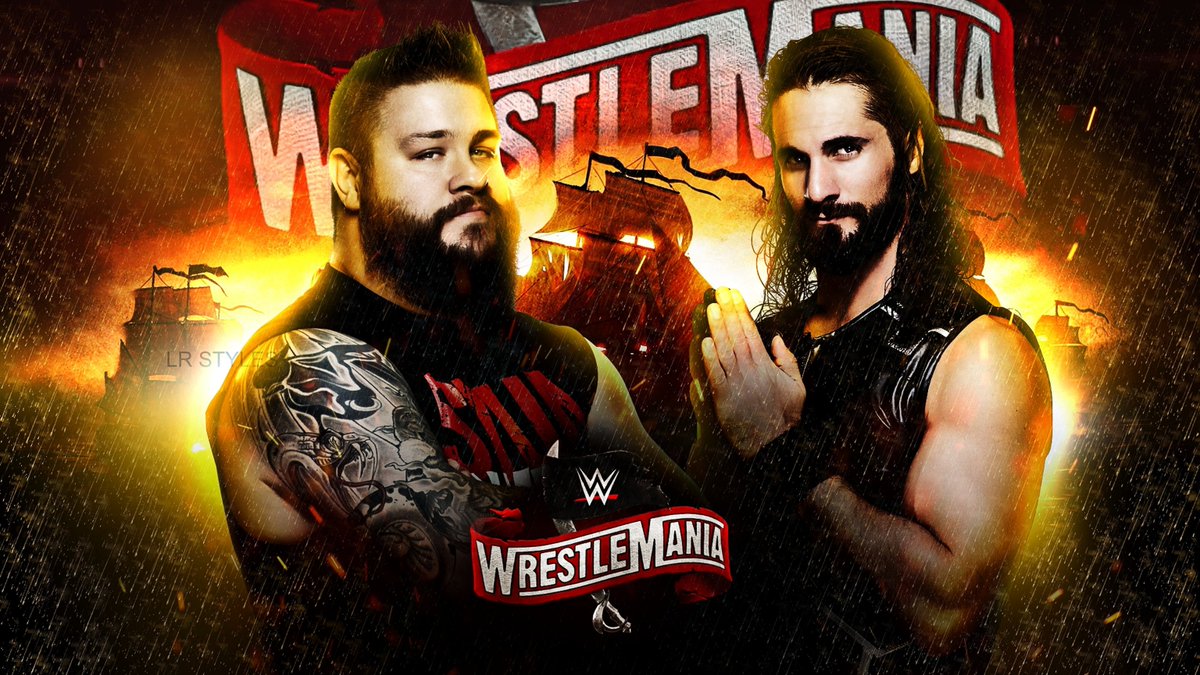 Chris King takes a look at the most underrated WWE WrestleMania matches, and starts off with Seth Rollins battling Kevin Owens in the WWE Performance Center at WrestleMania 36!
Chris King is starting a new series heading into WrestleMania season dubbed WrestleMania Rewind. Each week he'll be going back and sharing his insight over underrated matches at the Show of Shows. First up, is Kevin Owens vs. "The Monday Night Messiah" Seth Rollins at WrestleMania 36.
At the 2019 edition of Survivor Series, Rollins sacrificed himself during the men's traditional match allowing SmackDown to ultimately gain the victory. The following night the self-proclaimed Messiah, berated the whole roster but KO was not having any part of it. Owens quickly became a huge barrier in Rollins' cause for the greater good. The Authors of Pain attacked Owens with Rollins' character in question.
Owens finally had enough of his rival's mind games and torment and challenged Rollins to a match on the Grandest Stage Of Them All. Rollins mockingly accepted his challenge and the match was made official for night one of WrestleMania. Owens came out of the gate beating the holy hell out of the Monday Night Messiah trying to achieve his long-awaited moment at Mania but, Rollins tried to steal a disqualification victory by using the ring bell.
Owens hellbent on revenge provoked Rollins into turning their encounter into a no-disqualification contest where the fight could be taken all over the empty arena. The highlight of the match, was when KO used the WrestleMania sign to deliver a thunderous senton bomb through the announce table. Owens would secure the victory with a Stunner in an incredible match. Despite having no crowd during the pandemic era, both KO and Rollins put on an intense performance under the brightest lights.
In my personal opinion, this was a great feud that helped both superstars in their transformation as compelling characters for years to come.