'Full Gear' Preview: Has Jon Moxley Surpassed Kenny Omega as a Top Star in AEW?
Headed into Full Gear, is Jon Moxley AEW's #1 star? Tom Clark expands on this layered topic.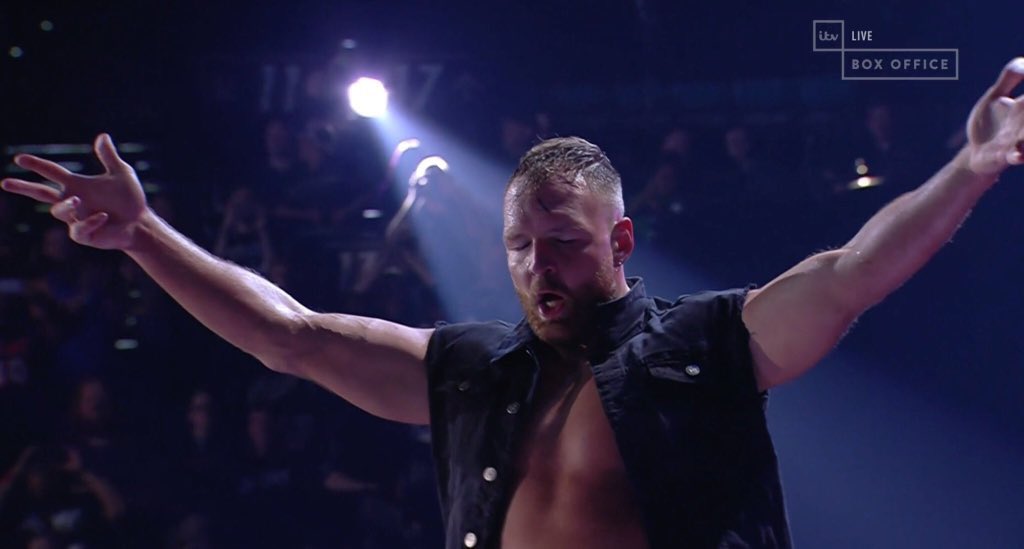 Jon Moxley will face Kenny Omega at AEW Full Gear on Saturday, November 9. The man formerly known as Dean Ambrose in WWE is hitting his stride in Tony Khan's new company and he will bring his momentum to the man that many fans believed would be on top of AEW.
But thus far, Omega has not been the top star that fans believed he would be. He's still a featured attraction in AEW and he's still in top form as far as his ring work is concerned. But in terms of who he is as main event draw? It's entirely possible that Jon Moxley has surpassed Kenny Omega in that category.
From the moment he debuted at May 25's Double or Nothing, Jon Moxley was the talk of the pro wrestling world. Moxley brought his lunatic fringe down to bear on Omega and put The Best Bout Machine on notice. Mox was making a statement and taking a stand.
He came in with an explosion and he's never looked back. It was the kind of impact that fans knew Jon was capable of making and all he needed was the opportunity to prove it. AEW gave him what he always wanted and that was a chance to show what he can do when he's left to his own devices.
Moxley didn't need to be coached on what to do, or how to carry himself. He also didn't need to rely on a script when AEW put him in front of a mic. All Mox needed was to just be himself, which is exactly what he did.
Some feared that Jon's arrival in AEW would ultimately fall flat due to his career as Ambrose in WWE. After all, it had only been a month since he had appeared on WWE programming. While a brand new run in a brand new company seemed like an exciting idea, there was every possibility that he wouldn't get over. 
The key to insuring success in AEW was to first cleanse his palate in New Japan Pro Wrestling. Moxley's New Japan debut came in June of 2019. Mox came in as The Death Rider, a new persona that was a much harder and edgier version of what WWE fans had seen in the past. This was not the same man who bumped fists with Roman Reigns and Seth Rollins in The Shield.
This man was violent, bloodthirsty and ready to destroy anyone who got in his way. Dean Ambrose had a comedic, family friendly side that appealed to fans of all ages. But Jon Moxley was intended for mature audiences only.
But perhaps the most important difference between the two characters was the fire. Ambrose lost it and Mox had it like no one else. When fans looked into Jon's eyes, they saw a man that was out to take over the world. For the first time in years, no one was telling him what to do or what to say. Jon was his own man once again.
The fans in New Japan immediately recognized the difference and Mox quickly became one of the most popular stars in the locker room. Jon had some well received matches with some high profile stars in New Japan, like Tomohiro Ishiii, Jay White and Shingo Takagi. With each bout, Moxley redefined who he is and in the process, rediscovered his love of the game.
By the time he got to AEW, Jon Moxley was a completely new man. His WWE demons had been exorcised and he was having fun for the first time in a long time. But somewhere along the way, Mox's AEW career began to take on a very familiar WWE tone.
The similarities between Moxley and Stone Cold Steve Austin became evident and fans saw it right away. Like Austin, Mox was a take-no-prisoners kind of guy. He didn't care about what anyone thought of him and he did whatever he wanted to do. Most importantly, Jon struck anytime he wanted to as well.
The comparisons between Mox and Austin were made when Jon was working in WWE as well, but they did not really apply to him at the time. That was because Dean Ambrose was just part of the show in WWE, while Jon Moxley is now taking over the show in AEW.
That was especially true of the promo that he cut on November 1. Jon was completely focused and in the moment when he spoke to the audience. He was firing on all cylinders and it reminded fans of just how good he could be when trusted to get over on his own.
But while Mox has become white-hot, Omega has cooled off. Kenny was believed to be the company's biggest pro wrestling star next to Chris Jericho and now he's arguably not even in the top three. 
Much of the reason for that was a lack of activity on Omega's part. While he was in New Japan, Kenny was having match of the year nominees with Kazuchika Okada. He was in top form and no one was bigger than him at the time.
But Kenny Omega did virtually nothing after he left Japan and signed with AEW. Because of this, Omega lost valuable steam. So even though he's still one of The Elite and he can still deliver in the ring, he's just not the star that many fans now want to see. 
That man is Jon Moxley, who simply can do no wrong right now. He's exactly what fans wanted and he's taking his job very seriously. Fans see what he's all about and they connect to it. When he speaks, Jon Moxley completely loses any trace of himself as a real person What's left is the highly motivated and hungry competitor that wants to smash anyone standing in his way. 
Jon Moxley is in a prime spot as the roughhousing rebel. He looks better than he ever has before and he is driven to leave a mark every time he's on camera. He is precisely what Kenny Omega used to be. Whether or not The Cleaner rises back up anytime soon is anyone's guess. But as for Moxley, there's no time like the present to make a statement and that's exactly what The Death Rider is doing.
King's WrestleMania Rewind: Charlotte Flair vs. Asuka from WrestleMania 34
Chris king is back with one of the most underrated matches in WrestleMania history–Charlotte Flair vs. Asuka!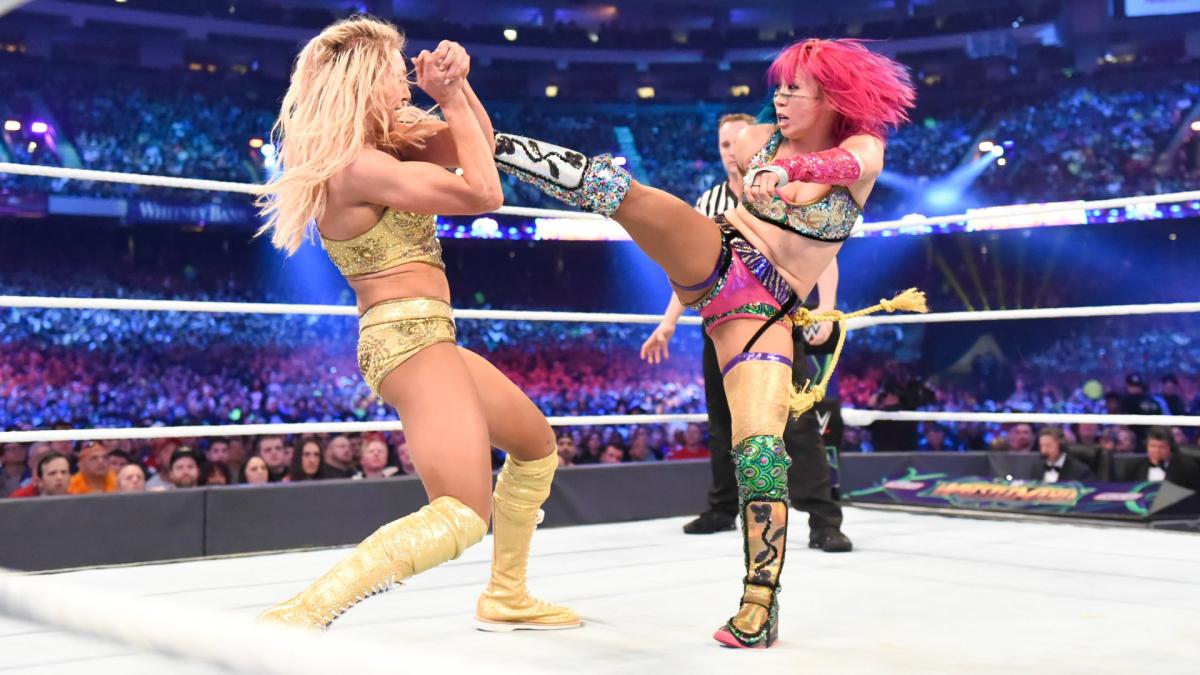 Chris king is back with one of the most underrated matches in WrestleMania history–Charlotte Flair vs. Asuka!
We look back at Charlotte Flair vs. Asuka at WWE WrestleMania 34. 'The Empress of Tomorrow' put her unprecedented and historic undefeated streak of 914 days on the line against 'The Queen's' SmackDown Women's Championship.
For years, this was considered a dream match while Asuka dominated the roster in NXT, while Flair won numerous championships on the main roster on both Raw and SmackDown. The Empress made her long-awaited debut on the September 11th episode of Raw and began to tear through the competition.
Asuka outlasted all twenty-nine other women in the historic first-ever Women's Royal Rumble match to challenge for the title of her choosing. At Fastlane, she made her choice.
The WWE Universe was so excited for this match myself included. Both superstars delivered a fantastic performance on the Grandest Stage of Them All executing counter after counter. Asuka showed off some nasty-looking kicks to her opponent, and Flair hit a thunderous Spanish Fly off the top rope. Flair was seconds away from defeat at the hands of The Empress but she locked in Figure Eight and Asuka was forced to tap out.
I can't even begin to explain how shocked I was at this outcome, as nearly everyone expected The Empress to continue her undefeated streak and walk away with the women's title. This controversial decision was the downfall of Asuka's momentum. She would ultimately win the SmackDown Women's Championship at the 2018 TLC pay-per-view in the triple-threat ladder match.
Fast forward to this year when Asuka has recently returned with her Japanese-inspired persona Kana. Kana is dangerous and ruthless and is heading into a championship with Bianca Belair at WrestleMania 39. The Empress has regained all her momentum and is highly favored to walk away with the Raw Women's Championship. Let's hope that Asuka and Belair can tear the house down and deliver an A+ grade match both women are fully capable of.
King: Dominik Mysterio Needs To Do This At WrestleMania
Chris King is here with what WWE should do with Dominik Mysterio at WrestleMania in his long-awaited match against his father Rey Mysterio Jr.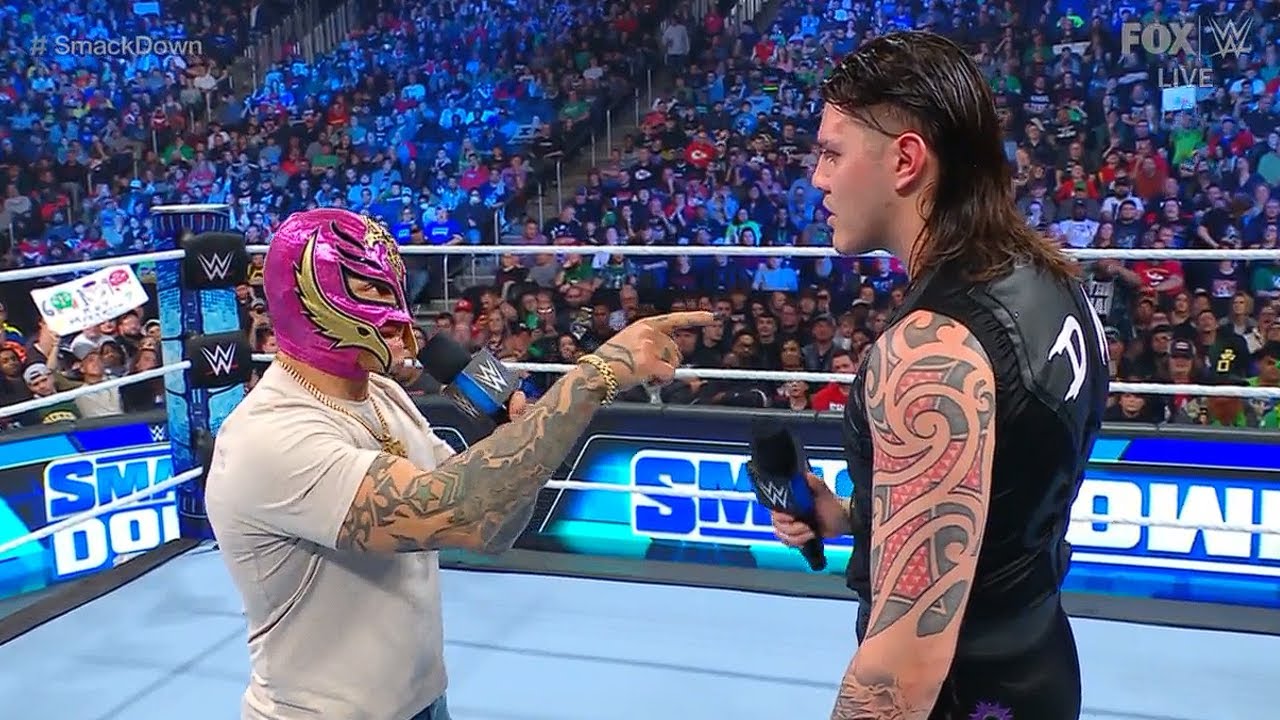 Chris King is here with what WWE should do with Dominik Mysterio at WrestleMania in his long-awaited match against his father Rey Mysterio Jr. 
On this week's episode of Friday Night SmackDown, Rey Mysterio finally snapped and beat some sense into his disrespectful punk-ass kid Dominik. The member of the Judgement Day came out to push his father again for a match on the Grandest Stage of Them All, this time with his mother and sister at ringside. The ungrateful punk told his mom to "Shut Up," as a father even I wanted to jump through the screen and whoop his ass.
Back in October of last year, Mysterio made the emotional decision to possibly quit the company but, instead, Triple H persuaded the Lucha libre superstar to move over to SmackDown to avoid his son. This came after Dominik shockingly turned on his father at Clash at the Castle. Mysterio did everything he could to refuse his despicable son's challenge for Mania but, a man can only be pushed so far. Mysterio will be inducted into the 2023 WWE Hall of Fame and I expect Dominik to embarrass his father during his speech to further this personal feud.
Yes, the WWE Universe hates Dominik and wants to see him get the ever-loving crap kicked out of him but, this feud is missing a special ingredient to capitalize on the biggest heat possible. Throughout this feud, Dominik has made mention of the legendary Eddie Guerrero on several occasions going back to the "iconic" 2005 feud.
I know WWE might not want to go this route but, Dominik MUST come out to Eddie Guerrero's theme at Mania. The disrespectful punk needs to come out in a lowrider to garner nuclear heat. It doesn't matter if The Judgement Day comes out and causes interference for Dominik to get the win, all that matters is that both superstars get the biggest payoff of this nearly year-long feud. Just imagine the Roman Reigns heat after he defeated The Undertaker and multiply that by ten. Dominik portrays the perfect heel and he truly is the missing ingredient that The Judgement Day needed to grow and evolve into a top faction.