King: A Fresh Feud In The Making 
Chris King is excited about what could possibly be one of the best feuds on Monday Night Raw in some time between Randy Orton and Ricochet.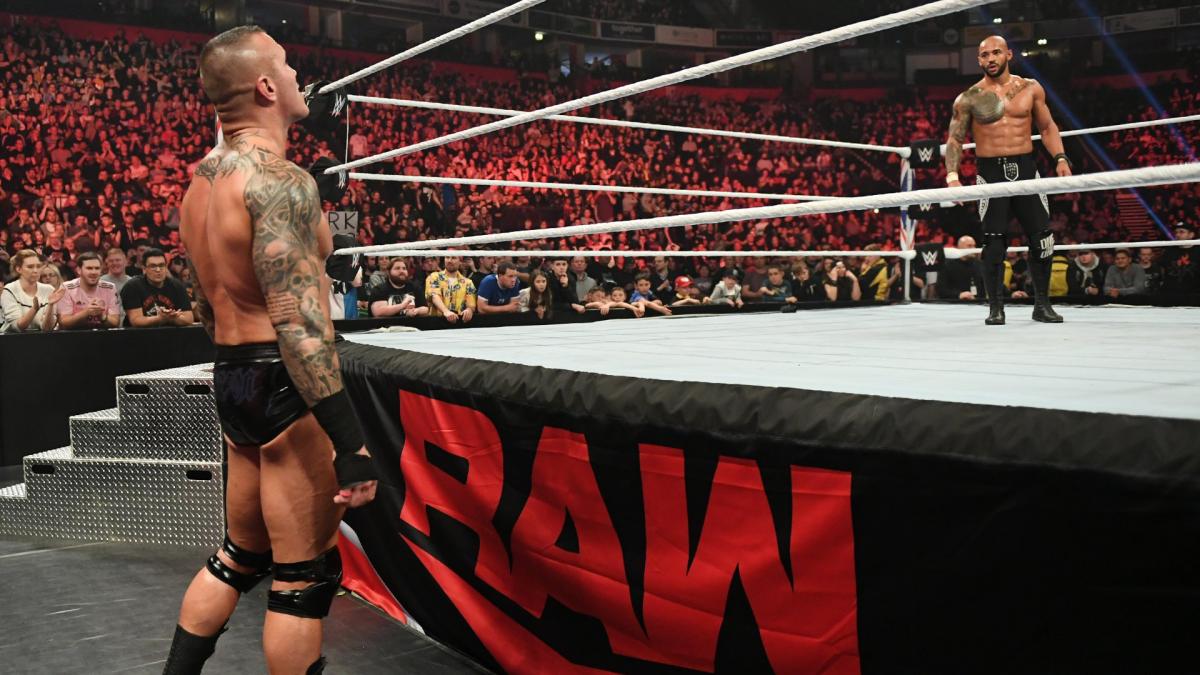 Chris King is excited about what could possibly be one of the best feuds on Monday Night Raw in some time between Randy Orton and Ricochet.
On this week's edition of Raw, "The Viper" Randy Orton teamed up with the Lucha Libre superstar Humberto Carrillo, and "WWE's Resident Superhero" Ricochet to battle The OC., in a tremendous six-man tag match to close out the show. Before their match in a backstage segment, Ricochet confronted Orton who admitted that he was playing mind games with him. "The One and Only appeared to be nervous about the partnership.
The Viper's response was golden as he told the internet darling "Relax, the last thing you need to be worried about is if I'm in your head," all with a sly crafty smile on his face. Orton had struck "The One and Only" a few weeks back in his hometown of St. Louis, MI with a picture-perfect RKO to give Team Flair an advantage ahead of the five-on-five match at Crown Jewel.
Throughout the six-man tag, Ricochet was questioning Orton's motives which created dissension between the team and gave AJ Styles, and Gallows & Anderson several opportunities to attack the babyfaces. Towards the end of the match, Orton got the hot tag and began to clean house delivering all of his signature moves to Styles.
The ending was brilliant, as both Styles and Ricochet were laid out and The Viper was stalking both competitors. At the last second Orton twisted The One and Only around then changed position to drop Styles and with a vicious RKO. While Carrillo and Ricochet celebrated the win Orton was lurking ready to strike. He then pulled the high-flyer close to give him a stern warning.
"I do what I want, when I want, to whoever I want!" 
Not only does this mean that Ricochet needs to have eyes in the back of his head, but it also means that the WWE Universe is about to witness the start of an awesome feud between two seasoned veterans from their own respective career paths.
On one hand, you have the fourteen-time world champion and one of the true pioneers of WWE, and on the other, you have an amazing high-flyer that has performed all over the world for various wrestling promotions. If that doesn't mean big money I don't know what will.
Many of you may have forgotten this, but two years ago Orton sent out a tweet with some disparaging remarks towards independent wrestlers about their high-octane style and most importantly the ridiculousness of all the flips and high-risk moves.
…..dive https://t.co/3AclxV2jdb

— Randy Orton (@RandyOrton) May 13, 2017
Fast forward to 2019, where The Viper has shared the ring with several high-flyers such as Styles, Ali, and now Ricochet. WWE announced last night, that the men's traditional Survivor Series team from Raw will be Drew McIntyre, Seth Rollins, Kevin Owens, Orton, and Ricochet.
Right now, expect Orton to play the role of Team Raw leader trying to keep everyone in check for the biggest five-on-five match in WWE history against not only Friday Night SmackDown but also NXT. However, once the match ends don't be surprised if you see another fantastic RKO outa nowhere from one of the vilest and dangerous superstars in WWE.