Matt's Weekly Brainbuster: Matt's Power Rankings 11/8/19
Welcome to the sixth weekly Matt's Brainbuster Power Rankings! Who topped the list and how do things stand overall?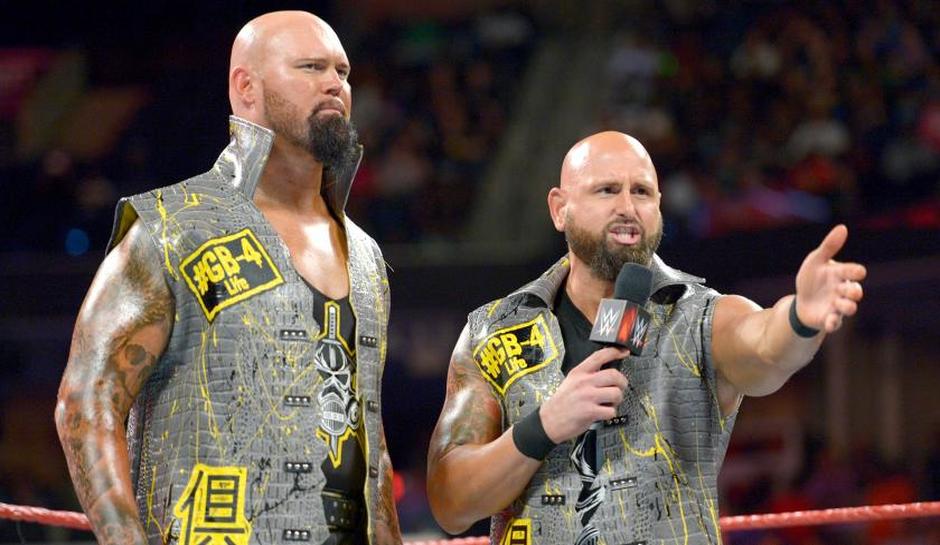 Welcome to the sixth weekly Matt's Brainbuster Power Rankings! Who topped the list and how do things stand overall?
This week, we are discussing the week of 10/31-11/7! We will be comparing WWE (RAW and SDL), NXT (NXTUS, 205 Live, and NXT UK), AEW (Dynamite and DARK), and NJPW! Who had the biggest week?
These rankings are very much based on momentum as well as strength of opponent, weighing out "power rankings" based on head to head results. Each week, I will discuss five difference makers in wrestling and, using science, prove why they had the best week in wrestling! Greg DeMarco and I will compare our lists, giving you all two different types of power rankings!
1) The O.C. (Karl Anderson & Luke Gallows) +51 [-96 Overall Tag Score]
The O.C. wins the "Tag Team World Cup" Gauntlet, WWE Crown Jewel 
This will likely be the single biggest win in any one particular week. I count every win and loss inside a gauntlet for each participant, and by significant underdogs after poor win/loss records this year, winning the two final falls over The New Day and The Viking Warriors gave this team 51 total points! By beating the reigning WWE RAW Tag Team Champions in the last match, I can see them receiving a tag title opportunity, perhaps on RAW before or after Survivor Series. Don't forget, just like the Viking Warriors, The O.C. are former IWGP and RAW Tag Team Champions, and unlike The Viking Warriors, former World Tag League winners in 2013, and are now the Best Tag Team in the Woooooooooooooooooooooooooooooooorld!
2) Shawn Spears +32 [2 Overall Score]
Shawn Spears d. Brandon Cutler, AEW Dynamite
Shawn Spears d. Mike Nakazawa, AEW DARK
This entry was interesting to me. Only Joey Janela and Shawn Spears have participated in DARK and Dynamite in the same calendar week in the company, and Janela won and lost. Spears won both his matches had a week of perfect1on! Spears was able to gain so many points because he was technically an underdog against veteran Nakazawa who was making his singles debut, with Spears at 0-2. A victory over Brandon Cutler was expected but it allowed Spears to equal his wins to his losses, putting him in immediate contention again. These were big wins for a future top star in this company and in the world.
3) WWE Universal Champion "The Fiend" Bray Wyatt +27 [48 Overall Score] 
"The Fiend" Bray Wyatt d. WWE Universal Champion Seth Rollins, WWE Crown Jewel
Ideally, The Fiend's win was bigger than the other two on this list, but I needed to acknowledge two entries who won multiple matches in the same week above his own. This was only The Fiend's second official match and second official win, he's averaging 24 points per win. That will surely begin to regress, but "The Fiend" won his second world championship in a dominating Falls Count Anywhere match in Riyadh, Saudi Arabia! You could say, he's on fire… But don't say that around Seth Rollins- he may take it seriously. Hopefully this is the end of this rivalry. It was awful. Where does "The Fiend" go from here? We should have found out on Friday but he was unable to make it to Smackdown. I'm predicting a match with Roman Reigns at Survivor Series.
4) Roppongi 3K (SHO & YOH) +41 [89 Overall Tag Score]
Roppongi 3K d. DOUKI & El Desperado, Road to Power Struggle 10/31
Roppongi 3K d. El Phantasmo & Taiji Ishimori, Road to Power Struggle 11/1
Roppongi 3K d. El Desperado & Yoshinabu Kanemaru, NJPW Power Struggle
This is probably my most favorite week of results so far, just so much to discuss for the first time in almost a month! This is the third time SHO & YOH have won the Super Jr Tag League since debuting in the company in 2017, and in fact have won it every year since debuting as a team. With this win, they've positioned themselves for an IWGP Jr Tag Team Championship against El Phantasmo and Taiji Ishimori at WrestleKingdom 14 on January 4th in the Toyko Dome!
5) NXT Champion Adam Cole +6 [104 Overall Score]
NXT Champion Adam Cole d. Daniel Bryan, WWE Smackdown
Seth Rollins d. NXT Champion Adam Cole by DQ, WWE RAW
Look at this list of talent this week, it's hard to argue anyone had a more impressive week than the NXT Champion Adam Cole, but you'd have plenty to argue about! After making his official main roster debut (with Royal Rumbles not counting as canon wins or losses), Cole wrestled two great matches in four days, appearing on both RAW and Smackdown, giving indy wrestling fans absolute mental gymnastics over these dream matches. Now, he did split the difference, but he retained his title in both matches and wrestled over 30 minutes in four days, before also appearing on NXT Wednesday night during the main event of that shows melee. Give that man a raise!
Runners Up:
6) Jordan Devlin +17 [90 Overall Score]
7) NXT Women's Champion Shayna Baszler +6 [268 Overall Score]
That about wraps it up for this week! So much to discuss, this was by far my favorite week of wrestling in quite some time. That episode of NXT last night was arguably the best post to post episode of NXT television ever aired, let alone on USA. So much to discuss this week, Super Jr Tag League, Power Struggle, Crown Jewel, NXT Invasion of RAW and Smackdown, Shayne Baszler approaching Asuka's WWE +275 record, Finn Balor potentially uniting The Balor Club, Jordan Devlin quietly positioning himself for a shot at the NXT UK Championship, just a loaded exciting week! Still to come, the addition of MLW, and Stardom, and more!
WWE Men:
Seth Rollins 189 (-17)
Roman Reigns 177 (-)
WWE Champion Brock Lesnar 139 (+10)
Buddy Murphy 134 (+11)
Braun Strowman 129 (-11)
Aleister Black 110 (-)
Ricochet 94 (-)
Baron Corbin 64 (-)
IC Champion Shinsuke Nakamura 53 (-)
+US Champion AJ Styles 49 (+15)
OUT: Kofi Kingston (relegated to tag division) 
WWE Women:
RAW Women's Champion Becky Lynch 189 (-)
Smackdown Women's Champion Bayley 170 (+10)
Charlotte 77 (-)
Natalya 19 (+16)
Nikki Cross 3 (-10)
Sasha Banks -18 (-)
Lacey Evans -18 (-16)
Mandy Rose -36 (-)
Sonya Deville -72 (-)
Carmella -85 (-)
WWE Tag Team:
RAW Tag Team Champions The Viking Raiders 142 (-20)
Ziggler & Roode 41 (+27)
SDL Tag Team Champions The Revival 33 (-17)
Heavy Machinery 23 (+0)
The New Day (Big E & Kofi Kingston) 21 (+20)
The Street Profits 10 (-)
The O.C. -93 (+51)
NXT Men:
NXT UK Champion WALTER 172 (-)
Tommaso Ciampa 149 (+7)
Pete Dunne 143 (+14)
Velveteen Dream 122 (-)
NXT Champion Adam Cole 104 (+6)
Matt Riddle 102 (-)
Joe Coffey 94 (-)
Jordan Devlin 90 (+17)
Damian Priest 85 (-)
Tyler Bate 84 (-)
OUT: Travis Banks (Not used)
NXT Women:
NXT Women's Champion Shayna Baszler 268 (+6)
Toni Storm 129 (-)
Rhea Ripley 105 (-)
NXT UK Women's Champion Kay Lee Ray 102 (-)
Jinny 70 (-)
Mia Yim 69 (-)
Piper Niven 64 (-)
Io Shirai 54 (-)
Bianca BelAir 23 (-)
Tegan Nox 12 (-)
NXT Tag Team
Imperium 47 (-)
NXT Tag Team Champions The Undisputed Era 41 (-)
NXT UK Tag Team Champions Gallus 37 (-)
The Forgotten Sons 32 (-)
Young Grizzled Veterans 28 (-)
Lorcan & Burch 0 (-)
AEW Men:
AEW Champion Chris Jericho 48 (-)
PAC 47 (+14)
Cody 45 (-)
Jon Moxley 31 (-)
MJF 16 (-)
Kenny Omega 14 (-)
Adam Page 13 (-)
Shawn Spears 2 (+32)
Darby Allin 0 (-)
Joey Janela -47 (-)
AEW Women:
AEW Women's Champion Riho 60 (-)
Britt Baker 17 (-)
Jamie Hayter -16 (-)
Nyla Rose -30 (-)
Leva Bates -33 (-)
AEW Tag Team:
The Lucha Bros 47 (-)
SCU (Kazarian/Sky) 34 (-)
Private Party 18 (+17)
Ortiz & Santana 16 (-)
The Young Bucks 14 (-)
The Dark Order -1 (-17)
NJPW Men: 
IWGP Champion Kazuchika Okada 314 (-)
Kota Ibushi 207 (-)
IWGP Champion Jay White 198 (+11)
Tetsuya Naito 153 (+10)
IWGP Jr Champion Will Ospreay 149 (+10)
Hiroshi Tanahashi 141 (-)
British Heavyweight Champion Zack Sabre Jr 116 (-)
IWGP Jr Tag Champion El Phantasmo 93 (-)
Hirooki Goto 70 (-11)
IWGP Jr Tag Team Champion Taiji Ishimori 64 (-)
NJPW Tag Team: 
IWGP Tag Team Champions Guerrillas of Destiny 301 (-)
EVIL & SANADA 240 (-)
El Desperado & Yoshinabu Desperado 193 (-3)
IWGP Jr Tag Team Champions ELP/Ishimori 116 (+12)
Toru Yano & Tomohiro Ishii 93 (-)
Roppongi 3K 89 (+41)
Cook's Top 5: Royal Rumble Diesel Pushes
The Royal Rumble is right around the corner, and someone's Diesel Push might be on the way! Steve Cook looks back at the Top 5, including Diesel himself!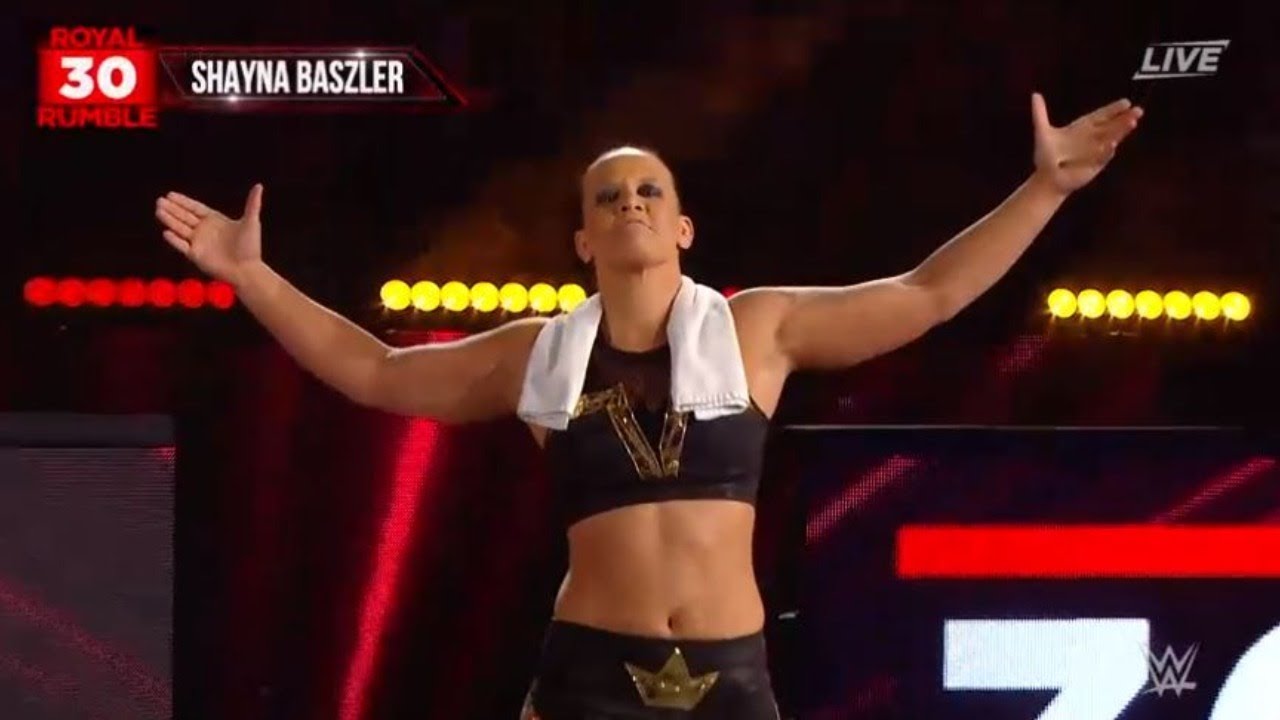 The Royal Rumble is right around the corner, and someone's Diesel Push might be on the way! Steve Cook looks back at the Top 5 such pushes, including the man himself, Diesel!
You guys might have heard about this. The Royal Rumble is coming up on January 31! Thirty men & thirty women will compete in battle royals to determine who will get a title shot at WrestleMania. The winners will certainly receive a boost in attention and esteem, but there are other ways to stand out in a Rumble match.
One way: Eliminate a bunch of people!
It's known by us geeks as the Diesel push. One individual, typically a large one, runs over the competition in a short amount of time and helps get rid of some of the deadwood in the ring. An important part of any Royal Rumble.
Here are the top 5 recipients of the Diesel Push! (There are six listed)
5. Great Khali (2007)
Khali always got things done in short order. This is why it doesn't surprise me that 7 eliminations in 3:45 is the craziest stat in Royal Rumble history. The man knew what his job was, and he didn't waste any time. He was also self-aware enough to know that his stamina wasn't the best, he had a good number at 28, so if he threw everybody out as quickly as possible, he had a pretty good chance.
The downfall in Khali's strategy? Undertaker was number 30. Tough break, kid. It probably looked really good to Khali when Miz pre-teaming with John Morrison came out at 29, and hopefully 30 would be somebody in that same category, but nah, it was Undertaker.
4. CM Punk (2011)
We all know that CM Punk's push in WWE became bigger during 2011. We don't know if that was originally intended or not, but things seemed to be picking up for him at the Rumble. At the time, Punk had taken control of The Nexus from Wade Barrett, so he had plenty of backup to support him during matches like thus one. Which he needed, since he drew #1. Fortunately, many of his Nexus minions also drew low numbers, so he was able to last thirty-five minutes and eliminate seven people.
The difference between this & most Diesel pushes: Punk was already a bit of a star at this point. He became a bigger one later in the year. The Rumble probably didn't have much to do with it, but it didn't hurt either.
3. Shayna Baszler & Bianca Belair (2020)
The 2020 Women's Royal Rumble saw a pair of dominant women. Shayna Baszler was rewarded a little earlier. She got a Raw Women's Championship match against Becky Lynch at WrestleMania. The less said other than that sentence, the better.
Bianca Belair eliminated the same number of women that Baszler did, which was eight if you're scoring at home, or even if you're alone. It took some time, but as I write this here & now, Belair is finally getting to show her skills on main roster TV. Completely outclassed Bayley on an obstacle course, proving to be a superior athlete. Doesn't always translate to pro wrestling, but I won't deny Bianca's athletic ability.
Two Diesel pushes in one match is a bit much, but I see what they were going for here.
2. Roman Reigns (2014)
The Shield had been picking up momentum throughout 2013, and it seemed like they were on the verge of big things. Maybe a face turn, maybe the group splitting up, probably both because that's usually what happens when members of a group start getting over. The 2014 Royal Rumble provided a good opportunity to make the Shield members into stars on their own. Seth Rollins entered second & lasted over forty-eight minutes. Dean Ambrose had a solid showing at over thirty-three minutes.
However, it was the Big Dog that stood out from the pack. Roman Reigns entered fifteenth and was the last person eliminated by the winner, Batista. Prior to that, he set a Royal Rumble record, eliminating twelve people. Including Rollins & Ambrose! The record lasted until the Greatest Royal Rumble match, where Braun Strowman eliminated thirteen people. There were fifty people in that match though, so it wasn't quite as dominant.
Reigns' performance was somewhat overshadowed by the lack of Daniel Bryan and the match ending up being CM Punk's last, but it was still an important part of his push to the main event.
1. Diesel (1994)
It's a tough call between the original recipient of the Diesel Push and the Big Dog. Why do we go with Diesel? For me, it's where both men started from. Reigns was already seen as a viable future star in the eyes of many fans. We tend to forget it now since the fans turned on Reigns once he got the push, but the man got over pretty well with the smart fans as a Shield member, even with the other two members having more indy cred. You could tell Roman was going places.
Diesel? Well, he was tall and had good hair. He was barely even a wrestler though! Diesel came into the WWF as Shawn Michaels' bodyguard, and spent most of his time prior to the 1994 Rumble backing up the Boy Toy. To be honest, most of us that had seen Diesel's run in WCW as Vinnie Vegas were happier to see him in the bodyguard role than as a wrestler. He wasn't seen as a future main eventer or world champion or anything like that, until the Rumble match.
After the Diesel push, Kevin Nash was ready to shine.
Rob: Has Pro Wrestling Become Too Soft?
The Undertaker took the online wrestling community by storm with his comments on the current product, and Rob offers some perspective!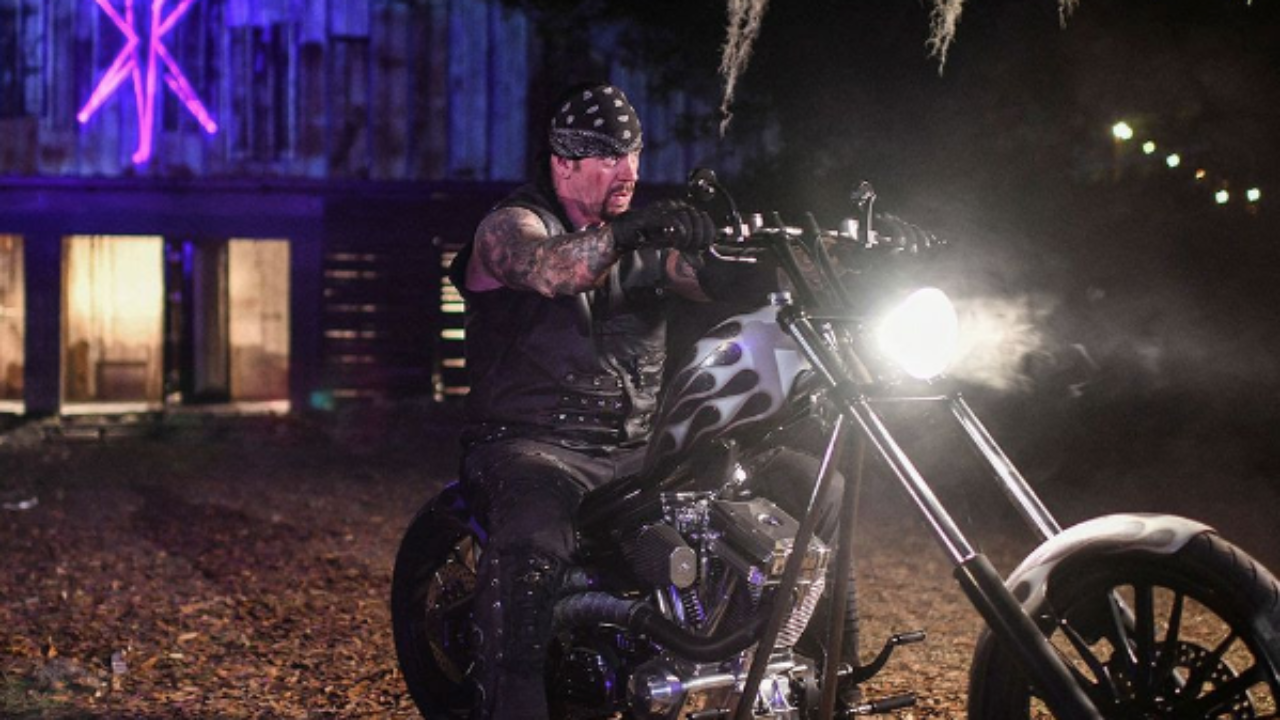 The Undertaker took the online wrestling community by storm with his comments on the current product, and Rob offers some perspective!
So……the Undertaker had some things to say about how the kids today just aren't doing it the way they did back in his day, and that it's hurting the product.  In short he said it was harder to watch now because it was soft, and the guys weren't real enough men – they spend too much time trying to look good and do things like play video games instead of packing heat.  Uhh………yeah………ok, Mr Callaway.
Now look, we can talk about the ring work – I for one think that there are way too many matches that look more like a gymnastics floor routine than what's supposed to be a fight, from the indies all the way up to the WWE.  If he wants to stick to that than I think he's worth listening to.  But that's not what he focused on.  No, he spoke about how guys used to carry guns and knives in their bags, and that guys 'handled stuff' back in the day, and weren't so occupied with grooming or playing video games with each other.  And that the changed behavior over the last few years has made the overall wrestling product harder to enjoy.  Help me out here but I don't see how playing video games with each other and paying more attention to how you look, smell, etc makes for a worse wrestling product.  The ring action, sure.  The promos, which I didn't see mentioned in the quotes I saw, sure.  Whether or not you do your hair…..really?  Does he not remember the many male wrestlers of days gone by who were sold to women fans as good looking men they'd want to go home with?  The Von Erich boys, the Rock on Roll Express, Ravishing Rick Rude, the Fantastics, Magnum TA?  Does he not remember commentary damn near yelling out loud 'HEY LADIES, AREN"T THESE DUDES HOT?' when those guys and many others were in the ring?  Does he not remember guys like 'Gorgeous' Jimmy Garvin, who was a proverbial man's man but also had his valet (his real life wife Precious) spraying his hair while he was cutting promos?
But I got another question:
What kind of locker room does he think should exist? 
One where guys are dropping dead before the age of 50 or are concussed into oblivion?  Or one where they can work longer and not look pathetic if they so chose, or move on early if they want?
One where guys like Darren Young and Jake Atlas have to stay in the closet or where they can be out and accepted, where a guy like Randy Orton with his own checkered history will come up to them and say 'if anyone gives you any crap, let me know?'
One where guys mostly keep each other out of trouble by doing things like……playing video games together or one where they're out closing down the bar every night, getting into it with the police, etc.?
One where the men engage in all kinds of trifling behavior towards the women on the roster or one where they get along well enough for there to be genuine friendships where people look out for each other and even form some lasting romantic relationships?
And lastly in regards to guys carrying knives and guns instead of video games, do you want a locker room where guys work things out in a more civilized manner or one like where Bruiser Brody was stabbed to death?
Now he's not the only one who says this kind of stuff.  A lot of guys from his generation have offered similar sentiments and there are a lot of podcasters who pine for the days when things felt more real and what not.  Well if we're gonna keep it 100 a lot of those gave off more gravitas and sounded more real because they were legit living hard, messed up lives.  Drug problems.  Alcoholism.  Multiple marriages and divorces.  Bad relationships with their children.  Broken homes and childhoods that they were still traumatized over.  Failed careers in other professions.  I don't know about you but I think it's a plus that more of the guys seem to be living and working in such a way that they're able to avoid those things.  I'll take hearing Kofi and Xavier talk about their kids on the New Day Pod than a bunch of stories about how they were out boozing and cheating on their spouses in between shows.  The latter can be romanticized by guys who tell good stories and all, but the reality is a lot more grim (for good reference take a look at the ESPN documentary on Ric Flair).
And this goes beyond pro wrestling.  A lot of those old guys in our lives who say the same kind of things have suffered the same fates as their counterparts in the wrestling business.  It's not healthy, full stop.  Just because you can't relate with the guys who aren't living and playing like you did 10, 20 years ago doesn't mean that they're doing it wrong.  As for the guys being 'too pretty' now…..it's a lot easier to get opportunities to do things outside of wrestling if you look good, are well groomed, etc.  Acting gigs, TV gigs, magazine covers….you think Xavier Woods would have gotten a hosting job on the relaunched G4 network if he looked and groomed himself like Abdullah the Butcher?  Do you honestly think New Day would be more popular if they looked and acted more like what you consider to be real men?  I don't see it.  And in an entertainment industry where women have to look damn near perfect just to get an interview I don't think that men choosing to look as good as they possibly can is a negative.  And let's not pretend that any of New Day can't put their ring work alongside any guys from any era.  The video games, the gear colors and everything else don't mean a damn thing as far as their abilities go.
Look man, time stops for no one.  Things change, and in this case I think they've changed for the better.  That he can't see a trail several miles long of broken families, broken bodies, and premature death behind the 'right way' that he speaks of is kinda sad.