Mitchell's WWE Backstage Report! (11/19/19)
CM PUNK! CM PUNK!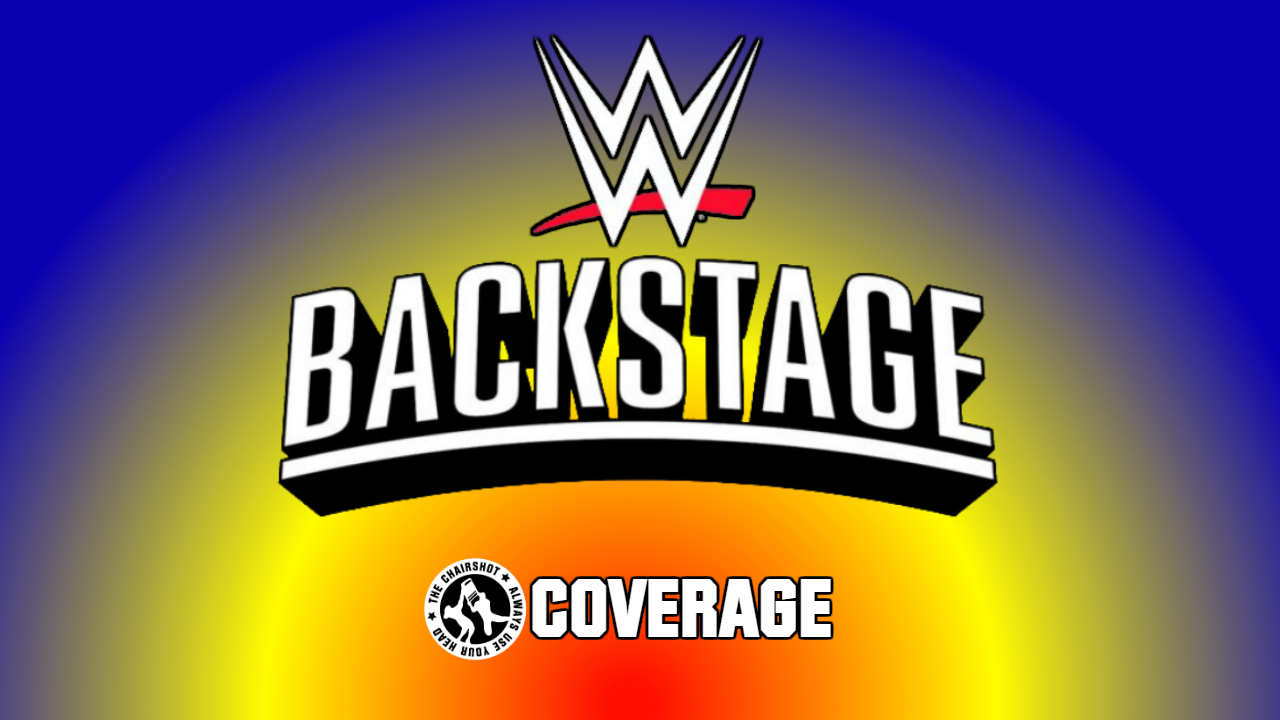 Look in my eyes~ What do you see~?
He's baaack~! Once Best in the World, CM PUNK, is part of WWE Backstage! Renee Young will sit down with her newest co-host to get some answers!
Renee Young runs down the schedule!
This is "one hell of a show!" Perhaps the most polarizing WCW Heavyweight Champion, David Arquette, goes to Promo School tonight! Survivor Series hype is at an all time high and the panel will tell us what should happen Sunday. And of course, CM Punk is the biggest part of the show! The zeros have been added to that check, it's in his account, and now Punk will tell us everything about his return! Get ready to go Backstage!
Ember Moon joins the panel!
The War Goddess joins Renee, Booker T and Paige, because sadly, she has a torn Achilles… She is out for an unknown amount of time as far as the ring, but she'll be here to talk wrestling in the mean time! But that means Ember can talk about the triple threat brand rivalry that's heating up!
Just the highlights!
Shorty G and Mustafa Ali keep their Survivor Series spots while the takeover and invasion continues! The Undisputed Era hits hard on SmackDown, as does the NXT Women's Division. Daniel Bryan and Bray Wyatt say "YES! YES!" to a Universal Championship match! SmackDown finally took a shot at Raw while Becky Lynch took a shot and knocked a security guard OUT. Triple H says "they" don't care about Kevin Owens, but Kevin didn't care to join up NXT. And in the end, all three brands brawled it out to end Raw, with HHH saying "the door's wide open" this Wednesday!
But the biggest takeaways?
Booker says it was Kevin Owens getting himself on track. The Prizefighter is one to watch, no matter what he's doing, and is top five in the WWE already. Ember says it was "NXT! NXT!" She still loves her original brand, and knows they've still got a lot left to do with two hours tomorrow night and WarGames even before Survivor Series. She wants to see if NXT can do three things in a row. Booker doesn't like cage matches. Paige says Samoa Joe was big on commentary for Raw. That Backstage elbow rub! Joe shines no matter what he does, so hearing him on commentary is wonderful. Paige says Backstage should take full credit for that.
But what are NXT's chances at Survivor Series?
Paige joins Ember in saying this is a big deal right now. Raw and SmackDown are the big leagues but NXT is going to show they're on par, if not better. Ember says there were even higher stakes, but this is the first time out for a triple threat Survivor Series. All the winners of the 15-superstar matches should be given a scramble for the Royal Rumble's 30th spot, or even just a title match. Booker brings up the brass ring. For one of those teams to have a chance would be great. But the point is, the panel is all in on it!
Backstage shares backstage footage of CM Punk's arrival!
CM Punk didn't think he was going to break the internet. He was going to break the world! And when his music hit, that's exactly what he did! No one could keep their cool! YouTube's WrestleTalk, Jayjay Bulldog, Wrestling Daze, and even Booker T on his Reality of Wrestling, "the internet pretty much blew up." The rebellious Voice of the Voiceless certainly does have everyone's attention now!
Renee Young introduces CM Punk!
It's clobberin' time~! But also interview time. CM Punk sits with Renee and first thing's first, what brought CM Punk back? How long does he have? The show is an hour so he could use the rest of it. CM Punk feels what brought him back was that this job sprang up and was offered to him. He thought about it, didn't refuse it outright, so he gave it a try. It just snowballed into this. So after six years, the time is right? "Wrestling and what I'm doing now are two completely different things." Punk confirms he has not worked with or talked with or even engaged with anyone directly from WWE. He is with Fox and that is the reality of it. Now he gets to criticize the product, that's what he's always done, and that's what made him popular. There is no filter, that's how it's always been, and now he can do this to find his way in the business again.
"There's a lot of stuff that's broken," and what it all needs is someone without the burden of punishment so that he can tell it like it is. Voice of the Voiceless is a bit corny but it's what it is. No one from WWE can suspend or fire him, jobbed out, be sent out yet told he's not needed, none of that! "If it's good, great. I'll probably pat you on the back. If it's bad, you'll probably be mad at me." Renee likes that, and knows that's what fans want from him! We all have him back, and that's what matters.
But to run through what happened last week, the timeline of getting to that debut, what was that like? CM Punk hated it when "the office" would "work the boys." Those moments where someone showed up and no one else was told, such as when The Nexus got the jump on CM Punk and Luke Gallows. But then, as Backstage backstage footage shows us, CM Punk had to be very sneaky about walking into FS1 studios. Even he isn't sure what he was doing skulking around like that. But then the moment came, he got nervous, but he knew that was the right thing to do. The butterflies in his stomach meant he's not dead inside.
And again, more footage of Punk from that night, he admitted the nerves were compounded by the fans clambering for his return. Renee finally saw Punk looking nervous. But everyone gets nervous, even the masters. And Punk doesn't want to sound arrogant but he felt he mastered a lot of what pro-wrestling is, was at the top of the game, but getting nervous now is a good sign. So far so good for just the first half of the show.
But how many people knew CM Punk would be here?
His inner circle is very small. He realized pretty quick that those work friends that were just because of work fell away quickly. Obviously AJ Lee, his wife, knew. And of course Renee was told. So maybe a dozen people at most. Renee admits she was super excited for that moment, too. Punk does note that Paige's reaction was probably the best. Joe was playing it all cool, stifling the reaction pretty quick. But Renee and Paige were the best. And when the adrenaline went away, Punk still felt great. The relief of his entering, just not tripping over himself. He was tempted to Shock Master that, just because he could. But this feeling is because Punk can pick and choose what he does, and can avoid the jerks.
Did the phone blow up like crazy?
Not really. Good ol' JR did, but that's not that odd. He and Jim Ross still talk. The inner circle is small, so no he didn't have a bunch of calls to field.
The elephant in the room: Is CM Punk wrestling again?
Survivor Series is in his town, Chicago. Plus, Royal Rumble is only around the corner. Fans love the element of surprise, but CM Punk knows that no matter what he says, someone is going to be upset. Punk has said before, he's with Fox, hasn't contacted WWE. It is not an active pursuit or interest, but he's also 41 years old. Punk knows to never say never, but it is a bridge that will need to be built over a long time given certain hurdles. Renee can feel the internet moving already. "So you're telling me there's a chance?" Don't do that, Renee. But it's her job! Punk just knows fans will chant his name at shows again. Yeah, like that stopped with him leaving, wah wah.
But after six years, watching the product now, what does Punk think?
It's the same as when he left, in that wrestling could be so much more. But there is a reason everyone falls in love with pro-wrestling. Right now, stuff is still overproduced, micromanaged and the best characters, the ones fans genuinely love and support, are the ones that figure it out themselves and not the ones being told by the people in the back who've never really done a single thing, "never drew money, brother." There is still a lot wrong but plenty of bright spots.
And what bright spots does he mean?
Punk likes Women's Wrestling, just not this forced (R)Evolution. Let women wrestlers be women wrestlers and you'll see exactly why they're kickass talent that belong. Don't label everything with a hashtag. And perhaps selfishly, Punk likes NXT, he sees a lot of himself in that brand, being an indie guy and WWE developmental. Those characters are the "less tainted," the shiny new toys, and Punk can talk more about that the more he's part of this show. There's just a lot to talk about and not enough time in one night! Renee thanks Punk for this time, and assures him he'll be more involved later. He'll be cutting a promo as he teaches our special guest a lesson in Promo School!
It's time for Promo School!
David Arquette is back a la DDP, "BANG!" What is going through the mind of the new indie darling? He's pumped to be here! He's a huge wrestling fan, especially a CM Punk fan! The world's going crazy! The panel likes the energy. And Arquette is no stranger, but there are rules. The grade goes from F to A, obviously, but Arquette hopes they have low expectations. The panel gives advice: Punk knows Arquette is an accomplished actor and wrestler, Punk won't "taint" him with too much this or that, "you do you." Ember says keep that energy he came in with, and maybe use some references to his movies. Paige says that remember your target, and this week it's Booker T!
Booker has his WCW World Championship, referencing those days. Arquette throws off the jacket! Booker gets what that was, they'll talk later. Arquette starts, and is surprised Booker only has one belt. He should have five, right? But maybe that one should go to Arquette, since he was champion before him. He's been in all the Screams, and will make Booker scream, too. Or perhaps, his wife? But Book, the whole Arquette family is in the business. His sister won an Oscar, and she didn't have to carry David as much as Stevie Ray carried Book. What does the T stand for? "Totally should've given up after WCW!" Arquette does has to apologize for that one.
But with all this excitement, and CM Punk maybe possibly going back to wrestling, maybe fans will chant Arquette's name whenever they see something they don't like. Arquette may have had a terrible career, but it was better than Punk's MMA career! Again, Arquette feels he has to apologize. That takes guts, Arquette is happy to have him back, and that interview on Vanity Fair was "inspiring." We all love wrestling, and Booker T, while you're not supposed to say this in a promo, "but I love you." Well, not bad, it was rather pleasant.
The grades are in!
Renee says, D+! Ouch. But it was going to be a B, because Arquette went on too long. He didn't see the light to say stop. Punk might hurt Arquette more. He's vowing to be the hardest judge ever, F-! That weird apologizing did it. Just go with the insults, man. Good material but Arquette could've railroaded him. That was more battle rap than promo, but still commit. Arquette does admit, being a smaller guy, he was inspired by Punk, and Daniel Bryan, and Hornswoggle. Ember's giving Arquette a C-. No movie references, a bit rambling, but good enough digs. Paige is being nice, surprisingly, a full C! She does love Arquette's acting, but the promo was a bit random. But now, Booker T gets to give it all back!
Arquette is already stinging before Booker starts. Booker says Arquette rolling up here like it's 1980, like he's the Jackson 5. Arquette is now Tito! Tito never got the girl, like Arquette. Ready to Rumble? Scream? Eight Legged Freaks? All good, but 20 years later and he's done nothing but straight to DVD! April 26, 2000, Arquette was in WCW, challenging for the title against DDP! How did that go? Arquette became the champ, walked backstage and walked into Booker T. How many times did Booker win the title? Not once. They stare down, Booker wants to whoop some ass, but he held back. Arquette holds up the title next night and says the others deserve the title. That was Arquette's true character. Booker has to give it back, he loves Arquette, too. It was thanks to Arquette that Booker found the fire to become even a one-time world champ.
Renee thinks they got soft. What is happening to Promo School? But Booker continues to give props. The love fest ends as we have to go to break, but there's still a lot left to do!
Deontay Wilder, in the WWE?
After seeing what rival, Tyson Fury, did, Wilder was on Inside PBC Boxing to say that he could see himself doing a flying elbow drop. Wilder has the character and charisma for that environment, he wouldn't turn down an offer. But until then, will Wilder win against Ortiz in their world heavyweight championship rematch?
Time to Pay It Off!
It is time to hear CM Punk's thoughts on everything WWE is setting up for this week on Survivor Series Weekend!
King Corbin's dog jokes, yay or nay?
Punk thinks the less said, the better. It makes Punk reconsider doing this show. Oof. Did anyone really like what Baron Corbin was saying and doing towards Roman Reigns? Corbin is a newer guy to Punk, so this was not a good first impression. Paige's opinion is that it's thumbs down.
Who should shine the brightest at Survivor Series?
Booker heard Corbin calling Mustafa Ali a weak link for Team SmackDown, but Booker likes Ali. Ali has so much talent in and out of the ring and will surely shine in that elimination match. And for the Women's Champions, Paige goes with Bad Bad Bayley. Paige is Team SmackDown, for one, but also, how much more powerful can Shayna Baszler and Becky Lynch get? They're both so strong, Bayley going bad needs the rub. And in another David VS Goliath, Mysterio VS Lesnar is now NO HOLDS BARRED! Punks is sure fans will be happy here. "When pro-wrestling is great, it's great." This is going to be great. A motivated Lesnar is amazing, Mysterio is always great, and we could get a story that only the medium of pro-wrestling can give us. The Chicago crowd will elevate that, this is a diamond in the rough for the world title.
The Universal Championship is feeling blue!
Bray Wyatt changed the title's color, and invited Daniel Bryan to "come play." Bryan isn't up for playing with puppets, but he'll fight for the title. Are we getting that match? "YES! YES!" But how will it go? Booker says the best pure Heel is Baron Corbin, but Bray is doing great to be a great foil to Daniel Bryan. Those two can go all night long, Booker knows they'll rise to the occasion. Punk isn't so sure about the blue belt, though. Paige can't believe he's stirring the pot. Quick shout out from Living Colour to Punk, given their song is his song.
This Date in History!
Seven years ago was when CM Punk hit a full year of being WWE Champion on the way to his historic 434 day reign. That is still the sixth longest in the history of the WWE. That is just one reason why the wrestling world exploding having him back. Fans couldn't believe it, and even WWE superstars had to tweet their excitement. Dream matches galore, because the world of wrestling NEEDS him!
Specifically among the superstars was of course, the newest self-professed Best in the World, Seth Rollins with a simple, "FIGHT ME CM PUNK." And when CM Punk talked about getting caught up on what he missed, Rollins dared Punk to have that match and get caught right up in a hurry.
What does Punk feel Rollins needs?
Punk wants to keep his journalistic integrity. This isn't about shooting angles or working the crowd. But Punk will say what Rollins needs to do is: stop tweeting; realize that sometimes, it's better to be viewed as a fool than open your mouth and remove all doubt. But then looking at what "those Shield guys" have done in the 5 years without Punk, they've all done great things. Yeah, which one is Renee's favorite? She goes with the safe answer of all three.
But specifically, the rises to the top of the WWE. Roman's rise versus Rollins', how does Punk see each of them? It is a tough job, "over-saturation" is a key phrase. Being in that spotlight, it is hard to stay fresh for the fans. Both are top guys, which wears on them and fans.
CM Punk and the Mrs. know what that is like to be on top while together. How does Punk feel that is for Rollins and Becky? That is super hard, but being on the road together does help. Any constructive criticism? Delete Twitter for a bit.
Time for Social Media SmackDown!
Well first some social media love, fans continue to be happy to have him back. But others just… aren't. And wait a minute, Tom Arnold?! "I <3 CM Punk, too. He weights like a buck-fifty now. I could probably take him. Night blindness and all." Where is this coming from? Tom Arnold who married Rosanne? What seventh level of hell did Punk end up in that Tom Arnold is mocking him? Rollins tweeting doesn't compare to this! Punk didn't want this! Arnold should've asked for this, either! If Punk wanted crap from him, he'd scrape Tom Arnold's tongue! Tom Arnold has a tattoo of Rosanne on his chest that he then covered up with a tattoo of Stephen King! And that is from the man with ramen for a tattoo! Arnold loses the Stupidest Tattoo Contest, just like losing a promo contest!
Weighing in at 150, 200, it doesn't matter, Tom Arnold would lose to Punk bowling. Take that LA Dodgers hat and get out before Punk throws him out! Go start your relevancy somewhere else, Seth! Er, Tom! DOUBLE BURN~! Booker likes to think throwing in Seth is about getting in the ring. No, just a Freudian Slip. And the swear jar begins. No, the contract says Punk can do what he wants and that includes light profanity! But that's the end of that, get ready for more Punk Backstage!
---
My Thoughts:
A real fun episode right here! Punk getting to go after booking decisions, share his side of everything, talking smack back to Tom Arnold, and as is always true in pro-wrestling, never saying never. I appreciate everything Punk had to say about everything he talked about, and if nothing else, someone is going to come out and say it on FS1 that things like Corbin's dog mascot and I would hope the Lana-Lashley-Rusev Love Triangle are just awful. Arquette was pretty solid, too, and the panel is right, if he just went all in on his insults, it would've been legit. If Backstage was floundering in the ratings, I would think this episode just salvaged it all.
Mitchell's Talking Smack Report! (1/16/21)
Kevin Owens is back!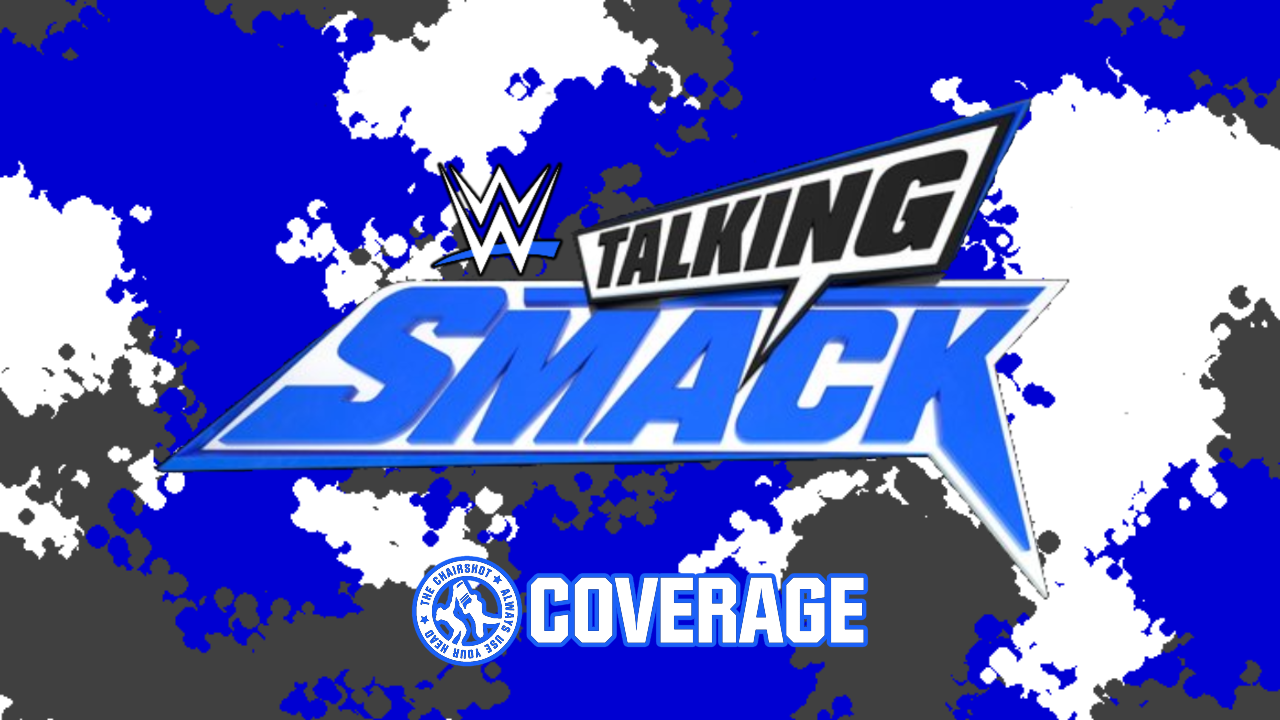 The Prizefight is ready to #StunTheWorld!
After the bait 'n' switch on Friday night, Kevin Owens is back not only to talk smack, but to speak on becoming Roman Reigns' challenger once again!
Kayla Braxton welcomes us back to the show!
We're just two weeks away from the first PPV of 2021, the Royal Rumble! We have more entries making themselves known, such as Jey Uso! What does Paul Heyman think about that? Heyman just smiles. Kayla says Jey plans on winning the Rumble and going to WrestleMania to face the WWE World Champion! Has this been the plan all along? Heyman says Kayla's enthusiasm is contagious. Well, okay… Heyman isn't being himself but she knows he loves ranting. She wants to hear his rant on the "questionable injury" Adam Pearce cited as to why he has to back out of the title match. And then the man we thought was done came out, it was KEVIN OWENS! Kevin has another shot at Roman Reigns and the Universal Championship!
Heyman tries to start up a rant, but he says anything he has to say, he will say to Kevin's face. They've advertised a "debate" on this show, so let's get to that. Kayla knows what he means by that. It is the two men who will once again face off for the WWE Intercontinental Championship next Friday, Big E and Apollo Crews!
Big E and Apollo Crews join Talking Smack!
Big E points out that his music gets played, not Apollo's. Kayla wants to say congratulations on SmackDown over former Intercontinental Champion, Sami Zayn. But she will say what she is sure everyone was feeling on SmackDown. Watching these two, who have been friendly, it was so hard to watch them at each other like that. She doesn't like it. Is this awkward sitting next to each other right now? Big E says it's fine. They're here for competition. Big E will say he's known of Apollo doing extra work in 2011, then later on. Big E had never seen anything like Apollo, with his strength, build and athleticism that Apollo has proven over and over.
But Big E has not worked over 8 years to get this singles run for Apollo to just slide in here, fun 'n' games. Big E is here to make money and win titles. Big E likes Apollo, but this is not Apollo's time. Apollo is deserving of the opportunity, but if he thinks he'll just come and beat Big E when 2021 is his year, no. All that friendship is still here as Big E beats him up. But what happened last week? Doesn't Big E think that was closer than it should've been? Did Apollo win? This isn't horseshoes. Apollo says he respects Big E, and even looks up to him. Apollo admires everything Big E has done. But Apollo is coming for the title because he has to have it. He needs it!
Well maybe get it from someone else, but this isn't the time. Apollo will stand there and shake Big E's hand as he tells him he told Big E so. Big E says Apollo is great but he's not Big E. Not to be rude, but Apollo can't do what Big E can do. Big E is Big E, Apollo is Apollo. They shake hands and Heyman is disappointed. What, he wanted them to brawl here? YES! Kayla says Heyman plays side but Heyman says he plays the side of the winner. All this respect and admiration means squat when they get in the ring. They don't really like each other that much, that's just the sportsmanship talking.
Heyman puts it this way: New Day was on top for YEARS, and deservedly so. All that merchandising. But did Big E ever turn to his "buddy" here, and tell him, "Let me get you in on this." Apollo's kids' college funds would've been taken care of just like that. But no, Big E wanted it all to himself. And when or if Apollo wins that title, do you really think Apollo will just hand Big E the belt and say, "I want your children to see you as a champion." They're both going to learn that sportsmanship is for LOSERS. The winners believe that hatred is a far better emotion in the ring than love and respect. Big E says that's a "lovely" speech, but nice try. But Apollo seems to think Heyman has a point. Apollo leaves and Big E has a lot to think about now. Kayla wishes both men good luck and Big E heads out.
Kayla turns to Heyman and wonders why he's been giving pep talks to both men. Heyman just tells the staff to pick up the mic that Big E rudely left behind. Apollo is fine because the emotions are understandable, but Heyman apologizes for what Big E did. Kayla has no idea how to handle this kind of Heyman. Heyman then points out how we can call this "Talking Smack" but Kayla doesn't encourage the smack talk. Why not just call this "Talking Nicely" then? Moving on, Kayla welcomes the new duo of second generation superstars in the Queen of Harts and the Daughter of Superfly!
Natalya and Tamina join Talking Smack!
Kayla loves Natty's outfit, it's very race car driver. But congratulations on the win over Liv Morgan of the Riott Squad. Natty is the #BOAT, and that victory felt great. Natty's career has torn her between the girl next door and the killer wrestler inside, and SmackDown gave her that chance to be the latter. She really wanted to break Liv's legs. Kayla brings up the surprise team up of Natty and Tamina, but it's working. What is it that brought them together? They're veterans in the division, locker room leaders, have been here for over a decade, but why do they feel this pairing is going to shake things up?
Natty says that Tamina will agree that their combined experience makes them very dangerous. Being from the greatest bloodlines, the Hart Dynasty has so many hall of famers, from grandfather Stu to her late, great father Jim the Anvil, to her uncle Bret and uncle Davey Boy the British Bulldog. Then there's Jimmy Snuka, another hall of famer. It's just natural this greatness comes together. Tamina can't even understand why Kayla would ask that. Natty says Kayla means well. Kayla asks about their time here in the WWE, how Tamina has yet to hold a title. Wow, straight to the point! If that's what makes someone up here, well…
Natty says Tamina has been held down and that is going to change. When Tamina aligns with the #BOAT, Best Of All Time, the perspective changes. Tamina is destined for greatness and Natty is proud to have someone like her watching her back! "She is a 6′ 1″ Samoan princess that will KICK YOUR ASS! Any more questions, Kayla?" Kayla knows there are six women so far who have declared for the Women's Rumble, not these two yet, but it is every woman for herself in that match. There is only one SmackDown Women's Championship, will that get in the way of this new partnership?
Natty says that is actually a good question. Tamina isn't so sure, but Natty says Kayla is unfocused. They're both going to be excited to be in the Rumble on the road to WrestleMania. But they're missing the fact that Natty and Tamina are the best of the best, no one is better, and their track records back that up. Natty is the BOAT, and she would not have someone in her corner that isn't great. Kayla apologizes for any disrespect they perceived and wishes them luck. Natty and Tamina think Heyman looks great. Natty says Kayla looks good and Tamina thinks not so much. Heyman says if Natty's the #BOAT, this team should be the #YACHT: You Are Crazy, Hot and Terrorizing! Let's get that on paper. Natty even gives Heyman a kiss on the cheek before she and Tamina leave.
Kayla has no good way to segue but we all know the guest that is left: The Prizefighter!
Kevin Owens joins Talking Smack!
Kevin sits right down by Heyman and says we don't need to play his music or applaud. Kayla is just happy to see him back. Kevin insists Heyman start. Heyman looks to Kayla and she waits on him. Heyman looks back to Kevin, prepares himself, and says, "You outsmarted us." Heyman has to hand it to Kevin and Pearce. After 30 plus years, not a lot of people have pulled over something on him. Heyman's pulled stuff over on others, but Kevin got a good one there. This is basically checkmate. Well played. So devious yet straightforward.
"Card subject to change" and finding suitable replacements are at the sole discretion of WWE management, Kevin hid in plain sight yet they didn't see it coming. "It's brilliant in its simplicity!" Heyman admires the hell out of that move, maybe even envies it. "But not comes the consequences. And the consequences are the Last Man Standing match at the Royal Rumble against Roman Reigns." Heyman is the Special Counsel, and in that role, when Roman plucked Heyman from obscurity, Heyman's contribution to Roman's greatness is civility on the surface, and the explosiveness of aggression when Roman gets in the ring and has the title that seats him at the head of the table.
Heyman cannot control Roman's rage. "There is no civility. He's going to explode." Now, "shooting from the hip," when Heyman was in charge of Raw, he got Kevin out of a lot of jams that he got himself in, but Heyman liked that about him. Heyman says another time, another place, another situation, Kevin would be a first-round draft pick Paul Heyman Guy. Kevin signed the contract to fight in the Last Man Standing match, and that must scare him because we know Roman will hurt him, "beat you fugly," and put Kevin in an ambulance after a match that ends because Kevin cannot stand after the beating received "from a Samoan who is not that manage generations removed from savage."
Heyman predicts that Kevin will say to himself in that ambulance, "Well, I know I'm not in Heaven, because God doesn't love me. Not after the sins that I besmirched upon the Tribal Chief. This must be Hell." Kevin is going to Hell. And then Kevin will think that Hell looks like Florida. Kevin chuckles as Heyman continues. Heyman is trying to find the silver lining in this. Heyman wants Kevin to be on SmackDown, SmackDown needs his star power, but then Kevin stood up to Roman. And everyone will talk about that for a long time to come. "You made it. You're a hero. But that heroism comes with a price, Kevin." And that will be paid at the Rumble as Roman makes sure Kevin will not stand up again.
Kevin laughs a bit more, and that confuses Heyman. Kevin says the "card subject to change" thing always pissed him off. Does Heyman know how badly Kevin wanted to see Razor Ramon VS Jeff Jarrett? But nope, card subject to change, Goldust VS Henry Godwinn! It was a great match but it wasn't Ramon VS Jarrett! But then over 20 years later, "card subject to change" helps Kevin, that's poetic justice. And Kevin heard what Heyman said and he wouldn't disrespect Heyman by ignoring him. But the only Hell is listening to the (BEEP) Heyman spews!
Heyman saved Kevin from jams on Raw? Kevin doesn't remember it that way. Kevin was saving Heyman from jams when the show wasn't going how they wanted, and how it wasn't compelling, and someone needed to make some magic. Who did Heyman run to and beg? KEVIN. And how many times did Kevin let Heyman down? NEVER! Kevin's been a Paul Heyman Guy since 1998 after discovering ECW. Just because they never worked in those "parameters," Heyman has helped Kevin more than he knows. And for that, Kevin will be grateful.
But all this stuff about what will happen at the Rumble and about Roman's anger, all of that is as sincere when Kevin would go to Heyman these last five years and ask to fight The Beast and Heyman would just go, "I'll talk to him about it." It never happened. Heyman didn't care, just like he doesn't really care here. But that's fine. Because at the Rumble, it IS Last Man Standing. Look to the ThunderDome screens. Kevin wants to show us but the cameras don't move. But that spot over there just a couple weeks ago, Kevin was thrown off. Roughly 13 feet up. Kevin wasn't here last week, not because he didn't get back up but because he did, and management wouldn't let him. Kevin listened that time because an extra night home is always nice.
But Kevin doesn't want to be a hero, he just wants to be Universal Champion. So here is what's going to happen. After the show, Heyman will leave this table, call Roman, because Roman surely got out here because Roman doesn't wait around. Kevin says that just as Heyman likes him, he likes Heyman, so he won't make Heyman a messenger. Kevin will deliver this message face to face next Friday on SmackDown. And now they're done. Kevin puts his mic down and gives Heyman a hard smack on the shoulder before leaving. Talking Smack ends with that, will Kevin be Universal Champion the next time he's on?
---
My Thoughts:
A very good Talking Smack! I find it interesting that Big E would say he's here for the money and titles but is still willing to have friendly competition. Those seem like contrary sentiments, but then Heyman gives another great promo to them, and Apollo is the one agreeing. I said for the SmackDown article that it'd work out for Apollo to go Heel, and this made it seem very likely that that's happening. Natty and Tamina had a good segment, though Natty did most of the talking for the two of them. Though what speaking Tamina did worked for her. I know we're heading for the Rumble, but I feel like Kayla should've suggested a shot at the Women's Tag Titles first, because they're trying to be a tag team. WWE main roster really doesn't know what they're doing with the Women's Tag Division, do they?
But the best segment, because of how it relates to the Roman Reigns story and has Kevin Owens, was the Kevin Owens segment. Heyman gave another great promo and Kevin had a great response. And honestly, it is a brilliant idea to use "card subject to change" in story, when normally it's a shoot disclaimer that someone can't make the trip. Kevin setting up a segment for next week, it's meant to sound like things might turn into a brawl, but I feel like they'll find a way to keep things from turning into that. Pearce is still a WWE official so maybe he uses his authority to thwart Roman's rage and influence.
Mitchell's Raw Talk Report! (1/11/21)
Raw Talk will be mighty!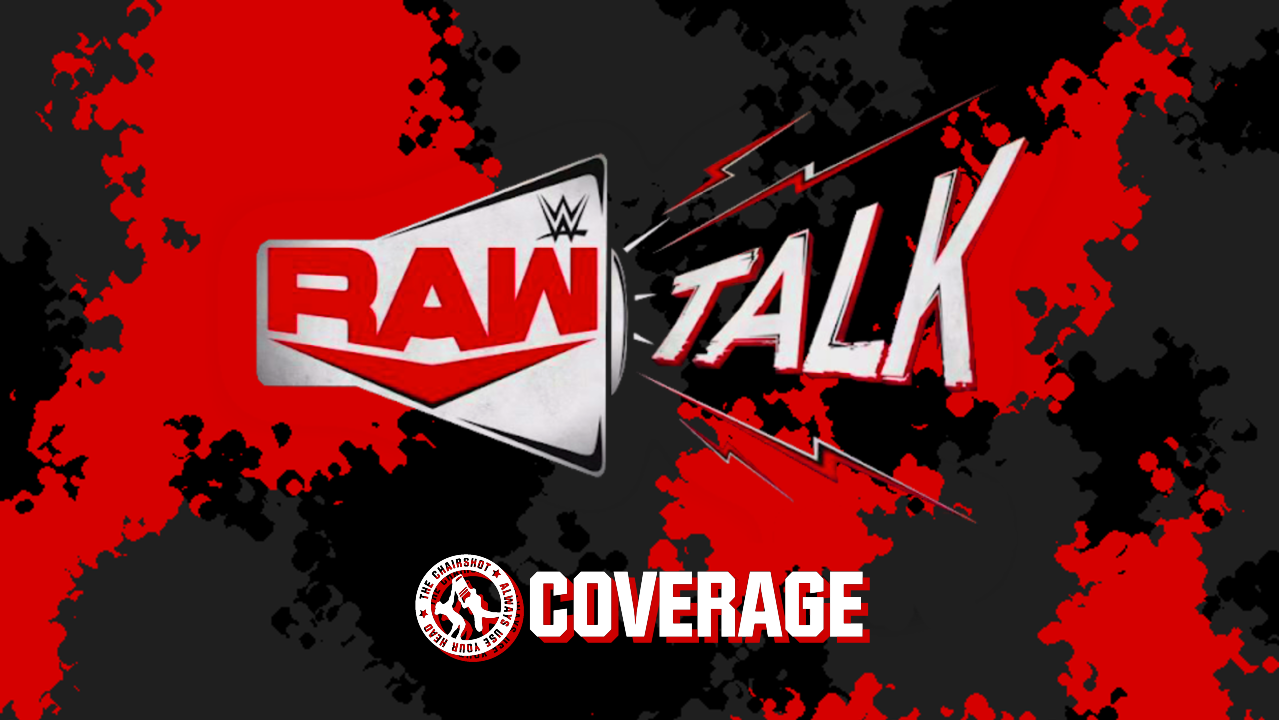 The All Mighty United States Champion is on Raw Talk!
Raw Talk (almost) always has the WWE 24/7 Champion, but now it has the WWE United States Champion! Bobby Lashley is here, along with MVP!
R-Truth and Sarah Schreiber welcome us back to the show!
Usually it's Charly Caruso and #CharTruth, but Sarah is substituting in with the "ever-entertaining, talented, FORTY-SIX time 24/7 Champion!" Sarah asks permission to pet the title and he allows it. But if they're not CharTruth, then they have to be something else. Truth Saram? Like serum but… not. But whatever their combo, they're hear to talk some truth. Truth says Charly is visiting her mom for Thanksgiving. Right… We're just a little past that, but anyway, on to tonight's Raw!
Firstly, did Truth expect the Legend Killer, Randy Orton, to fight a legend in The Game? And what else did we see? A FIREBALL was fired from Alexa Bliss! Truth watches back the footage, Orton was talking trash to HHH but then Alexa Bliss returns and shoots the fireball right at him. It seems when he didn't set her on fire, she decided to set him on fire! She's starting to creep Truth out. Sarah says it does make sense, though, when Alexa has lost it all. She lost the Firefly Fun House because of Orton, she lost The Fiend because of Orton, and has nothing left to lose. Truth agrees with that, but why the fireball? Why!? And it has all but blinded Orton right there. Is he okay? Do we hope he is or isn't? HHH just confronted Orton for being awful, but then this happens. This is getting hot quite literally.
But other major news from Raw was that the WWE World Champion, Drew McIntyre, has tested positive for COVID, is quarantining, but still accepted Goldberg's challenge for the title! That's going to be good! Truth is going with McIntyre, but he knows Goldberg is Goldberg. McIntyre is a fighter, though! A Scottish Warrior, sword and all! Excalibur or what? Um… Well, a thrilling and terrifying night overall, but we need to get to our first guest, the Lethal Lothario!
Angel Garza joins Raw Talk!
Garza has a question for Sarah first. "Why are you so lonely?" Is she lonely? She has Truth here. And hello, don't just blow past Truth! Garza tunes all that out and says he's brought something for Sarah: a rose. Well, she knows he's offered a rose to a lot of different ladies, and even once before to her. Yes, and she left him hanging. Also, Truth is putting gummy worms all over Garza as a reminder of the Bogeyman spooking him on Legend's Night. Sarah accepts the rose, and then asks Garza how he feels about having lost the WWE 24/7 Championship to Truth. Who? Garza only sees Sarah.
Truth keeps trying to get Garza to acknowledge the gummy worms, and Sarah asks if Garza isn't disheartened by the loss. Garza says he's only focused on Sarah. They can look at each other in the eyes and- Well, last week, Garza was trying to flirt with some of the legendary ladies, such as Torrie Wilson. Garza denies that but Truth points out how Garza also thought he had a chance at Card B and Ariana Grande, but then Bogeyman and Truth had the last laugh. Garza only acknowledges the gummy worms in offering them to Sarah, and she politely declines. Is he not discouraged at all after last week? Just a little. But when Garza sees Sarah, everything else is gone.
Well while Garza is romantic and sweet, cute even- Truth points out she's letting the flower droop. Garza throws the gummy worms away and Sarah is sensing tension between him and Truth. Are there any refs around? Truth says Garza is mad that he didn't get Cardi, he got the Bogey. Sarah asks if Garza was expecting the Bogeyman and Truth says nope, he was hoping for Cardi B! Garza gets mad at Truth and wants him to lose so he can be alone with Sarah. Whoa, did he forget what show it was? Maybe Garza should go. Well there was no chair over on the other side! Right, sorry.
Sarah wants to ask Garza about his expectations in 2021. Apparently he wants a woman but he can't get one, he's too much of a player! Garza says 2021 is HIS year. For…? You'll see. Truth says that's not likely. Now have more gummy worms. Sarah, stay away from him, he's a player! Moving on, someone else irresistible is the Irresistible Force!
Nia Jax joins Raw Talk!
Sarah asks how Nia is doing and Nia says she's doing well. Nia and Shayna had a good win but Nia seemed upset she didn't get the win herself. No, that's not it. It isn't? No, it isn't. Nia isn't sure what Sarah and Truth are getting at, but just because their hair is that high doesn't mean they can look down on Nia. Nia doesn't mind if it was her or Shayna who got the win, it was that they got the win. It was just a bit surprising. Sarah brings up the Royal Rumble is coming, and that is every superstar for themselves. Are they preparing for that as a team? Nia thinks Sarah has some horns under that hair, she is definitely starting something.
Truth says Sarah is asking legit questions and Nia agrees, it is every woman for themselves. Nia has a good history in the Rumble matches, and Truth should remember that. Remember what happened when she went after him? Truth says Nia apologized, but she doesn't remember that. She never apologizes. So she and Shayna are on the same team, same path, et cetera? They were so dominate- ARE dominate! The hair gel is getting to Sarah. Rumble season is everyone for themselves, tonight threw Nia off balance, but they're a team. They've come a long way from when they started as a team. Shayna did great last week all alone, even though she lost. But as a team, they won.
But this is the Royal Rumble! They're gonna be tight? Would Truth trust Nia at the Rumble? HELL NO. Well, Shayna and Nia were tag team champions, are they still after those belts? Wow, Sarah is coming out hot! Nia and Shayna always have eyes on the prize, but when it comes to the Rumble, when one of them wins, they're going to WrestleMania! And Truth, be careful, you might not make it to the Rumble. Truth says he'll be too worried about his baby. But would Nia and Shayna work together in the Rumble for a moment? We'll wait and see. Uh oh, that means they will fight. Friendship is DONE. Shut up, Truth!
Well, Mandy and Dana have been very resilient to the animosity. What did Nia think about Shayna's loss? It seemed like Shayna didn't care about winning, she just wanted to kill. If Shayna turns it on, she could take out most of the other women. Not all, but most. Shayna has that killer instinct, brought it tonight. She might've been down on the mat a little too long last week, but that's not the point. If she brings it, it's done. Sarah thanks Nia for her time, Nia insists she never apologized to Truth, even now, and Nia heads off. And lastly, the Hurt Business is here!
MVP and Bobby Lashley joins Raw Talk!
MVP says they've got this on lock and Truth agrees. It was a busy night tonight but tonight, the Hurt Business was winning. MVP says it is business as usual. MVP points out the spot on his suit, that is Matt Riddle's "DNA swatch," his blood. Riddle's people will get the dry cleaning bill. Send it to Batman because Matt's the Riddler. MVP doesn't care to understand what Truth is talking about. But the United States Champion isn't losing any time soon. Lashley could even add the 24/7 Championship if he wanted to. MVP references Truth's usual confusion by saying Lashley could use "Nelson from the Simpsons" on Truth to get it, too.
Speaking of that, Truth wants to talk with them. What Lashley did to Riddle, the Hurt Lock, that's the exit ramp. A full nelson submission victory and Lashley wins. Luckily the ref was paying attention this time. Yes, the last time it happened, the ref missed it. MVP says the ref messed up that time, and doesn't want anyone defending it. Just because he's a WWE referee, he's above reproach? Lashley speaks up to say that he beat up a real fighter. Riddle didn't win back then, and he didn't win against MVP tonight. Not really! MVP says Riddle can win a match but he still lost the fight. So congrats, bro, you won by DQ!
Was MVP shocked by that challenge? No, Riddle is an idiot! Nothing Riddle does surprises MVP. MVP says Riddle and Truth are the same, they're both "idiot savants." Truth takes that as a compliment. But Riddle has been a thorn in the side of the Hurt Business since coming to Raw, and clearly Hurt Business isn't investing in Riddle's ideas. Lashley says Riddle is more a roach. Hurt Business has big plans for 2021 so they're not wasting time with Riddle and the Bronuts and whatever other nonsense he comes up with. Truth says Lashley could probably chow down and put away a lot of Bronuts, though.
Lashley and MVP get up and get in Truth's face. Truth just wants an apology for Lashley putting him in the nelson like 100 times! One little apology won't hurt the Hurt Business! Just one. MVP says Lashley won't punch Truth in the mouth yet, and the show will end here. MVP wants Truth to apologize, and Truth apologizes. Sarah just has one more question. The Hurt Business has the United States and Raw Tag Team Championships, what does MVP have his eyes on? MVP says the US title IS their gold. Truth speaks up again and MVP gets mad!
MVP asks Truth what he just said and Sarah does her best to remain calm. Lashley pulls MVP away and they spare Truth. Truth says this is why they can't have Hurt Business back! Sarah does her best to smooth everything over, and thanks us for tuning in to this week's Raw Talk.
---
My Thoughts:
A fairly good episode of Raw Talk, and perhaps more than just McIntyre had to quarantine because of his positive test. Charly Caruso being the primary interviewer for Raw and therefore being frequently in close proximity, it'd make sense she would quarantine as a precaution. Sarah Schreiber did alright, though I would've thought Kayla got the nod to fill in since she hosts Talking Smack. But again, Sarah did alright, her part at the end could've been a bit more flustered but we can kayfabe that as her being more professional and able to handle a stressful situation.
Going into this, I thought Garza should've closed so he and Truth could end Raw Talk on a 24/7 Championship match. But starting it off with Garza was fine. Garza tuning out Truth until he just couldn't hold back his frustration was a good way of doing his segment, and this will definitely lead to another 24/7 Championship "match" at some point, which I think will be a bit of fun. Nia had a decent segment, mostly her trying to stir up trouble with Sarah, but her passive aggressive comments toward Shayna were a good detail. Hurt Business had a good segment because of how angry they got with Truth, as Charly has always been warning Truth about. I hope Charly gets to point that out to Truth when she returns.
And while MVP said Lashley having the US title was enough for him, I really do think MVP should become 24/7 Champion to get at Truth, but then also it's a great set-up where MVP has the other members as bodyguards so that he can hold onto the belt for a long time, and perhaps set a record in length of reign. That won't be so hard, as Rob Gronkowski was the longest reigning at a recognized 57 days, aka two months. So MVP could have Hurt Business protecting him for two or three months, set the record, then he loses on like the 60th night to Truth or another star that's their rival.