NXT Minus 6: It's Official, I'm Heartbroken.
Bradley Jay is here with your 6-point look at the WWE's black and gold express!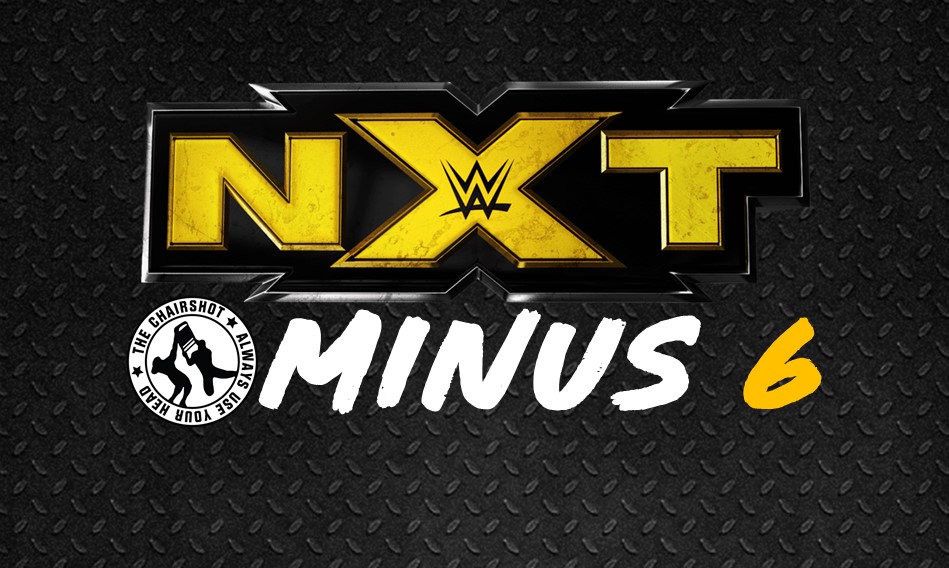 Bradley Jay is here with your 6-point look at the WWE's black and gold express!
It's the first time in 3 years I can say I'm not looking forward to a Takeover match. This makes me sad.
6. I have a bone to pick with ring announcer Alicia Taylor. When you say a match is scheduled for one fall, you pause to let the crowd say "ONE FALL." One second. That's it. 
5. I was crushed to hear we wouldn't get Johnny Gargano versus Finn Balor at War Games. However, Balor versus Matt Riddle is a fine consolation prize. It's like Drew Brees gets hurt and your backup quarterback is Lamar Jackson. 
4. WWE has been rightly criticized for treating the Cruiserweight Championship like an afterthought, but for one night they made it look like the most important title in the world. From Angel Garza taking his pants off in front of Lio Rush's wife to that wonky finish, I loved it all. Yes, I did like the finish because I want more of these two. That match was too good to be an RVD (a one shot deal). 4.6 stars.
3. It breaks my heart to say this. The best the women's War Games match can be is "not a complete disaster." Kay Lee Ray versus Toni Storm at NXT UK Takeover Cardiff is the worst match of 2019 in all of NXT. I have no idea why they threw her into this. Based on the crowd's deafening silence, nobody else knows either. I don't care if it was obvious; the right move was to turn Dakota Kai. Tegan Nox has not impressed me. There is nothing unifying the teams, no dominant story. The only saving grace is Mia Yim won't be in the match.    
2. Poor Io Shirai. First, Mia Yim misses throwing her onto a ladder. Ugly landing. Then she has to stall for 5 minutes while they stitch up Yim's face. Shirai looked like she was trying to climb a ladder with 2 broken legs and a backpack full of bowling balls. People are raving about Yim's performance. From what I saw, Shirai again proves that she is on the short list for best in the world. 
1. NXT is going to have a hard time topping this year's Breakout Star Tournament, aka the Dusty Rhodes Everyman Classic. Swerve Scott…Cameron Grimes…Angel Garza…Bronson Reed. These guys keep putting on rock solid matches week after week. And we still haven't had an appearance from Dexter Lumis. He's probably locked in the basement eating rats.