The Chairshot's Weekly Brainbuster: Matt's Power Rankings 11/29/19
Matt Davis crunches the numbers to see who had the biggest week in WWE!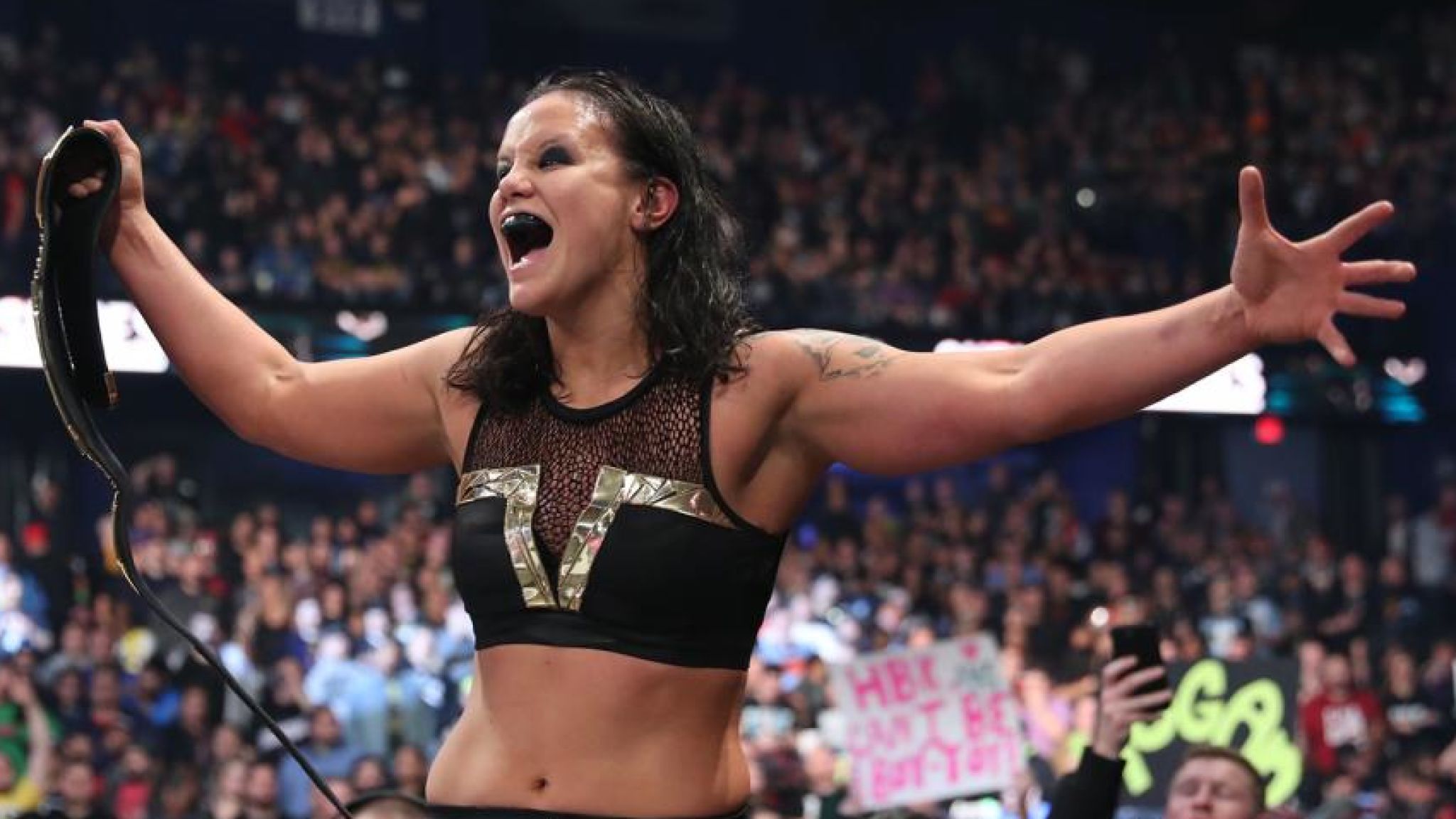 Matt Davis crunches the numbers to see who had the biggest week in WWE!
Welcome to the eighth edition of the Weekly Brainbuster Power Rankings! The fallout from War Games and Survivor Series has passed us. Who has survived?! We are discussing the week of 11/22-11/28! We will be comparing WWE (RAW and SDL), NXT (War Games)! Due to the timing of the holiday this week, I am unable to include this weeks AEW and NXT. Who had the biggest week in the WWE?
These rankings are very much based on momentum as well as strength of opponent, weighing out "power rankings" based on head to head results. Each week, I will discuss five difference makers in wrestling and, using science, prove why they had the best week in wrestling! Greg DeMarco and I will compare our lists, giving you all two different types of power rankings!
1) NXT Women's Champion Shayna Baszler +14 [282 Overall Score]
NXT Women's Champion Shayna Baszler d. Smackdown Women's Champion Bayley & RAW Women's Champion Becky Lynch, "WWE Survivor Series"
This is it. The moment I've been waiting for since early October. Shayna Baszler has officially become, statistically the most dominant NXT Women's Champion, officially passing Asuka's total days as champion, and scientifically, passing Asuka's highest Overall Score, peaking at 272 after Takeover: Chicago in 2016. Defeating Bayley and Becky i the main event of a Big 4 pay per view is arguably the biggest win of Baszler's career! There was no doubt that she was my #1 entry this week. Congratulations to the Queen of Spades!
2) NXT Champion Adam Cole +20 [136 Overall Score]
NXT Champion Adam Cole d. Pete Dunne, "WWE Survivor Series"
This in addition to the previous entry has been skewed by the fact I do not grade tag team matches that are six man or larger, there is little, if no, consistency in grading teams bigger than that, creating statistical noise. That being said, Adam Cole has rocketed up the total NXT Men's standings, moving into 3rd overall, trailing only NXT UK Champion WALTER and the man who pinned him in War Games, Tommaso Ciampa. Ciampa surely got himself a championship match in the future with that win, but it was Cole who had the bigger week, defending the NXT Championship in the match of the night against Pete Dunne. It was the first time the NXT Championship was defended on a WWE main roster PPV.
3) Rhea Ripley +15 [120 Overall Score]
Rhea Ripley d. Charlotte Flair & Sasha Banks, WWE Smackdown
Team Ripley d. Team Baszler, (War Games), "NXT War Games III"
Team NXT d. Team RAW & Team Smackdown (5v5v5 Elimination match), "WWE Survivor Series"
I originally had discussions with Greg on how to incorporate someone who technically did not accrue points except on Smackdown, yet managed to get the pinfall victory in both of her matches, she pinned the NXT Women's Champion, and was the sole survivor in a 15 Woman Elimination Tag, but because I do not rate these matches, she was excluded. She did pin Charlotte on Smackdown, arguably the greatest and most decorated women's champion in all of WWE history.
4) NXT North American Champion Roderick Strong +21 [24 Overall Score]
NXT North American Roderick Strong d. WWE IC Champion Shinsuke Nakamura & WWE US Champion AJ Styles, "WWE Survivor Series"
I had a hard time putting this here with so much other competition, but this was one of my favorite matches of the weekend, and gave everyone I know a good shock when he won the match. This is two excellent triple threats that Roderick Strong has now been a part of this year. Strong keeps wavering between wins and losses this year, but this was a statement win in a very good match for Roddy who made his main roster debut against two of the worlds best, and picked up the win.
5) WWE United States Champion Rey Mysterio +26 [44 Overall Score]
WWE Champion Brock Lesnar d. Rey Mysterio, "WWE Survivor Series"
Rey Mysterio d. Randy Orton, Ricochet, & Drew McIntyre, WWE RAW
Rey Mysterio d. US Champion AJ Styles, WWE RAW
After losing the WWE Championship match, Mysterio was rewarded with a United States Championship match and dethroned AJ Styles on RAW! Almost everyone on this list (with the exception of Ripley) was pinned or lost once this weekend, and Mysterio wasn't an exception either, losing to Brock Lesnar at Survivor Series. He gained 26 overall points with two wins and one loss. The title win catapulted him into this list, knocking AJ Styles off the list (18 Overall Score after a two loss weekend), and putting Rey into the Top 10!
Runners Up
6) RAW Tag Team Champions The Viking Warriors +13 [153 Overall Tag Score]
7) WWE Women's Tag Team Champion Asuka +11 [180 Overall Score]
No scoreboard updates this week due to the skewed statistics we have this week. Happy Thanksgiving everyone, I'll see you next week!