The Sunday Wrestling Conversation features talk of skipping Survivor Series, the next AEW Champion, and the AEW Women's division
This week, Doc's Sunday Wrestling Conversation guest, Sir Sam, joins to discuss their lack of interest in WWE's Survivor Series weekend and to analyze "a little bit of the" AEW product.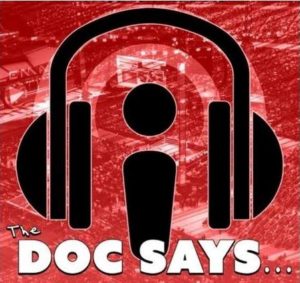 Not all lapsed WWE fans hate its product, ladies and gentlemen. In fact, Doc and Sam are actually rather saddened by feeling so out of sync with WWE that they both skipped NXT Takeover and will not be watching Survivor Series. They both want WWE, which features so many talents that they both greatly admire, to be great. Perhaps you can relate? For those who are comparably struggling to re-engage with WWE, the first several minutes of today's podcast should resonate.
Attention later shifts to All Elite Wrestling and the subtle things they are getting from Dynamite that Raw and Smackdown have failed to offer. Doc asks for Sam's take on how to improve the women's division without adding a big name to the roster (Doc's most popular suggestion). Then, they each offer their Top 3 most likely candidates to end Chris Jericho's thus far impressive run as AEW's Le Champion.
If you want to discuss AEW or WWE with Doc, follow and tweet @TheDocLOP !

---
Gou Oussema makes his Chairshot debut with a special look at NXT and Survivor Series. Does the black and gold express need a clean sweep?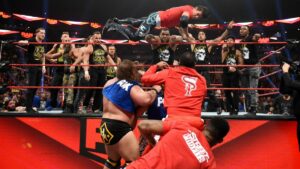 Click here to read Gou's article: http://thechairshot.com/2019/11/does-nxt-need-a-clean-sweep-at-survivor-series/