The Future of All Japan Pro Wrestling is Bright
All Japan seems to be pulling out of their dark period. Is there more than Kento Miyahara for the future?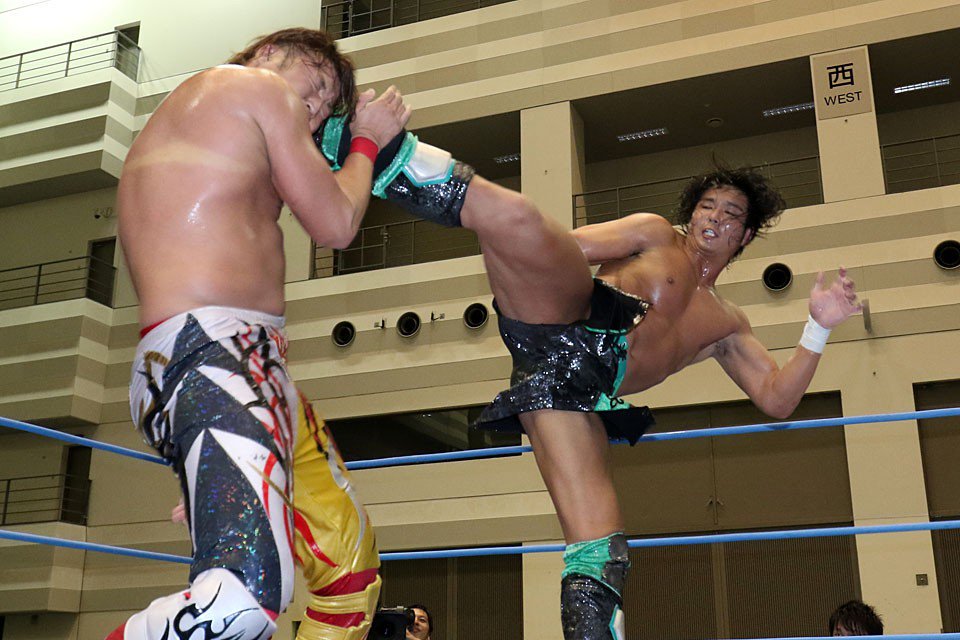 All Japan seems to be pulling out of their dark period. Is there more than Kento Miyahara for the future?
I know I haven't covered anything involving All Japan Pro Wrestling after the Championship Carnival but unfortunately, personal stuff has happened in the spring and summer that was beyond my control and had to drop something for the time being. Sadly, that had to be AJPW for the time being but that doesn't mean that I haven't been following it since I still have kept a close on and continued to watch the product during this time, just haven't had time to cover anything.
All Japan has made some changes like Jun Akiyama stepping down as president of the company, starting to create some new stars, the possibility of making partnerships, and producing quality matches/shows. So, we're going to break down their divisions, standings, and what they could improve on or certain goals they should do.
Tag Team Division
– I always have enjoyed their tag team division and even had one of my favorite tag teams overall, The Violence Giants with Suwama and Shuji Ishikawa. Their Real World Tag League last year was probably one of my favorite tag-team tournaments in quite some time as they had legitimate tag teams, quality matches, and was able to introduce me to someone new like The End. Zeus and Ryouji Sai are currently the World Tag Team Champions going into this year's Real World Tag League and while it's an odd pairing since I'm so used to Zeus and The Bodyguard teaming up, they have warmed up to me as a team despite me feeling like it'll end once the tournament is over and once they drop the belts. With a promising tournament coming up, we could see the strength of the tag team division building up for some exciting title matches in 2020.
Junior Division
– I've been very critical of the junior heavyweight division for quite some time since there was no real direction of who was leading the division and the lack of depth it had. Unfortunately, Atsushi Aoki has passed away on June 3rd and has left a huge gap in their division right when it was starting to build itself up. Jun Akiyama, however, would let Aoki's reign last for the 6 months out of respect instead of crowning a new champion right away. Now, All Japan has announced that we will have en eight-man tournament starting on November 21st, December 17th, January 2nd, and the final round on January 3rd to crown a new Junior Heavyweight Champion with a brand new title designed as well. I'm glad they were able to do this for Aoki but it's also now time to move forward and this tournament could very well see who will lead the future of this division. Hikaru Sato and Koji Iwamoto seem to be the top picks to win the whole thing but you never know what could happen here and I can't help but feel excited as to what is going to happen. Since Dragon Gate has been involved with some of their junior stuff, it would be nice to see some partnership and get them involved with the Junior Heavyweight Championship to make things more interesting.
Triple Crown Championship
– This was a big year involving the Triple Crown Championship as we were able to make some new stars such as Jake Lee and Naoya Nomura as top contenders in the main event scene since these two men have stepped up tremendously and proved that they do belong on Kento's level. Kento Miyahara is still the Triple Crown Champion and has held the belt for 383 days with eight successful title defenses under his belt as he's two more defenses away from tying with the record with Toshiaki Kawada. We do have some strong contenders in the top like Joe Doering, Suwama, Shuji Ishikawa, and Zeus in the mix to mix things up. We could also see some more people in line for a title opportunity in 2020 like Dylan James, Yuma Aoyagi, and any freelancer they wanna try to bring in. Kento has been giving us MOTY contenders this year and he still proves why he is the ace of the division and the shining light that All Japan needs to lead them into an even brighter future.
What to improve?
– Every company has its fair share of flaws and none of them are ever going to be perfect, but that doesn't mean they can't try to make some improvements down the road to make it better since everything could always use improvement. The new All Japan president, Tsuyoki Fukuda has stepped up to take Jun's old position and I'm curious to see what changes he could make as the new president. One thing I would like them to try and do is to take a chance of going for some bigger venues for their shows. Pro Wrestling NOAH has been making more moves like that during the year under their new management and it would be nice to see All Japan try and do the same thing since they do have the roster for it and would be nice to see them take that leap of faith to get a bigger audience and buzz. Another thing I would like to see them do is to strengthen some partnerships like with BJW, Dragon Gate, Wrestle-1, and possibly NOAH. If done right, it could be a big deal for all of them since they could benefit each other with some exposure to gain more viewers, possible dream matches with some talent exchanges, and some super shows much like what we'll get on New Year's eve with the Wonder Carnival. Great Muta is the one producing the Wonder Carnival and has AJPW, Dragon Gate, and Wrestle-1 involved. They had joint shows with the memorial shows for Giant Baba, Atsushi Aoki, and The Destroyer, so don't be surprised if we'll see more of them outside of memorial shows if things do go well.
So that's all I have to say on the matter for right now since they've been doing great but there's always room to grow and these are some suggestions I had to take them to that next level again like how they used to be. I do believe they're a great company and deserve to have more recognition with some more followers. If you do wanna subscribe to them and see for yourself, go to ajpw.tv and sign up for their streaming service, which is around $8 a month and plenty of great content to go around. You won't be disappointed with what they have to offer and I do hope you give them a watch.