The King's Takeaways From Friday Night SmackDown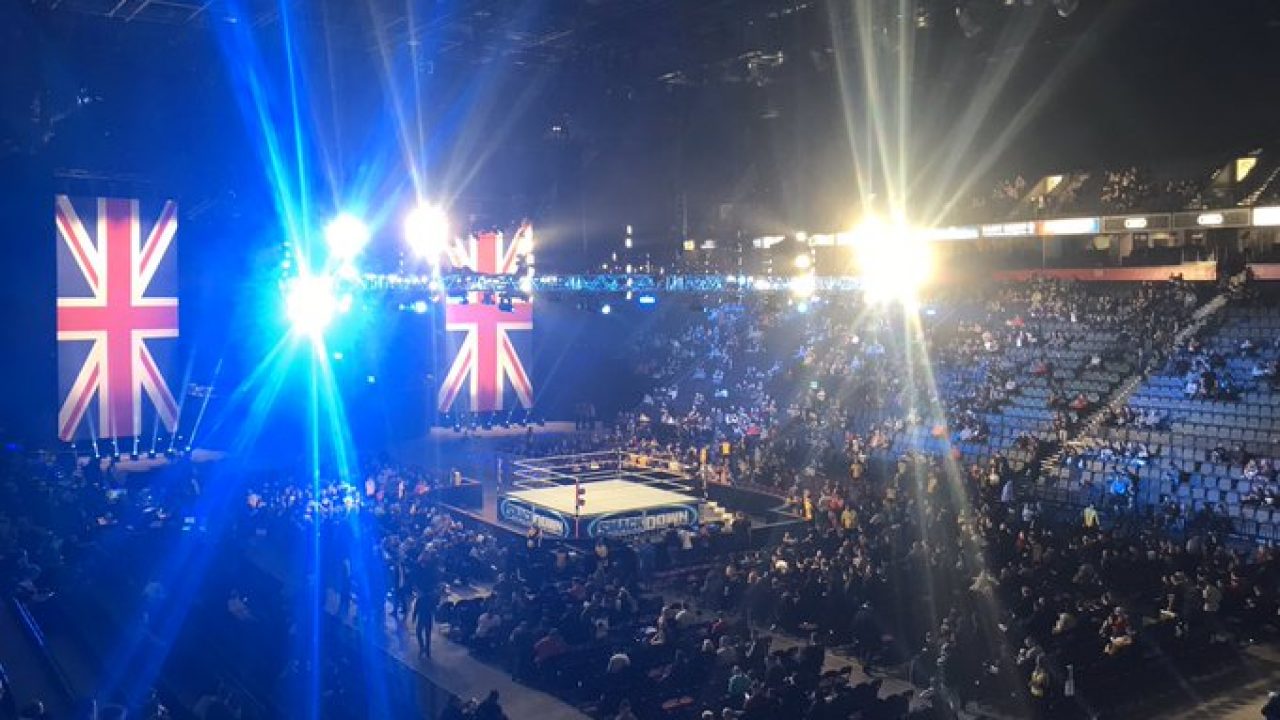 Chris King shares some of the biggest story developments that emerged from Manchester, England from this week's episode of Friday Night SmackDown.
There was a very different vibe on this week's Friday Night SmackDown, there was a full roster, a raucous crowd, and a lot of uncertainty on whether or not NXT superstars would TakeOver again?
1. The TakeOver Continues! 
During this week's episode of SmackDown, ahead of a tag team match Heavy Machinery was viciously attacked by IMPERIUM. Marcel Barthel, Fabian Aichner, Alexander Wolfe, and the NXT UK Champion WALTER came out of nowhere and immediately drew the battle lines in their home country.
#Imperium JUST ATTACKED #HeavyMachinery! Welcome to the UK, #SmackDown. pic.twitter.com/dIha25HY82

— WWE (@WWE) November 9, 2019
The onslaught was short-lived as a flood of SmackDown superstars left the quartet scurrying into the WWE Universe.
During the "The Boss" Sasha Banks defeated Scotland's Nikki Cross's match, "WWE's Twisted Sister" hit a suicide dive right into the SmackDown Women's Champion Bayley who was at the commentary table. After her best-friend Banks defeated her rival, Bayley blindsided Cross and proceeded to beat the crap out of her. Out of nowhere, the NXT Women's Champion Shayna Baszler attacked Bayley for the second time in a week.
Well-played… #SmackDown https://t.co/hgf5gI9ql0

— WWE (@WWE) November 9, 2019
2. The Boss May Outshine The Champ!
Everyone knows the story by now, that "The Boss" Sasha Banks and Bayley are inseparable they've main-evented TakeOvers together, they've had wars over the NXT Women's Championship, and now they're wreaking havoc all over the blue brand as heels.
Bayley has donned a new self-delusional personality with some badass new music, short hair, and a more aggressive attitude than we've seen before. On this week's episode of SmackDown, Banks came out with a new entrance song as well it was still the same lyrics as before but with a brand-new bass tempo. Also, the lighting turned from purple to blue why, because Blue is her color!
Bayley watched from the announce table while her best-friend stole all the spotlight for herself. Some may say this is The Boss of old back in NXT, I say this is soooo much better! Banks had a hell of a match with Cross tonight and she quite frankly deserved the spotlight. She is killing it right now, yet her best friend is the SmackDown Women's Champion not her.
I have a feeling that WWE is setting up where they should have taken their incredible storied rivalry after Banks kicked Bayley off one of the pods in the first-ever women's Elimination Chamber Match.
One year on from what happened last year, I don't think Bayley has forgotten.
I don't think WWE are in any rush to do 4horsewomen match, so this could be their own Marvel pre Civil war story before the war. pic.twitter.com/Sqcq6zgP7Q

— Chillin (@aProWrestlinfan) February 15, 2019
The WWE Universe was fired up and had been clamoring for these two incredible women to reignite their feud from NXT. Unfortunately, things didn't go that way. Could we possibly see Banks vs. Bayley for the SmackDown Women's Championship at WrestleMania 36?
3.  Shorty G and Ali Make A Great Team!
It's a shame that WWE booked to have The New Day's Kofi Kingston and Big E to dethrone one of the greatest tag teams on this planet The Revival on this week's episode of SmackDown. If they hadn't have done that, Gable and Ali would be the perfect babyface tag team to challenge for the SmackDown Tag Team Championships. Both our incredible superstars that can produce a terrific match in their sleep.
Scott Dawson and Dash Wilder can always win the titles back before Survivor Series it's not like there haven't been any title changes on the Go-Home-Show for the pay-per-view before. With The Revival's ground and pound technical wrestling skills and Gable and Ali's high-octane offense, the match would be insane. I can picture it being reminiscent of The Revival vs. American Alpha or DIY.
Right now it feels like WWE is playing rinse and repeat with matches carrying over from the Team Hogan vs. Team Flair five-on-five match. There are not many good heels for both Gable and Ali to mix it up with currently at the moment. We've already seen Gable and King Corbin way more times than we needed. Ali vs. Corbin could be a viable option but he's not Randy Orton. It appeared that Ali and Orton were about to start a program with each other until he was drafted to Raw.  Since both Gable and Ali have no feuds having them becoming a tag team might be a great short term fix.
4. "The Fiend" vs. Daniel Bryan Is A Brilliant Solution
On this week's episode of SmackDown, while Bryan was being coerced by Sami Zayn into joining him and the Intercontinental Champion Shinsuke Nakamura the lights flickered for a moment. They carried on with their conversation until the lights turned red and The Fiend viciously attacked Bryan.
THE UNIVERSAL CHAMPION IS HERE.

What has #TheFiend @WWEBrayWyatt done to @WWEDanielBryan?! #SmackDown pic.twitter.com/Qem2tnd6Pw

— WWE (@WWE) November 9, 2019
It's sad to say this but The Fiend Bray Wyatt was on a sinking ship after his horrendous feud with the former Universal Champion Seth Rollins. WWE had swiftly and abruptly killed his momentum and even the aura around his character. Then Crown Jewel happened, and Wyatt rose from an explosion and stripped Rollins of the Universal Title.
I had been listening to several different podcasts talking who should The Fiend face next? Names like Roman Reigns, The Undertaker, and Gable were brought up as potential challengers for Wyatt. One final name was mentioned and it just stuck like glue: Daniel Bryan. Most of you may not remember, but Bryan and Wyatt have a brief past rivalry stemming from 2014. On the last episode of 2013 Raw, Bryan sacrificed himself and pledged allegiance to The Wyatt Family.
A few weeks later after a tag team match, Bryan was listening to the WWE Universe who was cheering for him while his so-called mentor and leader Wyatt was telling him to strike him. Bryan beat the holy hell out of Wyatt ripped off his Wyatt Family attire and chose to be "The Yes Man!" The two rivals then competed in a match at the 2014 Royal Rumble where Wyatt was victorious.
WWE may have found a brilliant solution to The Fiend's unexpected current predicament in choosing Bryan as his next foe. Bryan has always portrayed the ultimate underdog and he will convince the WWE Universe that Wyatt is as dangerous as ever. Which is what The Fiend desperately needs at the moment.
King's WrestleMania Rewind: Stone Cold VS. Scott Hall (WrestleMania X8)
Chris King is back with another WrestleMania Rewind, looking at the NWO's Scott Hall battling Stone Cold Steve Austin at WWE WrestleMania X8 from Toronto!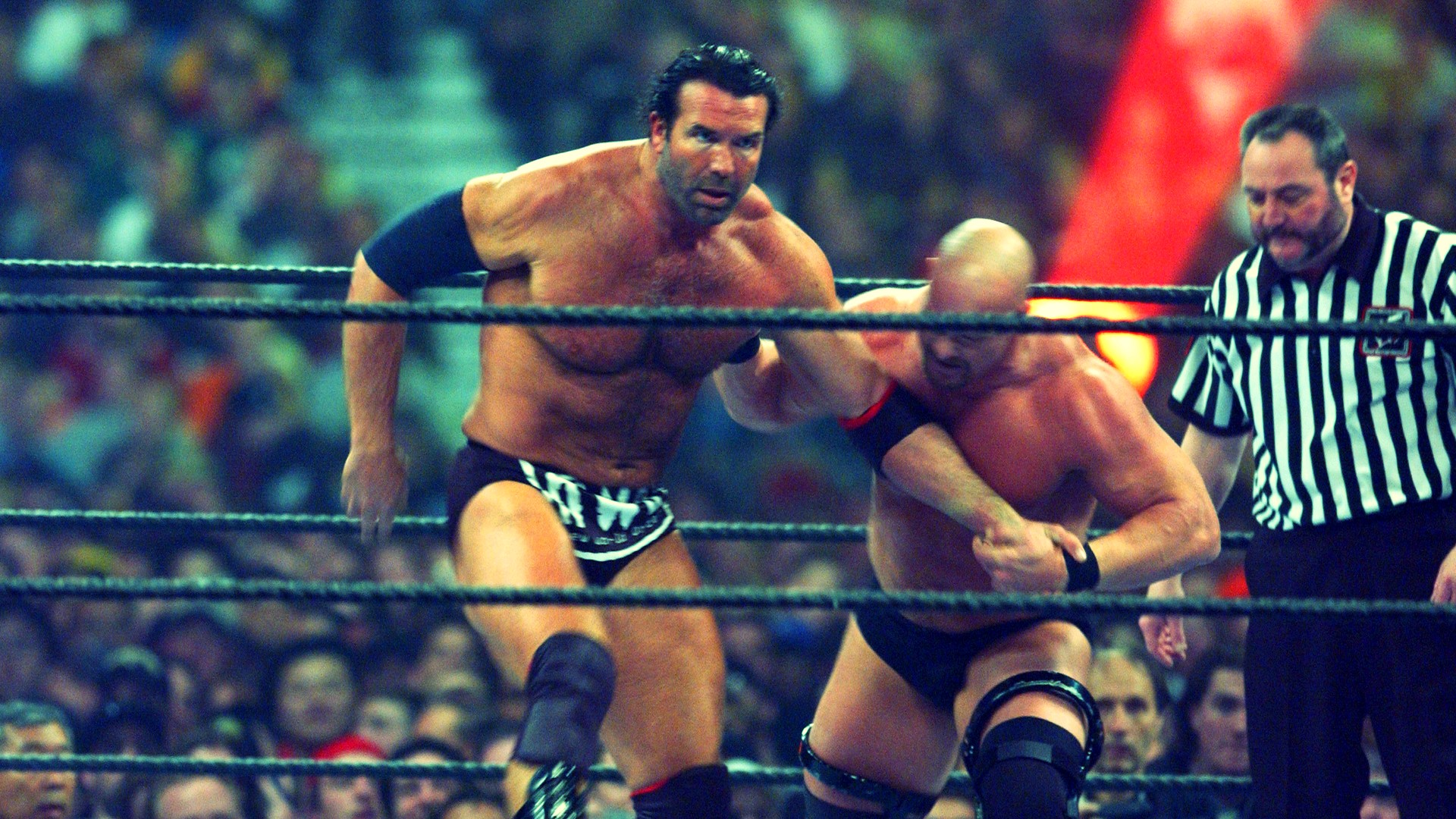 Chris King is back with another WrestleMania Rewind, looking at the NWO's Scott Hall battling Stone Cold Steve Austin at WWE WrestleMania X8 from Toronto!
Chris King is back this week with another edition of WrestleMania Rewind, where he is rewatching all the past Mania matches and feuds. This week you're in for a treat as we look back at 'Stone Cold' Steve Austin vs. Scott Hall at WrestleMania X8.
In late 2001, Vince McMahon bought out his competition WCW and acquired the rights to a plethora of talent including Booker T, Eddie Guerrero, Chris Benoit, and the iconic trio known as NWO. Hulk Hogan; Kevin Nash, and Scott Hall were hell raisers, and what better way to make a name for yourself than take out the two top superstars in the WWE The Rock, and Stone Cold?
The NWO cost Austin his chance at becoming the Undisputed Champion at No Way Out during his match with Chris Jericho. Adding insult to injury, the NWO spray-painted 'The Texas Rattlesnake' with their brand logo just like they did in WCW. As you can imagine, Austin was pissed and out for revenge against the group and primarily Scott Hall.
Hall would challenge Stone Cold to a match at WrestleMania 18. Both superstars beat the living hell out of each other leading up to this highly-anticipated match for who runs the WWE.
The glass broke and Stone Cold made his iconic entrance, and black and white NWO covered Halls' entrance alongside Kevin Nash. With the odds stacked against 'The Toughest S.O.B' could Austin or NWO prove their dominance? Sadly the NWO  broke up that very night when Hulk Hogan came to the aid of his adversary The Rock after their 'iconic' dream match. Stone Cold would ensure the victory with the Stunner. Hall would perform an Oscar-worthy sell over the finisher.
What a time to be a wrestling fan in the 2000s when nothing was impossible for WWE. Who would've thought WCW would go out of business and Hogan would make his long-awaited return to WWE?
King's WrestleMania Rewind: Seth Rollins vs. Kevin Owens (WWE WrestleMania 36)
Chris King takes a look at the most underrated WWE WrestleMania matches, and starts off with Seth Rollins battling Kevin Owens at WrestleMania 36!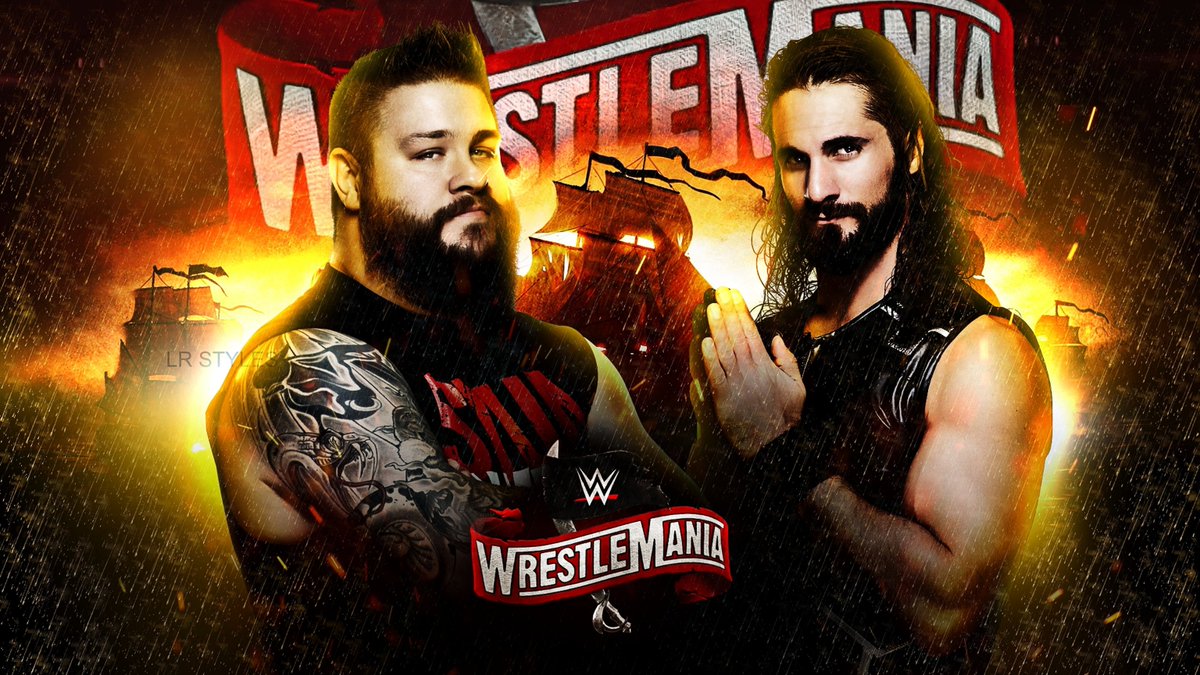 Chris King takes a look at the most underrated WWE WrestleMania matches, and starts off with Seth Rollins battling Kevin Owens in the WWE Performance Center at WrestleMania 36!
Chris King is starting a new series heading into WrestleMania season dubbed WrestleMania Rewind. Each week he'll be going back and sharing his insight over underrated matches at the Show of Shows. First up, is Kevin Owens vs. "The Monday Night Messiah" Seth Rollins at WrestleMania 36.
At the 2019 edition of Survivor Series, Rollins sacrificed himself during the men's traditional match allowing SmackDown to ultimately gain the victory. The following night the self-proclaimed Messiah, berated the whole roster but KO was not having any part of it. Owens quickly became a huge barrier in Rollins' cause for the greater good. The Authors of Pain attacked Owens with Rollins' character in question.
Owens finally had enough of his rival's mind games and torment and challenged Rollins to a match on the Grandest Stage Of Them All. Rollins mockingly accepted his challenge and the match was made official for night one of WrestleMania. Owens came out of the gate beating the holy hell out of the Monday Night Messiah trying to achieve his long-awaited moment at Mania but, Rollins tried to steal a disqualification victory by using the ring bell.
Owens hellbent on revenge provoked Rollins into turning their encounter into a no-disqualification contest where the fight could be taken all over the empty arena. The highlight of the match, was when KO used the WrestleMania sign to deliver a thunderous senton bomb through the announce table. Owens would secure the victory with a Stunner in an incredible match. Despite having no crowd during the pandemic era, both KO and Rollins put on an intense performance under the brightest lights.
In my personal opinion, this was a great feud that helped both superstars in their transformation as compelling characters for years to come.