This Day in Wrestling History – November 27th
Today's look back features more Survivor Series, the first Starrcade and Ric Flair's WWF PPV debut!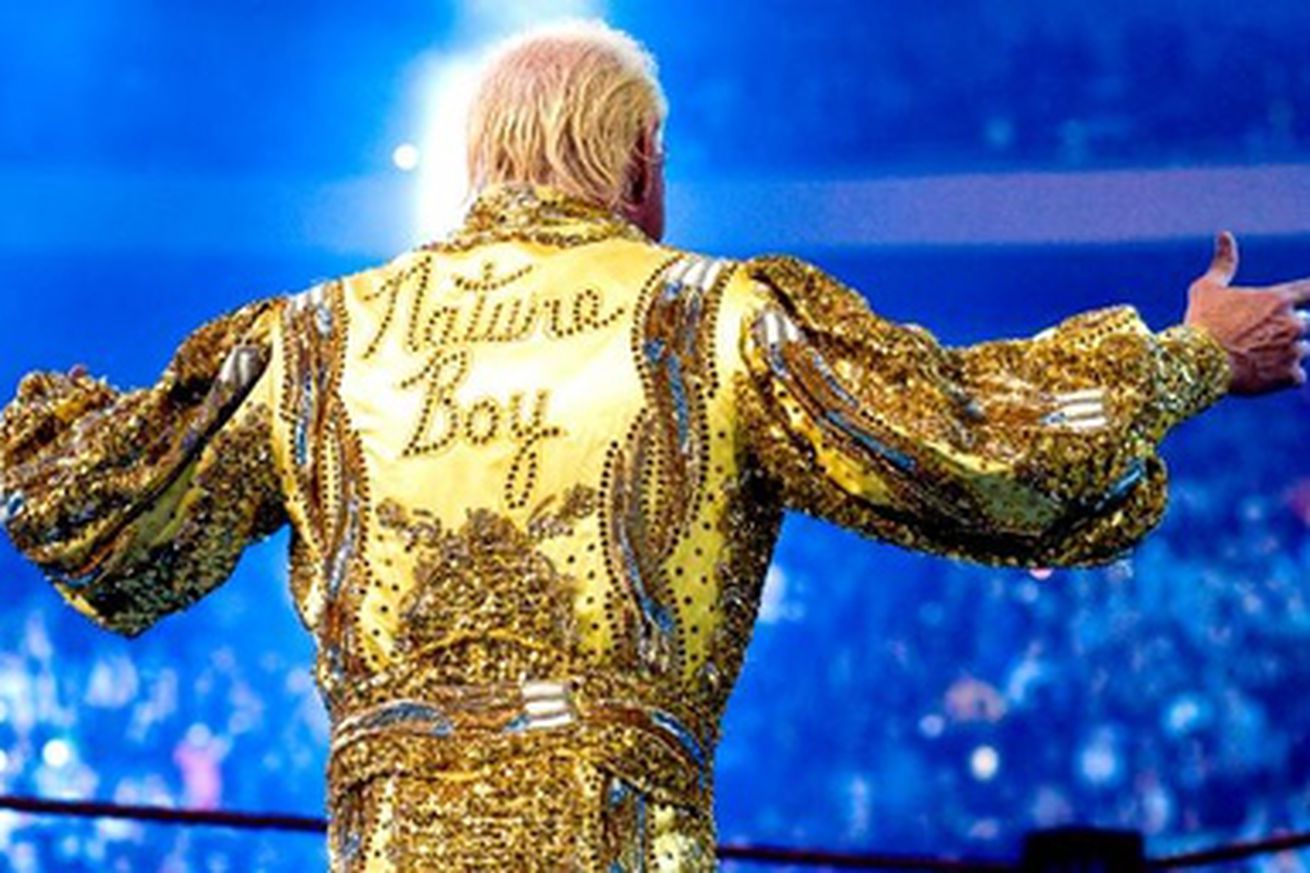 Today's look back features more Survivor Series, the first Starrcade and Ric Flair's WWF PPV debut!
Born On This Date:
1950 – Hiroaki Hamada (Gran Hamada)
1952 – Paul R. Perschmann (Buddy Rose)
1957 – Johnny Mantell
1973 – Evan Karagias
1982 – Seini Tonga Draughn (Lei'd Tapa)
On This Date In Wrestling History:
1949 – National Wrestling Alliance World Heavyweight Champion Orville Brown forfeits the title to Lou Thesz due to injuries suffered in a car accident. The accident would end Brown's career. As for Thesz, he would spend the next three years unifying every version of the NWA World Heavyweight Championship, completing his task in Los Angeles when he defeated Baron Michele Leone in 1952.
1986 – NWA in association with Jim Crockett Promotions presented Starrcade '86: Night of the Skywalkers from the Greensboro Coliseum in Greensboro, North Carolina and The Omni in Atlanta, Georgia. The venues would alternate having matches; when their venue wasn't having a match, it would show the match in progress via closed-circuit television. A similar concept would be used a few months later for WrestleMania 2, which was hosted from three different venues. ( I don't remember this at all!)
Tim Horner and Nelson Royal defeated Don and Rocky Kernodle.
Hector Guerrero and Baron Von Raschke defeated Shaska Whatley and The Barbarian.
Wahoo McDaniel defeated Rick Rude in an Indian Strap match.
Jimmy Valiant defeated Paul Jones in a hair versus hair match. Manny Fernandez was locked in a cage away from the ring to prevent interference.
Tully Blanchard defeated Dusty Rhodes in a first blood match to win the NWA World Television Championship.
The Rock 'n' Roll Express defeated Ole Anderson and Arn Anderson in a steel cage match to retain the NWA World Tag Team Championship.
Brad Armstrong fought Jimmy Garvin to a draw.
Krusher Khruschev and Ivan Koloff defeated Bobby Jaggers and Dutch Mantel in a no disqualification match to retain the NWA United States Tag Team Championship.
Sam Houston defeated Bill Dundee by disqualification to retain the NWA Central States Heavyweight Championship.
Big Bubba Rogers defeated Ron Garvin in a street fight.
The Road Warriors defeated The Midnight Express in a Skywalkers match. That's another name for a scaffold match. Jim Cornette was injured in the match when he fell to the ring from the underside of the scaffold.
NWA World Heavyweight Champion Ric Flair and NWA United States Champion Nikita Koloff wrestled to a double disqualification. Magnum T.A. was originally scheduled to face Flair at the event, but two months before the show, Magnum, was involved in a single-car accident.  The accident forced him to retire. Koloff, citing respect for Magnum, took his place in his feud with Flair.
1991 – WWF presented Survivor Series: The Gravest Challenge  from the Joe Louis Arena in Detroit, Michigan. 17,500 were in attendance with 300,000 homes watching on PPV. That's down from 400,000 buys the previous year. Additional "Fun fact": this is the first Survivor Series to feature a singles match of any kind, as the show's gimmick has always been a show full of elimination tag team matches.  Oddly, the match was slotted in the middle of the show. Oh, it was also Ric Flair's debut in the company. A pretty significant moment in itself.
1992 – The Rock N' Roll Express defeat The Heavenly Bodies (Stan Lane & Tom Pritchard) to win the Smoky Mountain Wrestling Tag Team Title in Welch, West Virginia. This ended the third reign for Lane & Pritchard, and started the second title run for Ricky Morton & Robert Gibson.
2005 – WWE presented Survivor Series  from the Joe Louis Arena in Detroit, Michigan.  This was the first PPV following the death of Eddie Guerrero earlier in the month.
In a dark match, Juventud defeated Simon Dean.
Booker T defeated Chris Benoit in the first match of the Best of Seven series for the vacated WWE United States Championship.
Trish Stratus defeated Melina to retain the WWE Womens Championship.
Triple H defeated Ric Flair in a last man standing match.
John Cena defeated Kurt Angle to retain the WWE Championship. Davari was the special referee.
Theodore Long defeated Eric Bischoff. This bout was voted by Wrestling Observer Newsletter as the worst match of 2005.
Team SmackDown! (Batista, Rey Mysterio, John Bradshaw Layfield, Bobby Lashley and Randy Orton) defeated Team Raw (Shawn Michaels, Kane, The Big Show, Carlito and Chris Masters) 5-4 in a Survivor Series match.
2010 –  Ahmad Gill, the man accused of shooting and killing Lucha Libre USA star Chris "Solid" Long, had his first appearance in court yesterday, proclaiming his innocence.
2015 – Sonjay Dutt defeated PJ Black to become the second ever Global Force Wrestling NexGen Champion in Winston-Salem, NC.
Note: Research has found 90+ events listed for this date alone. The furthest back being the very first mentioned in the column.
Died On This Date:
1999 – Yasuhiro Kojima (Hiro Matsuda)