Tiffany's AEW Dark Takes: Queen City Quarrel
Tiffany reviews a special edition of AEW Dark in her latest Takes!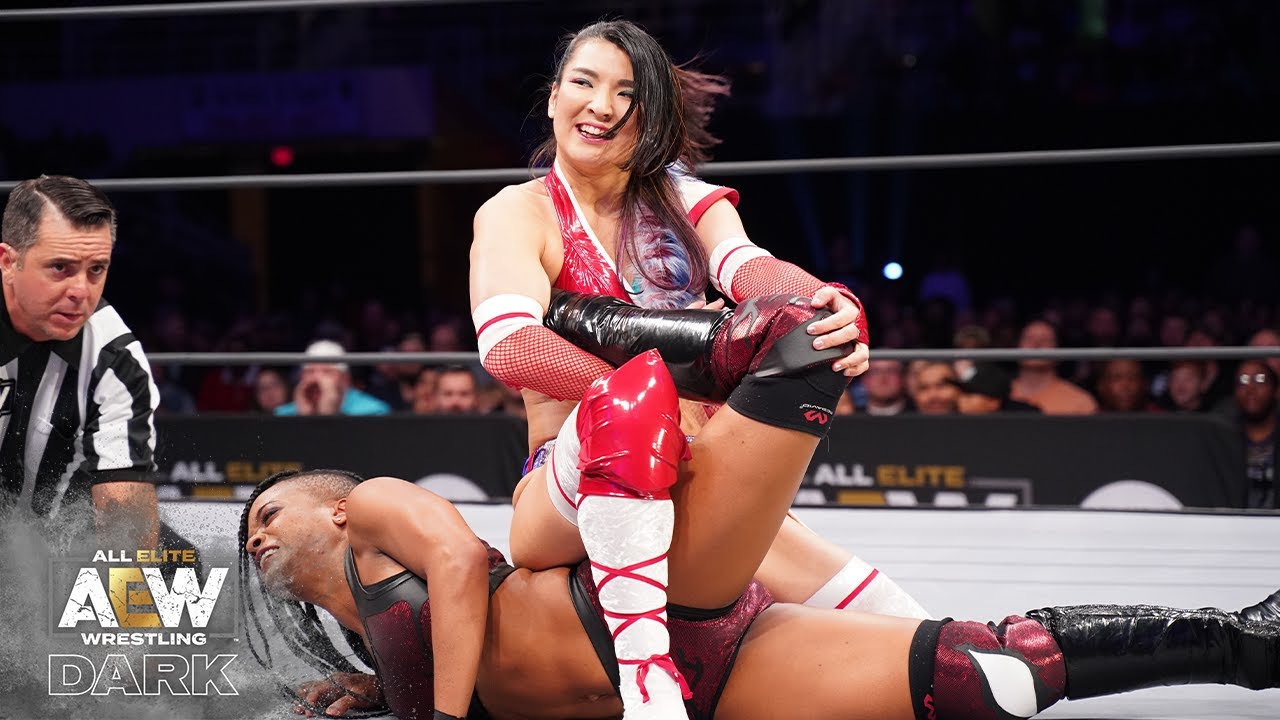 Tiffany reviews a special edition of AEW Dark in her latest Takes!
AEW Dark Episode 6 – Queen City Quarrel
It is the Dark go home for Full Gear, let's see how the Dark prepares for Full Gear!
Okay, so I did not know that Arn Anderson was the guest commentator for AEW Dark, but I'm not going to complain. It's nice to hear how over he still is in Charlotte.
Big Swole vs Hikaru Shida
It looks like Big Swole is officially part of AEW and is having her first singles match. This match was a lot better than I expected, Big Swole more than held her own against Shida in her first Singles match in AEW. I'm not surprised that Shida won since Swole probably isn't cleared to be on TNT yet, but I am surprised by how great that match was.
Shazza McKenzie and Shalandra Royal vs Nyla Rose and Leva Bates
I swear to heaven, I thought Shalandra Royal was Alicia Fox and was like 'WTF?', glad I was wrong. I have no idea what is going on with teaming Leva Bates with Nyla Rose, hopefully we'll figure that out soon.
After Swole vs Shida, this match wasn't as good. It's been more about rebuilding Nyla's momentum than anything else. She even refused to tag in Bates, her partner in this match and just destroye McKenzie and Royal.
So, Nyla's mad because the women she threw out at the Battle Royal didn't count? Dude, it was ONE match, not ten, so no, it doesn't count. You won A match. Get over it.
Hybrid 2 and Kip Sabian vs SCU and Cima
Since Christopher Daniels is still out with a pinched nerve, Cima is filling in for him. The match was okay, it was a pretty standard filler match with little at stake. Hybrid 2 and Sabian really stood out, but there was no chance SCU was going to take a loss right before a PPV match. Still, the match was good and gave the heels a chance to shine, but it was pretty much what I'd expect for a dark match.