Tiffany's AEW YouTube Takes: Chaos in Charleston
Tiffany is in the building (website) with your Takes on AEW on the YouTube!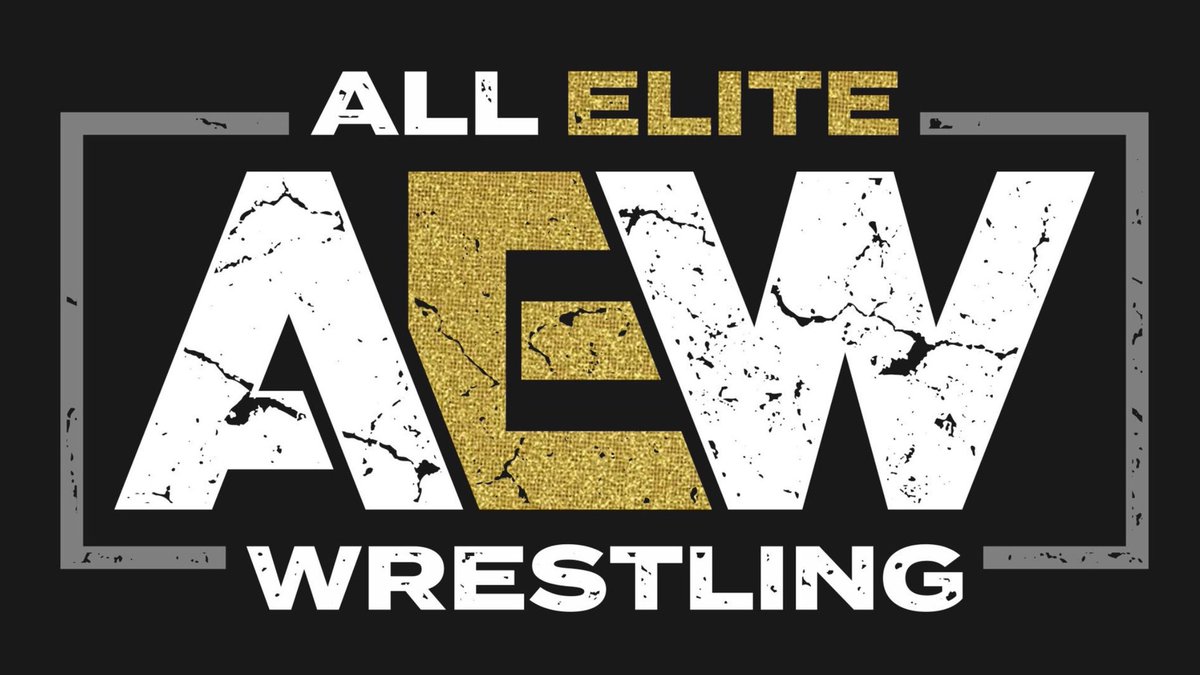 Tiffany is in the building (website) with your Takes on AEW on the YouTube!
Promos
Jon Moxley vs Kenny Omega
I LOVED this promo! Moxley vs Omega is being built and presented as a big fight, even though it's technically unsanctioned. Honestly, it's been getting more attention than Cody vs Chris Jericho, which is for the title. I'm almost afraid this match won't live up to the hype.
11-6-19 Dynamite Card
Chris Jericho and Sammy Guevara vs Kenny Omega and Hangman Adam Page
Trent Barretta vs PAC
Jon Moxley
Cody Rhodes
Private Party vs Dark Order vs Hybrid2
Shawn Spears vs Brandon Cutler
Riho and Shanna vs Emi Sakura and Jamie Hayter
Hikaru Shida vs Big Swole
Being the Elite #177-178 – What Are They Smoking?
BTE 177 – Elite Does Halloween
Okay, I was going to try and make sense of this, but it gave me a headache, so I'm not going to. The first part is a dream of Hangman Page's that he was feuding with Kenny Omega set in a Toy Story type thing.
The rest of this is like a bad horror movie homage with callbacks to Cloverfield, any movie where an evil object keeps coming back, Stay Alive. I don't know, I'm not a horror movie person. I will say that the boderline bad porn faces Kenny Omega and Matt Jackson were making was funny. In the end, the whole thing seems like a homage to Nightmare on Elm Street, though I'm not sure Freddy Krueger would want to go after these knuckleheads. Worst one was Hangman Page being sucked into the 'afterlife' to talk to his beloved horse and getting tormented by a REALLY bad line drawing of A horse.
Anyway, I covered it, got a headache in the process, hopefully, the next one will be less cringey.
Being the Elite #178 – Water, Water Everywhere
No water after the match? What kind of barbaric shit is this? Okay, so the Bucks are being obnoxious twats today. Love the ref telling them to fuck off, good for you, dude. Private Party gets the water.
Justin Roberts practicing is what I needed today.
Page vs Sammy Guevara was REALLY good, Page needed that win after Double or Nothing and All Out.
Love that the crowd still popped for the Rock n Roll, though 30 years ago, P n P would've need a police escort to get out of the building safely.
Best Friends arguing over the Rick and Morty thing. Oh god, Orange Cassidy is multiplying.
Not happy that my only Mox moment is hearing his voice during Best Friends.
What the fuck is Kazarian doing? At least Christopher Daniels is okay, even if that wig looks TERRIBLE on him. Oh lord, my head is pounding right now. Nice Ron Simmons homage, Scorpio Sky.
Peter Avalon is so upset that Mox didn't give him a match. I don't think golf counts here, Leva.
I'm still disappointed that Lucha Brothers didn't win the tag championship last week. Still, I love the family type celebration that went on afterwards.
Love watching them interact with the crowd. Nick's got a pretty nice throw.
AEW Dark: Charleston Chaos
After quite a delay, we're lighting up the dark matches!
Ooh, we're getting to meet Dasha Gonzales, who is one of the Spanish Commentators and now is the co-host of AEW Dark!
Shawn Spears (with Tully Blanchard) vs Michael Nakazawa
Okay, so Riho's annoying translator actually has a purpose on this show, he's also a wrestler. Shawn Spears is doing dark matches again.
It's probably a good thing that this was a dark match. These guys didn't suck, but this definitely qualifies as clunker. I don't know what the fuck Nakaawa was spraying, but it was dumb as hell looking. Also, what the fuck is Nakazawa wearing on his feet? It looks like those toe running shoes or something.
To me, this match went way too long. Spears should've squashed Nakazawa and moved on. Did enjoy the little nod to Blanchard's rope-assisted suplex. Burn the rest of the match.
Big Swole and Mercedes Martinez vs Alli and Sadie Gibbs
There's been some rumors swirling around that Big Swole and Mercedes Martinez have been signed to AEW, hope that's true because Mercedes Martinez is what the women's division needs: A seasoned vet that's tough as nails, can be a GREAT heel, and elevate her opponents.
This match had its awkward spots, but Martinez definitely proved her worth by keeping this match going and being the veteran. I will say the team of Gibbs and Allie was pretty cohesive, considering they were opponents last week.
I don't know Big Swole enough to have an honest opinion of her. She definitely has the skills and the swagger to be a big name, but I've only seen one match of hers.
I really want to like Allie, but her character is so deliberately bad, she really seems out of place in a sport that is placing more emphasis on women being competitors and athletes, not just fluff.
I'm honestly disappointed that Martinez and Swole lost, but I hope they'll be signed because that was MOTN right there.
Britt Baker
Well, I think it's official that Bea Priestley is coming back to AEW and feuding with Britt Baker. I loved this vignette. So, it'll Britt Baker vs Bea Priestley at Full Gear. I love Britt using her knowledge as a dentist here and explaining why her submission move works.
Undesireable to Undeniable: Jimmy Havoc
I'm not sure what to make of Jimmy Havoc, his gimmick reminds me of Raven in TNA: The man is too old for the gimmick to really work, but I like his dedication. Plus, he's not wearing a kilt.
Jurassic Express vs Jimmy Havoc and Joey Janela
Luchasaurus is still out, but hopefully, Jungle Boy and Fun Size will get the job done.
I wanted to like this match, but the women's match was definitely the main event for me. Everyone did a great job, I wasn't as into it as I wanted to be. I will say, Jungle Boy and Marko Stunt have REALLY meshed well as a team, even without Luchasaurus there to be the vet. Janela and Havoc weren't working so well, but it was a good match, it just couldn't hope to do better than the women.
I'm not sure what was up with Janela turning on Havoc with the staple gun, but it was odd, but at least Havoc helped secure the win for the team. Okay match, didn't stand up to the women.
Oh, I do like that we're going to get Spears vs Janela, though I kind of wish that Blanchard was healthy enough to wrestle Janela himself.
That's it for Tiffany's AEW YouTube Takes! Tune in tomorrow for Dynamite coverage!