AEW News You Can Use December 2-8, 2019
Another week in the books, what in the world is going on in All Elite Wrestling?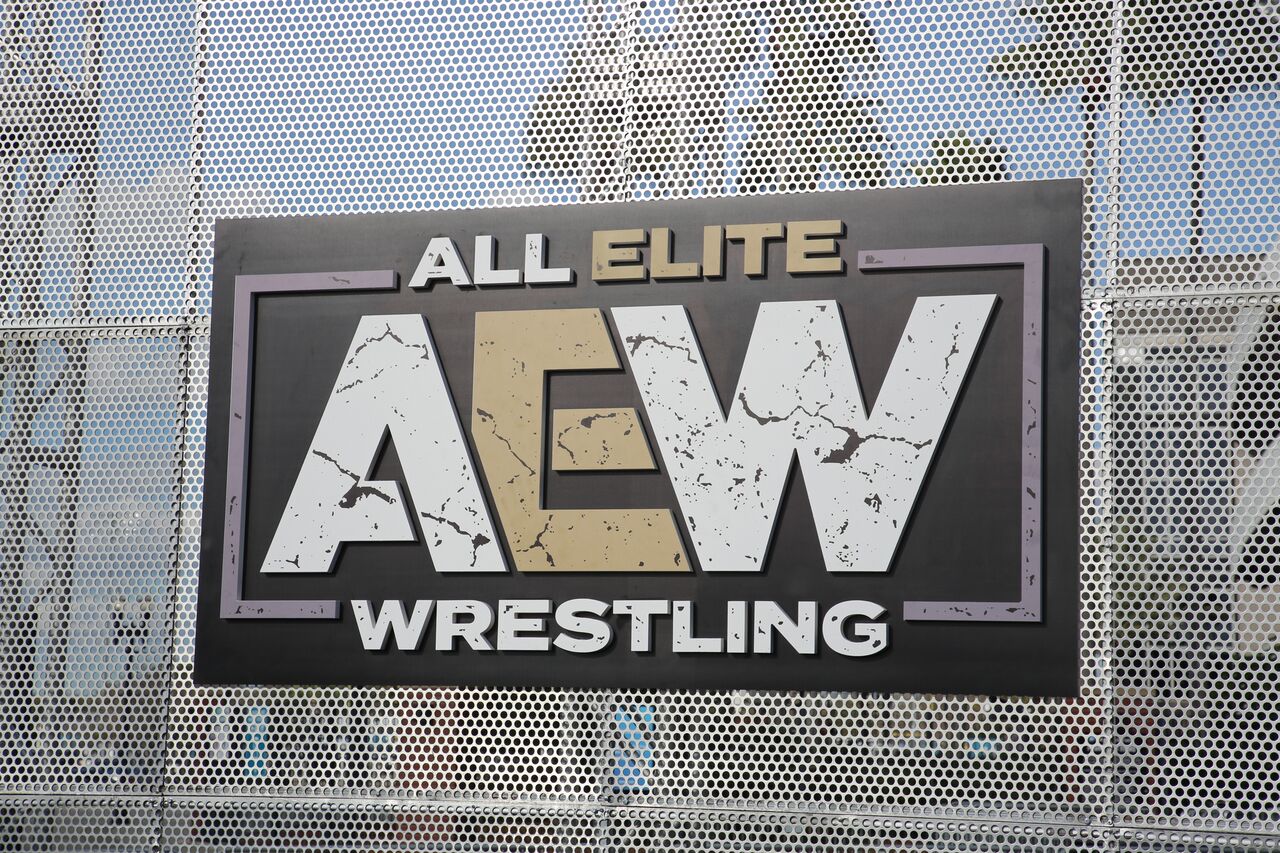 Another week in the books, what in the world is going on in All Elite Wrestling?
News, Tidbits, and Fun
Harold Meiji of NJPW Open to Working with AEW
In big news for a partnership with a more established wrestling promotion, NJPW President, Harold Meiji said in an interview that he and NJPW would be open to working with AEW in the future, they are waiting until AEW had become a little more established in its brand to see if their companies would work together. Right now, NJPW has a working agreement with Ring of Honor, but there have been rumors swirling that NJPW is unhappy with the partnership and is looking for new friends in the US.
Take: This is great news for AEW. NJPW is a well-respected company in Japan and a partnership with them, which should be a no-brainer given that all the EVPs in AEW and many of the superstars on the roster, have worked for NJPW in the past.
Impact vs AEW Match Teased
So, there's been a lot of rumors swirling around about AEW looking for other wrestling companies to work with both in the US and overseas. There had been hope that AEW and Ring of Honor would be that partnership, but there seems to be bad blood on both sides. However, it appears that Impact Wrestling and AEW could be looking to partner up if the exchange between Brian Cage and Kenny Omega is anything to go by:
Who you got? Where do you want to see it? Why and how soon? pic.twitter.com/ia59pKAg0C

— Brian Cage (@MrGMSI_BCage) December 2, 2019
Omega's Response
https://t.co/LwAdXwObrG pic.twitter.com/LlIjPhxjsb

— Kenny Omega (@KennyOmegamanX) December 2, 2019
Take: This could be an interesting partnership. Cody and the Bucks have worked for Impact, though the Bucks have said in the past that working for Impact was a miserable experience, either Brandi or Maria Kanellis of WWE complained about the company trying to get a cut of their independent show pay, and the company has engaged in some pretty shady conduct in the past and present. We'll have to wait and see if AEW goes for it.
Cody Rhodes Clarifies Chris Jericho vs Jungle Boy Match
On Wednesday, it was announced that Chris Jericho will wrestle his last contractually obligated match of 2019 against Jungle Boy Jack Perry on December 18, which is also the last Dynamite of the year. There was some confusion and controversy over the choice because it was assumed that the match would be a title match and Jungle Boy has yet to pick up a win of any description in AEW. Critics questioned why AEW would give a title match to a low-card competitor who hasn't won a match yet when they claimed that Wins and Losses matter while supporters pointed out that Jericho challenged Jungle Boy.
Cody clarified the situation on Thursday, stating that the Jericho/Jungle Boy match would NOT be for the title. It would be a non-title match, but if Jungle Boy WERE to pin Jericho, it would not only give him his first win, but would also put him in line for an actual title shot.
Take: I'm glad Cody stepped in  and clarified what was going on, because it did seem a little unclear to a lot of people.
Jon Moxley Plans to Keep Wrestling in Japan 
Jon Moxley gave an interview to Chris Van Vliet this week and the topic of wrestling in Japan came up. Moxley has been signed to NJPW and was a United States Champion there until he was stripped of his title after a Typhoon kept him from making a scheduled title defense. Moxley revealed that he'd enjoyed his run in Japan and fully plans to keep wrestling there as long as he's wrestling.
Take: If you're hoping that NJPW and AEW will form a partnership, this is great news. NJPW is committed to expanding outside of Japan and Moxley is a name that will bring Western eyes to NJPW's product.
AEW Expands PPV Reach, Clarifies Number of PPVs a Year
On Tuesday, it was announced that AEW had signed a deal with InDemand, a PPV service for a minimum of one PPV per quarter through 2021.
Take: This is a good sign for AEW's long term future. Yeah, it's only for the next two years, but it shows that AEW's PPV plans are beginning to be more solidified than they were this year. Four PPVs a year doesn't seem like much compared to the almost twenty WWE puts out on their network, but four gives plenty of time to really build a story for a match and get the fans behind it.
Britt Baker Challenge Hits Internet
As you may recall, Britt Baker was shown in the crowd at NXT TakeOver back before Thanksgiving and a bunch of fans and dirt sheets blew it all out of proportions. On Wednesday, AEW parodied the incident by featuring Baker in the crowd in a similar pose. Critics jumped on this as another example of AEW poking at WWE or some other kind of nonsense. In response, some AEW fans started the 'Britt Baker Challenge', showing themselves imitating Baker's pose in every day situations. Among the fans getting in on this was Baker's boyfriend, NXT Champion Adam Cole. Baker herself seemed to find the whole thing amusing, though she advised one young to focus more on her studies than the challenge.
AEW Weekly Rankings – Now With Stats!
Men's Singles Division
Jon Moxley 4-0-1/4-1-1 Overall
Kenny Omega 5-2/8-4 Overall
PAC 4-2-1/4-3-1 Overall
Cody 4-1-1/5-2-1 Overall
MJF 2-1/3-1 Overall
Women's Singles
Hikaru Shida 3-2/4-3 Overall
Nyla Rose 3-3/4-3 Overall
Emi Sakura 1-1/3-3 Overall
Britt Baker 3-2/6-3 Overall
Kris Statlander 1-0/1-2 Overall
Tag Team Division
Santana and Ortiz 3-1/4-1 Overall
Young Bucks 4-3/7-4 (Matt)/7-5 (Nick) Overall
Best Friends 4-3/6-5  (Trent)/ 5-4 (Chuck) Overall
Lucha Brothers 4-4/5-6 (Pentagon)/6-5 (Fenix) Overall
Private Party 4-4/4-6 Overall
12-11-19 Dynamite Card
Young Bucks vs Santana and Ortiz – Street Fight
Cody Rhodes and QT Marshall vs Butcher and Blade
Big Swole vs Emi Sakura