AEW News You Can Use! December 23-29, 2019
What are the Elites up to as we head into the new year?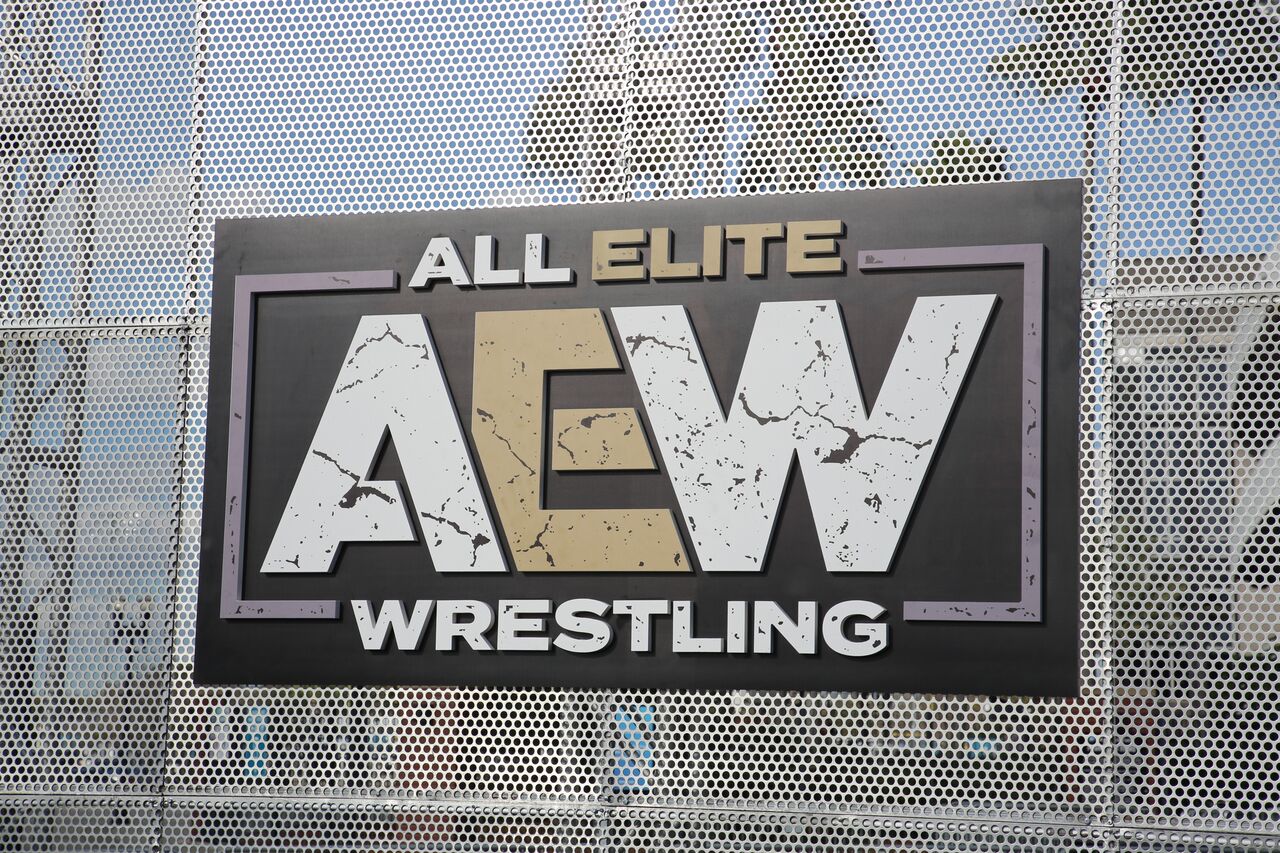 What are the Elites up to as we head into the new year?
News, Tidbits, and Fun
Young Bucks Leave Twitter
This story kind of blew up last week. Last week, Matt and Nick Jackson, who have been instrumental in using Twitter to help get AEW off the ground, left Twitter and deactivated their accounts. Matt Jackson addressed the issue and explained why;
Matt Jackson addresses why they left Twitter. pic.twitter.com/Yc2imYr4cP

— ✌❤🤘Stephen (@awesomephinatic) December 23, 2019
Take: I hope this absence doesn't last long, the Bucks are wonderful to follow on Twitter and I hope they come back.
Jon Moxley Tops WWE's List of Most Liked YouTube Videos of 2019
Included because I'm a petty bitch that way. Yes, even though he left WWE in April, the former Dean Ambrose's WWE farewell speech was the most liked WWE video of 2019. Even better was the fact that video generated 10 MILLION views in its first week, which is more than any other video from WrestleMania OR TakeOver, which had happened the previous weekend.
Kevin Nash Cancels Cruise of Jericho Appearance Due To Film 
Big Sexy Kevin Nash was booked to appear on Chris Jericho's Rock n Rager At Sea in January, but announced over the weekend that he'd had to cancel due a scheduling conflict with a movie he was scheduled to be in. No word on what the movie is, but the card for the cruise is pretty stacked, so hopefully fans won't be too disappointed.
Ryback Teases AEW Debut
In this week's 'Good God, let this be a joke' story, Ryback, who hasn't wrestled since leaving WWE in 2016 (if you can call what he did in the ring WRESTLING) posted a picture of himself with Cody Rhodes with the caption '2020' along with plugging for his line of 'nutritional systems'. Let's hope the Big Guy was just teasing to generate clicks and is NOT on his way to AEW.
Take: PLEASE let that be a joke and cheap plug!
SCU and Young Bucks Have Christmas Dinner
If you've read my 'Being the Elite' coverage for this week, you know that the show featured a segment of SCU and the Bucks having a Christmas dinner together and it not going well. Turns out, they did have dinner together and everyone had a great time.
Wonderful night with the most kind and considerate people I've ever met. SCU and Bucks give such thoughtful gifts. I've gotta step my game up next year. pic.twitter.com/HNbEi9rKBl

— Brandon Cutler (@BranCutler) December 22, 2019
JR Addresses AEW Future and Loses Bout with a Christmas Gift
The legendary Jim Ross was recently asked about what he planned to do once his three year contract with AEW was up. Ross' reply was blunt 'Why not sign a new one?'.
Later on, Ross posted what seemed to be a horrifyingly bloody picture with a LARGE chef's knife with the explanation that his daughter had sent him some knives for Christmas and he'd learned that they were quite sharp the hard way. Thankfully, his injuries were serious, they just bled like crazy and JR is fine.
Jon Moxley Sends Shota Umino Cool Holiday Gift
I'm not sure if Japan has a Christmas tradition the way the West does, but that didn't stop Jon Moxley from sending his NJPW buddy, Umino Shota a 'Deathriders' jacket of his very own. Umino is currently wrestling in the UK as part of his NJPW training, known as an 'Excursion', but he seemed thrilled with the gift.
Happy Merry Christmas🎅🏻

I received a "DEATH RIDERS" jacket as a gift from my master.(@JonMoxley )
Someday I will wear this again and be together.

I always climb the top of the harshest mountain with this jacket.
And there will be something at the end of the dream.#MOX×#Shooter pic.twitter.com/GrjByURXeQ

— 海野 翔太〈Shota Umino〉 (@njpw_shota) December 25, 2019
Take: This is so cute, it's making my teeth rot.
AEW Coming to Newark, New Jersey
Almost since its inception, AEW has been trying to break into the New York City area, and it seems like they've been having a little bit of trouble, though whether or not its due to WWE is another question. However, don't despair Tri-State area, AEW IS coming to Newark, New Jersey on March 25, 2020:
Newark, NJ! #AEWDynamite is coming!
Wednesday, March 25th@prucenter

Tickets go on sale Friday, Jan 24th & start at $25!
Check https://t.co/5WsWwyDkwZ for full ticket and pricing details. pic.twitter.com/LuihbY5r2s

— All Elite Wrestling (@AEWrestling) December 25, 2019
Take: I guess Newark is better than nothing.
AEW Announces Change to Rankings Release
There has been a complaint from fans that while AEW's Ranking system is nice, the company keeps including the AEW Dark results before fans get to see Dark, which is quite confusing. Plus, trying to get the rankings out on Fridays seems to be hard to do, so to try and fix this, AEW announced that they will be releasing the new rankings on Wednesdays at 9am.
Chris Jericho Accepts Tanahashi's Challenge
For awhile there have been rumors that NJPW  and AEW were in talks to have a collaboration, but NJPW heads have been interested, but non-commital. However, 'The Ace' Tanahashi has taken the first step towards creating SOME kind of relationship between AEW an NJPW by issuing a challenge to his Wrestle Kingdom opponent, Chris Jericho: If Tanahashi wins their match at Wrestle Kingdom, he'll get a title shot. Jericho has accepted this challenge and raises the stakes of their January 4 clash.
Take: I'm all for AEW and NJPW having a working relationship, but I'm not a fan of this. This is a match that needs to end in a draw and protect both sides.
AEW 1-1-20 Dynamite AND Dark Cards
Six Man Tag – Kenny Omega and the Young Bucks vs Lucha Brothers and PAC
Jon Moxley to Respond to Chris Jericho
MJF to Name Stipulations for His Match with Cody
Cody vs Darby Allin 2
Dustin Rhodes vs Sammy Guevara
Jon Moxley vs Trent?
Taz to appear
AEW Women's Championship Match – Riho vs Britt Baker vs Nyla Rose vs Awesome Kong
Note: Kris Statlander is unable to appear due to a scheduling conflict. She will get her Women's Championship match against the winner of the Fatal Four Way on January 8.
AEW Dark Card
Santana and Ortiz vs Austin and Billy Gunn
SCU vs Kip Sabian and TH2
Nightmare Collective to Appear
AEW Rankings and Stats
Men's Singles
Jon Moxley: 5-0-1/5-1-1 Overall
Kenny Omega: 5-2/9-5 Overall
PAC: 4-2-1/5-3-1 Overall
Cody: 4-1-1/6-3-1 Overall
MJF: 2-1/3-1 Overall
Women's Singles
Kris Statlander; 3-0/3-2 Overall
Britt Baker: 4-3/7-3 Overall
Hikaru Shida: 3-2/4-3 Overall
Nyla Rose: 3-3/4-3 Overall
Emi Sakura: 1-2/3-4 Overall
Tag Team Division
Santana and Ortiz: 4-2/5-3 Overall
Young Bucks: 5-4/9-5 (Matt), 9-6 (Nick) Overall
The Lucha Brothers: 5-4/7-6 (Pentagon), 8-5 (Fenix) Overall
Best Friends: 4-4/6-3 (Trent), 5-6(Chuck Taylor) Overall
Dark Order: 3-2/4-2 Overall