AEW News You Can Use: November 24-30, 2019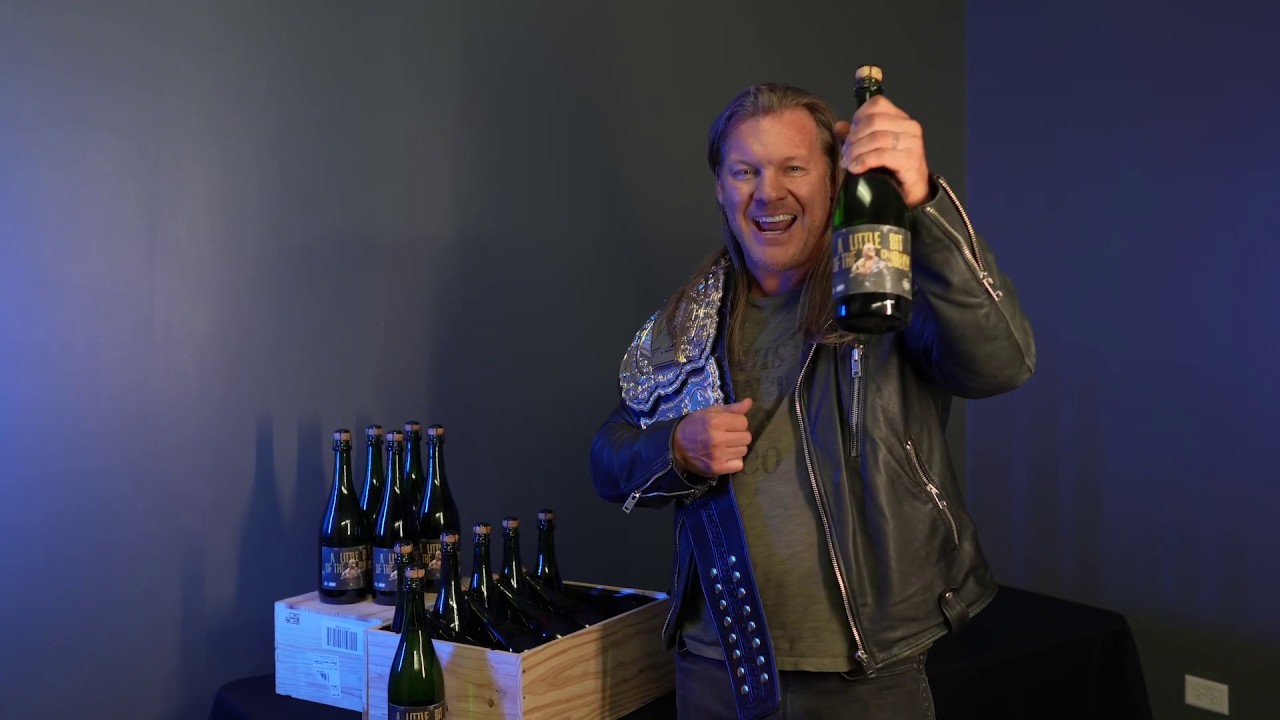 Tiffany MC is back with your AEW catch-up for the week that was. What happened, and what's coming up?
News, Tidbits, and Fun
Lance Archer Challenges Jon Moxley
If you recall a few months ago, Jon Moxley was stripped of his IWGP US Championship after a Typhoon forced him to miss a scheduled event for New Japan Pro Wrestling. Lance Archer filled Mox's spot in the match and became the new IWGP US Champion. On Sunday, in a post show for the World Tag Team League, Lance Archer laid down the challenge to Moxley. Presumably, this match will happen at WrestleKingdom, an event that will also feature Chris Jericho vs Tanahashi.
Tiff's Takes: Make this happen, New Japan and you can have all my money!
Kylie Rae Breaks Silence
When Kylie Rae was signed to AEW last year, everyone had high hopes for her and what she would bring to AEW's fledgling Women's Division, so it was a shock to everyone when Rae and AEW abruptly parted ways just before the All Out event, leading to rumors as to what the cause of the split was. AEW was reluctant to discuss the matter other than confirm that Rae had left the company, leading to speculation that she'd been bullied out of the company by Brandi Rhodes. A few weeks ago, Booker T, who had trained Rae addressed the issue on his podcast, saying that Rae hadn't been ready for a bigger stage like AEW. Rae finally addressed the rumors and confirmed that she'd left the company due to not being ready for AEW and not because of any backstage issues.
Tiff's Take: This story has been percolating since Rae left and I'm glad she's finally addressing it.
Britt Baker Shown at TakeOver
AEW's Britt Baker was spotted and mentioned at WWE's TakeOver on Saturday, causing something of a furor among fans. Baker was there supporting her fiancee, NXT Champion, Adam Cole. When asked about the issue, WWE COO, Triple H said that the person who focused on Baker didn't know that she wasn't supposed to be shown on TV and apologized to Baker, stating that he didn't want her to get into trouble for the mistake.
Tiff's Take: This is a non-story, in my opinion. Baker and Cole's relationship has never been a secret and she's been shown on camera at most of the TakeOvers she's attended even after she signed with AEW, the difference is that people are suddenly wanting to make this a Wednesday Night War thing instead of just letting it go.
AEW Coming to Cleveland, OH, Jon Moxley Responds
On January 29, AEW will be filming Dynamite in Cleveland, Ohio, so if you're in the area, get your tickets for a wild night of wrestling! Jon Moxley responded to this news by calling out the Heritage Bank Center of his hometown of Cincinnati, Ohio to book a show.
AEW Teamed with Special Olympics Before Dynamite
Anyone who has followed WWE knows that WWE is always working with the Special Olympics, which helps developmentally challenged individuals compete in sports, and AEW got in on the act by hosting some Special Olympics athletes in Chicago before the taping of Dynamite. It looked like the athletes had a lot of fun and learned to climb between the ropes from none other than Brandi Rhodes herself.
AEW Announces Launch of 'A Little Bit of Bubbly' Sparkling Wine 
This is one of those 'Really?' stories. After the success of the Chris Jericho 'A little bit of bubbly' meme and t-shirt, AEW has teamed with long-time friend, Stephen Amell of 'Arrow', to create the new 'A Little Bit of Bubbly' sparkling wine that was launched on November 27. For those of you wondering what the difference is between 'champagne' and 'sparkling wine', the answer, roughly, is that there really isn't one, but due to regulations in France, only sparkling wine grown in the Champagne region of France can be called 'Champagne', everything else is called 'sparkling wine'.
Cleveland AEW Fans Crash Ticket Website
There's been a lot of talk about AEW not selling out in Chicago this past week, fueling talk among the doubters that AEW is stalling, while ignoring factors like: WWE had just been in town for 4 days and it was a holiday weekend. However, the fans in Cleveland were so excited by the prospect of AEW coming to town that they crashed the ticket website.
AEW Under Investigation For Blading by Maryland State Athletic Commission
In one of those 'What is your deal?' stories, a former WCW announcer that no one remembers, Chris Cruise, has filed a complaint against AEW for blading with the Maryland State Athletic Commission. Cruise claims that there was blading during the Jon Moxley/Kenny Omega match at Full Gear. Even though the Commission has stated that they had doctors at the Full Gear event, and they presumably didn't observe any blading or it would've been reported, but they have opened an investigation, which is SOP.
Tiff's Take: Who the fuck is this guy and why is he tattling on an UNSANCTIONED match?! Plus, if Maryland had officials there to check on the proceedings and they didn't say anything, why is he complaining? If he didn't like the match, fine, but don't start shit over it.
12-4-19 Dynamite Card
Jon Moxley vs Joey Janela
Dustin Rhodes and the Young Bucks vs Sammy Guevara and Proud n Powerful
Trent vs Fenix
Christopher Daniels vs Pentagon
AEW Rankings
Men's Singles
Jon Moxley (YAY!!!)
PAC
Kenny Omega
Cody Rhodes
MJF
Women's Singles
Hikaru Shida
Emi Sakura
Britt Baker
Nyla Rose
Bea Priestley
Tag Team Division
Santana and Ortiz
Young Bucks
Best Friends
Lucha Brothers
Private Party
Stay tuned for Tiffany's AEW coverage throughout the week!