Cook's Top 5: Ways WWE Listened To Their Audience In 2019
Many thought it was only lip service but, Steve Cook gives us the Top 5 ways WWE actually listened in 2019!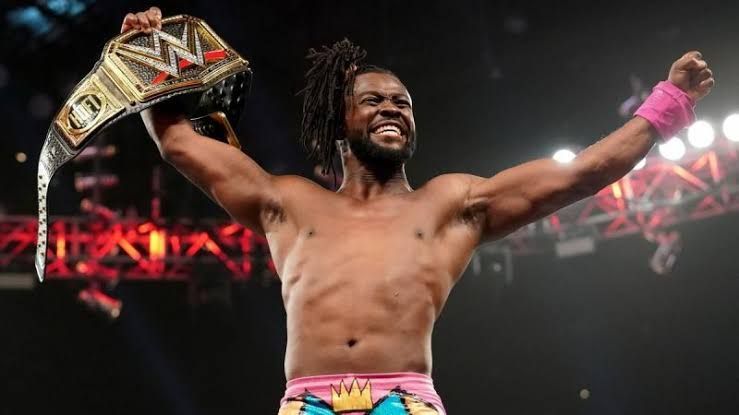 You may recall the end of 2018. WWE was in something of a lull creatively. They were largely presenting things their audience didn't particularly care about. Sure, they had their defenders who were all about Baron Corbin's never-ending push as Raw Constable/General Manager/whatever the hell title he had at the moment, and there were plenty of folks popping for Universal Champion Brock Lesnar whenever he showed up, but the majority of the audience wasn't smelling what WWE was cooking.
The McMahon family response? Hit the ring, claim they were listening, and promise to give the people what they wanted.
12 months later, WWE Raw is largely in the same position they were at this time last year. The 8PM hour of Raw was fourth for the night in the 18-49 demo on December 17, 2018 & December 16, 2019. The numbers are down across the board, but the same could be said for other shows on the list each year as people continue to shift the ways they consume programming. (The biggest gainer? Fox News. That audience doesn't shift the way they consume anything, and the outrage in their circles is high these days, so you would expect viewership to be up.)
The main question is this: Has WWE lived up to their word & listened to the fans? Most people I saw online discussing this scoff at the idea, but I was able to find five ways in which WWE has listened to their audience since December 2018.
5. WWE Women's Tag Team Championship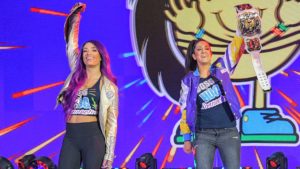 This was a very, very hot topic right around this time last year. Bayley & Sasha Banks had been publicly campaigning for the new championship for months, the fans were feeling the idea, and WWE finally made it official on the episode filmed the same night as the McMahon segment. Bayley & Sasha were the first champions, followed by the IIconics, Alexa Bliss & Nikki Cross, and Asuka & Kairi Sane.
To be honest, things got off to a bit of a rough start. Bayley & Sasha's run as champs was shorter than expected & may or may not have led to some hurt feelings. That would have been fine if the IIconics' four-month reign led to anything of note other than hilarious Billie Kay GIFs & memes. It didn't, but things look to be on the right track now with the championship having main evented the most recent WWE Network Event.
4. Kofi Kingston as WWE Champion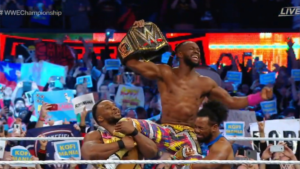 I don't think people realized how much they wanted Kofi to be WWE Champion until he was put into the Elimination Chamber Match and the entire Houston crowd got behind him like he was Hulk Hogan in 1985. The fans made their request, and WWE listened. Kofi was inserted into the spot that reportedly was originally intended for Mustafa Ali and wound up defeating Daniel Bryan for the WWE Championship at WrestleMania 35.
WWE is often criticized for being slow to react to things like a sudden burst in Kofi Kingston's approval rating, but they weren't hesitant to jump on it here.
3. NXT being elevated to Raw & SmackDown's level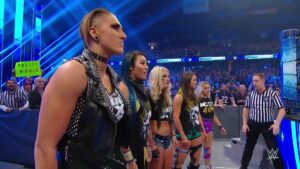 One of the points of emphasis of Vince's speech was the idea of new stars & new matchups. Those who don't feel WWE has lived up to the promises of last December point out that Baron Corbin has gone from being heavily featured as an authority figure on Raw to being heavily featured as a king on SmackDown. They point out that Brock Lesnar has gone from being the rarely seen Universal Champion on Raw to the rarely seen WWE Champion on Raw. Some key roles have not seen a new infusion of talent, or new matchups that people are really interested in seeing.
However, we have seen the elevation of NXT. It's largely happened as a response to TNT picking up All Elite Wrestling, but few would claim that the NXT talent doesn't deserve to be featured on USA weekly. Casual viewers that either don't have WWE Network or don't regularly watch NXT on the Network are now being exposed to the Undisputed Era, Tommaso Ciampa, Keith Lee, Rhea Ripley & many others on a weekly basis. Maybe that wasn't what Vince originally meant, but WWE has presented fans with the new stars they clamored for. You just kinda feel bad for the NXT people that got called up the main roster to do nothing before the brand got elevated.
2. Roman Reigns not pushed as strong as previously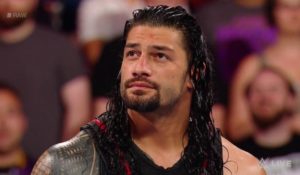 The level of push for the Big Dog is something that's been a point of contention for WWE fans for many, many years. Once the Shield split up, Reigns was immediately inserted into the main event picture and always featured as one of the top guys. Reigns was featured in four straight WrestleMania main events, getting booed in each one while being portrayed as a babyface. Ironically enough, one would have expected Reigns' return from leukemia to result in an even bigger push. It didn't.
Reigns was kept on the upper mid-card level pretty much all year. One could say that WWE didn't do the most it could to capitalize off of fans won over by Roman defeating cancer. After getting drafted to SmackDown, Reigns spent his time feuding with Shane McMahon, Daniel Bryan, Erick Rowan & King Corbin, nowhere near the WWE Championship that many assumed he would win to be the undisputed top guy on SmackDown. Didn't happen. The fans that didn't want Roman Reigns shoved down their throats won the day.
1. Seth Rollins as the top guy, brother!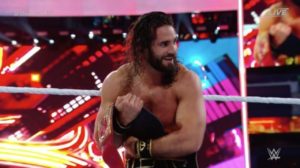 Around this time last year, I wrote an article about how Seth Rollins had delivered stinkers in several PPV matches. Boy, were people outraged! They couldn't imagine somebody having the temerity & the unmitigated gall to claim that Rollins was anything other than a Crossfit Jesus inside the squared circle. At that point in time, Seth Rollins could do no wrong and everybody wanted him to defeat Brock Lesnar for the Universal Championship and become the top man in WWE.
So that's exactly what happened. Rollins whooped Lesnar at WrestleMania, became Universal Champion, and was the focal point of WWE programming for most of the year. The WWE Universe asked for it, and WWE gave it to them. What happened afterwards with the fans turning against Rollins after the man turned out to be bad on Twitter can't really be held against WWE.