DeMarco: No Becky Lynch On Raw Is A Good Thing (For Now)
Greg DeMarco steps into the box to explain why Becky Lynch, one of the faces of the WWE, benefits from being off of television. Can you buy-in to it?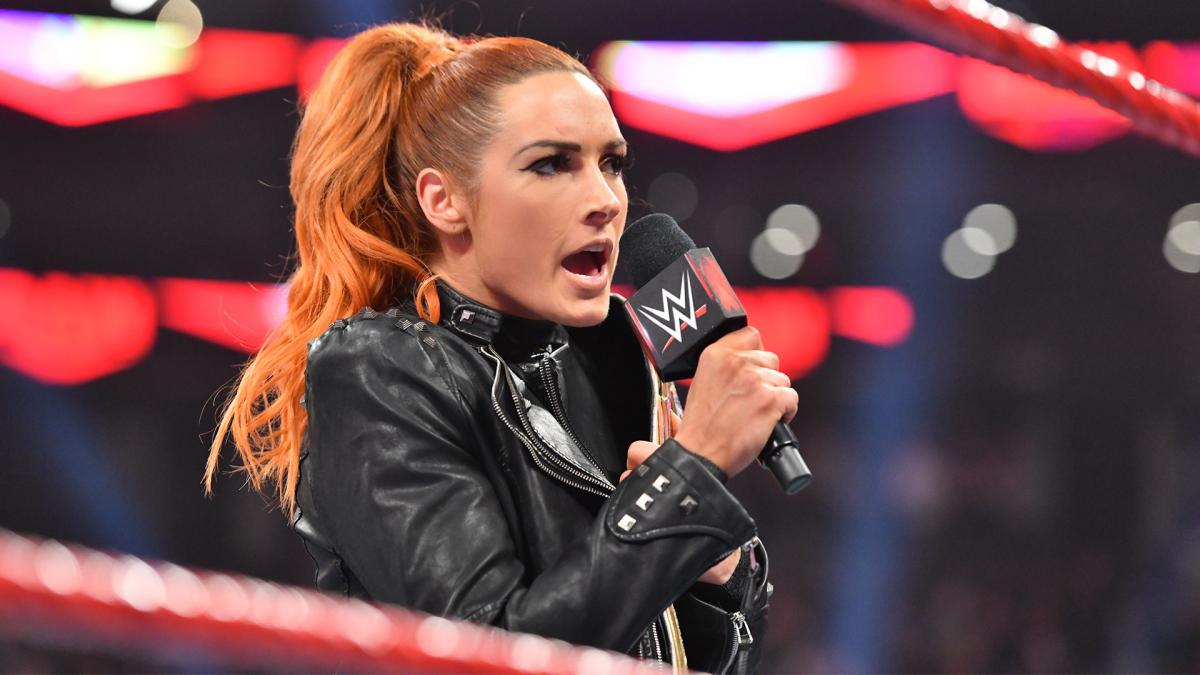 Greg DeMarco steps into the box to explain why Becky Lynch, one of the faces of the WWE, benefits from being off of television. Can you buy-in to it?
Becky Lynch, aka "The Man," is one of the biggest stars in all of WWE. Her rise to fame has seen her grab the mainstream spotlight, and she is arguably the second biggest star in all of WWE today. In 2019 she won the Women's Royal Rumble (despite not being an official entrant), and went on to main event WrestleMania with Charlotte Flair and Ronda Rousey, scoring the pinfall victory over the latter and leaving a double champion–"Becky 2 Belts."
Fast forward to late November/early December of that same year, and Becky Lynch is surprisingly absent from WWE Monday Night Raw, her home with the company. Her absence has been the motivation behind takes such as this one, from CageSideSeats:
"Becky Lynch claims to be the face of WWE, but how can that be true when they keep her off television for two consecutive weeks seemingly due to creative having nothing for her? I have a hard time seeing a scenario where other top stars in their prime like John Cena, The Rock, Steve Austin, CM Punk, and Roman Reigns would be kept off television for two straight weeks unless there was a good reason for it."
Now let's be honest, CSS isn't exactly known for it's level-headed takes on pro wrestling, but their take on Becky Lynch being absent from Raw isn't without support. They are definitely not alone in this thinking, as even a social media deprived villain like myself still sees the tweets and posts wondering where in the heck the Irish Lass Kicker has run off to.
But I am here to posit that this is actually a very good thing, and the detractors are (once again) losing sight of the big picture.
Over-Saturation Of A Character Is A Real Thing
During, and after her WrestleMania build, plenty of fans online started to complain that they were getting too much Becky Lynch, growing tired of her act and her popularity. Her fans were often closed-minded, insisting that it would be Becky Lynch vs Ronda Rousey in the main event of WrestleMania 35 despite the obvious storytelling of (and need for) Charlotte Flair being inserted in the match. Charlotte was often the glue that held the match together, and the end result was better because of her presence.
We also got "The Man's Man," a gimmick for Seth Rollins that started his downward spiral that is likely to end in his full-on heel turn. Becky Lynch was everywhere in and out of WWE, and character-fatigue would begin to set in if nothing was done. The aforementioned John Cena and Roman Reigns suffered from character-fatigue in the past, and were referenced by CageSideSeats above as examples to support needing Becky on television.
But there's even more historical connections we can make to Becky's absence.
TV Absences for Hulk Hogan and Dusty Rhodes Were Commonplace
Professional wrestling was originally built around the house-show model, where you had to pay to see the payoff. It was rare to see big time babyfaces like Hulk Hogan or Dusty Rhodes on television, and when you did, it was usually a promo or an angle that would drive ticket-sales. While the business has changed, one thing hasn't–the need to build anticipation.
Becky Lynch will be back sooner rather than later, probably this Monday on Raw to set-up a tag team TLC match for the pay-per-view that shares the same name. Charlotte Flair has been feuding with WWE Women's Tag Team Champions The Kabuki Warriors, and Becky is a natural fit to team with her "best frenemy" against the ultra-talented Japanese duo.
WWE TLC 2018 was main evented by a Smackdown Women's Championship match between Charlotte, Becky Lynch, and Asuka, and following that up with a tag team match that essentially just adds Kairi Sane into the mix is a decision I can get behind. Becky appearing on Raw this Monday would have greater impact thanks to her absence. I can easily envision a Kabuki Warrior beatdown of Charlotte Flair that is met with "BECKY LYNCH!" chants from the Raw crowd, who would have the immediate Pavlovian response when their chosen hero makes her return.
Becky Is Still A Face-Of-The-Company Star
Being gone for a couple of weeks doesn't take away Becky Lynch's significance. Despite only hitting the main roster in 2015, Becky can be named as one of the ten biggest stars of this soon-to-end decade. Her rise to stardom is that iconic, and is one that people will take about for most of the next decade. This slight absence will only make the heart grow fonder, while giving more time on Raw for other stars to develop and shine. One of the strengths of early NXT was that you didn't see the same people every week. That was also touted as a plus for AEW Dynamite during it's formative weeks.
I get it–you love Becky Lynch. I am a big fan of hers as well. But this is a marathon, not a sprint. There's a fine line between "being properly featured" and "shoved down our throats," and letting Becky spend a few weeks off of television will prevent the latter. Don't be so quick to jump to "creative has nothing for Becky," when Paul Heyman has delivered a consistently entertaining Raw product since taking the reigns of the program.
Pro wrestling, along with sports entertainment, is a fun ride. Enjoy it! Follow me on social media @ChairshotGreg and drop me a line at gregdemarco@thechairshot.com.