DeMarco: Predicting The Top WWE WrestleMania 36 Matches
WrestleMania season is right around the corner, and Greg DeMarco reads the tea leaves to see what is on the horizon for WrestleMania 36 in Tampa!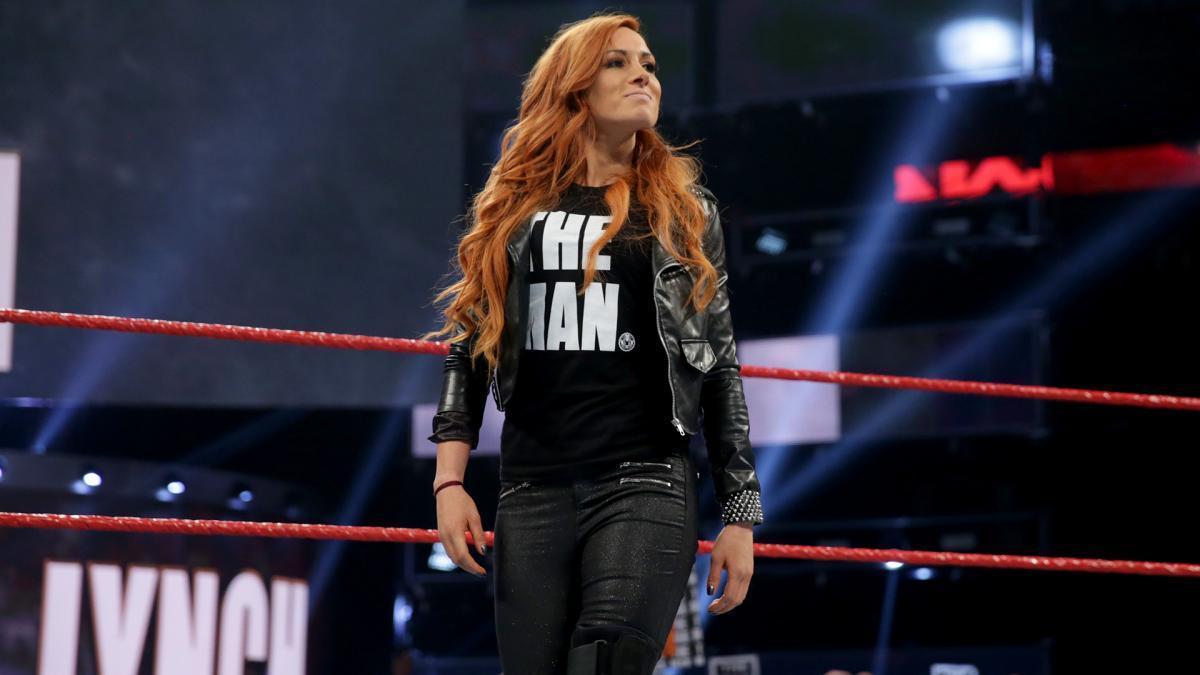 WrestleMania season is right around the corner, and Greg DeMarco reads the tea leaves to see what is on the horizon for WrestleMania 36 in Tampa!
"It's the most wonderful time of the year!" No, I'm not talking about Christmas, although the Thanksgiving to Christmas run is my favorite season, I am talking about The Road To WrestleMania! WWE is headed towards that now, as we will come back from the holidays with the build to the Royal Rumble in Houston, and then we're off to the races with en route to the Granddaddy Of 'Em All, WrestleMania 36!
While we may not get Kairi Sane on the Pirate Ship at Raymond James Stadium, we are sure to get the typical WWE spectacle that we know and love. (Well, I know and love it. Many of you probably hate it!)
WrestleMania 35, from Met Life Stadium outside of New York, featured the first ever women's main event when Becky Lynch pinned Ronda Rousey to win both the Raw and Smackdown Women's Championships (change those names, WWE!) in a triple threat "Winner Take All" match that also included Charlotte Flair.
How will WWE follow-up last year's event when they make their way to Tampa to fill a stadium that will likely be set to hold 70,000 people? I have some ideas! These aren't shots in the dark (most of them, anyway), as this is more about reading the ol' tea leaves and seeing the directions already put into place. Let's have a look!
Royal Rumble Winner Shayna Baszler vs. Raw Women's Champion Becky Lynch
I was 100% on this match happening after the finish to Survivor Series 2019, when Shayna Baszler won the main event triple threat match by making Smackdown Women's Champion Bayley tap out, but Becky Lynch "got her heat back" with an attach on the Queen Of Spades at the end of the show.
Recent events have made this path more clear, as Rhea Ripley beat Shayna Baszler clean for the second time this year, and this time she won the NXT Women's Championship in the process, all during this week's edition of WWE NXT. The black and yellow brand has it's new dominant female force, and Shayna is clear to do what I've believed would happen for a while now: win the 2020 Women's Royal Rumble Match.
On the Becky side, she is rumored (and you can already see it playing out on TV) to have a showdown with Asuka in Houston, to beat the women she hasn't been able to beat and avenge her loss at the 2019 Royal Rumble.
This all sets the table for Shayna Baszler to win the 2020 Women's Royal Rumble Match and challenge Becky Lynch for the Raw Women's Championship at WrestleMania 36. The path is clear, and it all makes perfect sense. Book it Vince!
Royal Rumble Winner Roman Reigns vs. Universal Champion Bray Wyatt/The Fiend
That's right, when it's main event time at WrestleMania 36, I firmly believe you'll hear Michael Cole proclaim "Here Comes The Big Dog!" Reigns was cleared to compete after the WrestleMania 35 plans were made, meaning he would take Dean Ambrose's place in a singles match and defeat Drew McIntyre at the biggest show of the year. Since that time, Roman has carried the Blue Brand by doing things like making Baron Corbin look slightly less sucky (he still sucks), and wrestling for Steve Harvey on New Years Eve.
On the flip side, you have Bray Wyatt and The Fiend, who basically combine to form the hottest act in all of WWE. Wyatt became Universal Champion at Crown Jewel, moving that championship to Smackdown and the FOX network. Wyatt/Fiend are currently embroiled in a program with Daniel Bryan, but that should wrap up around the Royal Rumble (or Fastlane, I guess), freeing The Fiend (and Bray Wyatt) up for Royal Rumble winner Roman Reigns.
WWE Champion Brock Lesnar vs. Tyson Fury
I know this isn't the match most everyone wants to see–at least most everyone reading this on the internet. But this is a MONEY match for the company, and one that I'd bet both men want to deliver. I know JBL already termed John Cena "Big Match John," and it's truly applicable, but Brock Lesnar really has become "Big Match Brock." He had 48,000+ people on their feet believing Finn Balor had a shot at unseating him at the 2019 Royal Rumble, and everything he does is a must-see attraction.
As for Tyson Fury, he won his match against Braun Strowman (by countout) at Crown Jewel, and has been vocal about a desire to return to the company for at least one more appearance. A match with Brock Lesnar makes the most sense for the show, as it draws in eyeballs that wouldn't normally be on the show, and from the world of boxing that is already used to the pay-per-view and subscription model.
There's money to be made with Brock Lesnar vs. Tyson Fury, and WWE is gonna make it at WrestleMania 36!
John Cena vs. Braun Strowman
We've had recent indications that John Cena wants to have a big role at WrestleMania 36. His past two WrestleManias have featured a match with The Undertaker that can best be described as "weird," and at run-in with Elias that no one really remembers. The year before those he proposed to Nikki Bella, and helped The Rock fend off The Wyatt Family. And before that he had matches with Rusev and Bray Wyatt. It's been quite the drop off for the former "Juan Cena" since his two match WrestleMania main event series with The Rock.
So if Cena wants to have a big role, who better to serve as his opponent than Braun Strowman? Braun is a tremendous larger-than-life character that WWE obviously sees money in. Braun has really been used in the Andre The Giant (or Big Show) role, moving up and down the card as needed and being a strong novelty act. A match with John Cena can cement the legacy of Braun Strowman, and set him up for future big money matches in the company.
And that makes sense since he himself revealed the he signed a new 4-year deal back in July. I can't think of a better foundation for the rest of that contract than a match with John Cena at WrestleMania 36.
Charlotte Flair & Natalya vs. WWE Women's Tag Team Champions The Kabuki Warriors (Kairi Sane & Asuka)
This one is a big of a shot in the dark, but I think it makes sense. Becky Lynch will vanquish Asuka at the Royal Rumble, opening the door for her showdown with Shayna Baszler. But what about Charlotte Flair? I don't see Charlotte in the women's battle royal, and they just played the "legends opponent" card at SummerSlam. And given recent events, I don't see why she'd be done with the Kabuki Warriors, either.
But why Natalya? Well for starters, Natalya is on Raw. And as we discussed in this week's Greg DeMarco Show, Natalya can be inserted into almost anything and be a credible part of it. This match would somewhat serve as a longevity award for her contributions to WWE, being given a spotlight–and likely a big victory–on the WrestleMania stage. The year 2020 will mark her 20th year in the wrestling business, which is an easy element to weave into this story.
---
That's not even the half of it! I haven't addressed NXT (who will be involved in this year's WrestleMania event), The Undertaker, Randy Orton, Seth Rollins, AJ Styles, Kevin Owens, and other major stars who will obviously be a part of the card. What do you see happeninig?
Pro wrestling, along with sports entertainment, is a fun ride. Enjoy it! Follow me on social media @ChairshotGreg and drop me a line at gregdemarco@thechairshot.com.
King's WrestleMania Rewind: Stone Cold VS. Scott Hall (WrestleMania X8)
Chris King is back with another WrestleMania Rewind, looking at the NWO's Scott Hall battling Stone Cold Steve Austin at WWE WrestleMania X8 from Toronto!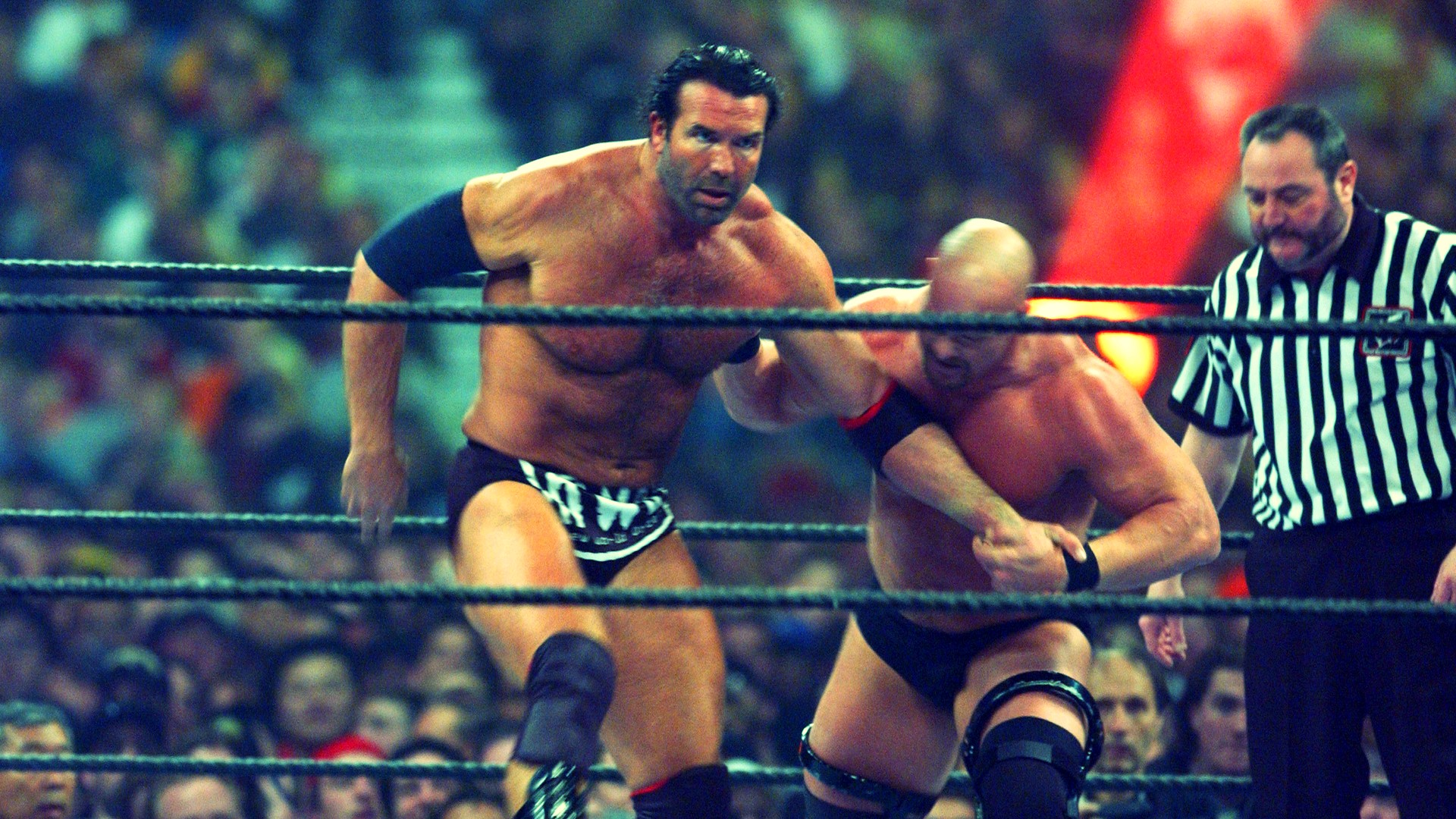 Chris King is back with another WrestleMania Rewind, looking at the NWO's Scott Hall battling Stone Cold Steve Austin at WWE WrestleMania X8 from Toronto!
Chris King is back this week with another edition of WrestleMania Rewind, where he is rewatching all the past Mania matches and feuds. This week you're in for a treat as we look back at 'Stone Cold' Steve Austin vs. Scott Hall at WrestleMania X8.
In late 2001, Vince McMahon bought out his competition WCW and acquired the rights to a plethora of talent including Booker T, Eddie Guerrero, Chris Benoit, and the iconic trio known as NWO. Hulk Hogan; Kevin Nash, and Scott Hall were hell raisers, and what better way to make a name for yourself than take out the two top superstars in the WWE The Rock, and Stone Cold?
The NWO cost Austin his chance at becoming the Undisputed Champion at No Way Out during his match with Chris Jericho. Adding insult to injury, the NWO spray-painted 'The Texas Rattlesnake' with their brand logo just like they did in WCW. As you can imagine, Austin was pissed and out for revenge against the group and primarily Scott Hall.
Hall would challenge Stone Cold to a match at WrestleMania 18. Both superstars beat the living hell out of each other leading up to this highly-anticipated match for who runs the WWE.
The glass broke and Stone Cold made his iconic entrance, and black and white NWO covered Halls' entrance alongside Kevin Nash. With the odds stacked against 'The Toughest S.O.B' could Austin or NWO prove their dominance? Sadly the NWO  broke up that very night when Hulk Hogan came to the aid of his adversary The Rock after their 'iconic' dream match. Stone Cold would ensure the victory with the Stunner. Hall would perform an Oscar-worthy sell over the finisher.
What a time to be a wrestling fan in the 2000s when nothing was impossible for WWE. Who would've thought WCW would go out of business and Hogan would make his long-awaited return to WWE?
King's WrestleMania Rewind: Seth Rollins vs. Kevin Owens (WWE WrestleMania 36)
Chris King takes a look at the most underrated WWE WrestleMania matches, and starts off with Seth Rollins battling Kevin Owens at WrestleMania 36!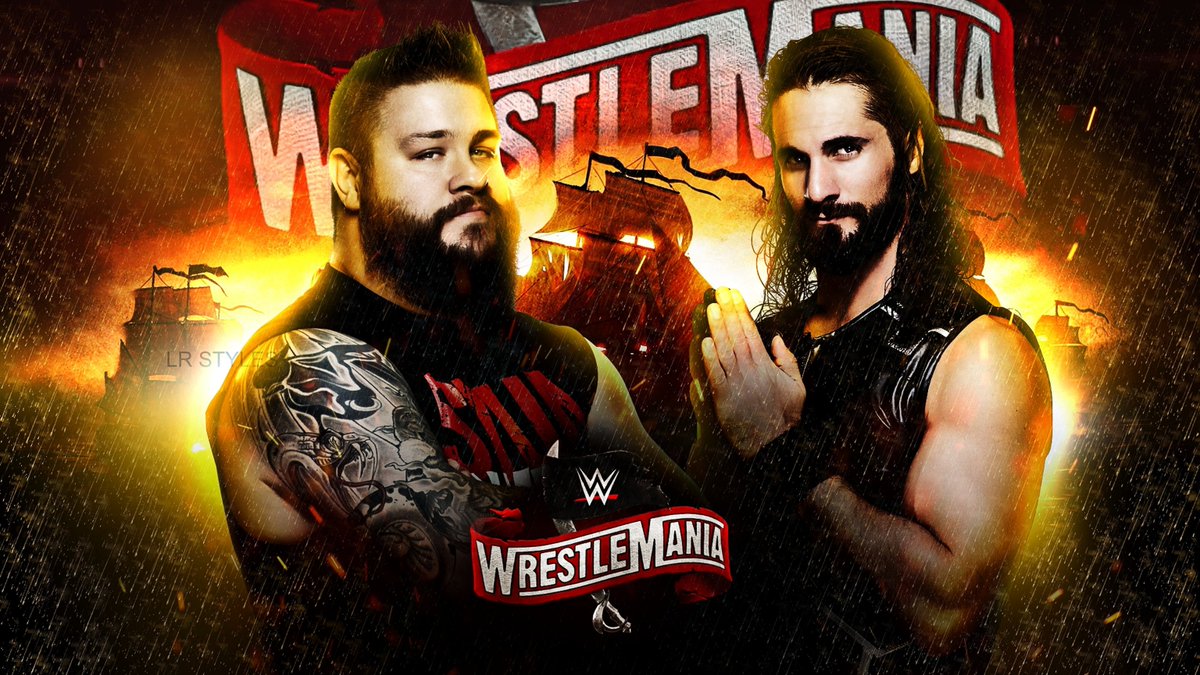 Chris King takes a look at the most underrated WWE WrestleMania matches, and starts off with Seth Rollins battling Kevin Owens in the WWE Performance Center at WrestleMania 36!
Chris King is starting a new series heading into WrestleMania season dubbed WrestleMania Rewind. Each week he'll be going back and sharing his insight over underrated matches at the Show of Shows. First up, is Kevin Owens vs. "The Monday Night Messiah" Seth Rollins at WrestleMania 36.
At the 2019 edition of Survivor Series, Rollins sacrificed himself during the men's traditional match allowing SmackDown to ultimately gain the victory. The following night the self-proclaimed Messiah, berated the whole roster but KO was not having any part of it. Owens quickly became a huge barrier in Rollins' cause for the greater good. The Authors of Pain attacked Owens with Rollins' character in question.
Owens finally had enough of his rival's mind games and torment and challenged Rollins to a match on the Grandest Stage Of Them All. Rollins mockingly accepted his challenge and the match was made official for night one of WrestleMania. Owens came out of the gate beating the holy hell out of the Monday Night Messiah trying to achieve his long-awaited moment at Mania but, Rollins tried to steal a disqualification victory by using the ring bell.
Owens hellbent on revenge provoked Rollins into turning their encounter into a no-disqualification contest where the fight could be taken all over the empty arena. The highlight of the match, was when KO used the WrestleMania sign to deliver a thunderous senton bomb through the announce table. Owens would secure the victory with a Stunner in an incredible match. Despite having no crowd during the pandemic era, both KO and Rollins put on an intense performance under the brightest lights.
In my personal opinion, this was a great feud that helped both superstars in their transformation as compelling characters for years to come.