DeMarco: Top 10 Stars Of The Decade
Greg DeMarco brings you his decade-ending list of the Top 10 stars of the past 10 years. Not an easy task, but see how your list compares!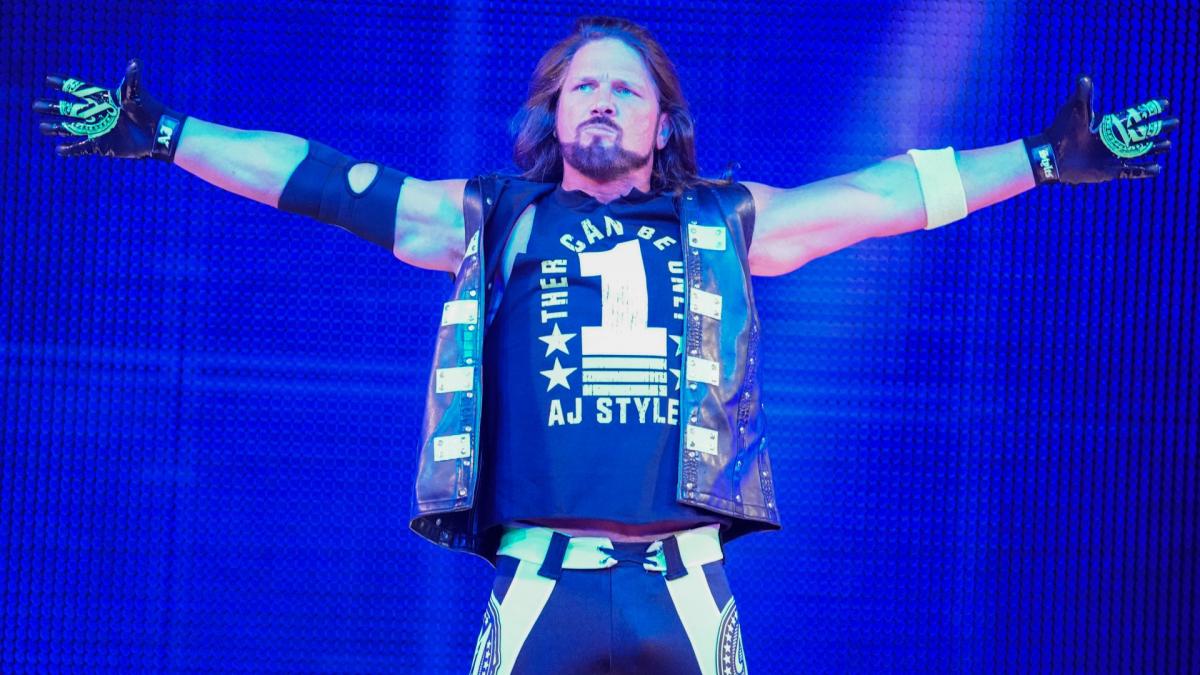 Greg DeMarco brings you his decade-ending list of the Top 10 stars of the past 10 years. Not an easy task, see how your list compares!
The end of 2019 also brings the end of a decade, one that saw the wrestling business go through a tremendous amount of change. I started writing about wrestling for 411Mania in 2010, so I've been right here for the crazy ride that the wrestling business has taken us on. With that, I have compiled my Top 10 Stars Of The Decade.
The Top: AJ Styles
The Phenomenal One has really been a decade-defining talent. During the past 10 years, he's had 11 major title runs, including six world title reigns spread out over TNA, New Japan, and of course WWE. Those reigns totaled 1038 days, which is a lot. How much? AJ Styles has been a world champion for 28% of the decade, doing so in three major companies. AJ's run in WWE really cements his place in the decade, and is why I would call him the greatest star of the past 10 years.
Tier 2
Kazuchika Okada
For 1784 days (at the time of this writing), Kazuchika Okada has been the IWGP Heavyweight Champion. That's nearly half of the decade. He won his first championship on February 12, 2012, and is the reigning champion today. He has been the definition of excellence in his career. He's a world champion through and through–so much so that he hasn't held any other championship outside of New Japan's top crown. In his entire career! While he's largely done everything in one company, it's the second largest company in the world and he is undoubtedly their top star.
Brock Lesnar
Love him or hate him, The Beast Incarnate has had an insane run through WWE since his return. Since 2012, he's worked 61 matches (really loving that MMA schedule), and holds a record of 48-12-1. That's an astounding 79% win percentage, and doing so in mostly huge matches. Like huge huge. He's main evented WrestleMania twice during that span, held five WWE world titles (including one 504 day run as champion) and even won Money In The Bank this year! And let's not forget that in 2014 he ended legendary WrestleMania streak compiled by The Undertaker. He's a money performer for the company, es evidenced by the crowd's attention during his matches. I often point to his match against Finn Balor at the 2019 Royal Rumble, and that's easy as I was in attendance. 48,000+ didn't sit down from the ring introductions through the finish of the match. No one else does that besides Brock Lesnar. No one.
Roman Reigns
For many, Roman Reigns is the definition of "being shoved down our throats." But if you look at what he's accomplished since making his WWE debut in 2012, it's an astounding list. Yes, he's held a world championship in WWE four different times. But his longest title reign at all is his first–a WWE Tag Team Championship run with Seth Rollins at 148 days. He's also held the Intercontinental and United States Championships. But his most impressive accomplishments come in the form of WrestleMania accolades. Roman Reigns is a four time WrestleMania main eventer, all obviously taking place in this decade. In one of those main events, he became only the second man to defeat The Undertaker on wrestling's grandest stage.
Tier 3
Daniel Bryan
The past 10 years have been a trying time for Daniel Bryan. He climbed to the top of the mountain, giving wrestling fans arguably the greatest story of the decade when he overcame Triple H, Randy Orton, and Batista (essentially all of the fully active members of Evolution) at WrestleMania 30 to leave as WWE World Heavyweight Champion. But that was actually his fourth world title win of the decade! He ended up taking 3 years off due to head injuries, and when he was finally cleared, he returned and eventually became wrestling's top heel. During that turn, he also became world champion one more time.
Chris Jericho
Funny little fact: Chris Jericho started the decade as a world champion in WWE (winning in February 2010), and ended it as a world champion in All Elite Wrestling (winning that one in August 2019). In between there he was one of the most polarizing, surprising, and talked about superstars of the decade. He had memorable runs with Edge, CM Punk, Kevin Owens, and AJ Styles in WWE, he provided New Japan with a huge boost to their subscription service and faced the company's biggest stars in  Kenny Omega, Tetsuya Naito, and Kazuchika Okada, and helped AEW launch their new promotion in 2019. He is the master of reinvention, and the master of eliciting emotion. He's on Mount Rushmore for many an analyst these days, and he's undeniably one of the top stars of this decade.
Tier 4
This tier is a little different, as it includes stars that weren't consistent throughout the decade, but were indeed major players that deserve Top 10 distinction.
Becky Lynch
Becky Lynch's run really covers the last third of the decade, but it's her last two years that put her on the list. She wasn't the face of the Diva's Revolution/Women's Evolution, but she transcended that to become the face of the entire WWE. She won the 2019 Royal Rumble and completed her ascension when she won the first ever female main event at WrestleMania 35. As "The Man," Becky Lynch became a force of nature that wasn't originally intended to be in the WrestleMania main event, but ended up winning the whole thing.
Cody Rhodes
Cody Rhodes does have championship distinction and major event appeal during the past decade. But that's not enough to put him on the list. Cody is on this list because he had the balls to branch out and be different. He left WWE in 2016 and set sail on a journey that saw him revitalize multiple independent territories, and be the catalyst for ALL IN, and the much beloved All Elite Wrestling. The announcement of AEW literally changed the wrestling business, and that does not happen without Cody Rhodes.
CM Punk
CM Punk hasn't wrestled a professional wrestling match since January 2014, but that hasn't stopped everyone from talking about him for the near six-year period since he was eliminated from the 2014 Royal Rumble match. Crazy fact about CM Punk's career, his last singles match ever is actually a win over Billy Gunn on Monday Night Raw! Billy Freaking Gunn! CM Punk is an irresistible force in professional wrestling whose name fans won't stop chanting, and we won't stop talking about. Is he done? Something tells me that while he probably won't appear on a Top 10 Stars list for the next decade, he will in fact wrestle during it.
Tier 5
Randy Orton
Occupying what would essentially be stop #10 in my list, Randy Orton was one of the most consistent performers of the decade–if not THE most consistent performer of the decade not named AJ Styles. Seven of his world championships came during this decade, ranging form 2010 to 2017. He also captured the Money In The Bank briefcase in 2013, main evented a WrestleMania, and served as the WWE's best "plug and play" option for nearly any situation. Randy Orton might go down in history as the most underappreciated star in WWE history, but his role in the past decade cannot be denied.
The Rest
In making a Top 10 list, there were undoubtedly stars that had to be left off. I put them into two groups, and I think you'll see that those groups are quite distinct.
Group 1: John Cena, Kofi Kingston, Seth Rollins, The Miz, Charlotte Flair, Gail Kim
Group 2: Finn Balor, Kevin Owens, Shinsuke Nakamura, AJ Lee, Ronda Rousey, Hiroshi Tanahashi, Nikki Bella
What do you think? Who did I leave off? What did I get just right? What would you change?