King's Top 5 Moments From WWE TLC 2019
Chris King is here with his Top 5 moments from WWE TLC 2019! Was WWE commentary actually a top moment for this show?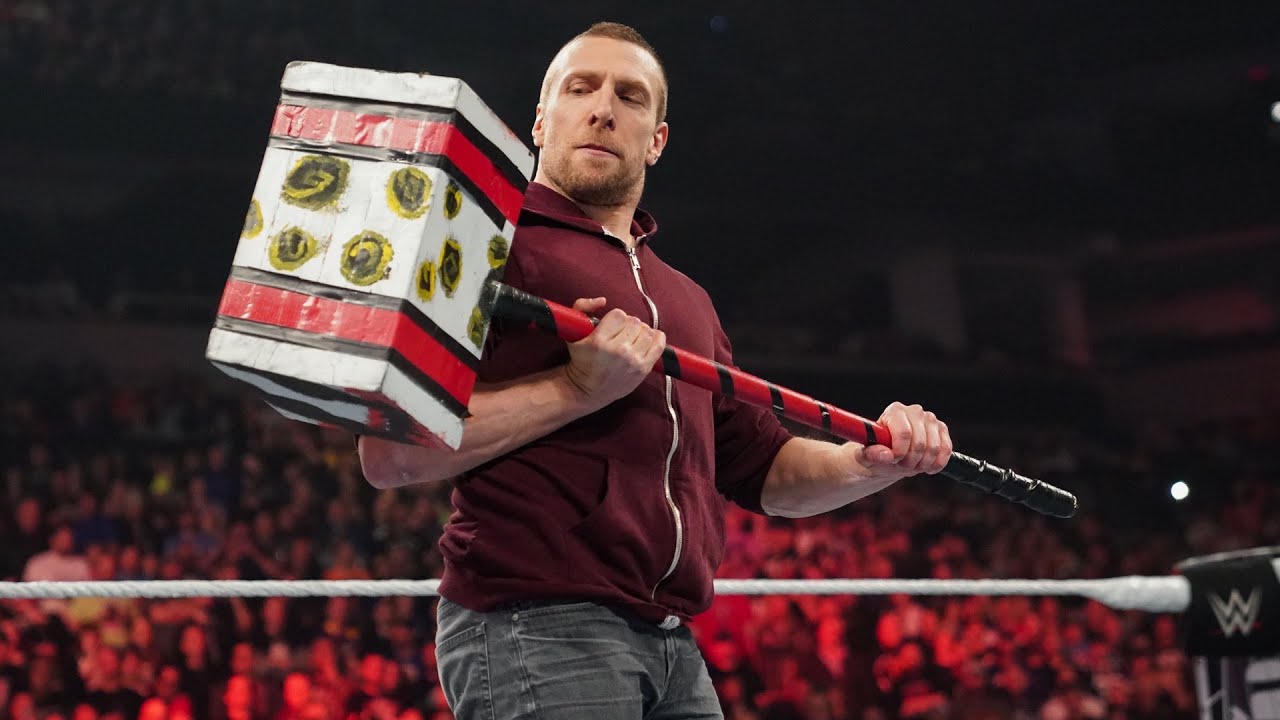 Chris King is here with his Top 5 moments from WWE TLC 2019!
On Sunday, WWE held its final pay-per-view of the year TLC. The WWE Universe witnessed Andrade and Humberto Carrillo deliver another superb match, The New Day defended their SmackDown Tag Team Championships against The Revival in a grueling ladder match, and Bray Wyatt went one-on-one with The Miz. Here are my top five moments of TLC!
#5 – A Special TLC Edition Of The Firefly Funhouse/Opening Video
WWE could have just used a typical and unoriginal opening promo video but they wisely chose to reveal a pretaped edition of the Firefly Funhouse. Bray Wyatt sending the WWE Universe seasons greetings is creepy and terrific all at the same time. Well done production team!
#4 – Kofi Kingston Delivers Another Show-Stealing Performance
If there's anyone who has had such a roller-coaster of a year it's Kofi. He went from defeating Daniel Bryan to win the WWE Championship to losing it to Brock Lesnar in six seconds to winning the SmackDown Tag Team Championships.
At TLC, Kofi put his body on the line numerous times with some incredible feats such as hitting a massive splash straight through a ladder into Dash and Dawson.
Ladies and gentlemen… @TrueKofi! #WWETLC pic.twitter.com/4XuEQhYmBg

— WWE Universe (@WWEUniverse) December 16, 2019
Kofi also managed to retrieve the titles by himself after Big E hit a THUNDEROUS Big Ending from the ladder to the mat. What a way to cap off the last pay-per-view of the year with a spectacular performance.
Look Big E was like "we die together" #NoScrubsCast #WWETLC pic.twitter.com/dVjfK0wuUM

— ✨🌟✨KammieDee ✨🌟✨ (@KAMMEDEE) December 16, 2019
#3 – Aleister Black And Buddy Murphy Go To War
I already knew this match had the potential to steal the show but after minutes of both incredibly-gifted superstars countering each other's maneuvers, it made my night. Both Black and Murphy utilized everything they could think of to put away their opponent but to no avail. Both competitors went counter-for-counter throughout the whole match and it was amazing.
Black and Murphy out here putting on a clinic! #wwetlc pic.twitter.com/NhBnJ5gkED

— Niko Exxtra (@NikoExxtra) December 16, 2019
Black got his nose busted open and Murphy's knee strikes were so nasty tonight. Typically, when a superstar is bleeding and barely able to breathe their pace would slow down not Black. He continued with the ass-kicking and made Murphy work damn hard to match him. The final sequence was fun with knee strikes but one Black Mass meant lights out for Murphy.
#2 – Bray Wyatt's Stellar Character Performance/Daniel Bryan's Return
For months the WWE Universe myself included has been asking how would Bray Wyatt the person act inside a WWE ring? All we've witnessed at this point, is "The Fiend" terrorizing and wreaking havoc on anyone he targeted. We finally got our answer and Yowie Wowie was it everything and more! Wyatt portrayed to the absolute tee his fun-loving and psychotic Firefly Funhouse self and it was something…
Before the bell rang, Wyatt was elated with the adoration of the WWE Universe he so desperately craved. He was acting as if he had finally been accepted by his family. Wyatt laughed all throughout The Miz's unhinged relentless attack. It was so bizarre and fascinating to watch. Miz unleashed so much hatred towards Wyatt that ultimately wiped the smile off his face. Wyatt hit a nasty-looking Sister Abigail on the floor and followed up with another in the ring for the easy win.
Someone's watching…#WWETLC @WWEBrayWyatt pic.twitter.com/ovEaqFPF5t

— WWE (@WWE) December 16, 2019
After the match, The Fiend appeared on the Tron and Wyatt said "Ok I'll do it" unsure of what that meant. Wyatt pulled out his special massive mallet from the Firefly Funhouse and was seconds away from bashing Miz's skull in. Daniel Bryan returned in a maroon hoody came in and blasted him with a running knee. Bryan revealed to be shorthaired and reminiscent of his look from 2010-2012.
⬇️ GIF REACTIONS BELOW ⬇️@WWEDanielBryan is BACK! #WWETLC pic.twitter.com/45WxgJHOo9

— WWE Universe (@WWEUniverse) December 16, 2019
He continued beating the holy hell out of Wyatt to the applause of The Yes! Movement. He went to use the mallet but the lights went dark and Wyatt disappeared. This was truly a special moment for me and it appears that Wyatt and Bryan's feud has only just begun!
Honorable Mention – Samoa Joe On Commentary
Typically, I wouldn't add this as a top moment but Joe is an absolute beast on the mic whether as a performer or in this case as a commentator. Currently, he has joined up with Jerry "The King" Lawler and Vic Joseph. No offense to Lawler but his comedy stick jokes are not funny and it takes the focus away from the in-ring action.
Joe, on the contrary, has a way of telling a small joke based on the match itself and it blends in perfectly with what you're actually seeing happen. It was definitely a great addition to the pay-per-view announce scene.
#1 – The Kabuki Warriors And Becky Lynch & Charlotte Flair Tear Each Other Apart
Last year when Paige originally introduced the unusual pairing of Asuka and Kairi Sane the WWE Universe was not sure of what to think about the duo. Their gimmick wasn't getting over as it should have. Yes, they were winning matches and going after the heels but it didn't gel with the audience.
Add some underhanded tactics and some green mist and things finally took the right turn for them. Asuka and Sane have transformed their characters into dark and dastardly heels with the body paint and everything. Over the past month, The Kabuki Warriors have found themselves on the opposite side of "The Man" and "The Queen."
Asuka is no stranger to Lynch and Flair after their clash over the SmackDown Women's Championship at last year's TLC pay-per-view. Don't even get me started on how much Lynch and Flair despise each other but they were forced to come together to take down a common enemy.
Get the Tables #WWETLC pic.twitter.com/bv02MEPhfc

— Raj Debnath (@RajDebn32913958) December 16, 2019
Talk about a high-octane and red-hot match with both teams willing to go to whatever ends to put the other away. The two enemies put their differences aside and fought valiantly but it was the smarts of The Kabuki Warriors allowed them to prevail and retain their WWE Women's Tag Team Titles.
As it should be #WWETLC pic.twitter.com/yHmR9TlY6n

— Dr HUGENSTEIN🌭 (@DrHugeShow) December 16, 2019
I'm noticing a trend here with the WWE Universe knowing very little about the overall pay-per-views and I believe this new formula is working. It's adding some much-needed anticipation for the unexpected and TLC was no different.
#WWETLC Yowie Wowie that was fun 😀 pic.twitter.com/13yO33CDcg

— Mike (@MAW_PA1) December 16, 2019
WWE is one of my largest pro wrestling companies in the world and they know that no matter how many people dislike the product there will still be billions of the WWE Universe watching it.