King's Top 5 Quick Hits For Last Week
Chris King takes a look back at the last week that was, seeing how the stars aligned and where his entertainment peaked!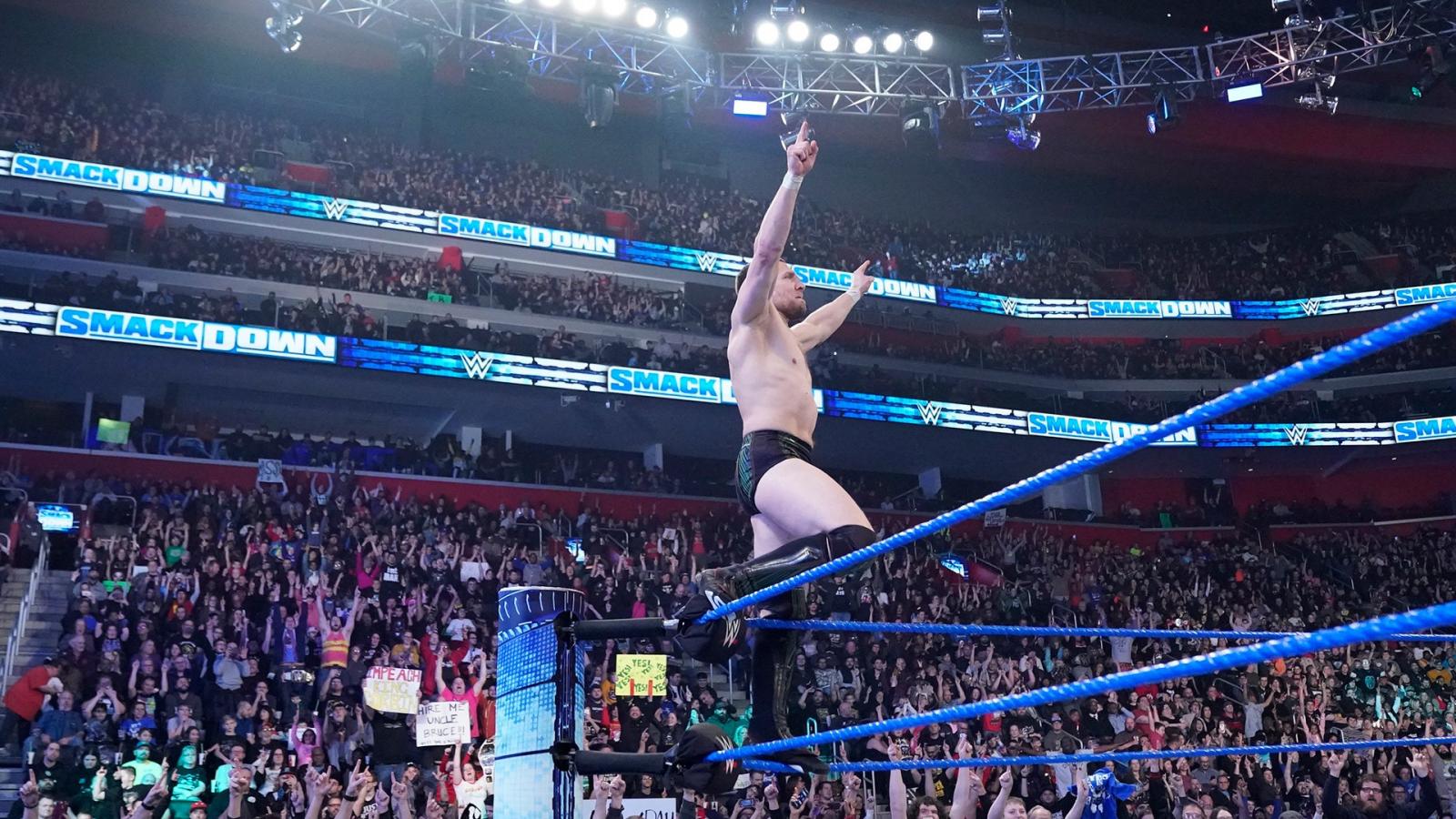 Chris King takes a look back at the last week that was, seeing how the stars aligned and where his entertainment peaked!
Hello everyone, welcome to another edition of the quick hits for this week in WWE. There were so many big moments that took place during this Christmas week such as Samoa Joe getting attacked by The AOP, Daniel Bryan earned a Universal title shot at the upcoming Royal Rumble pay-per-view, and so much more. Here are my top five moments for this week.
5. Samoa Joe Back In Action
For several months now, Samoa Joe had been absent from WWE while recouping from a thumb injury until he joined the Raw commentary team. Might I add that Joe calling the action and the matches have been a welcome change that has provided Monday nights some much-needed excitement?
On this week's edition of Raw, Seth Rollins was challenging Rey for the United States Championship in the main event which ended in a disqualification. As Rollins, Akam, and Rezar began to beat Mysterio all the way up to the ramp, Joe refused to leave the announce table. Because of Joe's defiance, he became the latest victim of the dangerous trio. Man, I can't wait to see Joe back inside the squared circle!
4. Cesaro On TV Is A Great Thing
Shortly after Crown Jewel, Cesaro aligned himself with the Intercontinental Champion Shinsuke Nakamura and his mouthpiece Sami Zayn on Friday Night SmackDown. Two weeks ago, Nakamura and Cesaro unsuccessfully challenged The New Day for the SmackDown Tag Team Championships in a terrific match.
On this week's edition of SmackDown, Cesaro, Nakamura, and Zayn faced the team of Kofi Kingston, Big E, and Braun Strowman in a six-man tag team match. While obviously, I would love to see Cesaro inserted into the main event title scene at least he's being regularly used on TV which is something that hasn't happened in a while.
3. Bobby Lashley vs. Cedric Alexander
It's still amazing to me how WWE can book two superstars who have little to no interaction and pit them against each other and create magic. This is exactly what happened on this week's edition of Raw, as Cedric Alexander faced off against Bobby Lashley for the first-time-ever. While the match was over quickly, the former Cruiserweight Champion was able to showcase his incredible high-octane offense.
Lana allowed just enough of a distraction which allowed Lashley to pick up the win but Alexander put up one hell of a fight against the powerhouse. This could be a great short-term program for Alexander until the Road to WrestleMania begins.
2. The Universal Championship Scene
Bray Wyatt and the Universal Title have been highlighted on every single episode of Friday Night SmackDown contrary to the WWE Championship that's rarely seen on Raw. At Survivor Series, Daniel Bryan lost to "The Fiend" Bray Wyatt and shortly afterward he mysteriously disappeared for nearly a month. At TLC, the Bryan of old returned rejuvenated and ready to get his revenge.
On top of Bryan being a target for Wyatt, The Miz has also fallen victim to his sick and twisted mind games leading up to the pay-per-view. The Miz brought the fight to Wyatt but was unsuccessful in defeating him. Last week, King Corbin decided that he was worthy of a title shot just as much as Bryan and Miz were.
On this week's edition of SmackDown, all three superstars were announced for a triple-threat-match to determine the next number-one contender to face The Fiend at Royal Rumble. At the start of the show, Corbin was blindsided by Roman Reigns and halted the match taking place. Later in the evening, Bryan and Miz were going one-on-one but were attacked by Corbin's henchmen causing a disqualification.
In the main event of the show, the WWE Universe bared witness to a stellar match that saw both adversaries join forces to take out Corbin to make it one-on-one for a chance at the richest prize in WWE. All three superstars held their own and battled through injuries to challenge for the Universal Championship. The match was ultimately won by Bryan who was greeted by Wyatt.
Over the weekend, Windham Rotunda the man behind the WWE character Bray Wyatt said this about their upcoming clash and revealed the significance of the highly-anticipated match at the Royal Rumble. I am very excited to see where this storyline goes from here!
1. Austin Theory vs. Roderick Strong
This is was an extremely hard choice to make because the Universal Championship scene right now is off the charts but this match was a five-star classic. Roderick Strong announced an open challenge for his North American Championship and nobody expected Austin Theory to answer the call.
I've never seen Theory before so I had no clue how talented he is. With that being said, he took Strong to the limit on this week's edition of NXT and came extremely close to walking out with the gold I may add. Theory definitely has a bright future on the black and gold brand but Strong delivered one of his best performances of his career to date.