Mitchell's WWE Backstage Report! (12/17/19)
The Goddess goes Backstage!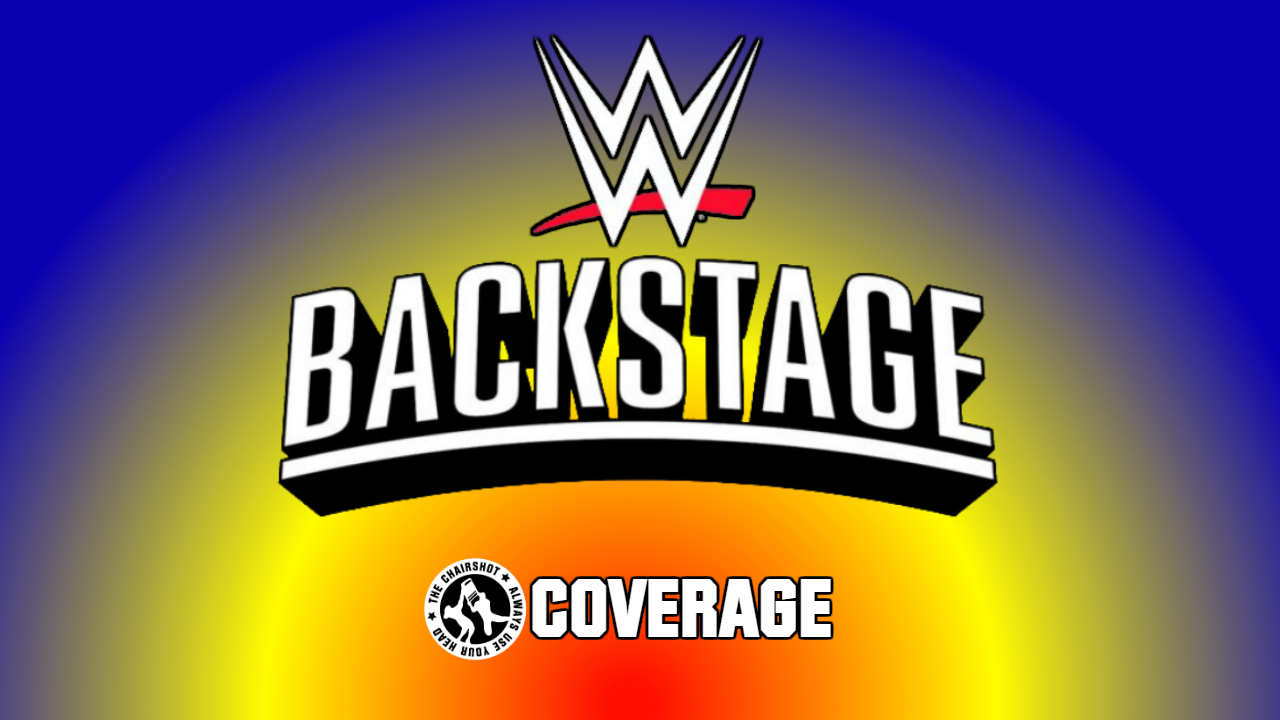 She's got it! Yeah baby, she's got it!
Fresh from her return to the ring, Alexa Bliss goes Backstage! What will the Goddess have to say about Team Bliss-Cross' feud with Fire & Desire and more?
Renee Young runs down the schedule!
Not only does Alexa Bliss join the show, but there's a new round of contract news via the Satin Sheet. Plus, William Shatner is here for a special lesson in Promo School! That and more as WWE Backstage begins!
The panel is assembled!
Renee Young and Booker T have Captain Charisma, Christian, and the #Shenom, Ember Moon! Booker T is repping Houston colors, is that a shout out to Harlem Heat coming back? But the subject is TLC and the aftermath.
Here's Just the Highlights!
The New Day and Revival had a match that was a highlight reel in itself, and lucky number 7 keeps on going! The Miz tortured Bray Wyatt, but Bray liked it. Bray didn't like Daniel Bryan returning to ruin the fun, though. The women went hardcore in their own TLC match where the Kabuki Warriors retained. And while Baron Corbin screwed Roman Reigns over with help from his court (jesters), the fighting didn't end there. However, a spear off the balcony did end the night!
But the Raw after had The Man call out The Empress, as there is a score to settle. Lana asked Lashley to ask her to marry her. He said yes, and so did she, but when is the wedding going to be? AJ Styles had a phenomenal plan but it still failed to prevent an RKO outta nowhere! And Seth Rollins proclaims he is a visionary that leads the WWE literally into the next decade!
What does the panel think?
Christian must mention Rusev, Lana and Lashley. Rusev just needs to ask for #OneMoreMachka. Round of applause for that pun. But the real big thing was Bray Wyatt wrestling as his Firefly Fun House persona. There are just layers upon layers with Bray, and Christian loves all the little nuances. The Fiend "talking" to Bray could be something, too, but Bryan returning was also great. Renee can't get over Bryan looking like he hasn't aged. Booker also likes the Bray stuff. Booker was there during Three Faces of Foley, and to see Bray be his own fresh take on it, he wants to see where this goes. Ember also likes the layers to Bray, but it is almost like the movie, Split. Renee isn't sure on the mallet, but the panel likes it.
Ember's own personal takeaway would be Roman VS Corbin. The ending chaos in the match and after the show was one thing, but the fact Corbin won was a bit of a surprise. Booker doesn't see why it's a shock, but Ember wants to finish explaining. Corbin has shown a lot of diversity and such a universally hated Heel. He's not a Cool Heel, he's a Boo Heel. Corbin loses in the blow-offs, but this might've been the first time he got that solid win. Christian does wonder, though, it being a TLC match, those matches take time off careers. For Christian, there had to be more at stake than just a win or loss. You gotta climb the ladder to take something, even if it's just cold hard cash. But these two went out, beat each other down, but with a separate Tables match and separate Ladders match, why not just a separate Chairs match? Personal opinion as a TLC innovator, but Booker can see what he means.
Booker's own personal takeaway was the Kickoff Show. Usually the matches on a Kickoff Show are take it or leave it, but Carrillo VS Almas was something special! Carrillo is going to skyrocket to the moon, but Almas is also something special. These two doing something like that, you're not sure what you're seeing but you know stars are being born. Ember adds to that, because Almas started even before WWE. He is not just one of the best luchadors in WWE, he's one of the best luchadors in the world. Booker agrees, Almas just has pure talent. Almas has been around a long time, and that seems to pass over most people's heads. From even before his time in NXT, to being NXT Champion, to being a big name on Raw and SmackDown, Ember wants everyone to know just how much he still has to show us.
Seth Rollins "apologized" again.
That is to say, he said "sorry" in advance before he and the Authors of Pain beat down Rey Mysterio over giving Kevin Owens that steel pipe. Rollins claimed it was mercy when he only gave Mysterio a Curb Stomp, but what of this move to go after the WWE United States Championship?
Booker wants to make this quick. He said a month ago and will say it again. Rollins has some dirt on him, has some back-up, and he is in his comfort zone. Booker likes where Rollins is going with this, and it'll be a great 2020. Christian says passion can be confused with arrogance, but which is it here? What Rollins is saying is that he hasn't changed, the fans have. The self-proclaimed leader wants us to hear what he's saying, and he has Akam and Rezar with him, it's looking great. Ember says this feels a bit rushed. She loves the AOP, but she wanted things to progress at a pace where Rollins could dig even deeper into this trying to lead Raw. But things are moving in the right direction either way.
Social media wants Christian in the Hall of Fame!
Booker T takes credit for starting that going. There's a lot of time before WrestleMania, will it happen for Captain Charisma?
Backstage has A Moment of Bliss!
The 5-time Women's Champion and the second-ever Triple Crown Champion, here's Alexa Bliss! The Goddess joins Renee and Ember, and Renee hopes the double goddess combo can keep things from going too crazy. No promises from Alexa. But Alexa and her entire family have always been WWE fans, for multiple generations. Grandma Bliss wanted to marry Dusty Rhodes, Auntie Bliss wanted to marry Stone Cold, and her cousins pretend they were the Hardy Boys. Empty pool smackdowns scared Alexa, but she's the one in the ring now.
Ember also speaks to her goddess BFF's origin story. Alexa's athletic background led her to not wanting to adult yet. Her bodybuilding coach mentioned a WWE casting call, aka a Diva Search. Alexa signed up, made an audition video by paying some random person $100 to film her in the gym, in a bikini. Cue up the footage! Look at those bangs. Look at that strut! Alexa can't believe that still exists. But it got her in the door, didn't it? She didn't even think it'd work, but she did get a call to go to LA, she was among 50 finalists. #HumbleBrag. But then with that, there were all these actresses and models, and Alexa already felt like she lost. She went in, recognized Triple H, fangirl'd, and between her personality and knowledge of the business and love of the WWE, it got her another call that she had cleared to the next round.
Round two was a 30 day in-ring tryout in LA, but a week later, she was told she wasn't going to that next round. Alexa's dreams were crushed, but then revived as another call came in saying she was just immediately signed on athletic talent alone. Rocket strapped and here we are. FCW was her first stop, that became NXT, and her first real mentor was Charlotte Flair. The one person in the locker room had her back, and Shaul Guerrero had her back "backstage." With those two behind her, Alexa learned so much about the WWE culture and community. Their guidance has helped Alexa all these years. Even if it was a bad match, Charlotte gave her encouragement.
Speaking of those who have Alexa's back, Ember brings up Nikki Cross. A new on-screen bestie, but how does that work? For that matter, the origin story of this team was that the two were pitching ideas together. Nikki had so many ideas to give Vince, and as soon as Nikki was done with her turn, Alexa took her turn pitching ideas. Even if they weren't in the title picture, they wanted to work together because there was something there. Alexa did want the manipulation story, but then it turned into the swerve of no swerve, this oddball duo worked out and it's so much fun. They travel together, work on matches together, Nikki's first title was with Alexa, and it's going so well. Renee says it is a lot of fun watching them work together.
On a more serious note, Alexa's work to change body image issues. Why is it important for her to go public with her own stories of eating disorders and body image issues? Alexa kept it secret for about a decade. She didn't want judgment or pity, just nothing. But when she remembered being in the hospital, people would visit her. WWE superstars visit fans, and then soccer players visited her. But Alexa felt that no one knew what she was going through. Mental illnesses, battles of the mind, are so hard to fight. Alexa wanted to be the one to say, "I've gone through this, it doesn't have to define and control you." And ever since then, any appearance or just walking down the street, people-both men and women-have voiced their appreciation for her being brave enough to share. Renee also commends Alexa for that courage. The Goddess is going to stick around, mostly because Ember wants her to.
But speaking of special guests, William Shatner is still going to take us to Promo School! Now can you dig that? Right after the break. Hmm…
William Shatner is live!
Renee still loves Shatner "singing" WWE theme songs. But the man, the myth, the captain of the USS Enterprise, Shatner is here! He's honored to be invited but Renee says he's welcomed any time. He can even be a co-host. Now, now, let's not get carried away. Well okay. But who talked Shatner into that album? Probably Vince. He wouldn't have done that normally. Booyaka booyaka! Shatner and Renee share in some French, but Christian says his excuse is being from Toronto.
Christian asks which is the more "rabid fanbase": wrestling or Star Trek? Good question. Shatner says the fans of the WWE are passionate, maybe even nuts. Trekkies are equally nuts, but with less aggression and more focus. Therefore, the Trekkies win. Except against Booyaka. But where did Shatner's love of wrestling start? Being born in Montreal, growing up with no TV, he'd hear stories about wrestlers at the Montreal Forum. He surely saw them a few times, because he saw the "Silver Age," at the very beginning. Those great Quebec wrestlers, Gorgeous George and Lou Thesz, and then eventually Pat Patterson. Then came being asked to do some publicity, he met Jerry "The King" Lawler, and had to throw Jerry out. That revived his love! Footage shows that moment from 1/9/95, Monday Night Raw! Hammerlock and shove, then a monkey flip! And of course, Bret Hart raised his hand, another great Canadian wrestler.
Renee and Christian compliment Shatner's form, it was "quite good." Quite good? That was great! Did Shatner train for that? No, that's just how you get jobs in Hollywood. But Shatner's The Unexplained is getting a new season, Backstage gives us a preview.
"But how could a seemingly harmless destination like an amusement park really be thought of as cursed? That's what we're trying to find out."
A haunted amusement park?! There are all sorts of weird mysteries, like Jerry sailing out of the ring. But Season 1 was just 8 shows, and the network execs saw them, and wanted TWENTY MORE! Unheard of! Fridays in February, be ready to solve some mysteries with Shatner. Christian just solved the mystery of Jerry flying out of the ring: Shatner whooped him! Those guns! "When touched, I flex." But Shatner isn't done, there's going to be a special twist to Promo School.
Promo School Special Edition!
Normally it is the celebrity guest that is tested, but Shatner joins the panel of judges, to judge a Shatner impression contest! Really? That even surprised Shatner. So now Acting School pits the former NXT Women's Champion and self-proclaimed super nerd, EMBER MOON! Ember takes a moment to focus, before being Shatner Hamlet. "To be. Or not to be. That, is, your question you'll have to answer if, you step into the ring, with me. You want to mess with this captain?" Mic drop and… dead lift of a "boulder!" She hits the Gorn! "And you'll get… the rock." Shatner thought that was wonderful. She has a future ahead of her. Not quite sure where, but she has a future.
Next up, the Captain that Totally Reeks of Awesomeness, CHRISTIAN! He is wearing a big jacket and has a stool for his act. Christian would like some quick advice. Stand up straight, take in a deep breath, and project with your voice. Christian begins with, "Christian. Christian. At last, you are on, your, own." He has the red sweater! He's Shatner "singing" WWE theme songs! Firefly Fun House? "If, you're feeling gloomy today. Come on, throw your cares away. We're really glad, that your'e our friend, and this. Is a friendship, that'll never, ever, end." Pretty good.
But now, here comes the grades! Shatner's grade weighs strongest. Booker says Christian won, Alexa says Ember won. Renee says Christian, Shatner says CHRISTIAN! Ember should've gone 52 minutes, like in the Rumble. But Christian committed to the bit of Shatner Bray Wyatt singing. Who will be singing "Money money money~! MONEY~!" after the coming contract signing reports?
The Satin Sheet returns!
Sexy Ryan Satin is back, too, and what news does he have on contracts? As Kofi Kingston reported himself on the New Day Feel the Power podcast, Kofi's five-year deal is real! As is all of the New Day! Big E and Xavier Woods will be sticking with Kofi and are all equal members with equal pay. Great news for the WWE and fans as the New Day is an amazing team still killing it match after match. But another team that inked contracts are The Street Profits! The Curse of Greatness have their own multi-year extensions, which is no surprise as Dawkins and Ford are popular with fans. Raise those Solo cups!
The panel congratulates the extensions, but Booker speaks from personal experience that he's never wanted the same deal as someone else, he wants to get paid what he deserves. But this keeps the tag team division strong on both shows, with the New Day being a powerful cornerstone and the Profits being part of the future. And Christian also agrees with Booker, he wants that money.
Wondering what Paige is up to?
She was on Corey Graves' podcast, After the Bell, and the Glampire with no filter decided to shoot from the hip. "I don't understand why we don't have another All Girls' Pay-Per-View. We had that one-off deal, like, what the hell was that about?" That is to say, where is Evolution 2? That should be a new tradition! Wasn't that the point of the Women's (R)Evolution? If not, F off, it's just talk. Don't talk about it, stop holding the women back, there are so many women who deserve opportunities so actually give them that!
It's time for the Backstage MAIN EVENT!
A new segment, obviously, but Paige brought up a good point. There were others talking about the real Women's (R)Evolution, such as Becky Lynch and Charlotte, as the Women's Division doesn't feel as hot or buzzworthy as around WrestleMania. Naturally, we turn to the double goddess combo for thoughts. Ember 100% agrees with them all! Since Mania, WWE has really only featured four to five superstars but WWE has a "plethora" of them! It is annoying to see these hardworking women who want to entertain aren't getting even on TV. Alexa adds that while women got to main event two PPV's in a row, and even WrestleMania, but there still needs to be more overall.
Alexa and Nikki had their time with the tag titles, but the tag division is not being used to its full potential. Alexa would love to share the spotlight, "we're only as good as the amount of women we have carrying this evolution." Focusing on a handful is not enough. Renee turns to Booker on who should step up to help this situation. Booker has felt this even in his career and watching other men, wondering, "Why isn't this guy doing this? Why isn't that guy doing that?" He's never been the one stuck because he'd do something, break a rule or two, "grab the brass ring." He'd forget what he was told and capture his own moments. But in the same way, the women just need those opportunities.
Renee asks Christian if it has to do with the absence of Ronda Rousey in anyway. Christian agrees that is a factor. She was a huge star that got eyes on, regardless of gender. Ronda proved she was a student of the game and did great things, but her absence leaves a spot open for someone to step up. Ember says that Ronda being gone doesn't mean there isn't a Women's Division to use. There are so many, from Sarah Logan to the IIconics, to Liv Morgan who is returning. Dana Brooke is always working hard. So many people are reaching for those brass rings, but they need a platform. We need Evolution 2 to show all of that talent, and it proved the first time in 2018 it is possible. It was the hottest show of the year! The women deserve a continued opportunity. Even Survivor Series helped with getting NXT in.
The milestones also add to this, such as the first match in Saudi Arabia. Alexa Bliss was one part of another first-ever in the Middle East with Sasha Banks. What was that moment of change like? "It was incredible, because it shows that this Women's Evolution didn't start with a single person, it started with all of us." It isn't local, it's global, and such performances were incredible. Natalya and Lacey Evans had a great match, including historic, and we're making moves! Let's hope things keep moving in the right direction!
Backstage on Christmas Eve will be a special gift!
It'll be the WWE Year End Awards Show! Tune in to see who wins what!
Time for Social Media SmackDown!
Get ready to get crushed, nerds! Huge Jackman's Illegitimate Son, Big Kim Hays, "never saw the appeal" of Ember Moon. "Her mic skills are bad and her in-ring skills are sloppy." Ember takes the mic to say she is appalled at the audacity for someone to say that! She has worked for 14 years, gone around the world, and yet this "stupid grown man-baby keyboard warrior" thinks he can tell her how to do her job?! She is out here living a dream! She is out here supporting her family! Ember wants him to know this, he should just kiss her cast.
But Alexa has one coming up. Sniper Riffle 123 What? thinks "Alexa Bliss sucks. She's awful. She's not a wrestler, she's just a pretty face." Well "pretty face" is a compliment. But to the rest of that, most people thinks she doesn't deserve to be here, she didn't pay her dues. Um, she trained her entire life as a gymnast, track star, kickboxer, softball player, cheerleader, all for multiple national titles, is one of the youngest people to get a pro card in bodybuilding, spent 40 hours a week in the gym, training hard as possible. She respects everyone's backgrounds, but fans don't think she deserves to be here because she wasn't wrestling in some backyard? In front of dozens? She was wrestling in front of thousands giving up on a typical childhood so she could be here. A pretty face got her in the door, her work ethic kicked it down. No one can take that from her!
Renee adds that this guy must not have seen that audition tape earlier tonight. Plus, that gift of gab! But that's all for now! Booyaka booyaka Bliss 1 9! Get ready for the holidays!
---
My Thoughts:
A fun episode here, with Shatner being a great surprise guest star. I feel like Shatner didn't know to complete Booker's catchphrase, which was hilarious because Booker just had to stand there smiling until camera break. The Shatner themed Promo School was good stuff, I am glad Christian went Shatner "singing" with his, though he could've chosen something with more to say. I would've loved Christian Shatner covering Baron Corbin's or The Miz's. But then we wouldn't have gotten Christian as Mr. Rogers.
I didn't realize Ember and Alexa were such good pals in reality, so it was good to also see some chemistry from them. It was also great to hear the origin story of Alexa in the WWE and teaming with Nikki. Also that audition tape, yowza! Bringing up After the Bell and Paige's comments about not getting Evolution 2019 and the following discussion, I am all with them on that. I get things were pretty crammed for Fall both this year and last year, but maybe Clash of Champions can disappear and let that be Evolution's time slot. WWE hasn't taken enough time to get the women's tag divisions and midcard going, but they should! It would be something that helps WWE get back up in the eyes of the total fandom, which is something WWE badly needs with AEW hitting hard week after week in all areas. But it's still Vince at the top, so we can only hope.
(NOAH) NOAH WEEKLY NEWSLETTER VOL.182 ~ 8TH AUGUST 2022
After a rare live stop in the UK for HAYATA (which Hisame was present for), she informs us of all the NOAH happenings leading towards the N-1 Victory!
NEWS
HAYATA defends the GHC Junior against Shuji Kondo in Japan and Chris Ridgeway in England
In a brutal match which combined speed vs strength, and technical ability vs psychological warfare, HAYATA succeeded in defending the title against Shuji Kondo in the main event of DEPARTURE 2022 on the 5th August. It was by no means an easy fight, Kondo possessed the size and the strength that HAYATA did not, and so HAYATA had to find a way round him, which he did by too capitalizing on the element of surprise, which was the strategy that Shuji Kondo was also aiming for. In the end, he won by The Headache after 19 minutes and 3 seconds. Backstage, HAYATA said that since he was fighting Chris Ridgeway on the 7th July, why not make it a title match?
The second GHC Junior title match (and HAYATA'S 5th defense) took place at The Portland Centre in Nottingham only about (and maybe not even) forty-eight hours after defending against Kondo. WrestleCarnival (the promotion hosting the title match), followed NOAH's traditions by playing the theme music for the title and showing the gallery of champions. For the newer fans, each belt, even the newer GHC National, have their own title music. Ridgeway vs HAYATA was STINGER vs STINGER with the atmosphere of the venue changing radically to a NOAH show. The match was a vicious technical fight, with very much Yoshinari Ogawa psychology (not just submissions, but amazing reversals i.e. Ridgeway catching HAYATA mid flight and turning the move into an ankle lock), which was very much Match Of The Year quality. HAYATA succeeded in defending the title with The Headache. Afterwards, they shook hands.
You will be able to view the match on WrestleUniverse in due course.
Yoshiki Inamura Fire Festival
Yoshiki Inamura's summer peaked when finishing the highest in his block, he went on to the Fire Festival 2022 finals against Daisuke Sekimoto. Sekimoto has been both a tag partner and a rival of Inamura, and so this was Inamura's chance to both show him how much he has grown and also overcome a senior. Sadly, Inamura was not successful in his attempt.
The GHC Junior Tag Championship: A tale of a stolen belt, duct tape and a sneak win
While HAYATA was defending his belt against Shuji Kondo and then heading off to face Chris Ridgeway, Yoshinari Ogawa had his own championship problems, as Eita is still parading around with the GHC Junior Tag belt. Eita is even going to far as to proclaim himself as the GHC Junior Tag Champion, have official pictures taken with the belt, and say all his singles matches in DragonGate were championship matches. No wonder at DEPARTURE 2022, Yoshinari Ogawa came out looking grim and holding a chair which he swung at Perros Del Mal De Japon. Kotaro Suzuki, who was at ringside seconding, was taped to the corner post by Yuya Susumu and Kai Fujimura, as Ogawa chased Eita around over the belt.
Kotaro was later freed from his duct tape prison, and used as a missile by NOSAWA Rongai, as he still had his arms taped down. The match was "won" by young Kai Fujimura, who Ogawa threw over NOSAWA, after he dodged thanks to Eita showboating with the belt, and who had hit NOSAWA in the face. Ogawa once again was not successful in getting his tag belt back, as after a tug-of-war over it, Eita ran off.
N-1 Victory 2022 change: Timothy Thatcher out, Kinya Okada in
Due to Visa issues, Timothy Thatcher was announced by Naomichi Marufuji, to have pulled out of the N-1 VICTORY 2022. Marufuji admitted that there were seniors to take his place, himself included if he so wished (he didn't because of just coming back from a knee operation), but he wanted to see NOAH's younger generation take that slot, and therefore a match was arranged between Kinya Okada and Yoshiki Inamura at DEPARTURE on Friday 5th August. If anyone was going to have that slot, Kinya Okada vowed it would be him. He and Yoshiki Inamura were the same age and contemporaries, both from the same class and the same generation of NOAH, but whereas Inamura seemed to have all the advantages – Fire Festival, title matches, and even main evening, Okada (whose career had suffered from a couple of early injuries), was in the opening match and losing constantly. This was his chance to catch up and fought like never before, and overcame his friend/rival. Kinya Okada will therefore enter this years N-1 VICTORY 2022 in Timothy Thatcher's place (B Block). His first match will be on August 11th against Masakatsu Funaki.
Hiroshi Hase to take part in Mutoh's retirement road?
As Governor of Ishikawa Prefecture, Hiroshi Hase usually makes an appearance when NOAH are in town. Normally his participation involves opening the show, presenting a gift to the winner of the main event (etc), but on the 31st July he not only chopped Kendo Kashin, and chugged beer with Kazuyuki Fujita, and made Keiji Mutoh a tourism ambassador for the region (Naomichi Marufuji fulfils the same role for Saitama), he also said he would like to take part in Keiji Mutoh's retirement road, although at first he didn't think he would be able to as he didn't think the people of the prefecture would approve. Hase, who has been retired since 2018, admitted he needed to get back in the ring and do some training. NOAH have announced nothing as of yet.
Kenoh names his new move, "Enrin"
Kenoh has named his double knee attack moonsault, "Enrin", which basically means flaming circle. He says that flames are a good look for him. The name was chosen following a public poll on Kenoh's twitter
Kenoh WBC?
Following an appearance by El Hijo Del Santo in NOAH and Kenoh as usual squaring up to him, (plus a very funny shoving spot behind Tadasuke as he talked to the camera), it appeared that El Hijo Del Santo issued a challenge to Kenoh, over his belt. Kenoh said that had never heard any belt by that name, except in boxing, but would be happy to take him on, anytime and anywhere.
Naomichi Marufuji returns, dates in America
Naomichi Marufuji made his return to NOAH at DEPARTURE 2022, teaming with Go Shiozaki and Takashi Sugiura against Daiki Inaba, Masato Tanaka and Satoshi Kojima. The match (despite it's N-1 fight between Sugiura, Shiozaki, Tanaka and Kojima), was won by Go Shiozaki. On the 28th August, he will go to New York to face Eddie Kingston at House of Glory Wrestling. There will also be a further date in America in November for  King of The Indies 2022.
Tadasuke injured
Tadasuke has been injured with nasal bone fractures, and will therefore miss (probably) the next three NOAH shows, which includes Osaka and Hiroshima, places very special to him.
"Camel Kobayashi"
KENTA revealed in his autobiography, "Footsteps", that his ring name was very almost "Camel Kobayashi". This was because he was teased by his seniors as they thought he looked like a camel, and it was Naomichi Marufuji, who suggested the name! KENTA says that it was because of this nickname that Satoru Asako defeated him with the Camel Clutch, although this was not a move he usually did.
ELSEWHERE IN NOAH
– Mohammed Yone described Funky Express as "this little old man army". Saito told him that most definitely did not describe him. They might be aging. He wasn't.
– Eita apparently said he was the "GHC Junior" champion by mistake once
– Shuhei Taniguchi actually trusted a Kendo Kashin handshake. Think about that for a moment.
– Naomichi Marufuji said that after drinking with Mitsuharu Misawa, they were both so drunk they each paid the taxi driver, so he got two fares. Takashi Sugiura said that Kinya Okada and Daisuke Harada, both have a tendency to wander off when drunk.
– When Kenoh was looking for a name for his moonsault, Naomichi Marufuji suggested "New double knee attack moonsault". Kenoh didn't even bother to respond.
– When Kaito Kiyomiya was teaming with El Hijo Del Santo and Ultimo Dragon, he and Alejandro did a double over the top rope somersault. This is not a usual Kiyomiya move, and he said he was inspired by his seniors.
– A TikTok account craze has swept NOAH. Pretty much everyone except STINGER and Kongoh it appears have created an account.
– Tadasuke's camera corner was interrupted by a scuffle in the background between Kenoh, Kaito Kiyomiya, El Hijo Del Santo, Ultimo Dragon and Alejandro.
– Kaito Kiyomiya has a new feature on his YouTube channel, "Kiyo's Kitchen" (I get the impression that "Kiyo" is his nickname within NOAH).
EVENT RECAPS AND POST MATCH INTERVIEWS
Midsummer Clash 2022 (Ishikawa Industrial Exhibition Hall No.3, Sunday July 31st)
Sunny Voyage 2022 (Act City Hamamatsu, Saturday July 30th)
DEPARTURE 2002 (Korakuen Hall, Tokyo, Friday 5th August)
CURRENT CHAMPIONS
THIS WEEK IN NOAH
NOAH will hold the press conference for the N-1 VICTORY 2022 at 4pm JST on Wednesday 10th August. This will be live and free to view as it will be streamed on YouTube.
Thursday, August 11th
Start time: 16:00 JST
Venue: Yokohama Budokan
Broadcast: ABEMA (Live), WrestleUniverse (Live, English commentary)
Saturday, August 13th
Start time: 17:30 JST
Venue: EDION Arena Osaka 2nd Stadium
Broadcast: WrestleUniverse (Live)
Notes about broadcasts
– WrestleUniverse will have English commentary for all nights.
Unless you are living in Japan or have a VPN you know is compatible with ABEMA, please do not subscribe to the service. For fans living outside of Japan, a subscription to WrestleUniverse would be better as they show more NOAH shows than ABEMA, and usually the events get uploaded very quickly. ABEMA broadcasts are only in Japanese, you can only watch them live, and this is the only NOAH they show. They do not broadcast old shows as these belong to Samurai TV.
HAYATA UK APPEARANCES
Saturday, August 13th: HAYATA – PROGRESS Wrestling (Sheffield)
Sunday, August 14th: HAYATA – PROGRESS Wrestling (Newcastle)
I am informed that PROGRESS have their own streaming service, but I am unsure as to whether the matches will be put on WrestleUniverse.
BIRTHDAYS AND ANNIVERSARIES 
Wednesday, August 10th: Yasutaka Yano (22)
Friday, August 12th: Junta Miyawaki debut anniversary (5)
LINKS
"Take it from me in the truest sense of the word", Mutoh teaches Kiyomiya "The Mutoh Finishing Method" directly
Will Naomichi Marufuji never go bankrupt? When I asked the wrestlers about NOAH and the legendary heavy drinkers, there was surprising episodes….
Naomichi Marufuji, "I want to stand again as one of NOAH's pillars" – press conference on the eve of his return for the first tine in two months
GHC Junior match signing ceremony: "I will create NOAH Junior's brand", Kondo declares comeback for the first time in none and a half years, HAYATA brands him as a "guy from the past"
Interview with El Hijo Del Santo towards NOAH War, Ultimo says about Kenoh, "I won't let him lay a finger"
AKITOSHI SAITO'S N-1 EVALUATION
BOOK CORNER
"Donmai, Donmai" – Mitsuharu Misawa's diary
Akira Taue complains of someone snoring, he thinks it was probably Yoshinari Ogawa, but Mitsuharu Misawa admits it may also have been him.
PICTURE CREDITS: House of Glory (Naomichi Marufuji & Eddie Kingston), myself (HAYATA)
GIF taken from WrestleUniverse
NOAH WEEKLY NEWSLETTER VOL.181 ~ 29TH JULY 2022
With only a few weeks before the N-1 Victory tournament kicks off, NOAH is setting the stage and the Juniors are forever causing trouble!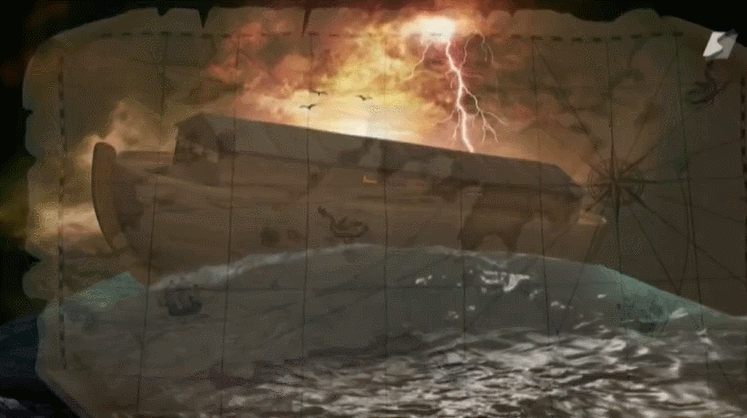 NEWS
Seiki Yoshioka joins the NOAH Junior Regulars
Following a singles match with Daisuke Harada at "STAR NAVIGATION 2022" (July 21st, Korakuen Hall), Seiki Yoshioka took Harada up on his offer to join the NOAH Junior Regulars. Yoshioka explained his decision as he had tried to get the GHC Junior Heavyweight belt by himself and had failed, so now he was going to try getting it working in tandem with people he had never teamed with before.
When it came to meet his new teammates, not everyone was initially happy with Daisuke Harada's decision. Alejandro had no issue with it, Atsushi Kotoge put the past behind them and shook hands, but YO-HEY was a little more cautious, and naturally the same went for Seiki Yoshioka.
To set the scene for newer fans, Yoshioka and YO-HEY were in a unit called FULL THROTTLE together, which fell apart when Yoshioka kicked YO-HEY in the head and turned on the unit saying that expressions such as "Perron" (YO-HEY) and "Mui Bien" (Hajime Ohara) weren't going to get him to the top of the NOAH Juniors and after kicking Hajime Ohara down, he joined with his old friends in STINGER. Since then, he and YO-HEY have been enemies. YO-HEY later said that Harada had made a decision, and basically he would abide by it and see how it went. The ice was broken a little at the NOAH Junior Twitter Space, and again the next day at their second one (NOAH seemed intent on replaying the first interview), but being in the ring and tagging together is the real show your true intentions as far as the NOAH Juniors go, and this is precisely what is going to happen on the 29th July when YO-HEY, Seiki Yoshioka and Daisuke Harada team together against STINGER. Yuya Susumu is not impressed by Yoshioka's decision, asking if this is the path he chose on leaving them?
STINGER vs Perros Del Mal; A Tale of Two Tag Belts
Since Eita stole Yoshinari Ogawa's tag belt, Ogawa has been on a long and fruitless quest to get it back. He almost succeeded at Korakuen Hall on the 22nd July, when he snatched the belt and went backstage during the match (leading to an unintentional but typical slightly funny moment of Yuya Susumu having to be the responsible one and sort things out), but PERROS chased him and grabbed the belt back. In the ring, Yoshinari Ogawa was taped to the ropes and forced to watch young Kai Fujimura forced to submit. HAYATA saved Ogawa from being beaten down by running into the ring and making PERROS scatter. Backstage, another fight broke out when Ogawa threw a plastic water bottle at PERROS and attempted to get the belt back. Eita declared it was his, and ran off with NOSAWA, as he clutched the belt to him. In fury, Ogawa threw a steel barrier. Fortunately, the other tag belt is safely in Chris Ridgeway's possession. Eita warned him not to come back too quickly, he's having too much fun beating up Ogawa.
"Not Misawa or Mutoh"
Kaito Kiyomiya says that despite the "Three Sacred Treasures" (as the Japanese sports press have named Keiji Mutoh's gifts of The Shining Wizard. The Figure Four and The Dragon Screw), Kiyomiya at the moment has no intention of using them. He is grateful to Mutoh, but during the N-1 he wants to win as himself and find a move that is uniquely his. Kiyomiya believes that this final task from Keiji Mutoh, is Mutoh's final gift to him.
Shuji Kondo's mind games
Shuji Kondo declared that he would defeat HAYATA by using mind games. However, after their last pre match at Korakuen Hall on the 22nd July where Kondo had basically side stepped HAYATA, no sold him and then was not where HAYATA had anticipated he would be, HAYATA played his own mind games by offering Kondo a handshake and then attacking him, dodging Kondo he slid out of the ring and growled on the mic, "To be continued, August 8th, Korakuen Hall".
N-1 VICTORY battlelines drawn up
The heavyweights are gearing up for the N-1 VICTORY, which means they go slightly wild like their junior counterparts.
Katsuhiko Nakajima says this will be his summer, and has already sparked with Kaito Kiyomiya, defeating him and throwing him from the ring at the last Korakuen.
Kenoh says he is aiming for Kazuyuki Fujita to avenge his GHC National loss, and of course to rid NOAH of what he terms "the old men". Kenoh has also renamed the N-1, the K-1 as he believes it will come down to Masakatsu Funaki (GHC National Champion), Katsuhiko Nakajima (the winner of the league the past two years) and himself (the GHC Heavyweight Champion). Kenoh says he will win.
Go Shiozaki is aiming for Satoshi Kojima
Satoshi Kojima is looking to create his own record and be the first person to win a Grand Slam in league matches in New Japan, NOAH and All Japan.
OPEN THE TRIANGLEGATE Update
Perros Del Mal De Japon retained the titles against HIGH END on July 21st, and have been challenged by M3K. This match will take place in Dragon Gate. However, NOSAWA Rongai has challenged YAMATO to a singles match which will take place in NOAH.
ELSEWHERE IN NOAH
– Mohammed Yone said in a recent interview that before matches, he pumps up his 'fro by about 10cm
– Pec flexing seems to have become a competition in NOAH as Satoshi Kojima does it with Kenoh and Katsuhiko Nakajima doing it in matches, and Kaito Kiyomiya demonstrating it to the crowd at one of the recent fan events.
– Katsuhiko Nakajima was asked if he where to have a girlfriend among the NOAH roster, who would it be? He said it would be himself.
– NOAH will go back to selling full seating for venues in September
– Fans are wondering when HAYATA is going to start talking like Kenoh!
– NOSAWA asked Masaaki Mochizuki (52), who was dressed in the baggy pants, t-shirts, shades and varsity jackets and floppy blonde hair reminiscent of 90s college boys, if he was a little old to be dressing that way? He added that Ryoto (Mochizuki's son) didn't really want to be dressing that way either.
– KENTA wrote in his biography a funny/embarrassing incident that took place in Hakodate when he and Kenta Kobashi were eating with some locals. Kobashi asked KENTA who was his favorite in a local band called "Judy and Mary", did he like "Judy" or did he like "Mary". While the locals suppressed their giggles as the band is a four piece and not a duo like Kobashi thought, KENTA (who himself was turning red at Kobashi trying to be hip) saved him further embarrassment and said "Judy". It is probably better that Kobashi did not ask Jun Akiyama…
Another KENTA story was when he was injured during training for his debut due to an elbow to face by Makoto Hashi. Concerned, Mitsuharu Misawa came over and tilted KENTA'S head up to look. KENTA said he forgot the pain in his nose, as he was more worried about Misawa kissing him.
EVENT RECAPS AND POST MATCH INTERVIEWS
STAR NAVIGATION 2022 (Thursday July 21st, Korakuen Hall)
STAR NAVIGATION 2022 (Friday July 22nd, Korakuen Hall)
CURRENT CHAMPIONS
THIS WEEK IN NOAH
Saturday, July 30th
Venue: Act City Hamamatsu, Shizuoka
Start: 18:00 JST
Broadcast: WrestleUniverse (broadcast on Tuesday 2nd August from 18:00 JST)
Sunday, July 31st
Venue: Ishikawa Industrial Exhibition Hall No. 3, Ishikawa
Start: 16:00
Broadcast: WrestleUniverse (broadcast on Wednesday 3rd August from 18:00 JST)
Friday, August 5th
Start time: 18:30 JST
Venue: Korakuen Hall
Broadcast: WrestleUniverse (Live)
DEPARTURE celebrates NOAH's birthday, which means that this year, NOAH will turn twenty two. Each year NOAH reaches this point is a miracle given the turbulent history of the promotion. Mitsuharu Misawa gave NOAH's first ever show this name as a way of sticking up two fingers to All Japan as he had walked out with three of The Four Pillars, half of the roster, and most of their young talent, referees, office staff and eventually NOAH would even take All Japan's TV spot.
LINKS
"Why did you start using "Kinniku Buster" in Pro Wrestling?" Mohammed Yone, "I wanted a special move to say "This is who I am"
Satoshi Kojima swears an early comeback for the N-1, will he exceed Mutoh in The Grand Slam & Three Promotions League Championship? 
Kenoh plans a N-1 Veteran "Spring Clean", the number one target is Kazuyuki Fujita, the symbol of the old men
Neither Misawa or a copy of Mutoh! Kaito Kiyomiya talks about his N-1 Resolution
Fan Meeting 2022 – Saturday 23rd July
Fan Meeting 2022 – Sunday 24th July
Kaito Kiyomiya, who has inherited Keiji Mutoh's special moves, will display a "New Kiyomiya at N-1"
From Cirque Du Soleil..the hidden "Real Face" of super unique wrestler Ninja Mack
AKITOSHI SAITO'S N-1 EVALUATION
BOOK CORNER
"DONMAI, DONMAI" – Mitsuharu Misawa's diary
With thanks to: Metal NOAH
GIF taken from WrestleUniverse