A final look at WWE this decade by examining WrestleManias 32-35 like a script doctor, re-writing the line-ups in logical ways that would've made them better
This week, The Doc has WrestleMania on the brain. For years, December brought that excited feeling to prognosticate about the upcoming Show of Shows. Now, the excitement is in re-writing the past to prove it could and should have been better.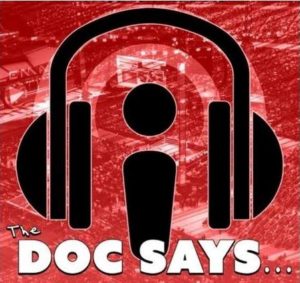 Reviewing the decade throughout the course of this year, one thing became readily apparent to Doc: WrestleMania in the first half of the decade had its misses, but the hits were all-time level great.  So, what happened?  WrestleMania 32, 33, 34, and 35 are the most critically panned consecutive foursome of "Granddadies" this century.  Even at its best, this year's to be specific, the event has often been characterized as much for its flaws as its successes.  Imagine if a half decade went by and WrestleMania 25 was considered the best of the lot.  That's our reality in 2019.
So, with that in mind, The Doc is getting back into one of his favorite modes of wrestling conversation: fantasy land!  Doc is re-writing recent WrestleMania lore and proving (as much as is possible) that a few simple, logical tweaks could have changed the game, not just at the Showcase of the Immortals, but in WWE overall.
If you want to discuss WrestleMania with Doc, follow and tweet @TheDocLOP !

---
The Greatest Matches and Rivalries of the WrestleMania Era is available on Audible and iTunes!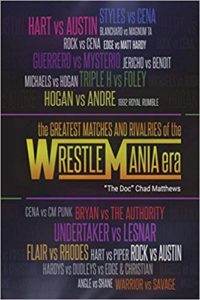 Click here to order on Audible: https://www.amazon.com/Greatest-Matches-Rivalries-WrestleMania-Era/dp/B07WSTJDMS/ref=tmm_aud_swatch_0?_encoding=UTF8&qid=&sr=