The Doc Says…WrestleMania Era 2.0 Deep Dive (Doc Says Farewell for Good) (P2)
Doc is moving on to other endeavors, but not before one last awesome conversation about the WrestleMania Era
Doc is moving on to other endeavors, but not before one last awesome conversation about the WrestleMania Era
This week is the last week for "The Doc" Chad Matthews and "The Doc Says" podcast, ladies and gentlemen.  The final episode covers a lot of ground (split into two parts again) and discusses wrestling from all eras and a myriad of modern promotions.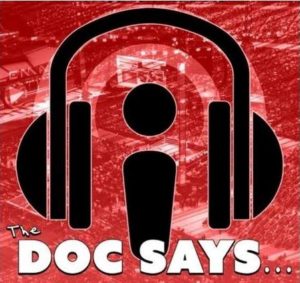 Doc could not have thought of a better way to go out then by having one more Sunday Conversation with Rich Latta, who shares his passion for contextualizing history, both in hindsight and in the moment.  So, one of the primary themes of their discussion is the very idea of the WrestleMania Era, which was the subject of Doc's two books (one ranking the greatest wrestlers, the other the greatest matches and rivalries.).  The way that we define a franchise wrestler is different today than it was a decade ago.  Defining the all-time greatest match has changed too.  Doc contends that wrestling has changed more during this decade than at any time since the Attitude Era.  How do we make sense of that moving forward?
Rich brings a typically fun audio exercise to the table, and the dynamic podcasting duo embark on a rousing analysis of which wrestlers, past and present (and across promotional boundaries), warrant the wrestling equivalent of "Can you win a championship with _____ as your best player?"
"It's a long show, but it was one of the most fun I've ever recorded.  Thanks for the memories!" – Doc
---
The Greatest Matches and Rivalries of the WrestleMania Era is available on Audible and iTunes!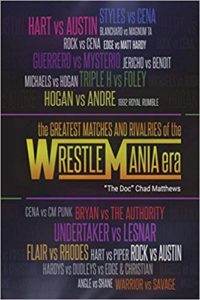 Click here to order on Audible: https://www.amazon.com/Greatest-Matches-Rivalries-WrestleMania-Era/dp/B07WSTJDMS/ref=tmm_aud_swatch_0?_encoding=UTF8&qid=&sr=