This Day In Wrestling History – December 11th
December 11 features tidbits about Sting, Jeff Hardy, Wahoo McDaniel, and the Heartbreak Kid himself–Shawn Michaels!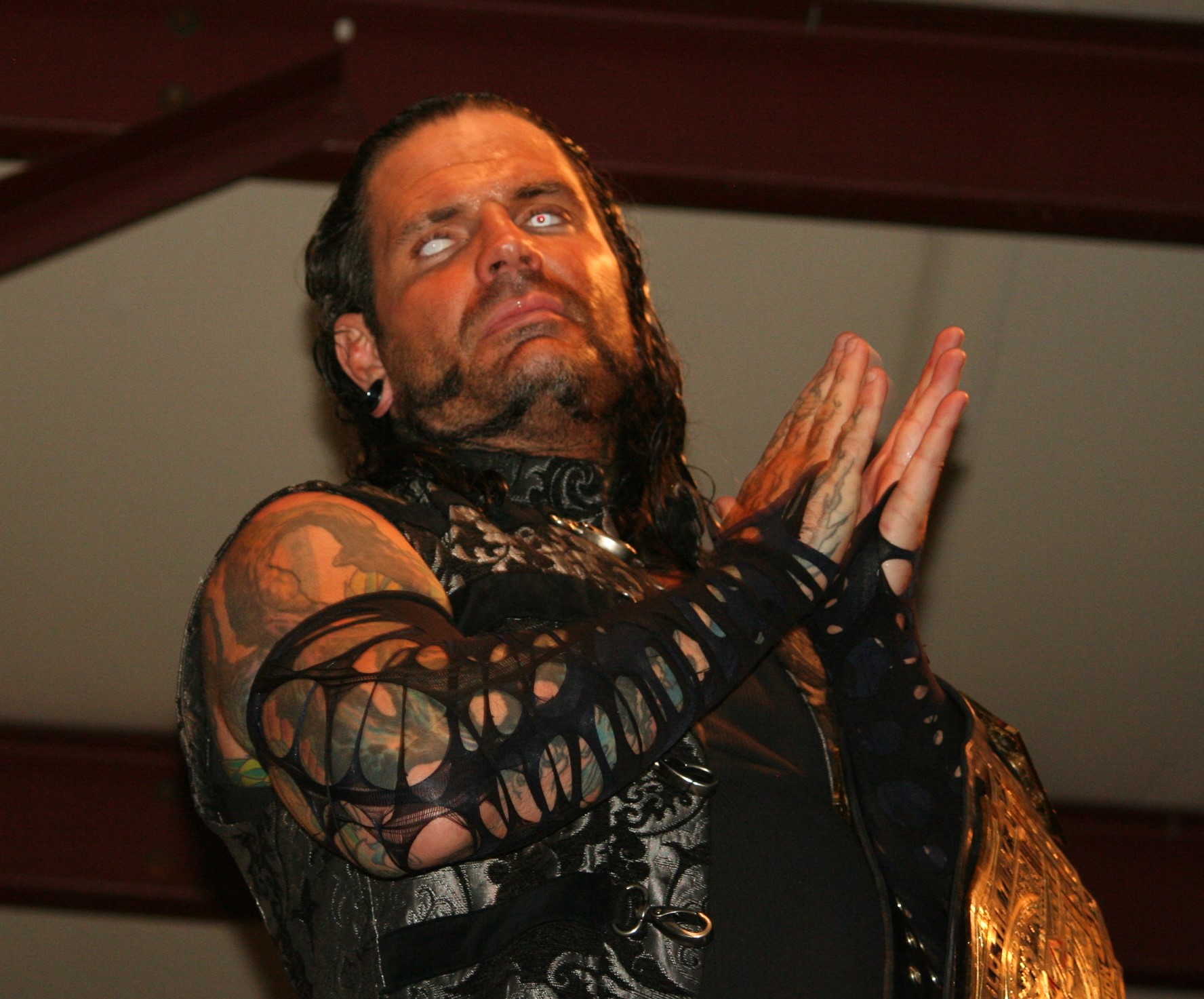 December 11 features tidbits about Sting, Jeff Hardy, Wahoo McDaniel, and the Heartbreak Kid himself–Shawn Michaels!
December is flying by. Today we look back at some highlights from December 11th which include notable names like Sting, Jeff Hardy, Wahoo McDaniel and Shawn Michaels.
Born On This Day
1968 – Mephisto
1974 – Oscar Gutierrez Rubio (Rey Mysterio)
1984 – James Ellsworth Morris
This Day In Wrestling History
1953 – Sonny Myers defeats Lenny Montana in St. Joseph, Missouri to win the NWA Central States Heavyweight Title for the fifth time.
1971 – The Spoiler defeats Wahoo McDaniel to win the NWA American Heavyweight Title in San Antonio, Texas.
1975 – All Japan Pro Wrestling held their first card at Budokan Hall in Tokyo, Japan. In the show's main event, Giant Baba & The Destroyer defeated Dory Funk, Jr. and Jumbo Tsuruta.
1996 – FMW Brass Knuckles Champion The Gladiator (Mike Awesome) defeats Wing Kanemura in Tokyo, Japan to win the FMW Independent World Heavyweight Title, unifying the top two singles titles in FMW.
1997 – Raw was taped in Lowell, Massachusetts at the Memorial Auditorium (broadcast on December 22nd) with Triple H defeated Shawn Michaels for the WWF European Title (Michaels was also World Champion) in less than two minutes when Michaels laid down in the ring and Hunter "splashed" Michaels for the win.  WWF Commissioner Sgt. Slaughter had ordered the match in an attempt to break apart DeGeneration X by having them face each other.  Also on the show, Vader, dressed as Santa Claus, attacked Goldust during a promo.
2002 – Sonny Siaki defeats Jerry Lynn in Nashville, Tennessee to win the TNA X Division Title.
2005 – TNA presented Turning Pointfrom the Impact Zone at Universal Orlando. The event is noted for the announcement of the acquisition of mutli-time WCW champion Sting, and the no-show of Jeff Hardy. Hardy, who had missed multiple shows in the past, was suspended and subsequently released from the company. Hardy did not appear on TV for TNA in the final six months of his TNA run.
In a preshow match, Lance Hoyt & The Naturals (Andy Douglas & Chase Stevens) defeated Buck Quartermain, Jon Bolen, and Joe Doering.
Sabu defeated Abyss in a "Barbed Wire Massacre" match.
Austin Aries & Matt Bentley defeated Alex Shelley & Roderick Strong.
Raven defeated Chris K.
Team Canada (A1, Bobby Roode, Eric Young, and Petey Williams) defeated 4 Live Kru (BG James, Kip James, Konnan, and Ron Killings).
Chris Sabin, Dale Torborg, and Sonjay Dutt defeated Diamonds In The Rough (David Young, Elix Skipper, and Simon Diamond) in a tag team "Basebrawl" match.
Christian Cage defeated Monty Brown to become #1 Contender to the NWA World Heavyweight Championship.
Team 3D (Brother Devon & Brother Ray) defeated America's Most Wanted (Chris Harris & James Storm) in a tag team table match.
Samoa Joe defeated AJ Styles to retain the TNA X-Division Championship.
Jeff Jarrett defeated Rhino to retain the NWA World Heavyweight Championsh
2009 – At Guerra de Titanes (War of the Titans) in Ciudad Madero, Mexico, El Mesias defeated Dr. Wagner, Jr. in a Domo de la Muerte (Thunderdome) cage match to win the AAA Mega Championship.
2000 – WWE presented Tribute to the Troops  from Fort Hood in Killeen, Texas. An estimated 50,000 people were in attendance for the event. To date, this is the last Tribute to the Troops event to be held outdoors.
Mark Henry won a 15-man battle royal last eliminating Sheamus. Other participants were John Morrison, Ezekiel Jackson, Chavo Guerrero, Daniel Bryan, Chris Masters, Cody Rhodes, Vladimir Kozlov, Santino Marella, David Otunga, Heath Slater, Justin Gabriel,Michael McGillicutty and Husky Harris.
Kofi Kingston & The Big Show defeated Dolph Ziggler & Jack Swagger.
R-Truth defeated Ted DiBiase.
Natalya, Kelly Kelly, and The Bella Twins (Brie & Nikki) defeated LayCool (Michelle McCool & Layla), Melina, and Alicia Fox.
Kane fought Major General Will Grimsley in an arm wrestling contest.
John Cena, Randy Orton, and Rey Mysterio defeated The Miz, Wade Barrett, and Alberto Del Rio.
2011 – The beginning of the end of the fabled ECW Arena iasconfirmed by PWInsider.com. Roger Artigiani departing as the official leaseholder of the former ECW Arena today, but remained with the building to oversee the 1/14/12 CZW and EVOLVE double header at the building as well as a 1/22/12 boxing event. At that point, the new leaseholder Joanna Pang took over the management of the facility.  The venue was stripped to the bare walls and has yet to reopen, ending a long run of pro wrestling events in the facility.
2011 – WWE presented Tribute to the Troops   from the Crown Coliseum in Fayetteville, North Carolina. After holding the event on army bases for the previous eight shows, the event was filmed in an actual arena for the first time. The show would air two days later on USA, and in a one-hour format for NBC December 17. Only the opener and the main event aired on NBC.
2014 – NXT presented Takeover 3: R-Evolution  from Full Sail University in Winter Park, Florida. The show is noted for the debut of Kevin Steen, known going forward as Kevin Owens, one of the world's top independent wrestlers prior to signing with WWE.
Died On This Day