This Day In Wrestling History – December 13th
Today we start almost a 100 years ago, with our first note from 1920.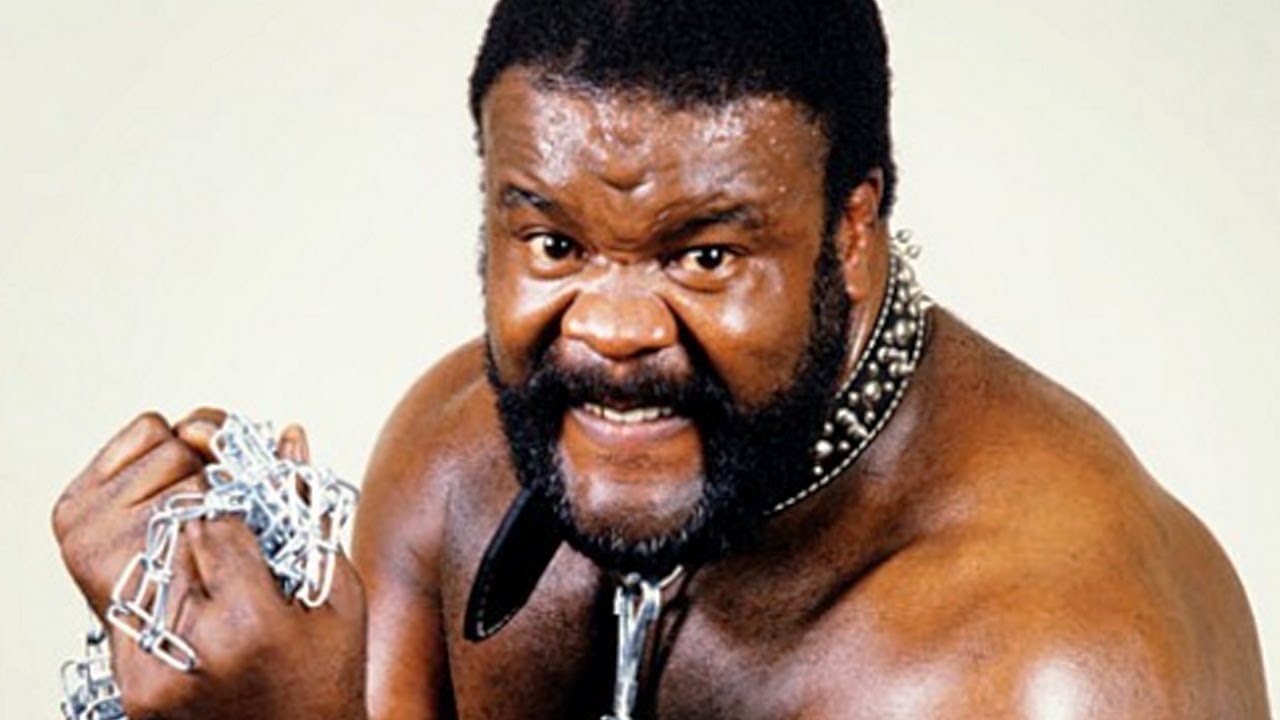 Today we start almost a 100 years ago, with our first note from 1920. On this date we see multiple notes from 1998, a career changing injury, multiple special events, the beginning of the end for JWA and the birth of JYD!
Born On This Day
1952 – Sylvester Ritter (The Junkyard Dog)
1959 – Jim Barrel (Boris Zhukov)
1974 – Naohiro Hoshikawa
1981 – Hiroki Tanabe (Hi69)
1983 – Kristoffer Travis
1986 – Aaron Frobel (Michael Elgin)
This Day In Wrestling History
1920 – Ed "Strangler" Lewis defeats Joe Stetcher to win the New York version of the World Heavyweight Title.
1940 – Buddy Knox defeats The Great Mephisto to win the Midwest Wrestling Association (Ohio) Light Heavyweight Title in Akron, Ohio.
1952 – Frank Stojack defeats Roger Mackay for the Pacific Coast Junior Heavyweight Title in Roseburg, Oregon, beginning his fifth reign.
1960 – Lee Fields defeats Pancho Villa for the NWA Gulf Coast Heavyweight Title in Pensacola, Florida, starting his third reign.
1961 – In Honolulu, Hawaii, The Masked Executioner defeats Lord James Blears for the NWA Hawaii Heavyweight Title.
1963 – Enrique Torres defeats Rock Hunter for the Central States version of the NWA United States Heavyweight Title in St. Joseph, Missouri.
1966 – The Infernos (Frankie Cain and Rocky Smith) defeat Jose Lothario and Sam Steamboat to win the Florida version of the NWA World Tag Team Title, their third, in Tampa, Florida.
1968 – Dusty Rhodes defeats Tommy Martin for the NWA Central States Heavyweight Title in St. Joseph, Missouri.
1969 – Vicente Febrer defeats Julian Pizarro to win Spain's Heavyweight Title.
1969 – Tony Borne and Moondog Mayne defeat Beauregard and Roger Kirby for the NWA Pacific Northwest Tag Team Title, beginning their eighth reign.
1971 – Antonio Inoki is fired from the Japan Wrestling Association because of an apparent plan to attempt to take over the promotion. Inoki's NWA United National Heavyweight Title was vacated as a result. The following year, Inoki would found New Japan Pro Wrestling. Giant Baba would also leave and form All Japan Pro Wrestling the same year, and the JWA closed in 1973.
1972 – Bob Kelly defeats The Spoiler to win his fourth City of Mobile Heavyweight Title in Mobile, Alabama.
1973 – Duke Miller defeats Ken Lucas for the NWA Mississippi Heavyweight Title in Hattiesburg, Mississippi, ending Lucas' fourth reign.
1975 – Duke Miller defeats Ken Lucas to win the NWA Alabama Heavyweight Title in New Brocton, Alabama. This ended Lucas' sixth reign and began Miller's third.
1976 – Don Leo Jonathan defeats John Quinn for the Vancouver version of the NWA Pacific Coast Heavyweight Title in Vancouver, British Columbia, beginning his fifth reign.
1981 – Perro Aguayo defeats Chris Adams to win the WWF Light Heavyweight Title in Mexico City, Mexico, Aguayo's third title win.
1982 – Mark Romero (later known as Mark Youngblood) defeats Hercules Hernandez for the NWA Central States Television Title in Kansas City, Kansas, beginning Romero's second reign.
1986 – The Rock 'n' Roll RPMs (Mike Davis and Tommy Lane) defeat Jeff Jarrett and Billy Travis to win the AWA Southern Tag Team Title in Memphis, Tennessee. At the same event, Badd Company (Paul Diamond and Pat Tanaka) end the third CWA International Tag Team Title reign of Akio Sato and Tarzan Goto.
1986 – Rip Oliver defeats The Assassin in Portland, Oregon for the NWA Pacific Northwest Heavyweight Title, beginning his 10th reign.
1986 – Dynamite Kid suffers a severe back injury during a tag team match between The British Bulldogs and Don Muraco & Cowboy Bob Orton.Kid was kneed in the back, then took several chair shots to the back. He would be rushed to the hospital to repair two torn lumbar discs. According to Kid, while in the hospital, the WWF sent in Bret Hart to pick up his WWF Tag Team Championship belt. Billington refused. Billington soon checked out of the hospital, but WWF chairman Vince McMahon insisted they drop the titles to the Iron Sheik and Nikolai Volkoff. Billington agreed to drop the titles, but only to the Hart Foundation, which they would do in late January 1987. The injury all but ended the British Bulldogs' run as a top-tier tag team in the WWF. The duo split up in 1990. Billington would continue to wrestle regularly until 1991, and retired for good in 1996.
1987 – Miguel Perez, Jr. defeated Kareem Mohammed to win the WWC Puerto Rico Heavyweight Title in San Juan, Puerto Rico.
1988 – The AWA held their one, and only, Pay-per-view event, Superclash III, in conjunction with World Class Championship Wrestling and Memphis' CWA. The financial disaster resulted in many of the participants on the show not seeing a dime of the revenue, basically killing AWA founder Verne Gagne's working relationships with the other promotions. WCWA and CWA merged soon after the event to form the United States Wrestling Association. AWA and PWOW (though they called it POWW-don't ask) would fold two years later.
Chavo Guerrero, Hector Guerrero, and Mando Guerrero defeat Cactus Jack & The Rock 'n Roll RPM's (Mike Davis & Tommy Lane).
Eric Embry defeated Jeff Jarrett to win the World Class World Light Heavyweight Championship.
Jimmy Valiant defeated Wayne Bloom in just 24 seconds.
Iceman King Parsons defeated Brickhouse Brown to retain the World Class Texas Heavyweight Championship.
Badd Company (Pat Tanaka & Paul Diamond) & Madusa Miceli defeat The Top Guns (Derrick Dukes & Ricky Rice) & Wendi Richter.
Greg Gagne defeated Ronnie Garvin by countout to win the AWA World Television Championship. (Side nugget: Garvin was the television champion coming in, but he had signed a deal with the WWF and he refused to job clean to Gagne on the way out, so the AWA made up a story about how the title was held up and the title could be won on a countout.)
Pali defeated Bambi, Brandi Mae,Laurie Lynn, Luna Vachon, Malibu, Nina, Peggy Lee Leather, and Pocahontas in a $10,000 Street Fight Lingerie Battle Royal. Participants could be eliminated by being thrown over the top rope or by being stripped to their bra and panties.
Sgt. Slaughter defeated Col. DeBeers in a Boot Camp match.
The Samoan Swat Team (Fatu & Samu) defeat Michael Hayes & Steve Cox to retain the World Class World Tag Team Championship.
Wahoo McDaniel defeated Manny Fernandez in an Indian Strap match.
Jerry Lawler defeated Kerry Von Erich via referee stoppage (excessive blood loss by Von Erich) to unify the AWA and WCWA World Heavyweight Championships. Side nugget: the match probably shouldn't have happened. The WWF allegedly went to the Illinois State Athletic Commission and pointed out an old rule that stated amputees could not compete in championship bouts–Kerry lost his foot once, but it was not common knowledge. However, the Commission would not investigate the claim until the next day, so the WWF dropped it. In another interesting twist, Von Erich bladed himself in the bicep before the match began.
The Rock 'n' Roll Express (Ricky Morton & Robert Gibson) versus The Stud Stable (Jimmy Golden & Robert Fuller) fought to a double countout.
1988 – Stan Hansen & Terry Gordy defeat Genichiro Tenryu & Toshiaki Kawada in the finals of All Japan's Real World Tag League to win the vacant All Japan World Tag Team Title.
1989 – The Colossal Connection (Andre the Giant & Haku) defeated Demolition (Ax & Smash) to win the WWF Tag Team Championship. The championship would be Andre's last in his long career.
1989 – The NWA held the seventh annual Starrcade at The Omni in Atlanta, Georgia. In a surprising move, the decision was made to throw out the usual "supercard" format, and instead go with a pair of round robin tournaments, calling the show "Future Shock: Night Of The Iron Men". All of the matches had a 15 minute time limit, with no titles on the line.
1992 – Gran Hamada defeats Black Power II in a tournament final for the vacant UWA World Junior Light Heavyweight Title in Mexico City, Mexico, beginning his third reign. The title was vacated in January 1992 when champion Perro Aguayo left the UWA for CMLL.
1992 – Bat Yoshinaga and Tomoko Watanabe defeat Takako Inoue and Mariko Yoshida to win the All Japan Women's Pro Wrestling Tag Team Title in Tokyo, Japan.
1993 – Alundra Blayze defeated Heidi Lee Morgan in the finals of a tournament to win the vacated WWF Womens Championship. The WWF Women's Championship, laying dormant since February 1990, would be held by Blayze for 539 of the next 730 days (three title reigns in all; her first lasted 342 days) before famously junking the belt on Nitro less than a week after her release in December 1995.
1994 – Shinjiro Ohtani defeats Norio Honaga in Osaka, Japan for the UWA Welterweight Title.
1995 – WWF Women's Championship is deactivated. The title's deactivation came when its champion Alundra Blayze—and the entire women's division—was let go by the WWF due to cost-cutting measures. The decision comes just two days after Aja Kong legitimately broke the nose of Chapparita Asari during a match on Monday Night RAW. Just five days later, Alundra returned to WCW where as Madusa, she dumped the WWF Women's Championship belt in a garbage bin.
1996 – Stevie Richards and The Blue Meanie to win the Pro Wrestling eXpress Tag Team Title in North Versailles, Pennsylvania.
1997 – Timber defeats C.W. Anderson for the NWA 2000 American Heritage Heavyweight Title in Hope Mills, North Carolina.
1997 – La Ley defeats Jerry Estrada in Caguas, Puerto Rico, to win the WWC Junior Heavyweight Title.
1997 – Canadian Destroyer defeats Gene Austin for the Southern Michigan Championship Wrestling Heavyweight Championship in Michigan Center, Michigan.
1998 – WWF presented In Your House 26: Rock Bottom from the General Motors Place in Vancouver, British Columbia. 17,677 were in attendance, with 287,000 homes watching on PPV. Goldust defeated Jeff Jarrett by disqualification in a striptease match. As Jarrett lost, Debra (Jarrett's manager) had to do a striptease. It ended up being just that: a tease, as Blue Blazer ended it before Debra took off her bra.
1998 – Rob Van Dam and Sabu defeat The Dudley Boyz (Bubba Ray and D-Von Dudley) to win the ECW Tag Team Title in Tokyo, Japan, ending the Dudley's fifth reign.
1998 – Olimpico defeats Halcon Negro, Jr. to win the CMLL Welterweight Title in Mexico City, Mexico.
1998 – Cima Nobunaga defeats Dr. Cerebro for the IWRG Intercontinental Welterweight Title in Naucalpan, Mexico.
1998 – The Wrecking Crew (Big Q and Billy D) defeat Krazy KC and Knightmare to win the Empire Wrestling Federation Tag Team Title in San Jacinto, California, their second title win.
1999 – The Outsiders (Scott Hall & Kevin Nash) defeat Bret Hart & Goldberg to win the WCW World Tag Team Championship.
2002 – Ultimo Guerrero defeats Shocker for the CMLL Light Heavyweight Title in Mexico City, Mexico.
2002 – Dark Ninja defeats Bruiser to win the NWA Hawaii Hardcore Title in Waikiki, Hawaii.
2002 -Sting defeats champion Lex Luger and Malice (who Sting pinned to win the match) in a three way bout in Zurich, Switzerland to win the World Wrestling All-Stars World Heavyweight Title.
2003 – Dan Maff defeats champion Jerry Lawler and Shane Douglas in a three way bout to win the Jersey All Pro Wrestling Heavyweight Title in Rahway, New Jersey.
2003 – Jerrelle Clark defeats champion Roderick Strong, Justice and Naphtali in a four-way match to win the NWA Florida X Division Title in St. Petersburg, Florida.
2003 – Sinn wins the NWA Bluegrass Heavyweight Title from Chance Prophet in Paintsville, Kentucky. At the same show, The Redneck Express (Chris Vega and The Rebel) defeat Vinnie Viagra and Billy Maverick win their second NWA Bluegrass Tag Team Title.
2005 – Batista and Rey Mysterio defeat MNM (Joey Mercury and Johnny Nitro) for the WWE Tag Team Title in Springfield, Massachusetts.
2005 – Brian Jennings and Kimera defeat Matt Stryker and Tack to win the Heartland Wrestling Association Tag Team Title in Cincinnati, Ohio.
2006 – World Wrestling Entertainment announced this afternoon that they have "come to terms" on releasing Amy Zidian, who managed Jimmy Wang Yang in recent weeks on Smackdown.
2008 – John Morrison and The Miz won the WWE Tag Team championship in Hamilton, Ontario.
2009 – WWE presented the first TLC: Tables, Ladders, and Chairs  PPV from the AT&T Center in San Antonio, Texas. 15,226 were in attendance, with 228,000 homes watching on PPV. That's up from 193,000 homes from the event that replaced it, Armageddon in 2008.
In a preshow dark match, R-Truth defeated CM Punk.
Christian defeated Shelton Benjamin in a ladder match to retain the ECW Championship.
Drew McIntyre defeated John Morrison to win the WWE Intercontinental Championship.
Michelle McCool defeated Mickie James to retain the WWE Women's Championship.
Sheamus defeated John Cena in a tables match to win the WWE Championship.
The Undertaker defeated Batista in a chairs match to retain the World Heavyweight Championship.
Randy Orton defeated Kofi Kingston.
D-Generation X (Shawn Michaels & Triple H) defeated Jeri-Show (Chris Jericho & The Big Show) in a tables, ladders, and chairs match to win the WWE Unified Tag Team Championship.
2010 – WWE presented the 2010 Slammy Awards on a special edition of RAW from New Orleans, Louisiana.
Shocker of the Year: The Nexus take out Mr. McMahon
"Despicable Me" Award (most disgusting moment): CM Punk sings "Happy Birthday" to Rey Mysterio's daughter
Guest Star Shining: Pee Wee Herman vs. The Miz
Holy $H!+ Move: John Cena's AA from the top of a car through the stage
"Oh Snap!" Meltdown: Edge destroys the RAW GM's computer
Knucklehead Moment: Lay-Cool gets beaten by Mae Young
Diva of the Year: Michelle McCool
Moment of the Year: Undertaker retires Shawn Michaels
Superstar of the Year: John Cena
2015 – WWE presented Tables, Ladders, and Chairs from the TDGarden in Boston, Massachusetts.
In a preshow match, Sasha Banks defeated Becky Lynch by submission.
The New Day (Kofi Kingston & Big E) defeated The Lucha Dragons (Kalisto & Sin Cara) and The Usos (Jimmy & Jey Uso) in a three-team ladder match to retain the WWE Tag Team Championship.
Rusev defeated Ryback by submission.
Alberto Del Rio defeated Jack Swagger in a chairs match to retain the WWE United States Championship.
The Wyatt Family (Braun Stowman, Bray Wyatt, Erick Rowan, and Luke Harper) defeated the ECW Originals (Tommy Dreamer, Rhyno, and the Dudley Boyz) 4-1 in an elimination tables match.
Dean Ambrose defeated Kevin Owens to win the WWE Intercontinental Championship.
Charlotte defeated Paige to retain the WWE Divas Championship.
Sheamus defeated Roman Reigns in a Tables, Ladders, and Chairs match to retain the WWE World Heavyweight Championship.