Tiffany's Dynamite Takes: Garland, TX
The Elites are in the Lone Star State for the next few weeks! Is Texas big enough for this level of chaos?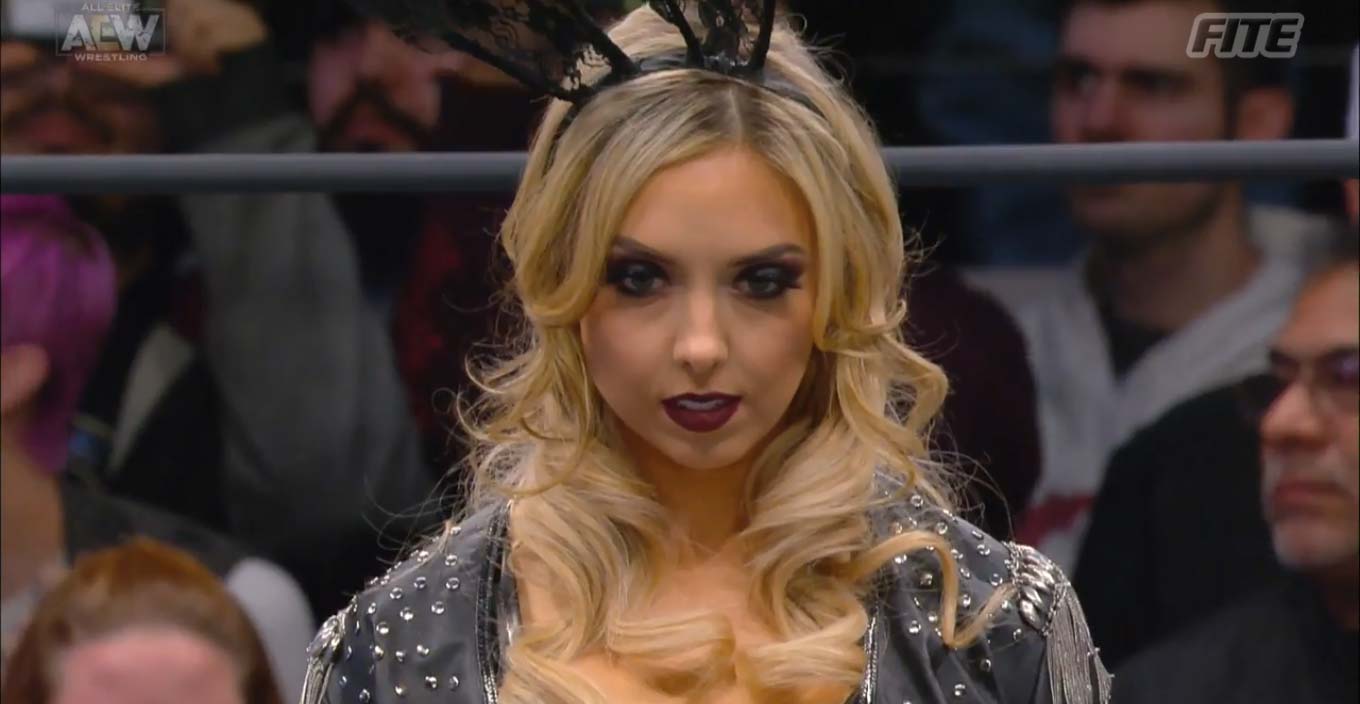 The Elites are in the Lone Star State for the next few weeks! Is Texas big enough for this level of chaos?
Jon Moxley vs Alex Reynolds…I think
Around the world in a few hours! Just this past weekend, Jon Moxley was wreaking havoc in Japan, now he's back in the USA and he's got the AEW Champion in his sights!
Well, that was quick, sorry Reynolds. And John Silver gets a prop for sticking up for his buddy, but he had a Paradigm Shift to take.
OOOH!! Here we go! Okay, who's gonna be the first ass kicked? First time these two have been face to face since Double or Nothing. I like that Jericho tried to neutralize Mox by offering him a spot in Inner Circle. Sorry, Jericho, Mox has only been part of one faction and that was with his brothers in WWE. I also like Jericho using their history outside the ring.
Cody Rhodes and QT Marshall vs Butcher and Blade (with the Bunny)
Okay, if Allie's outfit isn't a sign of Marty Scurll coming to AEW, I don't know what is. MJF is so annoying, but I'm hoping feuding with Cody will even that out a little.
I was wondering why Marshall was chosen, now I get it: He's not that good, so Cody's going to have to do a lot of heavy lifting if he wants to win and maintain his spot in the rankings. Butcher is fine for holds, but him moving too much looks nasty. Blade's pretty good.
Okay, this match isn't as bad as it looked like at the start. Marshall seems to be getting the cylinders firing. Butcher and Blade got the win, with an assist by Allie by one point. Bigger story is Darby Allin basically offering himself up as Cody's new BFF, which I totally support. I'm also glad Cody gave Marshall a pat on the back and tried to cheer him up.
MJF and Waldo
Yes, I know it's Wardlow, I like Waldo better. MJF annoys me as does the 'Kiss the ring' thing. This ain't the mafia, dude and you are NOT Al Pacino or Marlon Brando. Heck, James Caan and Andy Garcia are scarier than you. However, I am glad that we're getting a match between MJF and Cody. I also like that we won't get the stipulations until the start of next year at the homecoming.
Dark Order
I think AEW having their low card/jobber talent get involved in this storyline is interesting. Not something you would see on WWE TV, at least not at this point.
Big Swole vs Emi Sakura
After weeks of tearing it up on Dark, Big Swole makes her Dynamite debut!
This match was really good, which is no surprise to me because both ladies are great athletes. Emi Sakura comes by her reputation honestly, but Swole was keeping up with her. Love the thing with the microphone, but knowing Swole's history of Crohn's Disease, every hit to her stomach makes me cringe. I love that Swole won her debut!! I like that Shida had to eat her words a little bit.
Pac
I like that PAC is mad he hasn't been given opportunities, but he also hasn't been on in weeks, so opportunity kind of passed him by.
Kip Sabian (with Penelope Ford) and Shawn Spears vs Hangman Page and Kenny Omega
Lord, please let this be a short match.
This match has been pretty good, but I get the feeling that Page vs Omega is in the cards because they're working together, but there definitely seems to be a disconnect. Page wants a win and he wants to be the one to get the win, which is not great for teamwork.
How does the ref not see or hear Ford flipping around? I get that's it's loud, but surely you can hear that.
Joey Janela tying up Tully Blanchard is hysterical and keeps this feud going. Plus, the rope tying was hilariously bad.
Yeah, I'm convinced Page is turning heel and feuding with Omega after he stole the win from Omega.
Brandi Rhodes
I love Brandi spilling some REALLY hot tea. Still not totally sold on Nightmare Collective.
Le Champion joining commentary for the next match, which I'm GUESSING is Luchasaurus vs Sammy Guevara.
Luchasaurus vs Sammy Guevara
Oh, I love being right!  This match is pretty good, even though it's basically a set up for next week's Dynamite. Still, Guevara and Luchasaurus worked together very well and the crowd was really into it. I loved Jungle Boy getting an unofficial win thanks to Marko Stunt's officiating. That was fun!
AEW Revolution coming in February!!!!
Interesting that Page and Omega are teaming up again.
Love the commentary team ignoring Inner Circle's complaining.
OOH, Statlander vs Britt Baker next week!
Street Fight – Young Bucks vs Santana and Ortiz. Winner gets AEW Tag Team Championship Match Against SCU NEXT WEEK!
I'm not surprised Inner Circle got the jump on the Bucks after the loss in the last segment. I'm a little surprised the Bucks showed up in their regular gear instead of street clothes. I loved the Dallas Cowboys helmet spot with Matt, that was hilarious!
And it's chaos, but at least we're getting more for the Dustin Rhodes vs Jake Hager thing. AUBREY EDWARDS TO THE RESCUE! Can we talk about how Aubrey is basically the de facto head ref of AEW? Love Nick pulling a heel thing and pulling Aubrey out to save the match.
There's some complaining about the Bucks getting the win, but I'm okay with it. The tag division has been needing them back in the title hunt and this is the time for it. Santana and Ortiz will either be the next contenders for SCU or they'll be the first contenders for the Bucks.
That's it for Tiffany's Dynamite Takes! Stay tuned for ongoing coverage!