What Is The Purpose Behind New Japan Loser vs Loser Match?
Valentin makes his triumphant return with some questions about New Japan's "Loser vs Loser" match at WrestleKingdom!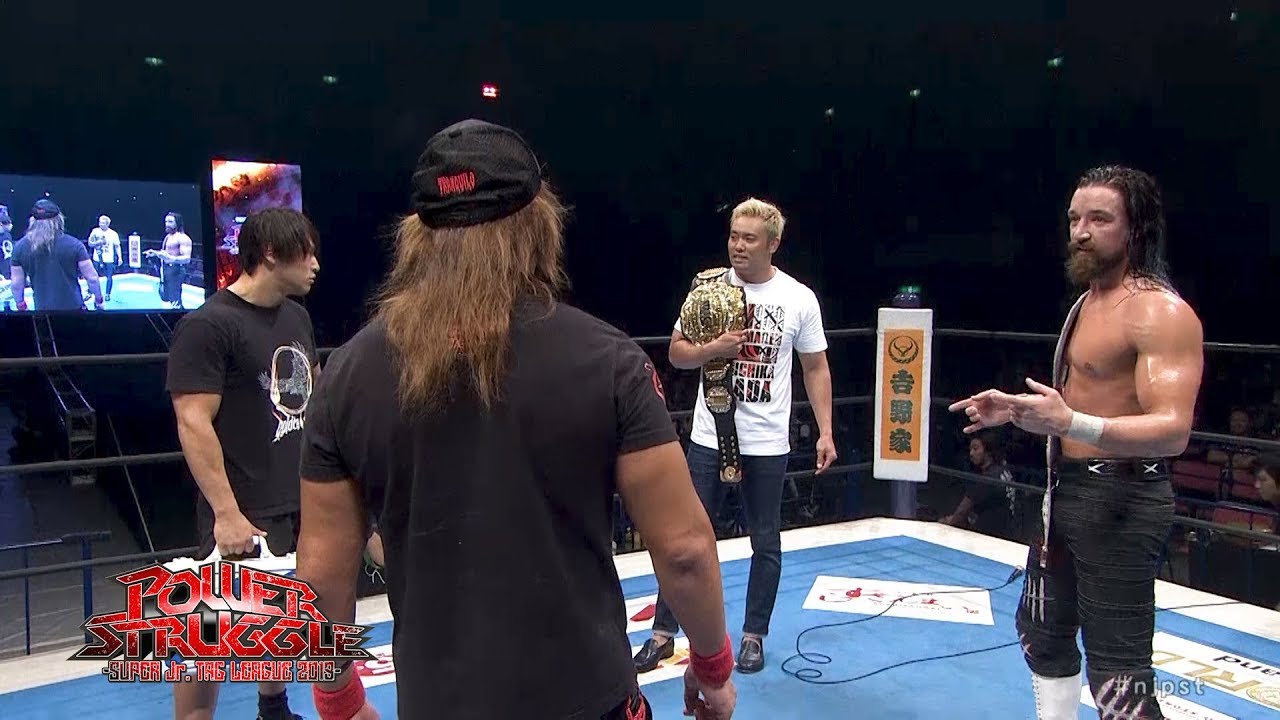 Valentin makes his triumphant return with some questions about New Japan's "Loser vs Loser" match at WrestleKingdom!
This January, and for the first time ever, New Japan Pro Wrestling will run the Tokyo Dome two nights in a row for their Wrestle Kingdom event, with the "Double Gold Dash" headlining both nights. On the first night, both the IWGP Heavyweight and Intercontinental championships will be defended separately, with the winners facing each other for both titles on the second night.
However, the two losers from night one will also be facing each other on night two, and this, ladies and gentlemen, will be the focus of today's article!
Before getting straight to the point, let's add bits of context here. We all know the four men involved in this "Double Gold Dash" : The IWGP Heavyweight champion Kazuchika Okada, the IWGP Intercontinental champion Jay White, the G1 Climax winner Kota Ibushi, and the man who made his goal of becoming the first ever IWGP Heavyweight & Intercontinental champion, Tetsuya Naito. As implied prior, two of these men will eat a crushing defeat on January 4th, and said two men will face each other in a match which looks like it it'll be for nothing. There is no prize on the line and getting the win here, while giving some momentum back to the winner, feels more like a consolation prize.
However, depending on the match-up, depending on who is involved in this match, the weight of the encounter itself will change. Obviously, we could theoretically see any combination of the Okada-White-Ibushi-Naito quartet featured in that upcoming match, but if you have read any of my pieces before, you will know I tend to go further, because it's more than possible. With that, let's get to the topic at hand:
Who should be featured in this "loser vs loser" match on January 5th, and how important will this match be?
To answer these two questions wrapped into one, let's first dive into January 5th's main event, the champion vs champion match with both titles on the line, and who, let's say, has the most chances of making it to the second night with a championship won or retained, only to go fight for even higher stakes. To do that, let's look at how recurrent the different possible match-ups have been this year, in order to try and figure things out.
Naito and Ibushi already faced each other three times this year. Okada and White faced each other twice. Ibushi versus White already happened once. The last of the four possibilities to main event January 5th has yet to happen since Wrestle Kingdom 12, which will make two years come next January. You guessed which match I am talking about, it is Okada vs Naito.
I could go on and on as to why this match will happen, as there is a plethora of reasons to make a strong argument in favour of this encounter, some which I have developed in previous articles through Kota Ibushi, but I will just tell you this: Since Wrestle Kingdom 10, none of the future Tokyo Dome main event matches happened during the prior 365 days. The last three years, Gedo has always booked a fresh main event at the Dome. Okada vs Naito, which last occurred two years ago, fits that criteria, which I don't think is made up off a coincidence, in comparison to the other three possible encounters.
Why did I only pick the last three years ? Because Wrestle Kingdom 10 was the final chapter of the Okada-Tanahashi rivalry over the Ace status, which monopolized every Wrestle Kingdom main event since 2013, outside of the 8th edition. We now are in a different era which, so far, hasn't seen any main event being replicated on the 4th, which will remain true this year, but the 5th's main event is another story.
Based off what has just been established, this leaves Ibushi and White to face each other in this "loser against loser" match. Now, like I said prior, both men faced each other once before this year, in the G1 Climax final where Ibushi won. The latter has only kept on rising this year, winning his first singles championship in New Japan, and signing full-time with the company only propelled him to higher heights, notably by winning the G1. Everything has been set for Ibushi to accomplish everything he was supposed to years ago… Yet, he is also facing his biggest obstacle ever on the 4th. Someone he has already beat in Okada, but not in these very specific circumstances Ibushi will be in for the first time, where Okada only lost twice before, to only one man in Tanahashi, who is also the only man to win the Heavyweight title at the Dome as the G1 briefcase holder. Tanahashi also happens to be Ibushi's "God" he wants to surpass, but still has failed to do so until now.
The point being that Ibushi will enter the Tokyo Dome with an enormous amount of pressure on his shoulders, and facing Okada of all people in that context is no easy task. This match is such a big obstacle in Ibushi's path, one can wonder if he actually will go past said obstacle. And if he doesn't, let's keep on the same track and look at what would be an upcoming match with the Switchblade. Entering the second night, Ibushi lost everything, all the momentum he had built, all his hopes crushed by the Rainmaker, and he would have to go against a bitter Jay White, who will only look for one thing : Save his face by avenging his loss in the G1 finals, not caring if it means putting Ibushi down to his lowest point ever. White wouldn't be in his best state either after losing the IC title, but he would have a motivation Ibushi may not, which can give him the edge he needs to secure a win.
This turnaround brings what may be the perfect continuation of Ibushi's story. After rising to the top as fast as a shooting star flies through the sky, that same star crashes down even faster in what would be Ibushi's reality check. With Gedo's habit of building up his talents, break them down only to build them even stronger down the road, Ibushi would then go through what the likes of Tanahashi, Okada and Naito went through before him. Look at Ibushi's career and find me a period of time, since he became a Heavyweight, where that pattern has occurred. Spoiler alert, it never did for one reason: Ibushi wasn't signed and Gedo couldn't risk having Ibushi follow that rough yet necessary process all of his main event stars go through because of it. Ibushi could now is in the first phase of that process, at the brink of entering the second one at the Tokyo Dome.
Which would only mean one thing: The future holds more for the Golden Star.
With this article coming to its closure, what are your thoughts regarding the Double Gold Dash? How do you think will January 5th shape up between the four men involved? What do you make of Kota Ibushi and his story going in this historic Wrestle Kingdom?
King's WrestleMania Rewind: Stone Cold VS. Scott Hall (WrestleMania X8)
Chris King is back with another WrestleMania Rewind, looking at the NWO's Scott Hall battling Stone Cold Steve Austin at WWE WrestleMania X8 from Toronto!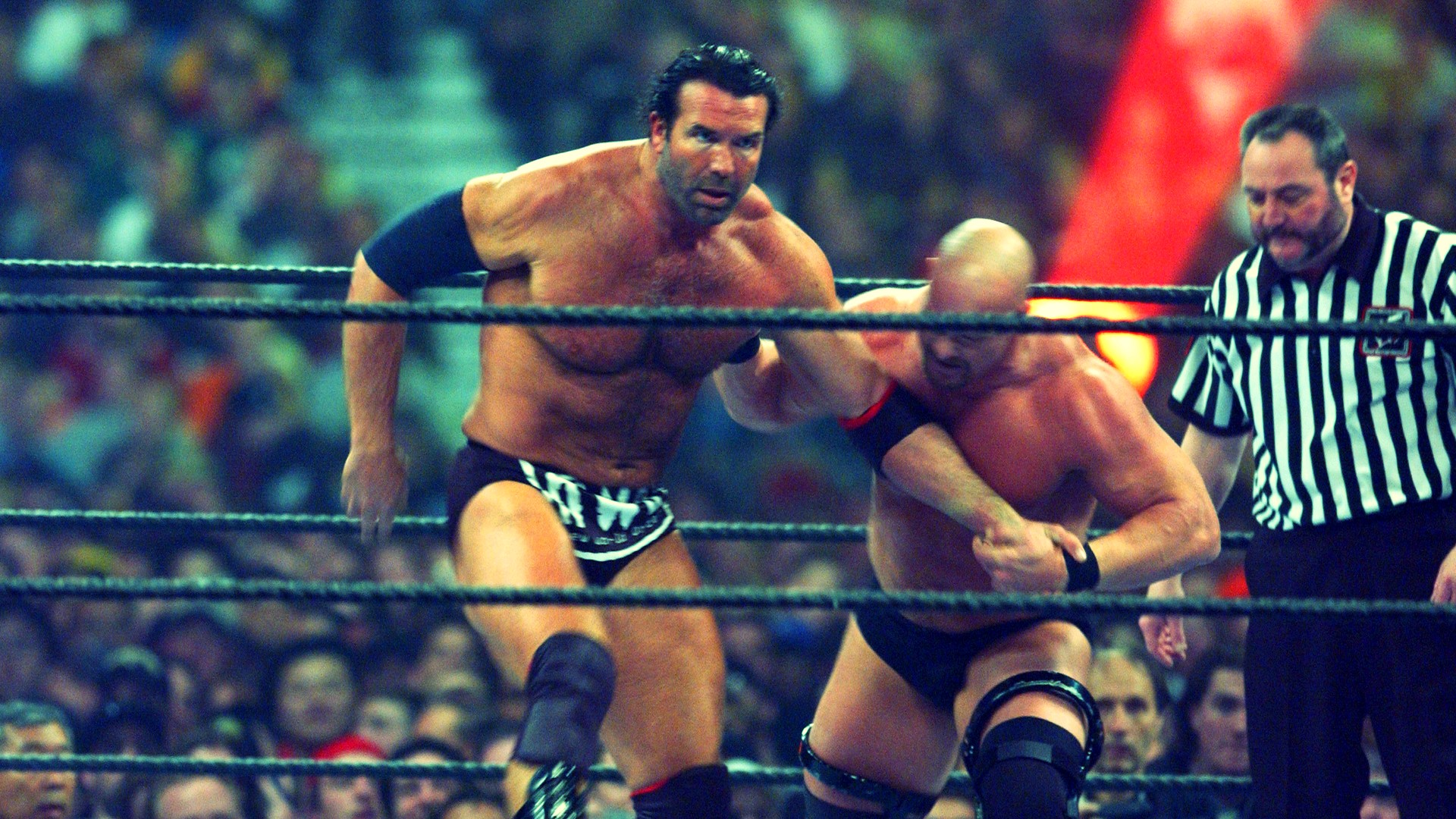 Chris King is back with another WrestleMania Rewind, looking at the NWO's Scott Hall battling Stone Cold Steve Austin at WWE WrestleMania X8 from Toronto!
Chris King is back this week with another edition of WrestleMania Rewind, where he is rewatching all the past Mania matches and feuds. This week you're in for a treat as we look back at 'Stone Cold' Steve Austin vs. Scott Hall at WrestleMania X8.
In late 2001, Vince McMahon bought out his competition WCW and acquired the rights to a plethora of talent including Booker T, Eddie Guerrero, Chris Benoit, and the iconic trio known as NWO. Hulk Hogan; Kevin Nash, and Scott Hall were hell raisers, and what better way to make a name for yourself than take out the two top superstars in the WWE The Rock, and Stone Cold?
The NWO cost Austin his chance at becoming the Undisputed Champion at No Way Out during his match with Chris Jericho. Adding insult to injury, the NWO spray-painted 'The Texas Rattlesnake' with their brand logo just like they did in WCW. As you can imagine, Austin was pissed and out for revenge against the group and primarily Scott Hall.
Hall would challenge Stone Cold to a match at WrestleMania 18. Both superstars beat the living hell out of each other leading up to this highly-anticipated match for who runs the WWE.
The glass broke and Stone Cold made his iconic entrance, and black and white NWO covered Halls' entrance alongside Kevin Nash. With the odds stacked against 'The Toughest S.O.B' could Austin or NWO prove their dominance? Sadly the NWO  broke up that very night when Hulk Hogan came to the aid of his adversary The Rock after their 'iconic' dream match. Stone Cold would ensure the victory with the Stunner. Hall would perform an Oscar-worthy sell over the finisher.
What a time to be a wrestling fan in the 2000s when nothing was impossible for WWE. Who would've thought WCW would go out of business and Hogan would make his long-awaited return to WWE?
King's WrestleMania Rewind: Seth Rollins vs. Kevin Owens (WWE WrestleMania 36)
Chris King takes a look at the most underrated WWE WrestleMania matches, and starts off with Seth Rollins battling Kevin Owens at WrestleMania 36!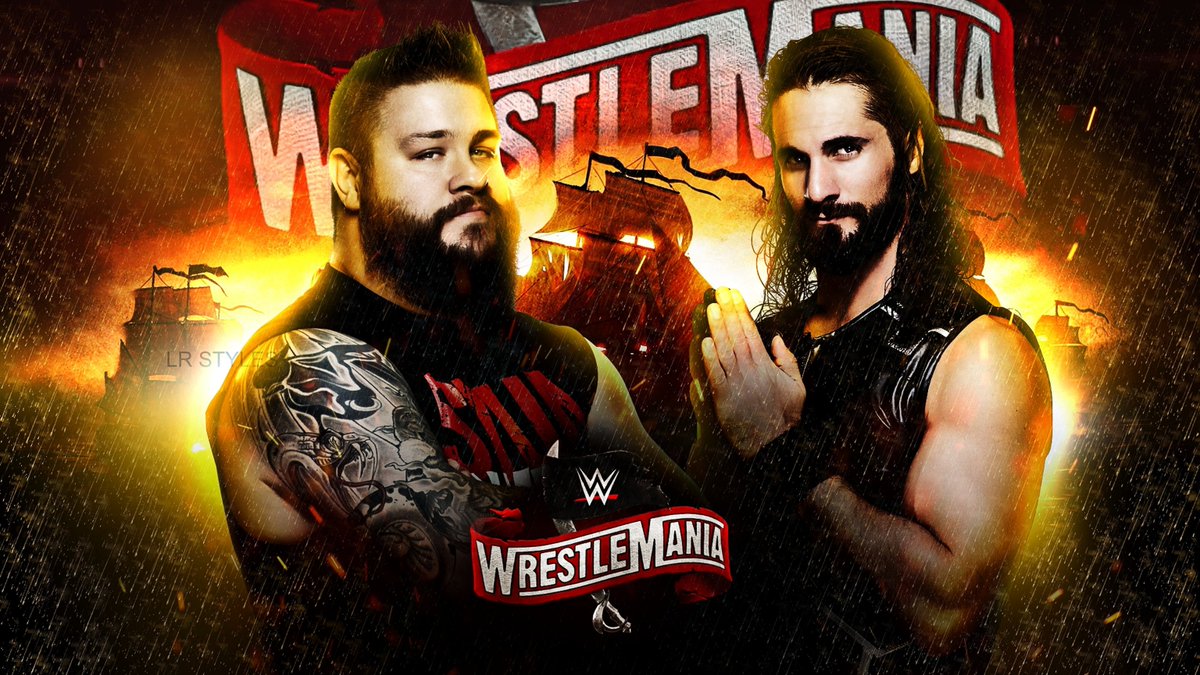 Chris King takes a look at the most underrated WWE WrestleMania matches, and starts off with Seth Rollins battling Kevin Owens in the WWE Performance Center at WrestleMania 36!
Chris King is starting a new series heading into WrestleMania season dubbed WrestleMania Rewind. Each week he'll be going back and sharing his insight over underrated matches at the Show of Shows. First up, is Kevin Owens vs. "The Monday Night Messiah" Seth Rollins at WrestleMania 36.
At the 2019 edition of Survivor Series, Rollins sacrificed himself during the men's traditional match allowing SmackDown to ultimately gain the victory. The following night the self-proclaimed Messiah, berated the whole roster but KO was not having any part of it. Owens quickly became a huge barrier in Rollins' cause for the greater good. The Authors of Pain attacked Owens with Rollins' character in question.
Owens finally had enough of his rival's mind games and torment and challenged Rollins to a match on the Grandest Stage Of Them All. Rollins mockingly accepted his challenge and the match was made official for night one of WrestleMania. Owens came out of the gate beating the holy hell out of the Monday Night Messiah trying to achieve his long-awaited moment at Mania but, Rollins tried to steal a disqualification victory by using the ring bell.
Owens hellbent on revenge provoked Rollins into turning their encounter into a no-disqualification contest where the fight could be taken all over the empty arena. The highlight of the match, was when KO used the WrestleMania sign to deliver a thunderous senton bomb through the announce table. Owens would secure the victory with a Stunner in an incredible match. Despite having no crowd during the pandemic era, both KO and Rollins put on an intense performance under the brightest lights.
In my personal opinion, this was a great feud that helped both superstars in their transformation as compelling characters for years to come.