NXT Minus 6: End of the Year Awards Part II – The Big 6
Your resident NXT advocate, Bradley Jay, is here with Part 2 of his year end awards, and this one is big!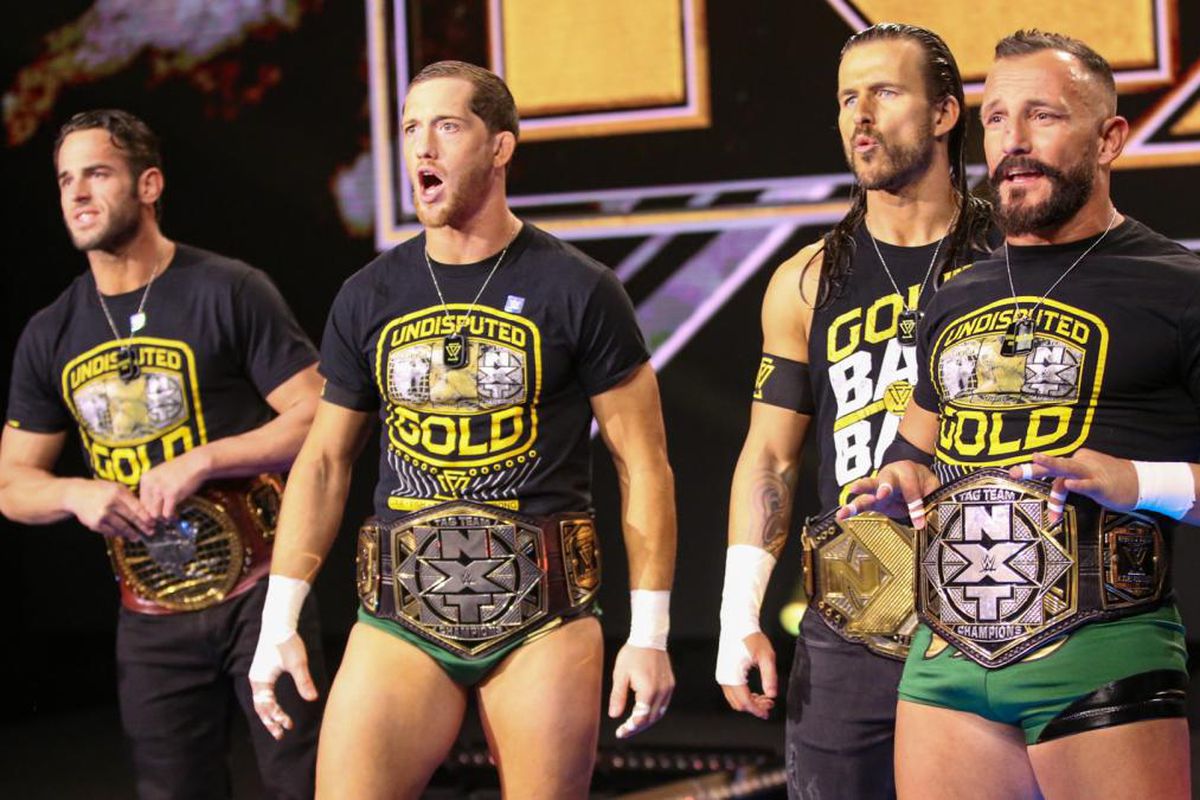 Your resident NXT advocate, Bradley Jay, is here with Part 2 of his year end awards, and this one is big!
Here is the best of the best for 2019…and my favorite moment of what was another amazing year for the Black & Gold Standard that is WWE NXT.
NXT Male Wrestler of the Year: Keith Lee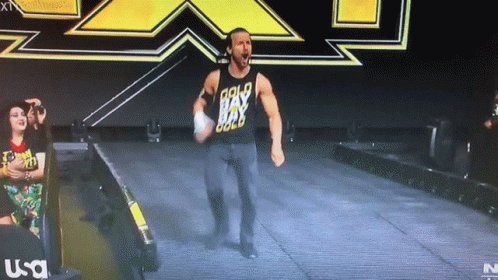 Forget Limitless. He is Ridiculous. Lee turns a routine move like a cross body block into a "Holy $#!T" chant. He is the Moment Maker, and no wrestler created more moments this year than Lee. I could watch him Pounce fools all day long.  And like Mr. Lee said, he is the GIF that keeps on giving.
NXT Female Wrestler of the Year: Io Shirai
She gives us a MOTY candidate against Shayna Baszler in a cage. Then she goes absolutely crazy banana and turns on her BFF Candace Lerae, which results in another MOTY candidate barely a month later. Before she came to NXT, people were calling her the best wrestler in the world, regardless of gender. Now I know why. Smiling Io is good. The Evil Genius of the Sky is epic. Io, I wouldn't dare take my eyes off of you. 
NXT Tag Team of the Year: Kyle O'Reilly and Bobby Fish
Street Profits are good. Fabian Aichner & Marcel Barthel are very good. Fish and O'Reilly are the best team in a place that values tag team wrestling as much as individual, which makes them the best tag team on the planet. I don't think I've felt this way about a tag team since I was a little piss ant strutting with the Fabulous Ones. And Kyle O'Reilly is a national treasure.   
NXT Feud of the Year: Keith Lee versus Dominick Dijakovic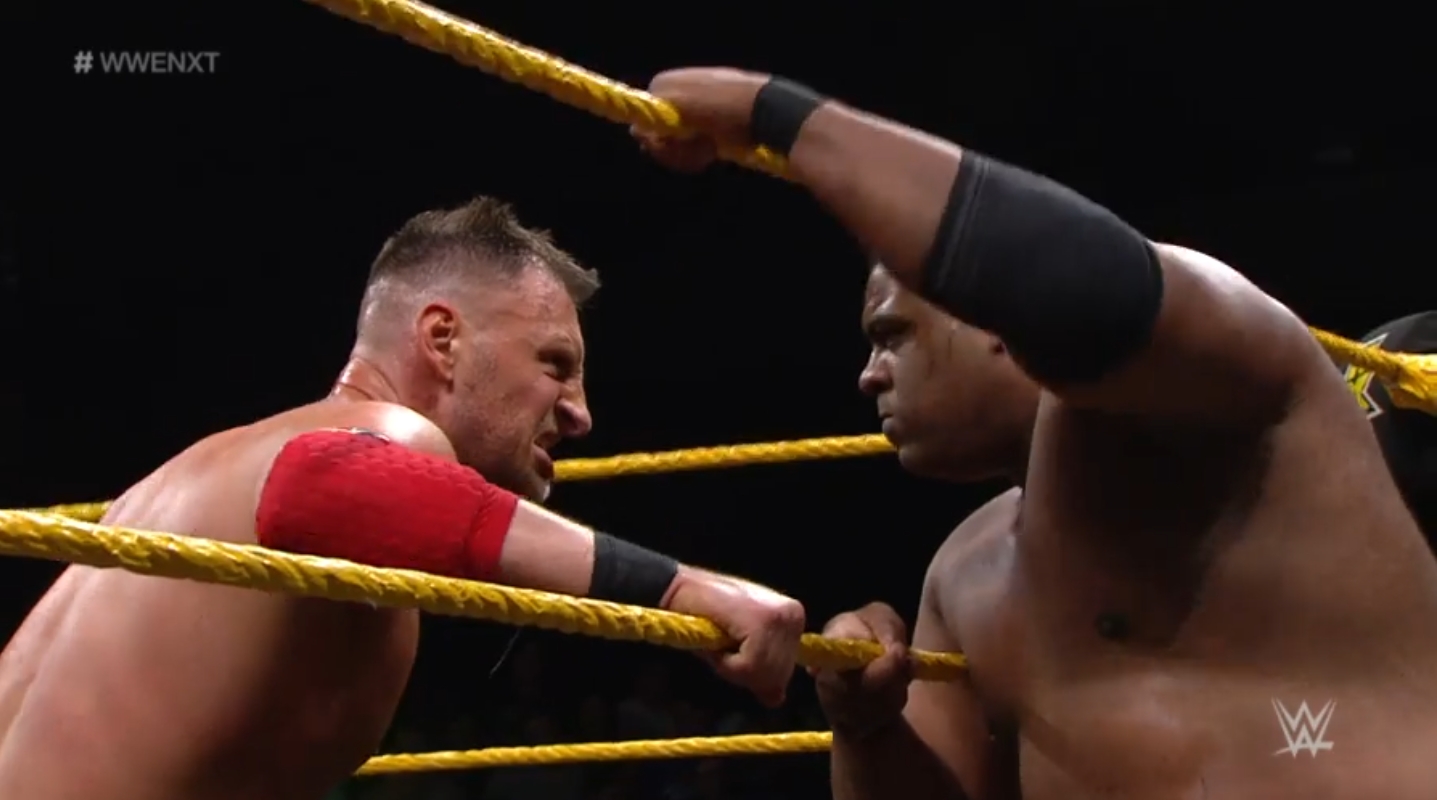 No 5-star classics. No MOTY candidates. Didn't even have a proper blow off to the feud. Doesn't matter. Singles matches. Triple threats. Tag teams. War Games. Every time these guys are in the ring together, it is tension & greatness. Earlier this year I issued a cease & desist order on the "fight forever" chant…except for matches involving Lee & Dijakovic. These 2 are made to be staring nose-to-nose on a Wrestlemania poster. 
NXT Takeover of the Year: Takeover New York
Start with a MOTY candidate with War Raiders versus Aleister Black & Ricochet. End with another MOTY candidate with Johnny Gargano capturing the NXT Championship. Sandwich in two more MOTY candidates (Pete Dunne versus WALTER and Women's Fatal 4-Way) and nothing less than 4.3 stars (Matt Riddle versus Velveteen Dream). Any match could have been the main event, a true sign of a great card. I rewatched three Takeovers to ensure I made the right call for this award. Oh, how I suffer for my art.    
2019 NXT Wrestler Of The Year: The Undisputed Era
Moment Of The Year: Kevin Owens at Takeover War Games
I was lucky enough to be at War Games. After the match, I noticed Owens left the ring by himself. I thought it was odd that he wasn't taking a final bow with his team, so I kept my eye on him. He walked up the ramp and kissed the NXT sign on the stage backdrop, unscripted and unannounced, then came back for his final bow. It adds so much to the story and the moment when you know the wrestlers truly love what they are doing and where they are. Kevin Owens, I hope 2020 brings you a long and fruitful title reign for all the right reasons. You deserve it. Clap. Clap. Clap clap clap. 
Next time, I'll wrap up my 2019 superlatives with the 6 best matches in NXT from 2019.