2019 Chairshot Team Of The Year: The New Day
Greg DeMarco presents the Chairshot Team Of The Year for 2019! Who excelled throughout the past 12 months?
Greg DeMarco presents the Chairshot Team Of The Year for 2019! Who excelled throughout the past 12 months?
2019 was a crazy year in professional wrestling, leaving us all thirsty for more. I liken it to 1996, when competition started swinging at each other–but 1997 was year it got real. Could we see that in 2020? Who knows what we'll be saying in 12 months, but first we need to take our annual look back as we do so well here at The Chairshot.
In episode five of The #Miranda & Greg DeMarco Super Such Good Shit Show, Pal, Miranda Morales and myself came together to review the past 12 months and pick the Man, Woman, and Team Of The Year for 2019. Over the next few days, I give you the winners!
2019 Chairshot Team Of The Year: The New Day
The year of 2019 was full of ups and downs, none with more peaks and valleys than the year for Kofi Kingston, Big E, and Xavier Woods…The New Day!
Kofi Kingston started the year off as he always did–with an amazing appearance in the Royal Rumble. He obviously didn't win, but shortly after that he ended up being a replacement for Mustafa Ali in a Gauntlet Match featuring all of the participants for the Elimination Chamber. Kofi excelled, putting on an amazing show, and fans began calling for him to be Daniel Bryan's next challenger. What followed was a stand out performance at Elimination Chamber, but one that closed out the show with Kofi dejected, sitting with his New Day brothers.
At this point, his partners showed their value as a team, pushing for Kofi to be "the guy" in the company, challenging for and wearing the WWE Championship. This was its own storyline as Kofi would have challenge after challenge, winning another Gauntlet and even seeing The New Day win their own Gauntlet as a team to finally give Kofi his shot at Daniel Bryan at WrestleMania.
Had Kofi Kingston lost at WrestleMania 35, there likely would have been a riot at Met Life Stadium (the scene after the show was bad enough). But Kofi won, and became WWE Champion. What followed was even more surprising: Kofi Kingston had a legitimate title reign, including feuds with Randy Orton and Dolph Ziggler (who thought it should have been him).  Big E and Xavier Woods were there every step of the way.
Kofi's run came to an end in October on the first Smackdown on FOX, where he lost to Brock Lesnar in a matter of seconds. The finish was likely a result of other segments running long (this show did feature The Rock in his own segment, along with a Hulk Hogan and Ric Flair segment). Kofi didn't stay down for long, as he and Big E would once again capture the Smackdown Tag Team Championship.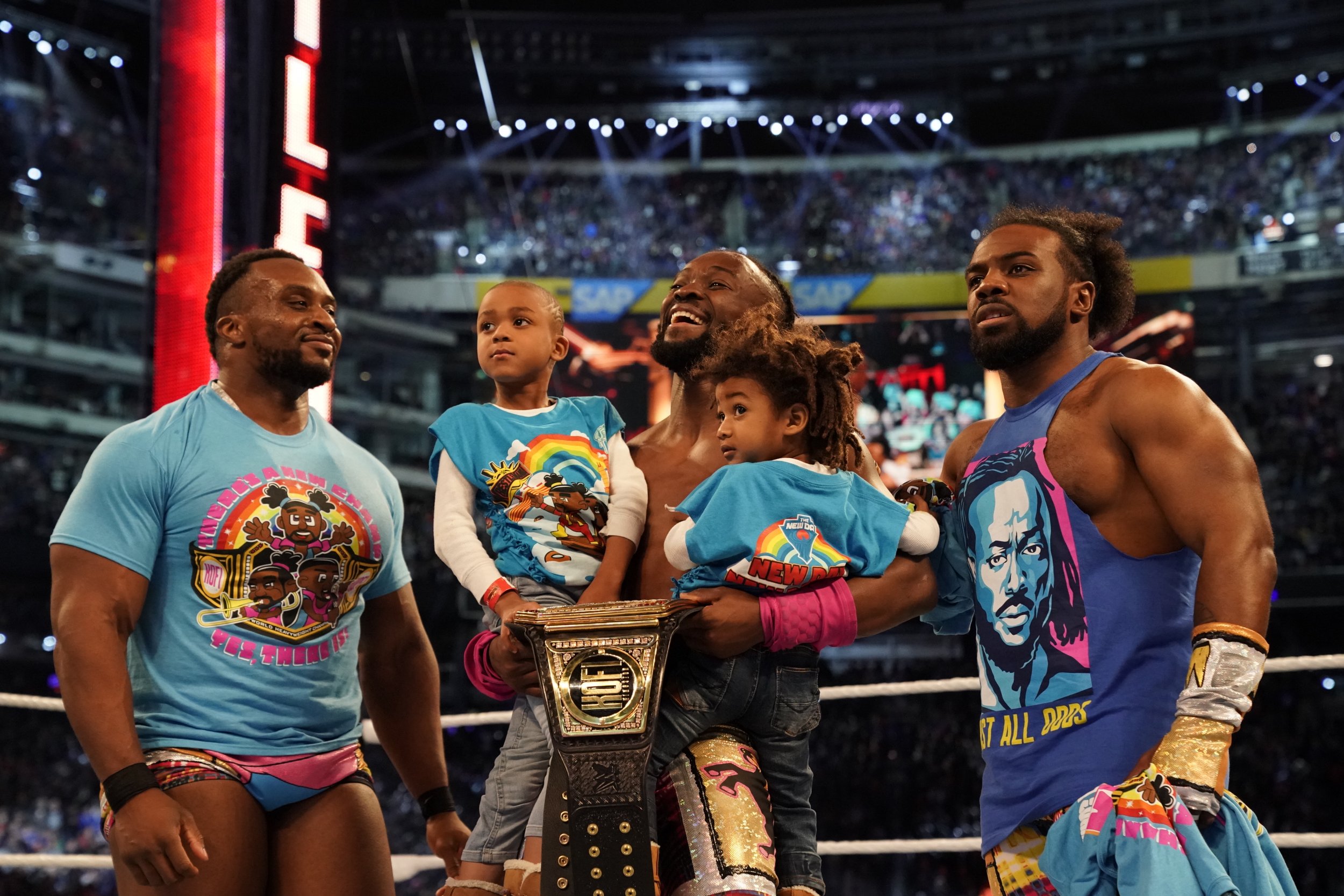 The year ended much like it started: with The New Day as a team. What happened in the middle will never be forgotten, as Kofi Kingston will always be a man who held the WWE Championship, and The New Day made it happen. That's a team effort, and THAT is why New Day is your 2019 Chairshot Team Of The Year.
Consideration was also given to:
Who was named Man Of The Year? ? Stay tuned the rest of this week to see!
I want to know what you think: Does The New Day deserve recognition for Kofi Kingston's accomplishments in 2019? Leave a comment on this content, hit me up on social media @ChairshotGreg or email me at gregdemarco@thechairshot.com!