AEW News You Can Use! December 30, 2019-January 5, 2020
It's a new year and a new decade! What's going on with the Elites?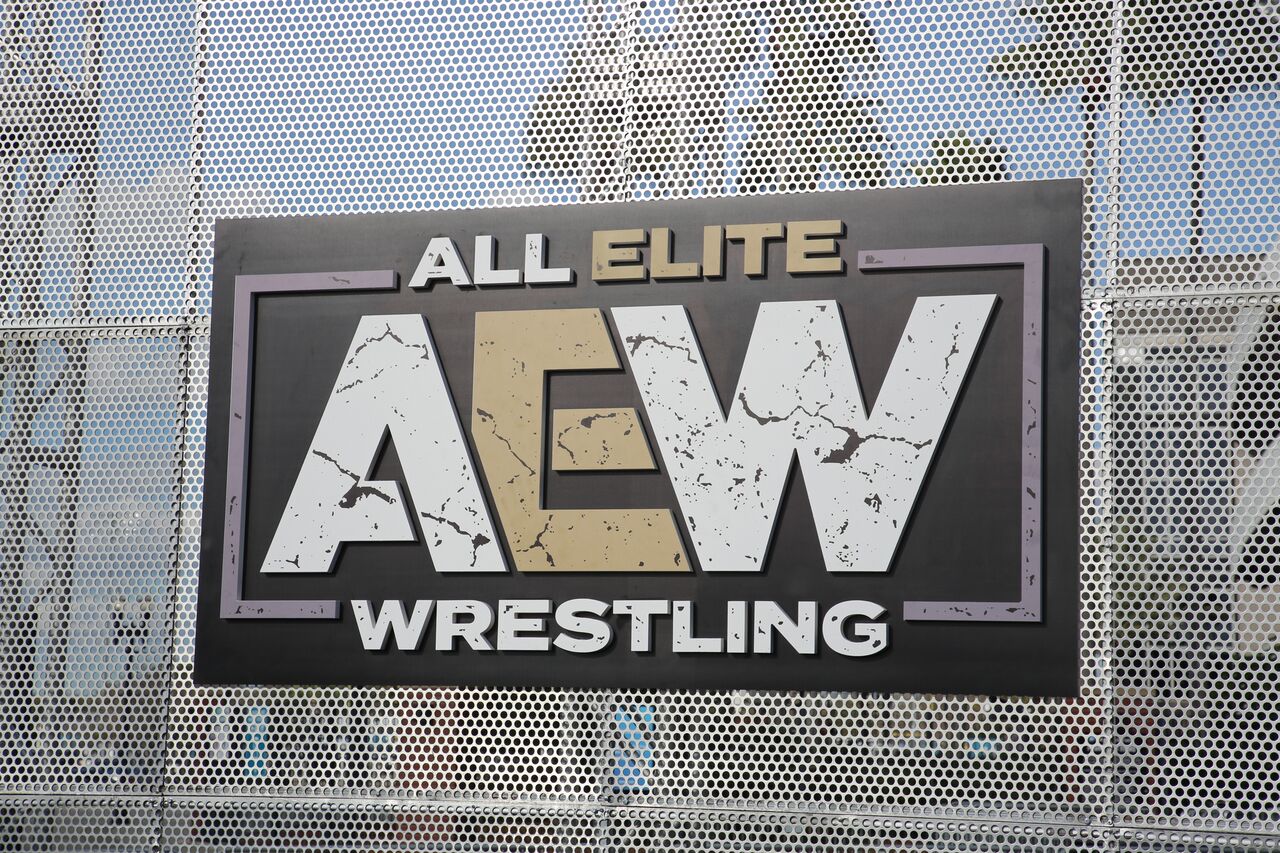 It's a new year and a new decade! What's going on with the Elites?
News, Tidbits, and Fun
Dave Brown to Call AEW Dark
AEW is going to be in Mississippi this coming week, in the old stomping grounds of Continental/Memphis wrestling, which brought us 80s stars like Jerry Lawler, the Rock n Roll Express, and the Midnight Express. As part of the tribute to Memphis wrestling, Dave Brown, who was a legendary commentator along with the late, equally legendary Lance Russell in Memphis for decades, will be joining the AEW Dark broadcast team.
Memphis Legends to be included in the tribute include: Angelo Poffo, Macho Man Randy Savage, the Rock n Roll Express, Brian Christopher (Jerry Lawler's late son), 'Hot Stuff' Eddie Gilbert, Austin Idol, and Tommy Gilbert. I'm going to assume that a tribute to the late, great, Lance Russell will be included as well.
Take: I'm not very familiar with Memphis wrestling, but this sounds like a ton of fun. I'm a little surprised the Midnight Express isn't part of this tribute since they got their start in Memphis, but given Jim Cornette's…nasty comments about Omega, the Bucks, Nyla Rose, and just about everything else about AEW, I can see them not wanting to invite him, and the Midnight Express not wanting to be part of something without Cornette since he was the third man in the team.
Arn Anderson Has Official Role in AEW
As you may have noticed, Cody Rhodes now has a helping hand in his corner. You might say, the American Nightmare has someone to help 'enforce' the rules. That's right, if you missed Dynamite, Arn Anderson, the legendary Enforcer of the Four Horsemen of WCW, and perennial thorn in the side of the late Dusty Rhodes, is now seconding the son of his rival. For those of you who never witnessed the white hot heat that was Dusty Rhodes vs the Four Horsemen, this is like Austin teaming up with one of Shane's boys. Anderson's official role is 'Coach of the Nightmare Family'.
Take: I'm interested to see where this goes. Everyone I've talked to who watched the HOT rivalry between Dream and the Horsemen has said the same thing: A Rhodes should NEVER trust an Anderson/Horseman.
Dustin Rhodes Talks Dream Match
It's no secret that Dustin Rhodes is a proud Texan, just like his father was. In a recent interview, he said that a dream match he would like to have is himself and Cody facing off against the Von Erichs. For those who don't remember, the Von Erichs were a VERY popular family of wrestlers who worked out of their own promotion in Dallas, TX. However, after a series of tragedies and scandals resulted in the death of several of the brothers, and the promotion went out of business, the family has largely dropped out of the wrestling business until the last decade.
Take: I'm surprised they didn't do this when they were in Texas. I'd love to see this match and it would be HUGE if they did it in Dallas.
Jon Moxley Racks up Accolades
It's been no secret that 2019 was a big year for Jon Moxley. After leaving WWE, he: Made his surprise debut at Double or Nothing. Won his first title in NJPW in his first match. Tied for second in the G1 Climax. Tore the house down against Kenny Omega. For all those reasons, Sports Illustrated and Bing have named him their Male Wrestler of the Year.
Take: Seems like leaving WWE was the best thing to ever happen to the Mox.
Chris Jericho and Jon Moxley Win Big at Wrestle Kingdom 14
NJPW's WrestleMania type event, Wrestle Kingdom, was this weekend and what a show! Two of the BIG matches advertised were Jon Moxley trying to regain his IWGP US Heavyweight Championship and AEW Champion Chris Jericho was going against Tanahashi with a future AEW Title Shot on the line for Tanahashi if he were to win, opening the door for a NJPW/AEW partnership. Jericho and Mox both won, Mox winning his second match of Wrestle Kingdom.
Take: I know a lot of people were disappointed that Tanahashi lost, but I think it's too soon to say there's no hope of a NJPW/AEW partnership. This seemed more like a goodwill gesture for both sides and a way to test the waters of fan interest. If that's the case, it succeeded and NJPW has been honest about being interested in working with AEW once AEW is more established. On AEW's end, there seems to be some hard feelings about how things ended for Kenny Omega and the Young Bucks. Hopefully, the success of Jericho vs Tanahashi and Jericho's influence will help ease the friction because the fans will definitely win in this partnership.
Dustin Rhodes and Jim Ross Hit Career Milestones
2020 marks a new decade, of course, but it also marked huge career milestones for Dustin Rhodes and Jim Ross. As of the New Year's Day show, both men have been part of a televised wrestling show in five different decades: 80s, 90s, 00s, 10s, and now 20s. Congrats, guys!
Take: It's wild to think that these two men have been part of wrestling for that long and Dustin is still going strong in the ring and JR seems to be re-discovering his footing in commentary.
AEW Dynamite 1-8-20 Card
Riho vs Kris Statlander – AEW Women's Championship Match
Dustin Rhodes and Cody vs Lucha Brothers
Hangman Page and Kenny Omega vs Private Party
Jon Moxley Answers Jericho.
Tribute to Memphis Legends
Sammy Guevara vs Christopher Daniels
That's it for AEW News! Stay tuned for continuing coverage.