Andrew's Top Movies, Wrestlers, TV Shows & Matches of 2019
2019 was a big year for numerous mediums of entertainment, and we all do more than just watch wrestling…right? Okay some of us? Well if you like other stuff, you might have an opinion on this!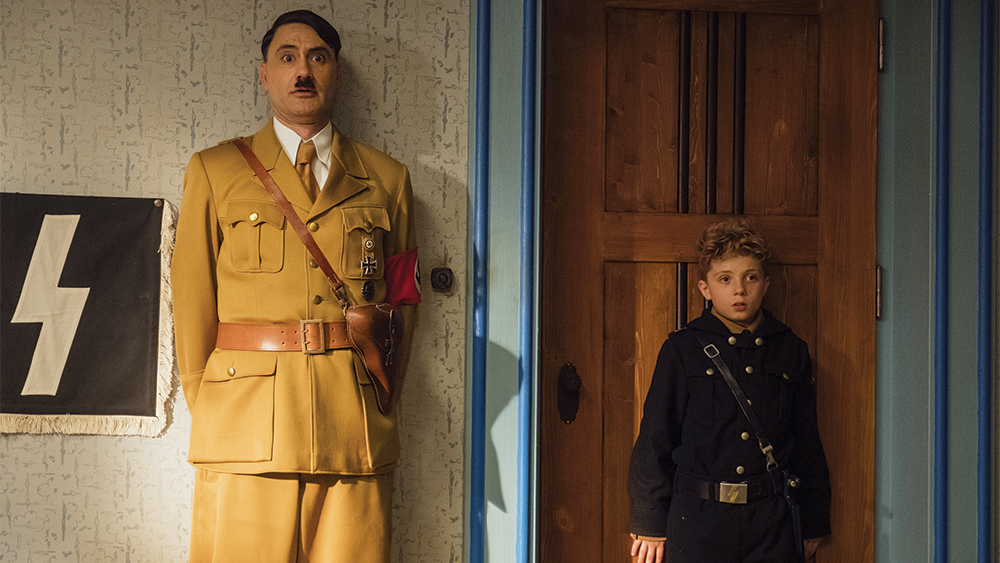 Let's try something a little different, and expand a little bit beyond wrestling matches!
2019 was a big year for numerous mediums of entertainment, and we all do more than just watch wrestling…right? Okay some of us?
Since we all have other interests, I figured I'd apply my opinion to some other non-wrestling forms of entertainment.
Let's get this started.
Top 10 Movies of 2019:
Jojo Rabbit – Known mostly as "That comedy with the bafoonish Hitler", this transcended a major hurdle to come to light as a masterwork in cinematography. Acknowledging Germany as more than a bleak land of hatred, the vibrant colors, use of humor to balance the dramatic or emotional moments gives this movie numerous layers to get the viewer invested.  Utilizing child's perspective on WWII and prejudice, to get across the damage of blind hatred,  allows the message of this movie to move well beyond that of Nazis and Jews.
Parasite – A metaphorical title, but a brilliant movie on class differences out of South Korea. The comedic aspects helps to move a rather dark path the movie follows, with the twist remaining firmly rooted in repercussions and tragic positivity. Every scene plays out intelligently while being aesthetically enjoyable. Unless you have issues with subtitles, this movie is a must watch.
Joker – The most not comic book comic book movie in the history of comic book movies. It's a gritty psychoanalytical apotheosis of the Joker's creation. Yes it was very similar to Taxi Driver and  The King of Comedy, but trying to slight a movie for following a mold misses the bigger point. Psychosis is an entertaining roller coaster ride. At points you find yourself sympathizing with a psychopath, and that's something special right there.
Ford v Ferrari – A title where you may think you need to be a gear head to enjoy, but this is much more than that. A story of determination, friendship and stubbornnes coming together to achieve greatness. The last 15 minutes felt a little rushed/out of place, but that's nit picking. Christian Bale's British accent alone, is enough reason to sit and watch this.
Knives Out – An old fashion who dunnit, with great acting, fun twists and character work that makes it easy to allow the movie to take you on the ride without trying to jump ahead. Beautiful looking film, clever dialogue and helps to rinse out any lingering bad tastes in mouths regarding Rian Johnson's directing.
Shazam! – DC's first foray at a movie with heart and layers, in the cinematic scope. Takes a hero that isn't the most household name, and takes you on a trip where you care about Billy and understand his growth. Capping things off with the Shazamily of heroes should lend to easy and fun sequels.
Avengers: Endgame – The culmination of 10 years of Marvel. Nice way to tie up all the storylines even through plot conveniences and the comic crutch of time travel. Seeing how the established Avengers go their own ways, while continuing to establish the new wave is a nice transition with a seemingly fulfilling ending.
Once Upon a Time…in Hollywood – A convincing trip back to the 60s that showed great character work and acting from Brad Pitt and Leonardo DiCaprio. Margot Robbie felt like nothing more than window dressing, but she's always an enjoyable addition. Fun and clever for the most part, even through the loose story threads.
Marriage Story – A look at a marriage, almost in reverse. Great acting, great emotional weight in the performances and extremely humanizing. Easy to correlate personal feelings to connect to the characters and the situations. Ending wraps up a little abruptly for my taste, but still fairly well told.
Star Wars: Rise of Skywalker –  Coming off of a generally panned Episode 8 and the lackluster mess  of Solo, this movie intended to please. Though not everyone agrees, the movie hit enough notes for the general audience to appreciate the effort. Answering enough questions, while being fun and feeling firmly rooted in the Star Wars universe, this tied up the Skywalker Saga well enough so we can now explore new avenues.
Top 5 TV Series of 2019:
The Orville (S. 2) – What many expected to be fart jokes and Star Trek parody, turned into a deep cast of characters and a story that pays homage to sci fi classics, while remaining solidly in it's own world. Seth MacFarlane has detractors and assumed characteristics, but this series shows that he has real range and depth while knowing how to pepper in appropriate amounts of situational humor.
The Passage – Though the series didn't get renewed, it was a very clever take on a vampire/post apocalyptic outbreak that was all caused by government meddling story. Mark-Paul Gosselaar and Saniyya Sidney worked wonderfully together and were a convincing adult/child actor dynamic without feeling forced. Smart and cryptic, watching the dominoes slowly fall into place would've lead to a great second season.
Barry (S. 2) – Call it dark humor, call it that off color brand of independent humor, this is an enjoyable show. The tonal shifts between characters and watching as Barry tries to adjust to situations makes this great. Plus the cast definitely helps move the story along and get the viewer invested in the next episode.
Euphoria – Still not quite sure how to classify this show, but it was definitely an intriguing look into drugs, secrets, addiction and having it all compounded with high school drama. Zendaya being in a different role than we're used to is great for her. Personally I also appreciated the way it portrayed LGBTQ situations in a way that didn't make the characters stick out more than others. Normalizing their struggles isn't quite the right way to say it, but the fact that it was more an aspect of the characters that drove their decision making, and not the only thing that makes them look like a fill out the box, caricature of the people they represent, was refreshing to watch.
The Detour (S. 4) – A series focusing on a dysfunctional at best family of shit-shows, has been a smart glance at a smattering of current topics filtered through off kilter dark IFC comedy stylings. If you enjoy the humor, you will probably find this to be a good way to spend some time. Highlight episode of Season 4 was the Japanese Game Show, brilliant stuff.
Top 5 Wrestlers of 2019:
Kazuchika Okada – The most consistent wrestler of the last 7 years. Though it wasn't a blow away year for him, he makes it all seem easy. After coming off of a nearly 2 year title reign, he still made history by being the first man to win the IWGP Heavyweight Championship outside of Japan.
Becky Lynch – She took the momentum she began towards the end of 2018, and held it pretty consistently. Even when saddled with IWC hate, when Seth Rollins was attached to her hip, she still persevered. Being the winner of the first match that women main evented at WrestleMania, as well as main eventing TLC, Becky has been the figurehead of the WWE Women's Division. Where many others experienced lulls, Becky stayed hot and on top basically all year.
Kento Miyahara – The Ace of All Japan, who is putting the company almost completely on his back to help it return to relevance. Though All Japan's overall attendance numbers dipped a little, it feels like his name was brought up more on the internet. His matches are always at top quality and he oozes charisma that breaks language barriers. As long as he stays healthy, the future is bright with Kento.
Will Ospreay – So now we get to most of the IWC's ringwork favorite. Ospreay has gotten better since he decided to bulk up and take a few less stupid risks. As negative as I was on him a few years ago, I can admit his match quality was great and it felt like he was everywhere this year. Since I personally weigh other things aside from purely ringwork (plus I'm not as big of a fan of some of his stuff as others), he wasn't passing the other 3 on this list, but Ospreay is one of the best of 2019. No doubt about that.
Adam Cole – Somewhere Greg DeMarco is screaming since I only put Cole at 5. Being the top guy of NXT and the leader of one of the best factions all year, he was definitely important to the narrative of 2019 wrestling. To me personally NXT wasn't exactly great during his feud with Gargano, but I would have to be blind to ignore the last few months during the Survivor Series build. He's also been integral in the success that NXT has had on USA. So yes, I'm not his number 1 fan (that's Greg), but I am aware of everything he did to be in the conversation for Top wrestler.
Okay and I suppose since everyone has a Top Match list, I might as well since I decided to do all this other stuff.
We're a wrestling website right? Okay, so here's my Top 30 favorite matches. Might not be the highest rated ones, but these are ones I enjoyed the most and stuck with me through the year.
Top 30 Matches of 2019:
Dustin Rhodes vs Cody Rhodes – AEW Double or Nothing
Kento Miyahara vs Jake Lee – AJPW Raising an Army
Momo Watanabe vs Jungle Kyona – Stardom 3.3 Nagoya
Shingo Takagi vs Will Ospreay – NJPW BOSJ 26 Finals
Naoya Nomura & Jake Lee vs Kento Miyahara & Yuma Aoyagi – AJPW Real World Tag League
David Starr vs Jordan Devlin – OTT 5th Anniversary
Hiroshi Tanahashi vs Kenny Omega – Wrestle Kingdom 13
Kofi Kingston vs Daniel Bryan – WrestleMania 35
Arisa Nakajima vs Nanae Takahashi – SEAdLINNNG Dynamic Show Case
The Revival vs Undisputed Era – NXT TV 11/20
Strong BJ vs Violence Giant – AJPW Dream Power Series
WALTER vs Tyler Bate – NXT UK: Cardiff
Takashi Sugiura vs Kaito Kiyomiya – NOAH Misawa Memorial 6.9.2019
YAMATO & KAI vs Eita & Big R Shimizu vs Kaito Ishidia & Naruki Doi – Dragon Gate Kobe World
Halftime Heat – WWE NXT
Minoru Suzuki vs Josh Barnett – GCW Bloodsport
Kota Ibushi vs Zack Sabre Jr – NJPW Sengoku Lord
KENTA vs Kazuchika Okada – NJPW G1 Climax 29
The Young Bucks vs Lucha Bros – AEW Double or Nothing
Kazuchka Okada vs Minoru Suzuki – NJPW Royal Quest
Momo Watanabe vs Mayu Iwatani – Stardom 5 Star GP
RATEL'S (Harada & Tadasuke) vs Stinger (Suzuki & Kotoge) – NOAH Starting Over Day 5
Rina Yamashita vs Tsukushi – Ice Ribbon New Ice Ribbon 986
Kaito Kiyomiya vs Naomichi Marufuji – NOAH Great Voyage Yokohama
Blue Demon Jr vs Dr Wagner Jr – AAA Triplemania 27
Will Ospreay vs Jay White – NJPW 47th Anniversary
Gail Kim vs Tessa Blanchard – Impact Wrestling Slammiversary
Men's Elimination Chamber – WWW Elimination Chamber
Kzy vs PAC – Dragon Gate Open the Truth Gate
R-Truth vs Samoa Joe vs Rey Mysterio vs Andrade – WWE Fastlane
NXT Minus 6: Let's Make History!
Bradley Jay makes history in this week's edition of the NXT Minus 6. What kind of history is he making? Well, that's for you to read and see!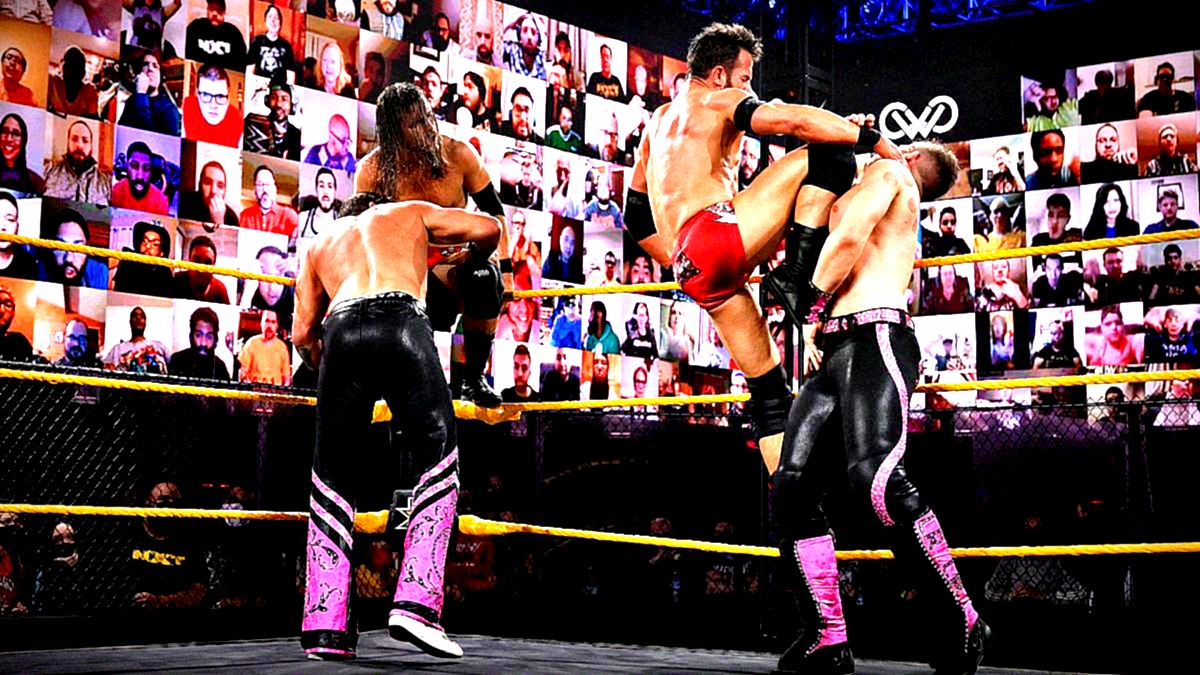 Bradley Jay makes history in this week's edition of the NXT Minus 6. What kind of history is he making? Well, that's for you to read and see!
This will be the most historic column in the history of history!
6. Did you notice how many people want to make history? It's all anybody talked about this week. I turned it into a drinking game. Every time someone said they wanted to make history, I took a shot. After 10 minutes, I died from alcohol poisoning. So much history.
5. Shotzi Blackheart will make history as the first person with green hair to win a Dusty Rhodes Tag Team Classic tournament. Kayden Carter & Kacy Catanzaro will become the first tag team in history to win a DRTTC whose collective weight would qualify for 205 Live. Ember Moon will make history as the first person to leave NXT, return and win a tournament that didn't exist the first time she was there. BTW, the tag team I want to see is Kayden Carter & Ember Moon.  
4. Johnny Gargano and Austin Theory will make history as the first mentor/mentee team to win the DRTTC. KUSHIDA will make history as the first wrestler to win in all caps! MSK will make history as having the most God-awful name of any team to win. Unless it's a shout out to Memorial Sloan Kettering Cancer Center, then the name is doo doo on a stick.
3. Grizzled Young Veterans are sssssooooooon to make history as the first team to lose in the finals and win it the next year. Killian Dain by himself will be the hairiest team ever to win the DRTTC. Bollywood Boyz will make history as the first…I can't finish that sentence. Those gomers aren't winning Jack Squat. 
2. Overall, it was a good start to the tournament. Every match was 3.5 stars. Nothing memorable, nothing horrible. Breezango versus Undisputed Era was the best of the bunch. It would have been better without the horribly overbooked end. I'm not sure the point of it all if Breezango couldn't use it to pick up a victory.   
1. "You look like a man who is questioning if he's still got it." It was a filler line, but that's the story! I'm slightly excited for Tommaso Ciampa versus Timothy Thatcher, primarily because of the Fight Pit. Right now, it's two tough guys wanting to beat each other up. I want to see Ciampa fighting to prove he's still got it. I want to see Thatcher fighting to crush the soul of the locker room leader. That's the story.  
Cook: Breaking Down The 2021 NFL Divisional Round
Steve Cook breaks down the NFL Divisional Round Playoffs, getting you ready for one of the best football weekends of the year!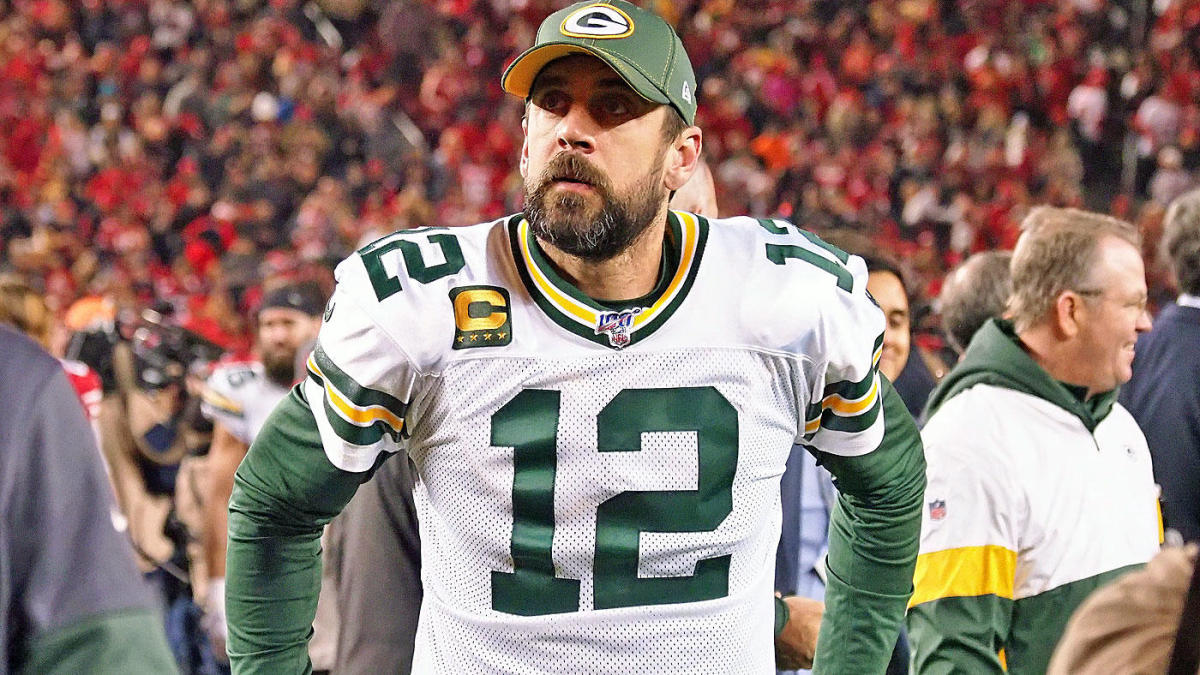 Steve Cook breaks down the NFL Divisional Round Playoffs, getting you ready for one of the best football weekends of the year!
Many experts say that the Divisional Round is the best weekend of the NFL season, and I agree with them. The Wild Card Weekend gets rid of all the riff-raff, and we're left with teams that deserve to be there. A bitter pill to swallow for me as a Cincinnati Bengals fan whose team can never win one playoff game when they get there, due to the Bo Jackson Curse. I still have to swallow it because it is what it is. The cream rises to the top, and any team that manages to win one playoff game has earned their position on the stage.
I know everybody out there is wondering who will win these games. Fortunately, I'm here to break it down for you, and let you know what's going to happen. After all, I did win 3 out of the 3 fantasy leagues I was in this season. Just saying, I know what these folks are capable of statistically. Ask anybody here on The Chairshot. I broke them all down and made them humble at some point during the fantasy season. Laid waste to all these folks, who all are intelligent in their own right. No disrespect to anybody I was up against. Their arms were just too short to box with God.
Saturday, 4:35 PM: LA Rams at Green Bay Packers
Aaron Rodgers vs Aaron Donald next week🍿

The two highest-graded players in the NFL (94.5) pic.twitter.com/fJj343RWje

— PFF (@PFF) January 11, 2021
You know it's a stacked weekend of action when this is the curtain-jerker. We got the best defense in the NFL going against Aaron Rodgers, on the frozen tundra of Lambeau Field. Where there will be 6,000 ticketed fans, along with first responders. Not enough to make a difference like a typical Packers home game.
As good as that Rams defense is, you don't like them nearly as much when Aaron Donald is off the field. Donald says he's ready to do, so does Jared Goff, so the Rams are heading into Green Bay with all hands on deck. I went with the Rams at +6.5, largely because they're looking as healthy as possible heading into this one, and you have to be impressed with what they did in Seattle. That being said, the Packers represent much stiffer competition. And I don't care if Aaron Rodgers has only won one Super Bowl, I'm still picking his team to win in Green Bay. They don't have to leave Wisconsin until the Super Bowl, though they might want to leave before then.
Yeah, I know. Kentucky guy talking state smack.
Cook's Pick: Green Bay Packers
Saturday, 8:15 PM: Baltimore Ravens at Buffalo Bills
Lamar Jackson has an amazing reaction to a reporter named Mike Jones 💀

(via @Ravens) pic.twitter.com/1OtUE00gIM

— Bleacher Report (@BleacherReport) January 11, 2021
Lamar Jackson finally got that monkey off of his back and won a playoff game. I was in a tough spot seeing Lamar compared to Andy Dalton, a perfectly competent Bengals QB that couldn't win a postseason game. This is the closest line right now, because Vegas and everybody knows this: Once you let Lamar Jackson out of his cage, he'll pile the bodies to the sky. One of the most fun athletes to watch of my, or anybody else's, lifetime. I mean, if you don't like Lamar, what do you like?
I'm a big fan of the Bills' story, and I'd like for them to go a long way. Josh Allen is a talented SOB and fun to watch. I'm not sure he's as fun as Lamar Jackson, but then I've seen many more Lamar Jackson games. This will be a big game for the future of both men, and might not be the last time we see them face off in the playoffs. I picked Baltimore at +2.5 largely because of my Lamar Jackson fandom, and the fact that the Ravens are just one of those franchises that excel in the playoffs. You always see them making a deep run. Buffalo? Well, they had four pretty deep runs, and you don't mention any of those in Buffalo if you want to get out alive.
Cook's Pick: Baltimore Ravens
Sunday, 3:05 PM: Cleveland Browns at Kansas City Chiefs
Kevin Stefanski and the Browns coaching staff after breaking down some Patrick Mahomes filmpic.twitter.com/WGDyAi4xNW

— Ian Hartitz (@Ihartitz) January 14, 2021
One of those games that will be closer than it should be for most of the game. Imagine the Browns going into an overly loud Arrowhead Stadium against Patrick Mahomes. It would be ugly. The fact that this stadium won't be crowded as usual kind of gives Cleveland a chance. The spread is -10. I'd typically take Cleveland on those odds in this environment. Except…man, that offense is pretty awesome and I bet KC wants to put on a show. Pittsburgh couldn't do it because they're awful, but Kansas City definitely can.
Browns fans are hoping that the Chiefs overlook them, and the team itself is trying to use Chiefs quotes as bulletin board material, but I just don't see Kansas City overlooking these guys. The "NOBODY RESPECTS US!" motivational tactic is as old as time and more often than not is based off of nothing. Listen, if you've made it to this point of the NFL season, there is somebody out there that respects you. This is the best Browns team since the days of Bernie Kosar. Just don't ask Cleveland fans of a certain age what happened when they played an AFC West team in the playoffs. Still a touchy subject.
I'm kind of hoping the Browns go away for one simple reason: It's awkward being a Bengals fan and seeing everybody in love with these guys. Not to be "NOBODY RESPECTS US!" guy, but I sure don't remember the Bengals getting the same type of good vibes from the people when they were good. What's up with that?
Cook's Pick: Kansas City Chiefs
Sunday, 6:40 PM: Tampa Bay Buccaneers at New Orleans Saints
Happy 42nd Birthday to @DrewBrees!! 🎂🎉#Saints | @Invisalign pic.twitter.com/JWOtOACf5o

— New Orleans Saints (@Saints) January 15, 2021
We got Tom Brady & Drew Brees up past their bedtime. Nah, we need to get past the old people jokes, as honestly I'm pretty happy to see a game with two quarterbacks older than me playing in it. Makes me feel not quite as old. They still got skill too, both men were in the top 10 QBR rankings for the 2020 regular season. I'm pretty sure QBR gives Brady & Brees 50 points just based off of being Brady & Brees, but they still had impressive seasons. We're talking about their buddy Ben Roethlisberger possibly retiring, but nobody's really talking about either of these guys doing it. Unless they just want to go out on top, which with Brees is definitely a possibility.
The Saints won the first two meetings, and we all know the old saying about teams that meet three times. We also know that it's dang near impossible to beat a Tom Brady-quarterbacked team in the postseason. Dude's won more postseason games than some teams have won games over the past twenty years. OK, a little exaggeration, but would you be surprised if it's true? Betting against Tom Brady in the postseason is like betting against Undertaker at WrestleMania. You just don't do it.
Unless it's in New Orleans.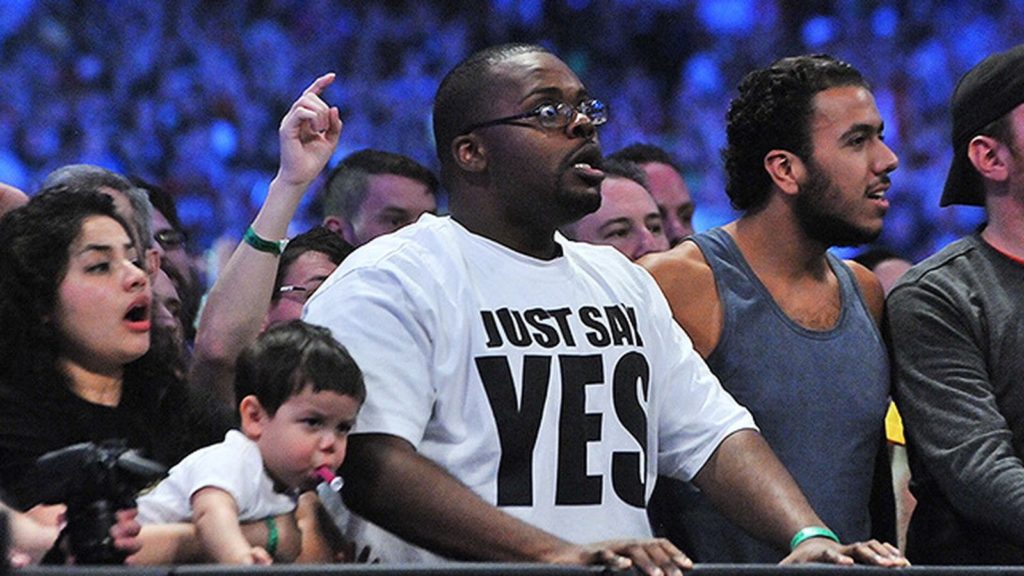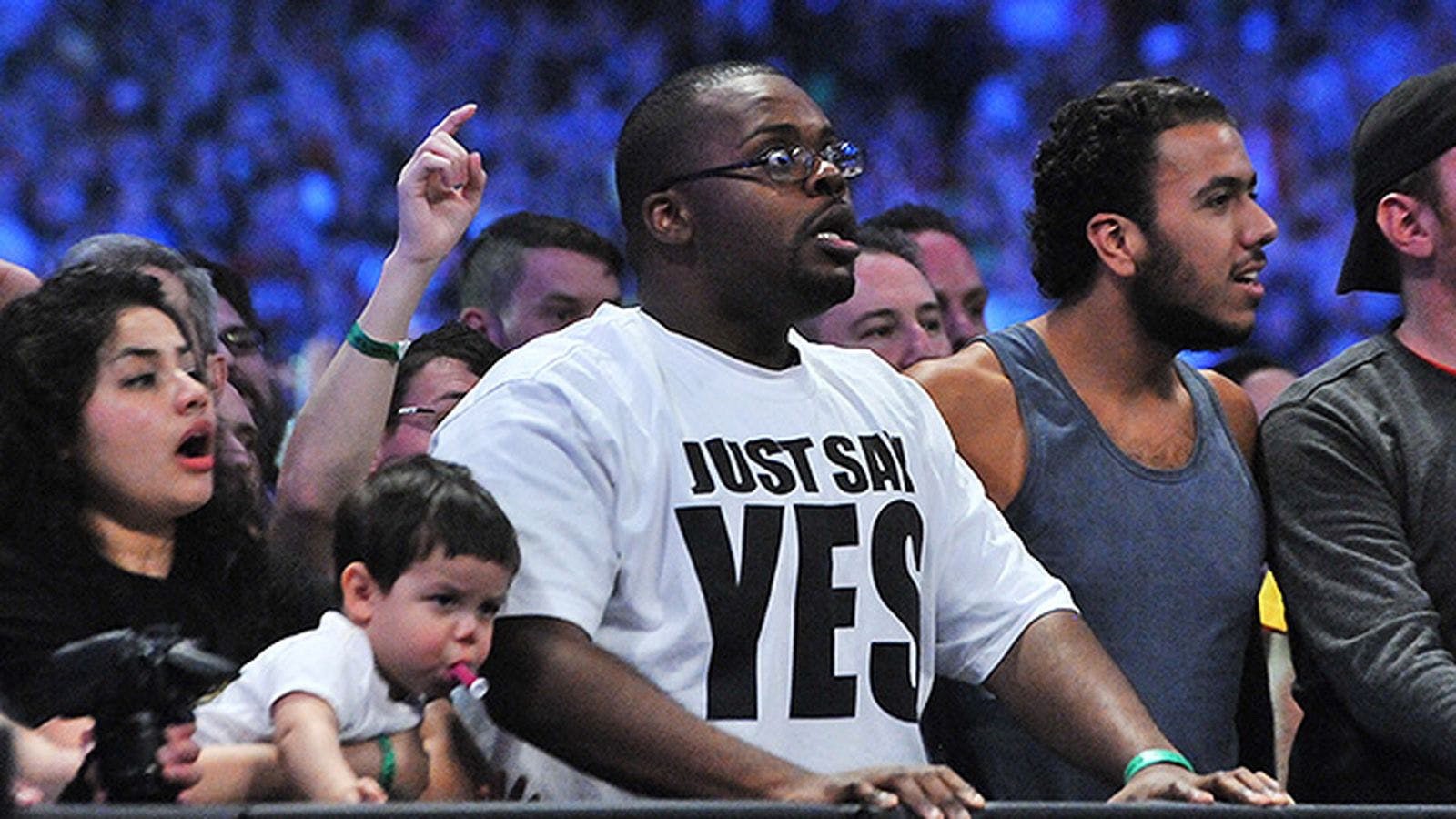 See what I did there? I like the Saints because I like their skill position players better. Alvin Kamara looks good and recovered from the rona. Michael Thomas is back in the mix, which can only be a good thing for the Saints' passing game. They also have a slightly better defense, and we all know that as much as we talk about the shiny quarterbacks, defense wins championships. Saints in a barn burner to end the weekend on a good note.
Cook's Pick: New Orleans Saints
Thanks for reading! Fun to do the ol' sports again, maybe I'll do more of it in the future…