Carol: Moxley vs. Jericho: Who Will Walk Away As Champion?
Is it Moxley's time to take the belt from Jericho?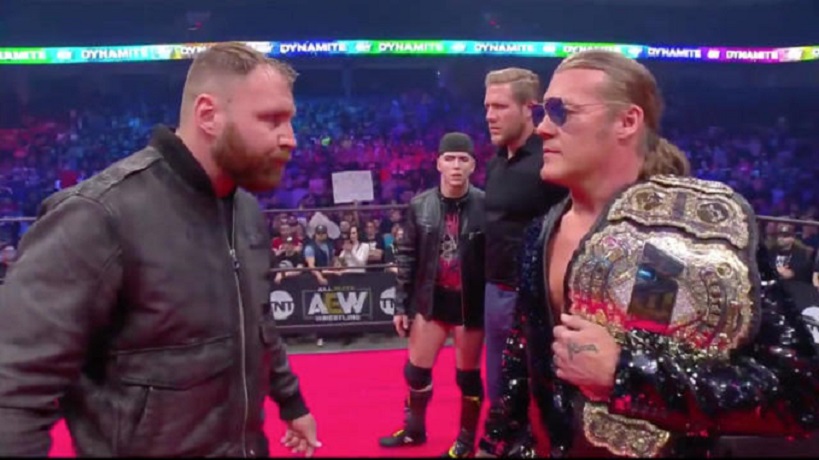 There's no denying that the hottest storyline in AEW right now is Jon Moxley challenging Chris Jericho for the AEW Championship.
They're two of AEW's biggest stars and come Revolution the two will battle it out. Fans are torn about who they want to see win the championship. Many feel that it's time Moxley wins the championship, however there are a few who feel Jericho's reign needs to go a little longer.
So which man will walk away champion come February 29th?
Jericho has done a great job of being a heel champion. With his massive ego and his new stable The Inner Circle, he's dominating AEW. Even though he's a bad guy, there's AEW fans who love Jericho.
As the inaugural champion, Jericho has brought a lot of prestige to the title. He's made the title feel important, like it's something he can't live without. As champion Jericho has a lot of people clamoring for a title shot.
Right now, the person gunning for Jericho and the championship is Jon Moxley.
Moxley's career has been red-hot ever since he left WWE. Now that he's in AEW, he's being treated like a top star like the fans know he is. Moxley has gained a lot of momentum in recent months, which has fans believing he'll be the one to dethrone Jericho.
Moxley is super over with the AEW crowd, and he would make a great champion. Yet, many wonder if Revolution is the time for Moxley to win the championship.
There's the possibility of AEW holding off on Moxley's title win until Double or Nothing PPV in May. The PPV is significant because it's where Moxley made his debut and attacked Jericho.
Having Moxley win the title at Double or Nothing would be huge, and it'll have his and Jericho's story come full circle. However, the big question is can AEW stretch the Moxley and Jericho feud out for another three months.
AEW could probably continue their feud for a little while longer. However, the major concerns are whether fans will tire of their rivalry.
Moxley has a lot of momentum heading into Revolution, and a win could hurt him. Although, if he were to lose due to interference from the Inner Circle, this will make him gain even more support from the fans. They'll be behind him one hundred percent as he looks to get revenge on Jericho.
I agree that Moxley winning the title from Jericho at Double or Nothing would be great storytelling. However, personally I feel that Revolution is the right time to put the title on Moxley.
Momentum is on his side and I'm afraid a loss would derail his push. Jericho can easily afford a loss and still be at the top.
Moxley and Jericho's feud can continue after Mox wins the championship. Jericho can work his way back to the top, and challenge Moxley to a rematch at Double or Nothing.