Chairshot Wrestling News Shuffle : Tessa Blanchard, Rumble Returns, Marty Scurll and More (1/13/2019
Get caught up to speed with the five biggest wrestling news stories of the week involving Tessa Blanchard, Rumble Returns, Marty Scurll and More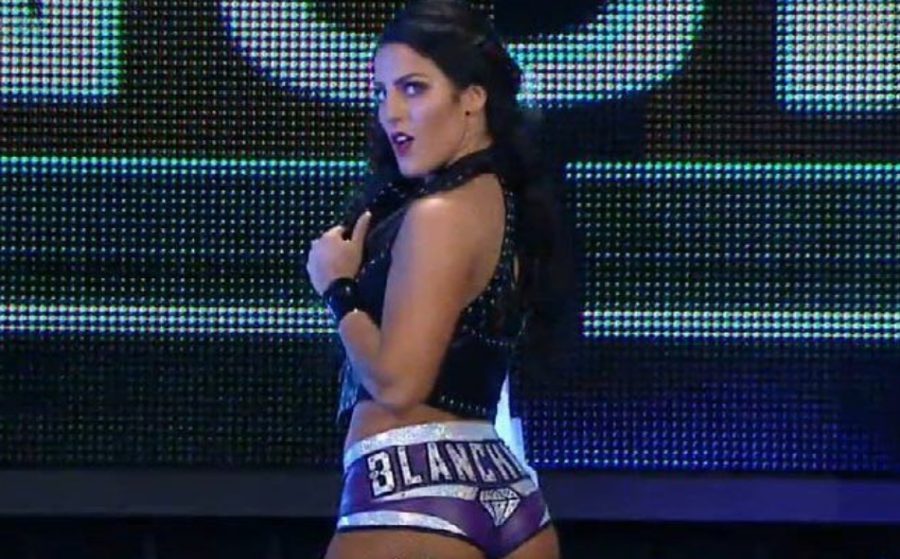 Get caught up to speed with the five biggest wrestling news stories of the week involving Tessa Blanchard, Rumble Returns, Marty Scurll and More

A Free Agent No More
With the ever growing battle for talent between AEW, ROH, Impact, and WWE, many rumors will make the rounds when someones contract is ready to expire. One of the biggest names available is Marty Scurll.. However, after much speculation that he would jump to AEW or WWE, it appears that ROH. PWInsider is reporting that Scurll has re-signed with ROH, and not only will he continue to be a talent, he will be lead booker with Hunter "Delirious" Johnston. Scurll's deal is reportedly on par with most WWE deals.
Jason's Take
Obviously, Scurll had close ties with many members of the AEW roster. I had my thoughts that potentially he would be revealed as part of the Dark Order, or be inserted into the potential building feud of Adam Page and Kenny Omega. This is another free agent that spurned an offer from WWE. WWE is the #1 company in the US, however, it seems that a lot of wrestlers are turning down giant offers with the company.
Blanchard In Hot Water
One of the biggest female names outside of Becky Lynch is third-generation star Tessa Blanchard. However, Blanchard could potentially be in hot water with recent allegations of racism and bullying that surfaced recently. When Blanchard made below Tweet, all hell broke loose on Twitter.
Hey women, try supporting one another. Cool things happen.

— Tessa Blanchard (@Tess_Blanchard) January 11, 2020
Many wrestlers would have Tweets of their own in response to Blanchard:
Remember when you spat in a black woman's face and called her the N-word in Japan? Was that you "supporting women"? The AUDACITY of this tweet https://t.co/P49uNWsqIH

— Allysin Kay (@Sienna) January 11, 2020
The reason I've never said anything until now is because it wasn't my story to tell. I made it clear to La Rosa that I had her back, and today was the day she gave me permission. You can't force someone to come forward, but you can be there for them. THAT is "supporting women".

— Allysin Kay (@Sienna) January 11, 2020
You've consistently put down, bullied, and belittled countless female coworkers, including me. Is that support? https://t.co/MrOOksiijk

— CHELSEA GREEN (@ImChelseaGreen) January 11, 2020
Remember publicly putting me down on twitter last year for something that didn't involve you whatsoever, then continuing to drag my name to other people for it?

Pepperidge Farm Remembers.

You should probably delete this tweet. https://t.co/MnsHVnwavU

— Priscilla Kelly (@priscillakelly_) January 11, 2020
That time someone got into a legit fight in a battle royal, came to the locker room after and told every single female that they were trash, then got into another legit fight in the locker room?

Cause that was fun.

— The Queen of the Dinosaurs 🦖 (@TerraCalaway) January 11, 2020
Jason's Take
Allegations of racism, sexism, and bullying are no stranger to the world of professional wrestling, even when it comes to the female divisions. If these allegations are true, it comes at a bad time for Blanchard as she was recently named Impact's wrestler of the year, has a huge match with Sami Callihan at the Impact Hard To Kill pay per view Sunday the 12th, and has been one of the bright spots of the Impact product.
Royal Rumble Returns?
During Royal Rumble season, many fans and news sites speculate what former stars will return, or new stars will debut during the Royal Rumble match. The two biggest names making the rounds this year are Paige and Edge.
PWInsider has speculated that Paige will be making her return during the Women's Royal Rumble match. Paige took to Twitter to issue a response in a way that only she can.
I am coming back to the #royalrumble you guys. I'm entering myself into the men's and being number 2 and taking that bish to suplex city then go on to win the whole thing.. 😂 pic.twitter.com/fGIswON9Tf

— PAIGE (@RealPaigeWWE) January 12, 2020
The rumors with an Edge return began at SummerSlam when Edge would go on to spear Elias leading many to speculate that he has been cleared for physical contact and a return was imminent. The Wrestling Observer and PWInsider have both reported recently that Edge has signed a new deal with WWE. During a PWInisder podcast, Mike Johnson would state:
"We've been told that Edge signed a new deal. We've been told that it has a very nice upside to it financially and you have to think it's not just a legends deal where they just have him show up and have him do promos. So, I think there's more smoke to the fire with Edge than there is with Paige as we record this."
HHH was also asked recently about the potential of these two returning:
I asked Triple H about the speculation regarding a potential WWE in-ring return for Paige and/or Edge.@SKProWrestling

(1/2) pic.twitter.com/lfCysCoR0J

— Gary Cassidy (@consciousgary) January 12, 2020
Jason's Take
At this point, I would never say never on Edge and Paige returning to the ring. For months after Daniel Bryan retired, it had been speculated from various news outlets that he would return. Many people at that time cried foul, and figured there was no way he would be physically cleared to return to the ring. Royal Rumble season gets many fans excited about what potential indie star, free agent or former WWE start will return, but in previous years, the only really big name to debut was AJ Styles. During this time it feels like everything is more speculation and hype then it is a reality that anything will actually happen. Whatever happens, hopefully they make the right decision for themselves.
The Wrestling World Loses Two
The wrestling world lost two international stars this past week in Japanese star Kendo Nagasaki and Mexican Star La Park.
Nagasaki began wrestling in the 70's and wrestled throughout various promotions including FMW, NWA, and Stampede Wrestling. Many fans in the US might remember him from WCW as a part of the late Gary Harts' J-Tex Corporation.
La Park (not to be confused with La Parka in WCW) passed away after complications with a broken neck sustained in a match in November.
AAA's La Parka passed away tonight. He was 56. He suffered serious injuries on a dive at the end of November and never recovered.

La Parka is one of the bigger recent stars in Mexican wrestling, the symbol of AAA. He is not the La Parka who wrestled in WCW and is now LA Park. pic.twitter.com/HiBICfYHri

— luchablog (@luchablog) January 12, 2020
Jason's Take
Our thoughts and condolence go out to the families of both men.
Who Is The Leader Of Dark Order?
One of the secondary storylines in AEW involved the Dark Order and who could potentially be the groups leader. As stated earlier, Marty Scrull was one of the names speculated, but we can cross him off as he has reportedly re-signed with ROH. One of the names currently being speculated is Matt Hardy as his WWE deal expires soon. Dave Meltzer is reporting that he is the lead name to be revealed as the leader, and the below video would add to that speculation as many in the background can be heard saying "Wonderful" which is one of the lines of the Broken/Woken Matt Hardy character.
Jason's Take
Hardy's name would make sense as being revealed as the leader. I have said multiple times that he still has a lot to offer in professional wrestling. I think one of the names that hasn't been brought up that could potentially be the leader behind the group is Luke Harper/Brodie Lee. He has ties to AEW and has been rumored to be making the jump to the company when his 90 day no compete clause expires with WWE.