Chris King's Top 5 Moments For Royal Rumble 2020
Royal Rumble gave all of us things to think about! Here are Chris' Top 5 moments.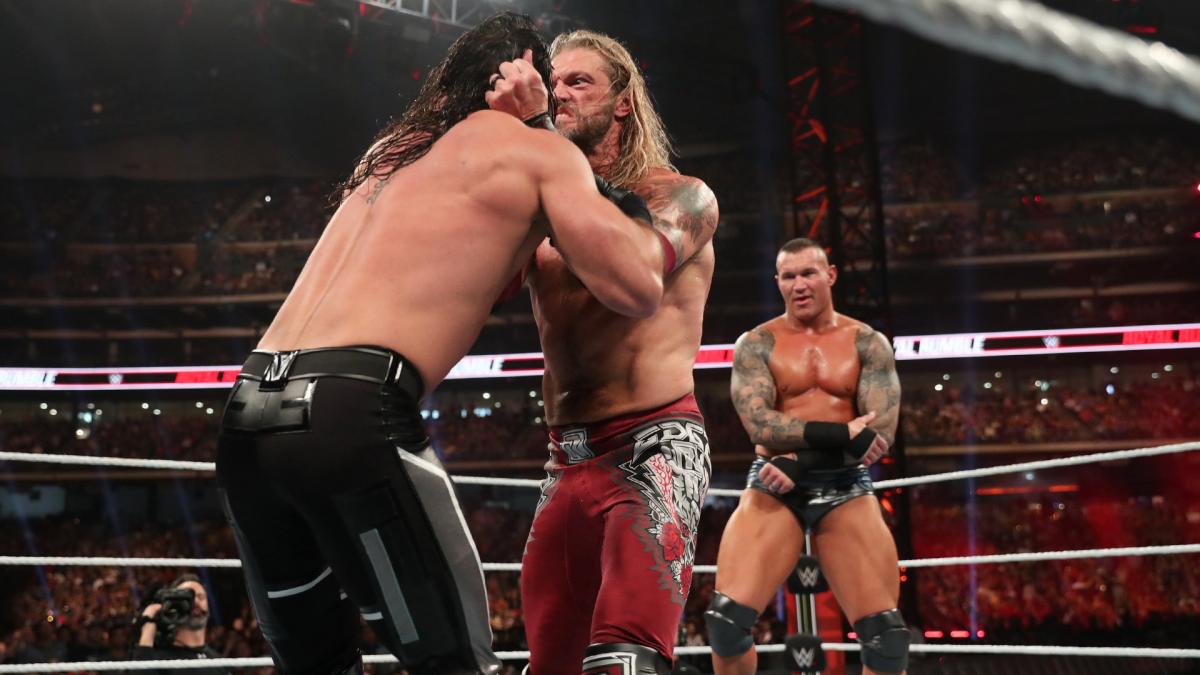 Sunday was the night where dreams are made and the road to WrestleMania begins. Championships will be defended and two superstars will end the night as the men and women's Royal Rumble winner! Let's get ready to rumble!
Here are my top five moments from the pay-per-view.
5. THANK GOD IT'S OVER! 
One of the longest-running storylines from Friday Night SmackDown between Roman Reigns and King Corbin appears to finally be over. The Big Dog and The King went to war in a falls count anywhere match on Sunday night. It's typical for a feud to end so those bigger things can start to take shape.
I was quite surprised that their huge blow-off match was not as fast-paced and exciting but it was very physical. Let's just forget this feud even happened and Reigns can now set his sights on winning the Men's Royal Rumble match.
4. NXT Superstars Utilized
This normally wouldn't be something to comment on, but going into this weekend there were rumors that NXT wouldn't be used. I thought that was stupid since NXT had such a fantastic showing at this past Survivor Series. For the first-time-ever, I stayed off social media for the entire day so I didn't know until the kickoff show but when I did I was thrilled.
3. No More Red-lighting 
The WWE Universe has been begging and pleading and complaining on social media for the red-lighting to go away during "The Fiend" Bray Wyatt's matches and it may have finally happened. During his Universal Championship match against Daniel Bryan when his entrance ended the lights didn't turn red.
As we've seen in all of The Fiend's matches, the horror-esque lighting made it really hard to follow what's going on in the ring. Hopefully, this is indeed the end and on to better things for one of the most dangerous entities in WWE.
2. Amazing Surprise Entrants 
Throughout the history of this illustrious event, one of the greatest dynamics of the Royal Rumble matches has always been the uncertainty of who would come out next. This year in both matches WWE hit it out of the park. In the women's we saw names such as Molly Holly, Kelly Kelly, Naomi, and plenty more. In the men's we saw names such as Keith Lee, Matt Riddle, MVP, and the returning Edge!!!!
1. It's McIntrye's Time Finally 
Drew McIntyre had made claims for weeks now that he was going to win the Royal Rumble and challenge for Universal or WWE Championship. The WWE Universe has been fully behind The Scottish Psychopath for quite some time now and they wanted him to win. The Beast Incarnate Brock Lesnar entered the match and number one and laid waste to the entire roster. But one low kick and a Claymore kick knocked Lesnar straight on his ass.
McIntrye then went on to the end with the likes of Randy Orton, Edge, and Roman Reigns to find out who would be going to WrestleMania. After a hard fight, The Scottish Psychopath eliminated Reigns to punch his ticket for the first time in his career.
He's never once challenged for any main event title in WWE and now the question is who will he challenge? Will it be The Fiend Bray Wyatt or The Beast Incarnate Brock Lesnar? Finally, McIntrye will live up to his nickname dubbed by none other than Vince McMahon himself "The Chosen One!"