Cook's Top 5: NJPW Wrestle Kingdom 14 Thoughts
Cook gives us his Top 5 thoughts after Wrestle Kingdom 14!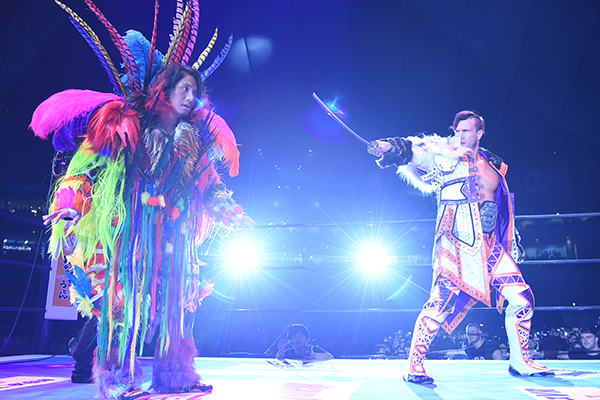 I don't watch nearly as much New Japan as I'd like to. The Japanese time zones aren't exactly helpful to my watching things live, and I usually just end up reading results. I always make sure to check out the annual Wrestle Kingdom event though, as it's the second biggest show of the pro wrestling year & usually one of the best from an in-ring perspective too. This year's edition was a two-night extravaganza featuring a little something for almost everybody.
I had a lot of opinions after watching both shows. Many different things to talk about. I've narrowed it down to my Top 5 Wrestle Kingdom 14 Thoughts.
5. Retirement done right
Does anybody really want to live in a world where Jushin Thunder Liger isn't an active professional wrestler? I know that I, for one, felt a piece of my childhood die while watching Liger's final two matches this past weekend. When many of us think of NJPW or Japanese wrestling in general, Liger is the first name that comes to mind. His appearances in WCW were eye-openers to kids like me that were accustomed to bigger superstars clubbering on little ineffective dudes.
Liger changed the game. He took the torch from Dynamite Kid & Tiger Mask and took things to the next level. And he made sure to pass the torch on his way out. Losing both nights was the right thing to do, especially on Night 2 when current NJPW Junior Heavyweight Champion Hiromu Takahashi got the pinfall on him. Takahashi, Ryu Lee & others of their generation are the future. Liger knows how the business works. Night 1 was about getting some of his old friends a payday. Night 2 was about putting the next generation over. That's how everybody should do it. God bless Jushin Thunder Liger.
4. Will Ospreay > Seth Rollins
Here's the thing. Will Ospreay does some really stupid stuff in the wrestling ring. Some of his offense makes no sense whatsoever. Those who rail against pro wrestling becoming a gymnastics exhibition scoff at the idea of Ospreay being anything other than the worst thing to ever happen to their favorite interest.
Those who are affiliated with WWE or prefer their brand of sports entertainment to everybody else also dislike Ospreay's style. And to be honest, I don't usually go for the flippity floppity style. I make an exception though: when the flippity floppity is the best flippity floppity going. Jack Evans did a lot of stuff that drove me nuts, but he was so good at doing it that I had to respect it.
Ospreay is on the right side of that barrier to me. He is so good at what he does, that even if I think it destroys the business I absolutely love watching it. Take a look at this spot that eventually ended up in a Sasuke Special:
SASUKE SPECIAL!!!! #njwk14 @WillOspreayhttps://t.co/IKsQw9WMvw pic.twitter.com/G48hygL7gG

— LARIATOOOO!! (@MrLARIATO) January 4, 2020
When it started I was rolling my eyes and muttering in disgust, but by the time Ospreay finished his routine I was totally into it. See, pro wrestling doesn't encompass one form of simulated violence. Gymnastics can also be involved…as long as its done well. Put it this way: I would rather see more of Will Ospreay bending the laws of physics & the rules of pro wrestling in 2020 than more of Seth Rollins doing the usual Seth Rollins stuff.
3. Bullet Club is still a thing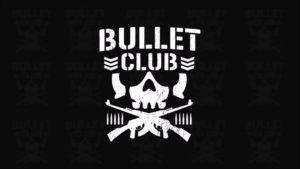 Our most famous factions in pro wrestling history have gone through many different incarnations. Bullet Club started out as a group of evil gaijin led by Prince Devitt & Karl Anderson. AJ Styles came in a couple of years later to replace Devitt as leader. Kenny Omega replaced AJ. Then we had an Elite sub-group, an OG subgroup, and eventually Jay White took over as the leader. Gedo is now with them too, because when you think of evil gaijin you think of Gedo.
I remember thinking a couple of years ago when they were doing the feuding Bullet Club faction gimmick that the group had probably outlived its usefulness. I figured they were only still around because their t-shirts sold well. Is this still the case? Because it's the only justification I can think of for a Bullet Club in 2020. Well, that and Gedo's endless interference in Jay White matches. That doesn't bother me so much, but I could see getting really tired of it after about a month of shows or so. Defenders will point out how rare it is for matches in Japan to have endless interference, so the Bullet Club act stands out in that regard. Other fans point out that we see plenty of this stuff in North America and don't watch Japanese wrestling to see North American wrestling. I tend to side with the latter.
The Club doesn't seem to be going anywhere. While most of the BC had a rough couple of nights in the Dome, White did end the weekend on a positive note while KENTA (another evil gaijin) set himself up to be the new double champion's first opponent. Expect lots of the typical Bullet Club stuff in 2020, for better & worse.
2. The "Forbidden Portal" remains closed for now
Hiroshi Tanahashi almost made the leap. He had successfully convinced Chris Jericho to give him an AEW World Championship match if Le Champion was to lose in the Dome. It seemed a likely proposition, as Jericho had yet to gain a victory in his Tokyo Dome appearances. He also had one of his worst nights ever there in 1997, when he debuted a "Super Liger" persona that was meant to become a top rival for the aforementioned Jushin Thunder Liger. Jericho had a miserable outing and probably ended up burning the costume. So one could see why Tanahashi planned on making a US trip sometime in 2020.
If he does, it won't be for an AEW title shot. Jericho got his first win in the Tokyo Dome, adding another item to his lengthy lexicon of achievements. However, let's not assume this story is over. Jericho doesn't want it to be.
Chris Jericho really wants AEW and NJPW to work together

— Fightful Wrestling (@FightfulWrestle) January 5, 2020
There was a lot to take away from Wrestle Kingdom regarding a potential AEW/NJPW relationship. Jericho wore the AEW Championship to the ring, and English commentary took note of it. (Of course Rocky Romero would be supportive, some of his Best Friends work for AEW.) Jon Moxley's appearances throughout the weekend contained no AEW discussion, and one name was conspicuous by its absence when commentary mentioned some of Jericho & Tanahashi's previous Tokyo Dome opponents. From everything I heard, there was no mention of Kenny Omega. Omega & NJPW did not part on good terms, and that's one of the major obstacles standing in the way of an AEW/NJPW relationship.
Jericho being acknowledged as AEW Champion means something, though. We'll be keeping an eye on this story.
1. Like most major shows these days, the ending felt a little flat.
Hey World

HERE I AM. pic.twitter.com/me1syy4MoC

— KENTA (@KENTAG2S) January 5, 2020
Don't get me wrong. I'm not talking about either main event. Kazuchika Okada showed why he was the best wrestler of the 2010s & will have something to say about who the best wrestler of the 2020s it. They were the typical show-closing epics that New Japan has become known for over the past several years. Give them however many stars you choose, then add a star because it's the Tokyo Dome.
Both shows had ending segments after that felt a bit off. On Night 1, Naito coming down to address Okada after the match didn't feel as hot as it probably should have, or as NJPW brass thought it would. It was there. Then Okada pretty much begged people to come back tomorrow, which you would think he was above by this point. Apparently not.
Night 2's didn't go much better. The idea of establishing KENTA as the top contender was a solid one. The execution…not so much. All of KENTA's offensive moves on Naito looked pretty lackluster at best. I don't know if that was due to Naito being way too tired to take anything or if KENTA wasn't quite going full speed, but it didn't make me too excited about the next top feud. The selection of KENTA is something I can go either way on. Dude's a talented wrestler and certainly a legend in Japan, but his stint with WWE/NXT didn't do much to engage him with the North American audience. It should play well in Japan, but New Japan will have to rely on other things to keep the worldwide audience entertained.