Cook's Top 5: San Francisco Wrestlers
Steve Cook continues his Chairshot Super Bowl Preview (what?) with a look at his Top 5 San Francisco Wrestlers!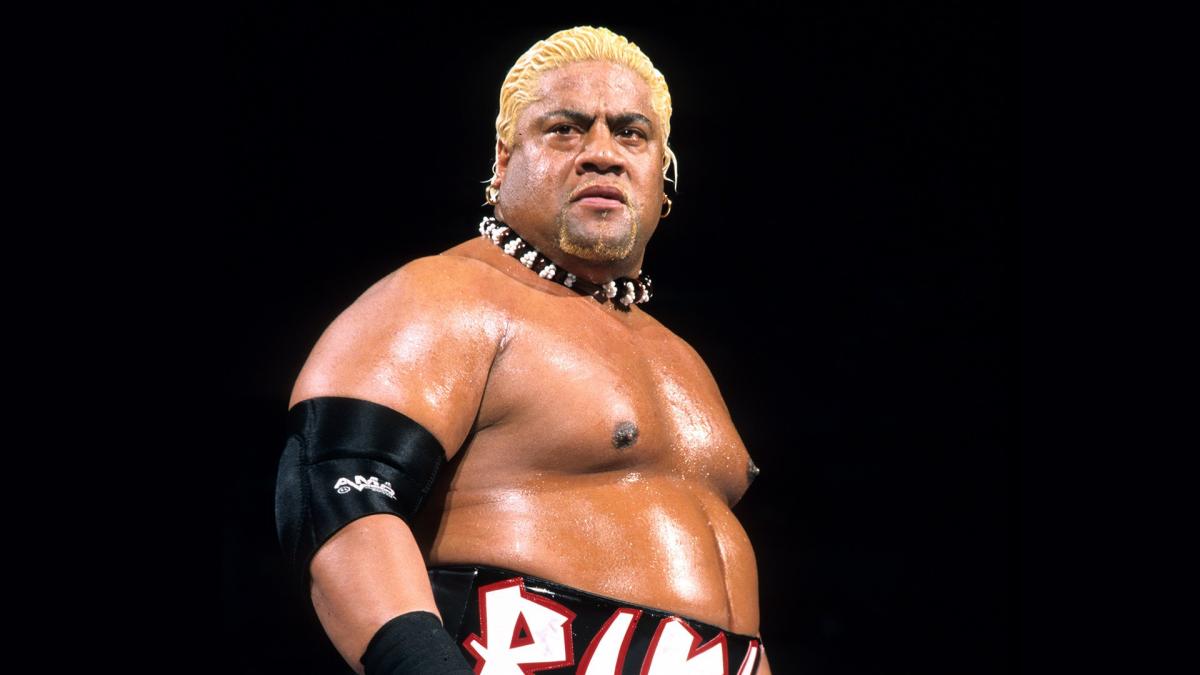 Steve Cook continues his Chairshot Super Bowl Preview (what?) with a look at his Top 5 San Francisco Wrestlers!
Last week right around this time, we took a look at Kansas City's Top 5 Wrestlers since the Chiefs made the Super Bowl for the first time in 50 years. It hasn't been that long of a drought for the San Francisco 49ers, though I'm sure their fans feel like it's been that long. The 49ers have had their fair share of success over the years to say the least, as has their pro wrestling scene.
San Francisco was blessed with one of the best territorial promotions of its era. It was also the site of some very memorable events, including Eddie Guerrero's WWE Championship victory over Brock Lesnar at No Way Out 2004 in quite possibly my favorite match of all time. I have different answers for that question depending on the day, but that was one of my absolute favorites for many reasons.
Today, we look at the top 5 folks to either hail from or bill themselves from San Francisco, or spend most of their career there.
5. Brutus Beefcake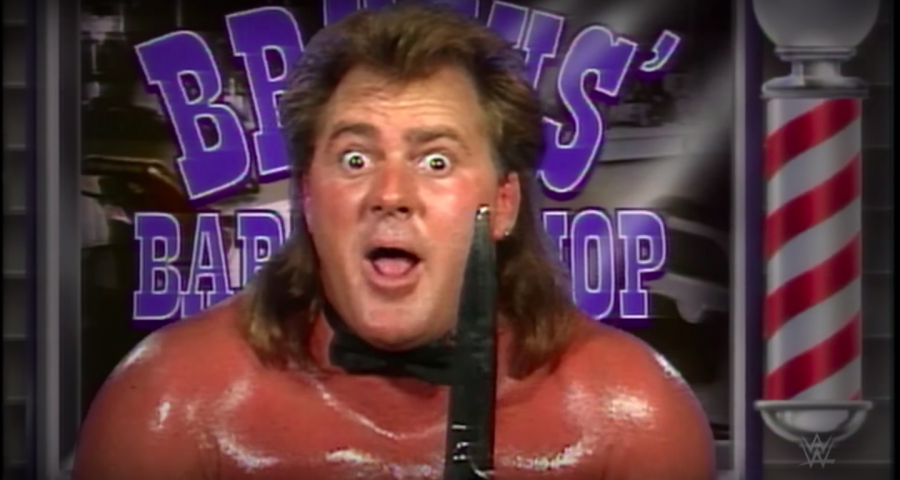 Ol' Bruti has become something of a punchline over the years. Its understandable if most of what you've seen from Brutus Beefcake took place after his parasailing accident in 1990. Mind you, Brutus was never one of the best workers in the business, but he could do some things and he was an over motorscooter in the late 1980s with the Barber gimmick. His team with Greg Valentine was pretty solid too. Unfortunately, Beefcake was never the same after getting his face destroyed, and he mainly got jobs for the rest of his career because he was Hulk Hogan's best friend. There was a time where that wasn't the only thing going for him.
He was also billed from San Francisco during the 1980s, which is why we mention him here.
4. Roy Shire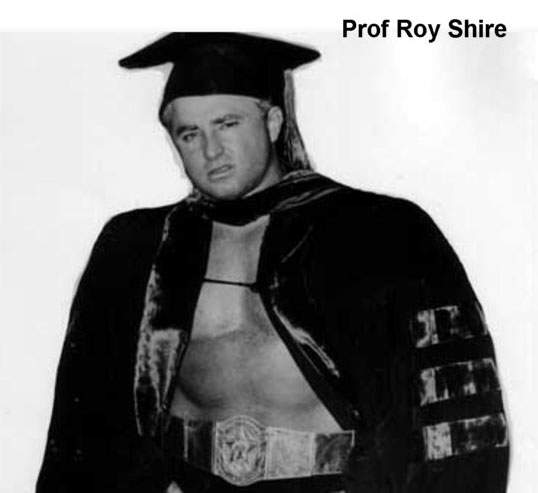 Shire was the founder & promoter of Big Time Wrestling, which became the NWA affiliate in San Francisco during the 1960s & 70s. The promotion was one of America's hottest during its time period, known for an annual 18-man battle royal at the famous Cow Palace. Shire's booking & concept of in-ring wrestling involving high spots & lots of action kept Northern California fans entertained until the AWA came in at the beginning of the 1980s.
Shire used the gimmick of "The Professor" during his in-ring career, and his promoting career proved he was one of the most intelligent people in the wrestling business during his time.
3. Ben & Mike Sharpe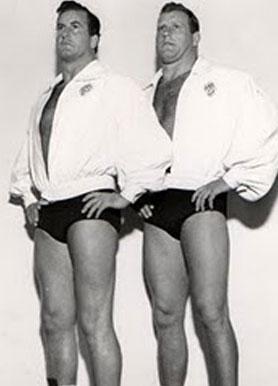 The Sharpe Brothers dominated tag team wrestling in San Francisco throughout the 1950, holding the promotion's tag team championships on eighteen separate occasions. The Canadians served in the military during World War II and were stationed in England when they discovered the art of pro wrestling. After the war ended, they moved to California and the rest was history. They dominated in San Francisco, and they were the first tremendously popular gaijin wrestlers in Japan.
I can't say I'm familiar with Ben & Mike's work, but I have seen quite a bit of Mike's son. If you watched the WWF in the 1980s you probably saw "Iron" Mike Sharpe quite a bit in the role of losing to wrestlers that were on their way up the card. He was one of the louder people to ever work a match.
2. Rikishi & The Usos
My favorite story about San Francisco wrestling back in the day involves Rikishi's uncles. As we know, Afa & Sika were billed as the Wild Samoans and became a legendary tag team. Before that, they were fans. They regularly attended shows in their hometown of San Francisco to support their uncle, the High Chief Peter Maivia. Maivia was a popular upper-card babyface that was typically used in the gatekeeper role. Wrestlers that could beat him were often the next challenger to the territory's champion. These matches usually went on last, or they would end up being the last match on the show. Why? Because security at the venue wasn't able to contain the riots that Afa & Sika would start on shows where their uncle lost.
Eventually, the folks in charge of things with the SF promotion figured out the best way to handle this issue. They got Afa & Sika smartened up & trained to be professional wrestlers. Then they got Afa & Sika the hell out of San Francisco! Rikishi's mother & father stayed, and young Junior Fatu watched his uncles on television all the time. Wrestling was the only option for Rikishi, and became the only option for his sons when they grew up watching him as one of the most popular WWF superstars during the Attitude Era. Jimmy & Jey have gone on to be one of the most decorated tag teams in WWE history, following in the footsteps of their father, his uncles and everybody else in the Anoa'i family tree.
1. The Blonde Bombers (Pat Patterson & Ray Stevens)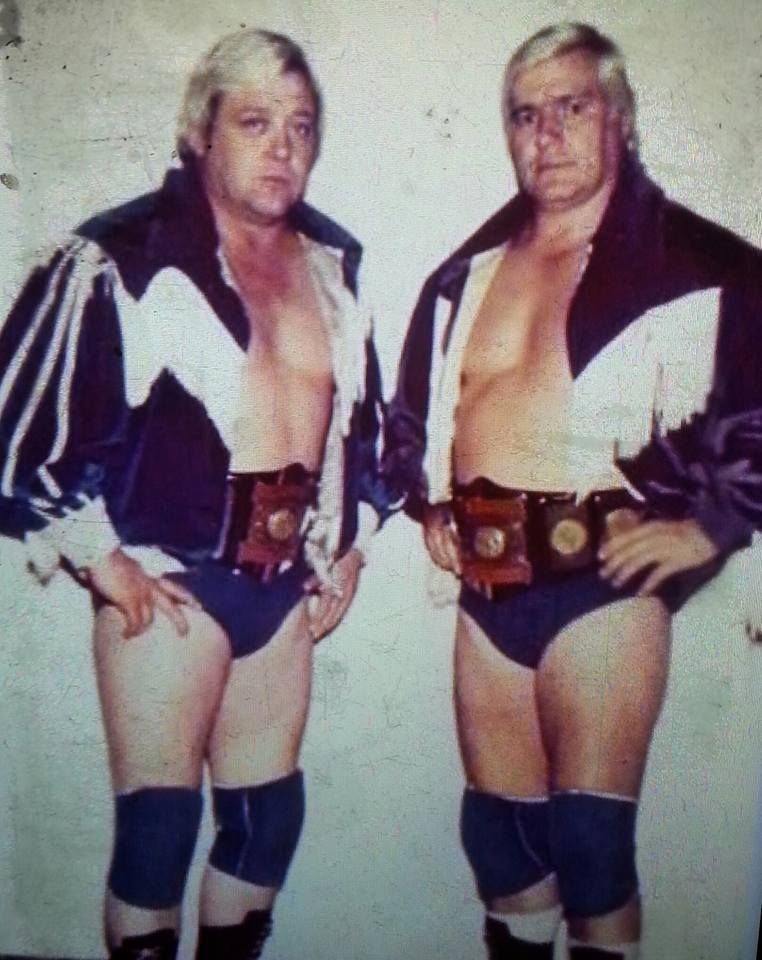 We're talking about two of the greatest workers of their era here, and they came together in San Francisco. No, not like that, you freaks. Well, probably not. Stevens had a number of wives. He's also somebody that everybody that worked with him said was one of the greatest they'd ever been in the ring with. The Ric Flair/Shawn Michaels of his time. Nick Bockwinkel, another regular tag team partner of Stevens, and also one of the greatest workers of his time, said that Stevens sleep walking was better than he could ever hope to be.
Ray had teamed with Roy Shire prior to Roy taking over the San Francisco territory, and it was an easy decision for Roy to make to make Ray the top heel of his new promotion. His feud with Pepper Gomez culminated in the largest paying crowd to attend an event at the Cow Palace at the time. A poll conducted by the KTVU television station found that he was the most hated & the most popular wrestler on their show. Kind of like what John Cena would become later on. Stevens' importance to the San Francisco wrestling scene was second to none, and he would be billed from San Francisco when he made his way to the WWF in the early 1980s.
Patterson was also a fantastic pro wrestler. He didn't need to ride Stevens' coattails to glory by any means, and later on they would have a memorable feud before reuniting in the AWA. Of course, we remember Pat more for his role behind the scenes as Vince McMahon's right hand man and the mastermind behind the Royal Rumble & many other of WWE's successful concepts. It bears mentioning that he learned a lot of what he knew under the learning tree of Roy Shire. The Rumble was Patterson taking a Shire idea of building a major show around a battle royal and adding onto it with a countdown clock between entrants instead of everybody just standing in the ring to start. It sounds simple to us here in 2020, but when Pat came up with it in 1988 it was mind-bending.
It seems like if you spend any time in San Francisco, you stick around for awhile. Patterson & Stevens weren't native to the area, but they became so.