DeMarco: Is Wrestle Kingdom The New WrestleMania Blueprint?
Did New Japan just show WWE how it should be done? Check it out, because I think a two night WrestleMania might just work.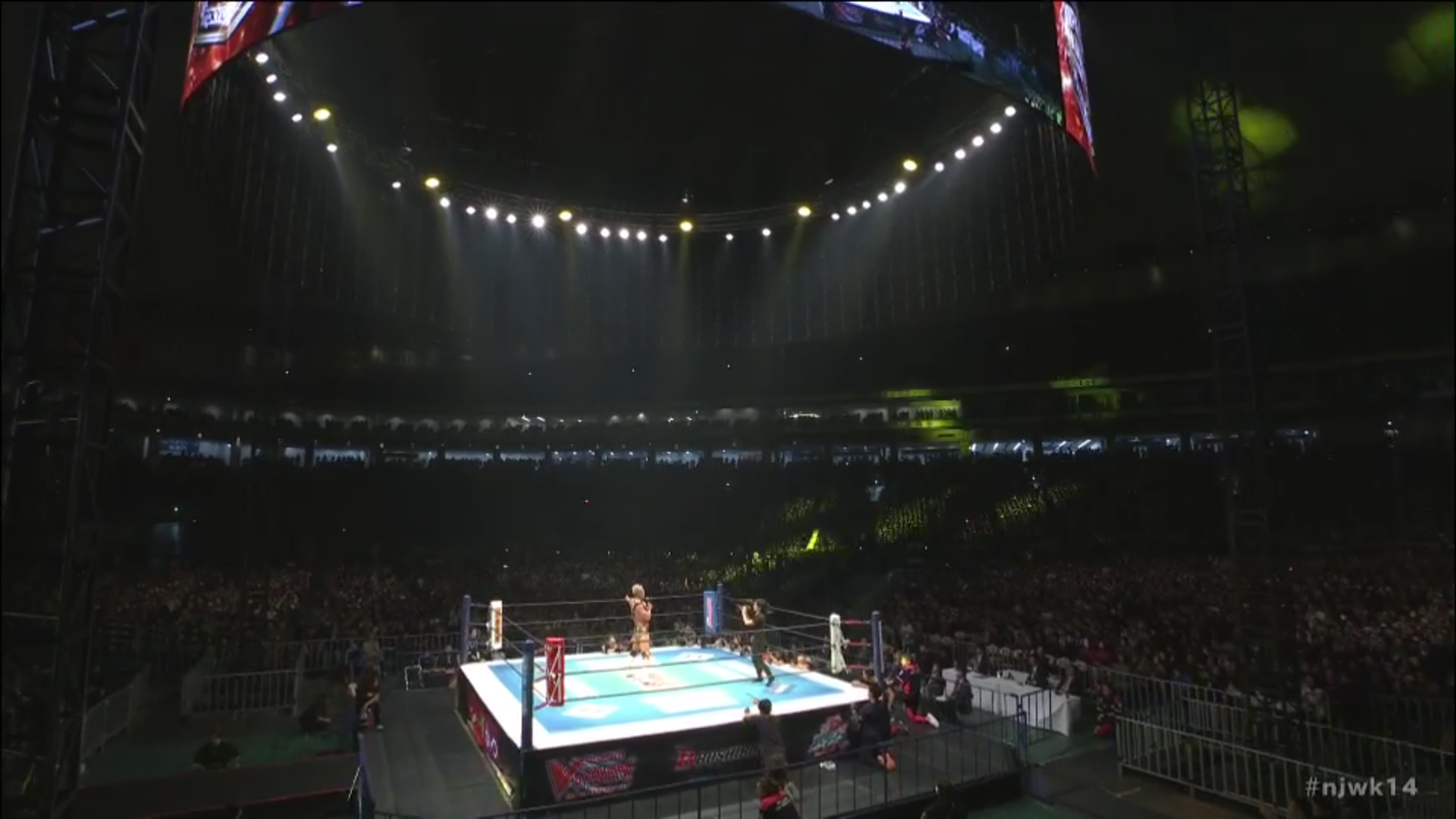 Did New Japan just show WWE how it should be done? Check it out, because I think a two night WrestleMania might just work.
New Japan (NJPW) hosted their annual Wrestle Kingdom event over the weekend, an event that serves as their WrestleMania. For those that don't know (which is probably none of you), it's hosted at the Tokyo Dome and draws their biggest house of the year, by far. This year New Japan worked in a new wrinkle, making this a two night affair. New Year's Dash is always the next day, and the three days end the 2019 "season" and kick things off for 2020. All total, the three events drew 74k fans, with New Year's Dash drawing 4k of that. That puts the Wrestle Kingdom total at 70k over two days, so we'll call it an average attendance of 35k per night. Only two WWE events eclipsed that (stateside) in 2019, and those were the Royal Rumble in Phoenix and WrestleMania 35 in New York/New Jersey.
Night 1 – IWGP Heavyweight Champion Kazuchika Okada beat 2019 G1 Climax winner Kota Ibushi to retain
Night 1 – Tetsuya Naito beat IWGP Intercontinental Champion Jay White to capture the title
Night 2 – Jay White beat Kota Ibushi
Night 2 – IWGP Intercontinental Champion Tetsuya Naito beat IWGP Heavyweight Champion Kazuchika Okada to win the title, becoming the first Double Champion (the first man to hold the Heavyweight and Intercontinental Championships at the same time in New Japan)
We also saw Jon Moxley win the IWGP United States Championship from Lance Archer, then successfully defend his title against Juice Robinson the on Night 2. He was confronted by Minoru Suzuki on Night 2, and got his own retribution at New Year's Dash. Jushin "Thunder" Liger's retirement matches took place on both nights, with a retirement ceremony at New Year's Dash.
Full results and on-point analysis by our own Andrew Balaz can be found here (Night 1) and here (Night 2).
WrestleMania Blueprint?
These events still had a long run-time, 8 "main card" matches each night and 20 matches in total. But I think the company put forth a great test for WWE, and a test WWE likely wouldn't do themselves: What about a two-night WrestleMania?
WrestleMania has had a run time over 5 hours in recent years, with the last "tight" four hour event being WrestleMania 31 (which featured a rushed ending due to earlier segments, specifically The Rock and Ronda Rousey confronting Triple H and Stephanie McMahon, running long). Even that event included an extended Kick Off. More recent WrestleMania events have evolved into a "work shift" nearing 8 hours in length when you factor in the Kickoff. Even the 2019 Royal Rumble went over 6 hours live, but it didn't feel so bad for me since I was there.
But what about a two-night WrestleMania?
A two-night WrestleMania could alleviate some of stress associated with a near 6-hour "main card" along with the events that surround the show of shows. Each night could clock in at 4 hours, with a kickoff where only an hour includes matches. That would provide the company with plenty of real estate, plus a storytelling device to use from night-to-night. WrestleMania 10 and WrestleMania 30 included earlier matches that impacted the main event, and those stories can play out over each night. The company has two world championships, so you can even split them between the nights if you wanted to (you also have two women's championships you can feature here).
From a financial perspective, this seems like a no-brainer to me. You might need to move Takeover (if you have it that weekend) and the Hall Of Fame ceremonies to earlier in the week (since Smackdown is Friday now), but that further allows WWE to control the week—something they want to do anyway.
So it's a no-brainer from a financial perspective, a no-brainer from a storytelling perspective, and a no-brainer from a fan service perspective. So why not do it?
Let's put this out there now: make WrestleMania 37 a two night affair in beautiful Southern California!
---