Patrick, Miranda, and Greg discuss the return of The Usos, John Morrison answering the door, and Brock Lesnar entering the 2020 Royal Rumble as WWE Champion!
The Trios Champions of Pro Wrestling Podcasting are live as Patrick O'Dowd, Miranda Morales, and Greg DeMarco present another engaging edition of the Greg DeMarco Show!
This week's topics include:
The Usos are back! What did the champs think of the return?
Will The Bloodline be a thing on WWE Smackdown moving forward? Should it be?
Johnny Nitro Morrison Mundo (also John Morrison) made his underwhelming Smackdown return, but is that all it could have been?
Does JNMM ever win a WWE or Universal Championship?
Brock Lesnar, the WWE Champion, is entering the 2020 Royal Rumble at #1???
Who will eliminate Brock, and how will it impact WWE WrestleMania?
Hear all that and more, including the Theme Song of the Week and Baron Corbin Sucks, on this week's edition of the Greg DeMarco Show!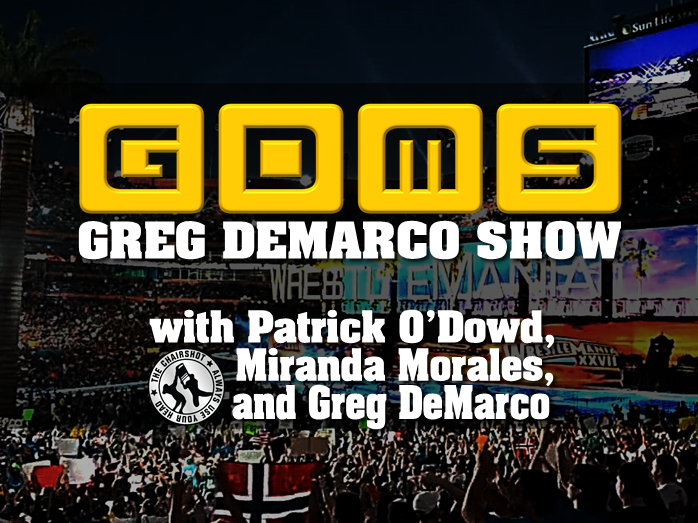 The Greg DeMarco Show is recorded live each Tuesday night and airs on Wednesdays as part of the Chairshot Radio Network, exclusively at The Chairshot Dot Com.
The Chairshot: Always Use Your Head!