Matt's Retro Review: WWF Championship 1995
Matt Davis brings you another Retro Review, looking back at Kevin Nash during his Diesel run as WWF Champion in 1995!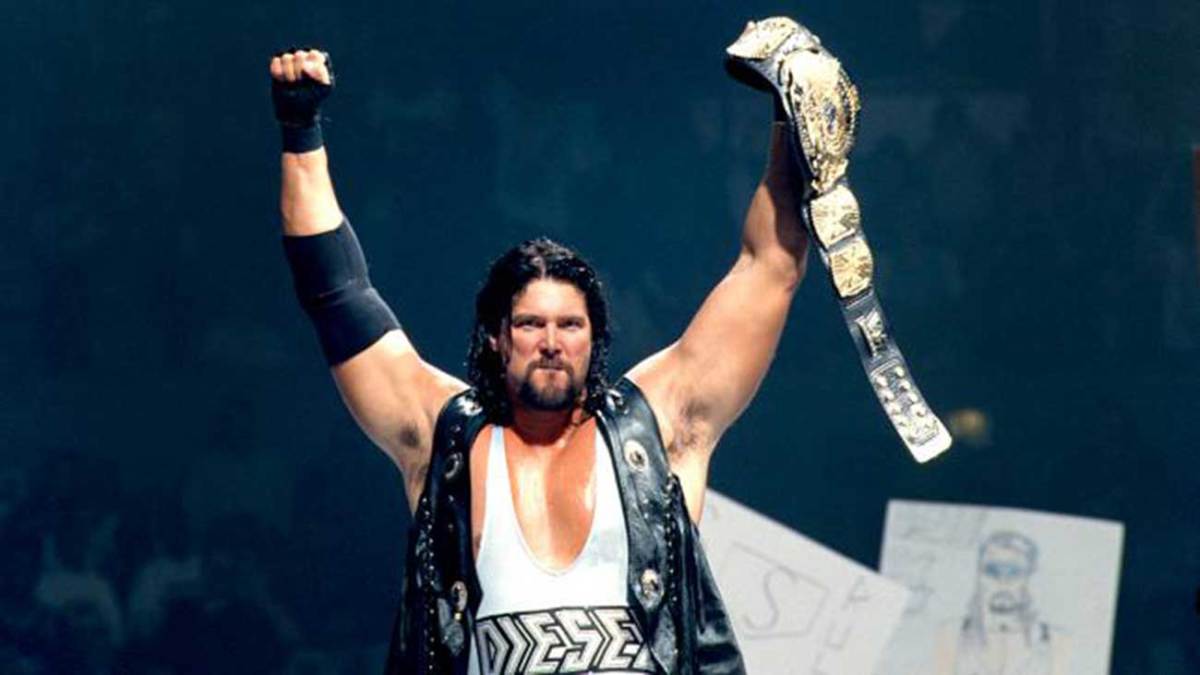 Matt Davis brings you another Retro Review, looking back at Kevin Nash during his Diesel run as WWF Champion in 1995!
Welcome to the ninth edition of the Retro Review on The Chairshot! This will be a biweekly article here on The Chairshot because we have a lot to discuss! In starting, my question for you is; have you ever had a discussion with a friend or in a group online about who is the greatest champion of all time? What is your defense of your claim? Wins? Quality of matches? Length of reign? In this weekly article, I will be looking back one year at a time and evaluating one specific championship in each article, with a yearly grade ranking and overall grade ranking and as we progress through the years, I will reveal who I believe is the best champion of all time.
To start us off, I am going to discuss the most recognizable championship in the history of wrestling, the WWE Heavyweight Championship. These articles will not discuss the "Big Gold" World Championship, Universal Championship, or any other recognized heavyweight championship in WWE, those will be discussed in other articles. During these reviews, I will count matches aired on weekly television, PPV, and matches also released on VHS and later on home media.
Diesel (November 26th, 1994 – November 19th, 1995)
Record: 17-4
Clean Losses: 2
Successful Defenses: 10
Recommended Matches to Watch
Diesel d. Shawn Michaels, April 2nd, 1995, WrestleMania XI
Diesel d. Bam Bam Bigelow, April 24th, 1995, Monday Night RAW
Diesel & Shawn Michaels d. Owen Hart & Yokozuna, September 24th, 1995, In Your House #3
British Bulldog d. Diesel (DQ), October 22nd, 1995, In Your House #4
Bret Hart d. Diesel, November 19th, 1995, Survivor Series
Thoughts: "Big Daddy Cool" was the ultimate "big dog" champion, in the shadows of Undertaker and Yokozuna before him, he was a dominating force, reigning for 358 days, one of the longest reigns in the modern era. Safe to say this reign is a complete opposite of Bret Hart's 1994 reign, with 21 matches and only 5 Recommended Matches, less than 25%, compared to Bret giving us a classic every time he got in the ring. This reign was marred with bad match after bad match, boring grueling match after snoozer. Feuds with Yokozuna, Psycho Sid, British Bulldog, all fizzled out. Not to mention the horrible match between Diesel and King Mabel at SummerSlam. This reign had the length but it severely lacked in quality. It's not an enjoyable reign, and it's considered the worst year in company history by many fans. Diesel was the front runner of that reason. Down.
Grade (A+ through F ): D
---
Overall WWE Champion Ranking
Hulk Hogan (January 23rd, 1984 – February 5th, 1988) – A
Bret Hart (March 20th, 1994 – November 26th, 1994) – A
Yokozuna (June 13th, 1993 – March 20th, 1994) — B+
"Macho Man" Randy Savage (April 5th, 1992 – September 14th, 1992) – B
Bret Hart (October 12th, 1992 – April 4th, 1993) — B-
"Macho Man" Randy Savage (March 27th, 1988 – April 2nd, 1989) – C+
Sgt. Slaughter (January 19th, 1991 – March 24th, 1991) – C
Hulk Hogan (April 2nd, 1989 – April 1st, 1990) – C
Hulk Hogan (March 24th — November 27th, 1991) – D+
Ric Flair (January 19th, 1992 — April 5th, 1992) — D
The Ultimate Warrior (April 1st, 1990- January 19th, 1991) – D
Ric Flair (September 14th, 1992 – October 12th, 1992) — D
Diesel (November 26th, 1994 – November 19th, 1995) — D
Bob Backlund (November 23rd, 1994 – November 26th, 1994) — D-
Hulk Hogan (April 4th, 1993 – June 13th, 1993) — F
Yokozuna (April 4th, 1992 – April 4th, 1992) — F
Undertaker (November 27th, 1991- December 3rd, 1991) – F
Hulk Hogan (December 3rd, 1991 – December 4th, 1991) – F
**Speaking of championships, I am currently designing custom made championships and shirts for your wrestling figure collections! Over the weekend my page passed 500 Likes, and I am hosting a free giveaway trivia game! One lucky winner will receive of these one of a kind custom championship belts of their choosing! Check out the page at Grand Slam Creations – Custom Wrestling Belts & Accessories on Facebook, give us a like and a follow and share with your friends! (If you find the page due to this article, please let me know and you will be given a extra entry into the giveaway!)**