Mitchell's WWE Backstage Report! (1/14/20)
The Usos go Backstage!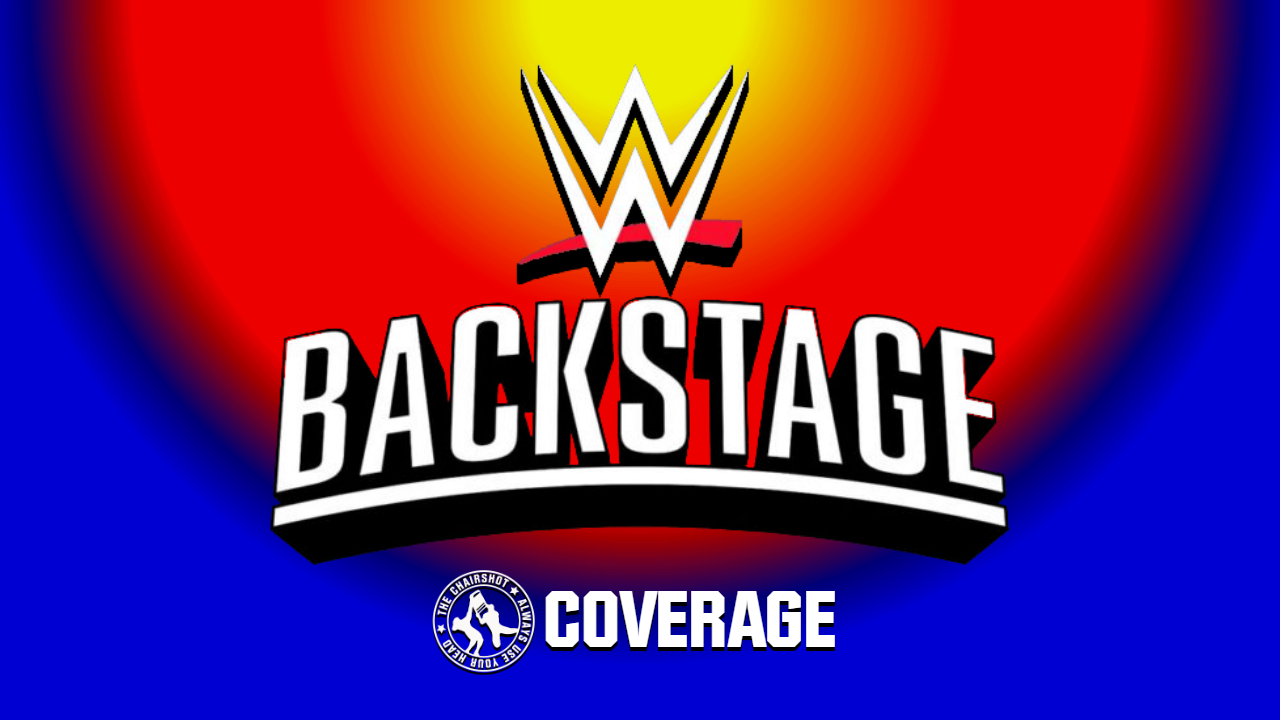 Down since! Day One Ish!
Uce! OH! Jimmy & Jey Uso are back, and now they're Backstage! What will they have to say about cousin Roman Reigns and the rivalry with King Corbin?
Renee Young runs down the schedule.
Freddie Prinze Jr. heads to Promo School and the Satin Sheet is fresh with new contract news. Plus, the special guests Jimmy & Jey bring the Bloodline backstage! That and more on another episode of WWE Backstage!
A new face joins the panel!
Well, two technically. But special guest, Promo School student and former WWE writer Freddie Prinze Jr. aside, the new panelist superstar is Xavier Woods of the New Day! Woods plugs UpUpDownDown, his personal Twitch channel, and more as he joins Renee, Booker T and Ember Moon. Woods knows Booker things he's no coming back, but he's walking around just fine! FPJ recalls meeting with management, first meeting Stephanie McMahon before Vince and was given a great run. The schedule is "more man than I am," and FPJ had to tag out when fatherhood came calling, but he wouldn't have traded that time for anything.
Time for #JustTheHighlights!
First on SmackDown: John Morrison made an impact when he parkour collided with Big E to help Miz win! Ramblin' Rabbit was trying to be a rat and got got for it! Braun Strowman made sure Shinsuke Nakamura #GotTheseHands, but the Monster Among Men is still one step away from that title match. And in a GLORIOUS Return, Robert Roode helped wreck Roman Reigns and the Usos to save King Corbin and Dolph Ziggler.
Then on Raw: Lana lashed out at Liv Morgan with some liquid courage to the face! That also helped Bobby Lashley Spear Rusev and win, but now things are going to get nasty in a Mixed Tag Match! The Man and Empress put down ink on a contract, but then Asuka spat venomous mist into Becky's face! Becky vows to go down swinging and to take Asuka with her. R-Truth had the biggest misunderstanding yet, and decided to undeclare from the Royal Rumble. That didn't stop the reigning, defending, undisputed WWE World Champion from giving Truth an F5! Nor did it stop Mojo Rawley taking the WWE 24/7 Championship away. And just as it looked like The Monday Night Messiah would go down in the first-ever Fist Fight, Buddy Murphy would becoming the first disciple!
The panel discusses the week.
On the point of Murphy joining Rollins and his faction, Ember Moon loves it! She is tired of Murphy on a losing streak because of how talented he is in all fields. This is the evolution of Murphy from losing streak to the new ace in Rollins' faction. Booker likes "the wub," and Woods thought Kevin Owens going Sonic the Hedgehog off the quarter pipe was insane. Woods couldn't believe Kevin made the jump! Moon also liked Samoa Joe in that entire segment, such as the blind senton off the stage! FPJ and Booker compared the pipe spot as "Hot Wheels," but it was more like a bunch of cement mixers or firetrucks that wouldn't ever make the loop.
Moving to Asuka getting the drop on Becky, and Becky's fiery promo response, this build is going good to Booker. The mist must've been water based, though, because it cleaned up quick. The rivalry as a whole is great, Asuka put herself on the map the moment she was in NXT with her Goldberg-level streak. Becky isn't just a boss, she's The Man, and this is going to be explosive in Houston. FPJ loves Asuka, too, because it is so old school it is new again. Asuka has embraced this on a next level thing, using her Japanese to spit fire, and FPJ would love if someone translated. Funaki, where are you?! But the point being, Asuka is a legit obstacle for Becky's steamroller run. Woods adds that this has finally brought back the dangerous side of Asuka that some may have forgotten since leaving NXT.
Moon as one who faced Asuka, that was one from even before the WWE that Moon knew could hit hard. Asuka was a monster in NXT, she's finally back to being a monster on Raw. And if Moon could make the decision, it'd be Asuka's win to steal the show and get the buzz again, as well as help Becky move into a new phase. FPJ says that is a breath of fresh air, too. Also Woods wants Kairi to have the umbrella to shield Asuka. Booker just hopes it doesn't overshadow whatever he'd be doing.
Renee brings up a quick tweet: VSW aka Champion Myzter calling out Woods because he "almost looks like Pinky from Next Friday." That gets a great laugh from the panel, and Booker jokes that Woods is glowing like Naomi.
"Welcome! To the Uso! Penitentiary!"
The first tag team to have held both the Raw and SmackDown Tag Team Championships in their careers, Jimmy & Jey are here! Woods gets crunk listening to the theme song! He says hey to his favorite rivals as they get up on set but Jey warns him, "Watch that Achilles tho!" Jimmy and Jey take their seats and high five everyone. Woods is proud that they're "out here beating cases!" More on that later… Renee wants to know what it's like to work with their cousin, Roman, again. What you mean, Renee? They came back without missing a beat. And back to Usos VS New Day, they had amazing matches. What were some standout moments? Jimmy stops a high-five to bring up the first tag team Hell in a Cell they did, and Usos beat the hell outta New Day. Woods isn't as pumped for that moment, he got cuffed and kendo smacked, he still has scars. But it was a big paycheck either way!
Renee likes the rap battle between Usos and New Day, but again Woods isn't so pumped for that one. Wonder why? It was fun, though. Backstage shares highlights, such as the Hell in a Cell beating. Where are the New Day highlights beating Usos? That aside, Woods speaks to the chemistry between all five men. They were all on the same wavelength immediately and making tag team magic. That was a win for everyone. And it wasn't even supposed to run that long, but it was magic. After that roll, fans were on board, because even Booker knows, tag team wrestling was legit back in the day. That magic was great. Big ups to the Nasty Boys for Harlem Heat.
Moon admits she was glued to the TV watching those matches. The one-upping just kept going, and they even went, "What do we do now?" And that's when each team went, "I'll do all yo stuff, you do all my stuff!" And in the end, it is about the titles. Booker & Stevie Ray, 10-time tag champs, but he's confident the New Day and Usos will both get there some day. But what most of all stood out to Booker given the Houston history? Booker remembers sitting with them and Rikishi, it was already "graduating" time after 8 months, they were that good! Moon came in a baby girl, but now she's a grown woman. No one knew who they were going to be, but it was Booker who helped mold them. Booker knew they would be the new era of the Samoan bloodline, and he feels like a proud father in his own right.
Renee wants to know how things were introduced for the first time. They were talking names, and then Moon met them at "Christmas Chaos." Footage is found and Moon can't believe it! She was an elf, the Usos were in military gear, but the name was still in question. They walk out the curtain, the music hits, and… "C'mon down the aisle… Yin and Yang, along with… Trouble!" Well okay then. Booker says it was because of the Yin Yang Twins, since the Usos are twins. Renee is glad to see that Reality of Wrestling footage still exists. Woods knows Booker was feeling it in that moment, though. The funny thing was, no one knew who was Yin and who was Yang. But "Trouble" became Moon's name because Booker, the first time Moon snuck down there, "You ain't nothing but Trouble." Holding out the name was great, too.
Shifting gears, the Usos being off TV because of a certain public incident, what did the Usos learn about themselves? They both know everyone else knows how rough road life can be. There's so much put into everything, and things can go out of control, that's what happened. Booker knows you can lose everything you worked so hard for in an instance. And when you're at your lowest, the only way to get up is to get back to your roots. Samoan culture is about family and food. If you don't eat, you're still gonna eat because it's disrespectful. Jey remembers a lady being surprised he had a family. There was no way getting around the kids finding the trouble that happened online, so they had to reassess because of that. They need to be accountable but not let those moments define them, either. Booker knows that, too, and is proud of the Usos of keeping it together.
The Usos are ready to stick around, what more will they have to say about everything in the WWE?
Women can (Royal) Rumble, too!
Even before the Women's Royal Rumble match, women in the WWE were invading the Men's Royal Rumble match! Chyna in 1999 AND 2000, Beth Phoenix in 2010, Kharma/Awesome Kong in 2012 and Nia Jax last year in 2019! Will we see another shocking female face in this year's Men's Rumble?
Wrestling with Your Feelings, with Rachel Bonnetta.
This week is Rachel's first double session with both Fire & Desire, Sonya Deville & Mandy Rose. Rachel needs clarification, which is Fire and which is Desire? Sonya's the fire, Mandy's the desire. Got it. Thought it was the other way around… But a lot of women on the roster think they're bullies. Bullies? Bullies. Sonya wants to know who! Mandy cools Sonya off, hence why she is fire. Mandy politely asks to know who those women calling them bullies are. Sorry, doctor-patient confidentiality. Sonya defends that they are not bullies, they are the vigilantes of the women's division. Ember Moon rots her brain away, so Sonya broke her gaming system to free her from it. Wow, she did that? That is definitely bully behavior. Sonya laughs, Rachel laughs, and then Sonya gets mad that Rachel laughed. Just because Sonya laughed at something doesn't mean Rachel can just join in.
Mandy laughs as Sonya takes Rachel's notebook. Rachel grabs the book back and Sonya gets mad, saying Rachel hit her. You wanna go? Sonya throws another book then tears up a tissue box. Then she grabs the little statue, but puts it down because it's actually cool. Rachel says they should leave. Sonya keeps teasing Rachel so Rachel decides she'll leave! Mandy tries to get Sonya to stop but Sonya chases after Rachel, so Mandy has to chase after Sonya.
The panel discusses Fire & Desire.
Renee thinks that was pretty rude, and hopes Rachel was compensated for that session. Moon is laughing, even after what Sonya did to her Switch. Sonya just doesn't understand nerd culture.
But to the story involving Fire & Desire on SmackDown, the courtship of Mandy Rose by Otis Dozovic! Is this the WWE's best modern romance? DO we want to see Otis get the girl? Moon says Otis is the People's Champion right now. He has charisma, the promo skills, and "dat belly." The cake stuff was rather wild for Renee. But Woods says that eating all those sweets, you get cavities. And the perfect time to go to the dentist is "Tooth Hurty." Renee can't believe he did that joke.
Back to the story, Moon is happy to see Mandy and Sonya are in a story like this, because the two have so much depth outside of just being a tag team and being snobby, Moon wants to see this happen. Will Otis get the girl in time for Valentine's Friday in February?
The Kansas City Chiefs shout out WWE!
As Thom Abraham tweeted, "Eric Fisher going all Stone Cold on the Texans!" That is to say, beer bath! "And that's the bottom line, cuz Stone Cold said so!" Renee says "Aw hell yeah!" And it makes for a great segue to the next segment.
It's time for Promo School!
Renee, Booker, "Yin, Yang and Troooouble" are the judges tonight for the Hollywood leading man and former WWE writer, Freddie Prinze Jr! FPJ is on stage as the genius behind Promo School. It ain't a claim, but a fact, and there are people here who can attest to that. He taught the promo class, but no one really wanted to show up. Two of them being the Usos, and then eventually The Miz. Miz didn't understand what FPJ would teach him about acting. Well sure, he may not be Robert Downey Jr, but RDJ don't care about them like FPJ do. And that's where it all began!
Renee lets FPJ know how we do this here. He'll give a promo, they'll give him a grade from A to F. FPJ has never gotten an F in his life. Booker wants to give some advice, about being relatable. The Usos know FPJ can talk trash out the mouth, but make sure to have it in your face. But also, feel it from the heart. And Moon's advice isn't anything FPJ hasn't heard, since FPJ is a great actor. She still has a soft spot for his Freddy from Scooby-Doo. But while they could introduce his "opponent" tonight, someone else is here who can do a better job. It's THE NEW DAY! Big E kicks it off with AWWWWW~ WWE Backstaaage~! Don't you dare be sour! Clap for your Menace on the Mic, your Doctor of Defenestration, your Prince of Promos, and the man that's gonna slap you up up to take you down down, and FEEL~ the POWER~! This gon be a bloodbath, blood 'n' guts! Deader than your acting career, with chalk outlines!
Yes, of course, the opponent is Xavier Woods! #WatchThatAchilles. But Woods is feeling it either way. FPJ starts off. "It figures they'd send you. They know it's tough." FPJ has been working against this company, so of course they'd send Woods to shut him up, beat him up and shut him down. But this is a lose-lose situation. Beating FPJ does what? He beat up a 40-year-old retired teen heartthrob from the 90's. Congrats. You're no Stephen Amell, but still. And if Woods loses or makes a mistake, he is forever the man who lost to the man from Scooby-Doo. And that is not a loss you ever walk away from, like a Scarlet Letter you rip of and shout "This doesn't define me!" It is a stain that makes Lady Macbeth blush.
But FPJ is glad they sent him, because he wants Woods to join him! Join FPJ and take all of this over! Woods may look at FPJ like he's crazy, but he's not lying. They could take over Backstage! FPJ is more Renee than Renee! Woods is more Moon than Moon! And this could be their show! Who would take it from them? Samoa Joe? He was only here because he was bored and injured. Joe is healthy and busy. And FPJ hears everyone through the camera chanting, "CM Punk!" but that guy works less for WWE than Lesnar does. FPJ is not worried about them. Woods can join FPJ and Woods can cut the quickest promo ever in just one word. Woods is great, but he created something "nothing less than a miracle," and instead of giving him power, WWE put a leash on UUDD! FPJ can offer Woods the power. Who do you think bought up all the stock? Who who who? Who is crazy enough to pull off as something as insane as this? FPJ is not his enemy but his friend. Just say yes. FPJ offers his hand, but Woods doesn't take it.
The judges give their grades. Booker says that was a Jedi mind trick to try and spare himself from Woods. That was a C-, though, because it was a risky move. Renee went with B+ for being creative, but also FPJ attacked her. Hey, FPJ gonna talk smack. The Usos both liked that, it was a journey going from good guy to the devil. Jimmy as "lower case" A! Jey says uppercase B! That was some real stuff, but there was a level he kept that he should've gone up. Moon says she loved it, but it was a bit long, only because it was the first time anyone tried something like that here. Moon says A-! Booker is disappoint. But now, Woods gives the retaliation!
FPJ re-offers the handshake and Woods plays along. "You think that I'm the kind of guy that needs a guy like you?" Woods' answer is HELL NO. And because they come from different places. FPJ had a silver spoon in his mouth. He flashes a smile, he gets on the TV and stage, because he's talented. Woods didn't get that. He got doors slammed in his face, he got told he is too small, never good enough. But he turned it into two undergraduate degrees, a Masters and "a breath away from a PhD," all while becoming a 7-time W, W, E, World, Tag, Team, CHAMPION~! And he tore his Achilles, yes, but his brain has made him busier these last 6 months than FPJ in the past 6 YEARS!
So here's some advice to FPJ so he does better next time: "When Fox calls you up and you pick up, so excited, and they say, 'Hey, we want you back for another Promo School because you're the guy that invented it,' the one thing you need to ask, the one thing you need to say, is, 'Make sure I don't go against Xavier Woods.'" Because if he does, Woods won't be as nice as he was just now. WOO! Booker wants to give Woods an A. But now that the promos are over, even Woods admits FPJ was incredible. Will FPJ be back to teach some more lessons?
The Miz responds to Promo School.
Via his official Twitter, "Bravo. Best Promo School ever. Freddie VS Xavier Woods."
CM Punk will return to Backstage!
Next week, as part of the homestretch to the Royal Rumble, the Voice of the Voiceless returns to voice his opinion again! What will that opinion be?
The Satin Sheet is back!
Ryan Satin has a new haircut and some New Years new contract news! We can confirm that Elias is still with the WWE for another multi-year deal, so that we can walk with him for the foreseeable future. Plus, the WWE Performance Center has the new recruits in, and Mercedes Martinez is back! And get this: she'll be in the NXT Women's Battle Royal this Wednesday! Will Mercedes go from signee to #1 contender in one night?
A new segment debuts: Headbangers!
We have the Usos VS "Team Achilles" with FPJ and Booker T as the officiators. The Usos go up first, but no it isn't arm-wrestling. The game is one partner puts the card on their forehead, and there will be a name of a WWE superstar on it. The other partner gives clues as to who that person is for their partner to guess. Jey takes the cards and Jimmy will give clues. Ready, go! Oh wait, Jey had the card upside-down. Flip it over, and this is easy: eyebrow. The Rock! Boom! Next: the swagger. Razor Ramon! BOOM! Third: the laugh, "Everybody's gotta price!" Million Dolalr Man, Ted DeBiase! BOOM! Fourth: dance moves. Papa Rikishi! BOOM! Fifth: pumping the arms. Ultimate Warrior! BOOM! Sixth: the arm gesture. Bret Hart! BOOM! Seventh: Finger guns. Cactus Jack! BOOM! 7 points! While it doesn't count, they do try to get an eighth superstar in. Jimmy does the Catholic cross then jumps, but Jey thinks it's RVD. But then realizes it's Shane McMahon.
Moving on, now it is Team Achilles' turn. Woods takes the cards to do the guessing. He believes in Moon. First up, "OOOH YEAH~!" Randy Savage! BOOM! Second: Moon struggles but remembers beer bath. Stone Cold. BOOM! How could she forget Stone Cold? Third: "Uhhhh… Pass." Dude Love. Fourth: "It's the HOOOO Train~!" Godfather! BOOM! Fifth: Upside-down but "DAMN." Ron Simmons. Technically right but not perfect. Time's up! The Usos win! Well twin magic does it again. How good would you have done? That's all for tonight's episode, make sure to tune in again next week!
---
My Thoughts:
Man, this was probably the funniest, most entertaining episode yet! Woods joining the panel was great because of his natural charisma. The Usos and Freddie Prinze Jr. were amazing guests to have, and I did not know FPJ used to be a WWE writer. I loved learning the origins of the Usos down in Reality of Wrestling, everyone was cracking up, including me. FPJ did amazing in Promo School, that was like a story from an alternate universe and it was great. Especially Woods playing off it in his. I definitely would've given FPJ an A. And if I was actually giving scores to WWE Backstage, I might give this one the highest score of them all so far. Maybe not as high as an NXT or AEW Dynamite episode, but definitely in the high 8's.
(NOAH) NOAH WEEKLY NEWSLETTER VOL.157 ~ 19TH JANUARY 2022
Kicking off 2022 with well received matches and determination, covid mixes things up but doesn't detract from the main title match! Hisame gives us all the adjustments and how NOAH decided to pivot up the stairs!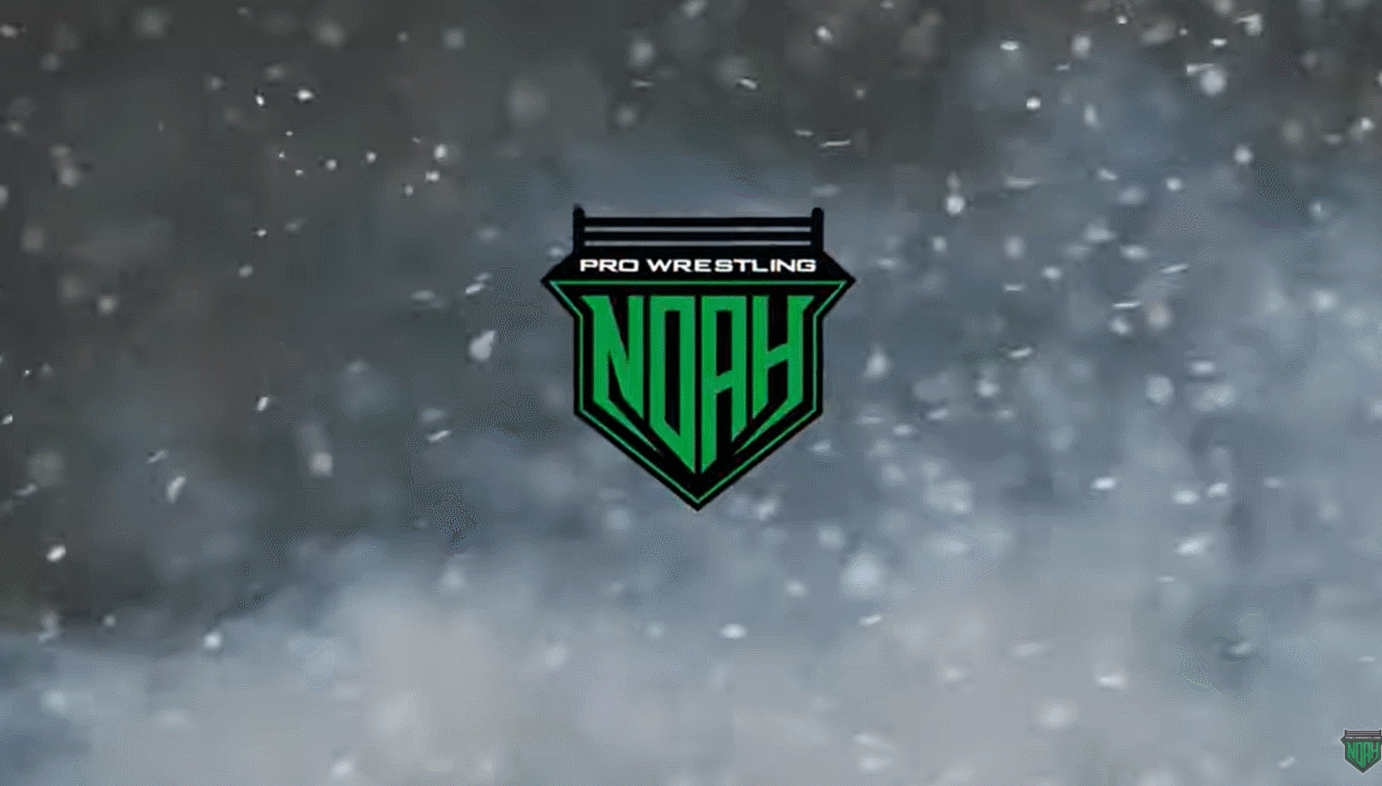 Kicking off 2022 with well received matches and determination, covid mixes things up but doesn't detract from the main title match! Hisame gives us all the adjustments and how NOAH decided to pivot up the stairs!
NEWS
Major COVID outbreaks hits NOAH
A major COVID outbreak hit NOAH on the 14th January causing ten wrestlers (Kaito Kiyomiya, Yoshiki Inamura, Yasutaka Yano, Yoshinari Ogawa, Tadasuke, Daiki Inaba, Junta Miyawaki, Super Crazy, Kinya Okada and Masato Tanaka) to be absent. In Tanaka's case he tested negative for the virus, but was generally unwell. Yoshinari Ogawa was positive, and aside from a high temperature and a feeling of discomfort in his throat had generally mild symptoms. Ogawa credits getting the jabs for this. Added to the absent wrestlers were the trainees and one of the referees. The outbreak seems to be prevalent among those who habitually use the NOAH dojo. Due to the large amount of absences, the card for BUMPER CROP 2022 in Sendai was massively changed. The roster all pulled together with Daisuke Harada ("the backstage MVP" according to Mohammed Yone) organizing everything that the trainees normally would do i.e. bus duties, hotel duties and cleaning up the locker room and arena before leaving. Perros del Mal De Japon also did their part. Fans thought they were coming down to the ring to announce something before the title matches began, but to applause, they had come to clean the ring and surrounding area.
The outbreak and the missing roster wasn't the only thing on NOAH's mind in Sendai. The eruption of the Hunga Tonga volcano and subsequent tsunami had caused an alert to be triggered for Japan's east pacific coast, with Miyagi prefecture, where NOAH were that night, on full alert. Both Manabu Soya and Keiji Mutoh hinted that the roster probably didn't get much sleep as everyone's phones were pinging with alerts, plus people had family in coastal areas to worry about. Fortunately, the danger was over by 2pm, (although Japan did see some sea swell in some areas and small waves in Kanagawa), and the show went off much changed, but without a hitch. NOAH had asked that people stay at home and watch on WrestleUniverse and not put themselves in danger by coming out, and in the event of things they did an attendance of 633.
Yoshinari Ogawa & HAYATA vacate the tag belts, but not by choice
Despite Yoshinari Ogawa giving an interview on his condition, and saying that he felt better and was ready to wrestle as soon as possible, the issue does not seem as clear as that and on the 19th January NOAH announced they were stripping STINGER of the tag belts. Fans are upset as it makes Ogawa look like he's done something wrong and that it is punishing HAYATA for no reason.
The tag title match was due to take place on the 22nd January in Osaka, but as Yoshinari Ogawa cannot compete, NOAH have made it a fight for the vacant titles between STINGER (Seiki Yoshioka and Yuya Susumu) and The NOAH Junior Regulars (Atsushi Kotoge and Hajime Ohara). Atsushi Kotoge had defeated Yuya Susumu for the right to challenge in Sendai. The defeat had led Susumu to mutter that they would be challenging the winners, but the new title match has led him to say that regardless of whether the belts were taken from STINGER, this was a championship match and he would be going for it. Like Ogawa, Susumu wants a "STINGER vs STINGER showdown".
With the tag belts now taken from them, fans are wondering if Ogawa will seize this opportunity to challenge for the GHC Heavyweight tag belts with HAYATA. The belts are currently being held by Keiji Mutoh and Naomichi Marufuji (M's alliance), and Ogawa has been saying for a while that he wants to challenge one day. The M's alliance are also without challengers having retained the belts in Sendai against Kongoh's Kenoh and Manabu Soya.
Haoh defects to The NOAH Junior Regulars
Haoh's New Year statement was "to have my own words", which everyone (including Kenoh no doubt) thought was another example of Kongoh's stance against authority. It turned out there was a different meaning. In Sendai after a catalogue of errors in a tag match, the usual missed spots and accidental strikes on tag partner, Haoh shoved Nioh away rudely and left the ring. Fans thought it was only a build to a defection at a later date, but the NOAH Juniors can move quickly. After Daisuke Harada had defeated Seiki Yoshioka, Haoh came to the ring. It was thought he had come to challenge for the title to redeem himself after the issues in his own match, but no, Haoh came to announce he was quitting Kongoh and asked Harada if he could fight with him in the NOAH Junior Army. To show his resolve he removed his Kongoh t-shirt, and dropped it on the floor. Haoh said he wanted to rise and change his environment. Harada seeing his resolved welcomed him.
Nioh wasn't going to be so accommodating and he asked Haoh if he had gone mad? Was he really going to leave Kongoh and join Harada? It's true others had left Kongoh and not had reprisals, Masa Kitamiya, Yoshiki Inamura (who joined up with Kaito Kiyomiya right in front of Kenoh of all people) and Atsushi Kotoge had all left and not suffered for it. But Haoh is a NOAH Junior. They do things differently there. Usually involving fights. After a scuffle had broken out (and kept breaking out) an impromptu tag match was formed between Harada and Haoh and Nioh and Aleja which Harada won. Nioh cannot believe that Haoh would do this, and bitterly assessed him as having no belief in Kongoh. He also says he will never forgive him.
Nakajima's next challenger
Katsuhiko Nakajima retained the belt against Masa Kitamiya in a title match that was built around things only Nakajima and Kitamiya knew as Naomichi Marufuji put it, and was challenged by none other than Kazuyuki Fujita. Since the epic stare off with Go Shiozaki at Korakuen Hall during the height of the pandemic, Fujita has used this for both comedy purposes and as a threat. In Sendai it was a threat as he came to the ring after the main event, and stared down Nakajima who was holding up the belt. Title match has been set for February 23rd at "GAIN CONTROL 2022 in NAGOYA".
Go Shiozaki photobook
To celebrate the man who carried NOAH at great personal cost through the pandemic, NOAH are releasing a photobook to celebrate his achievement covering the period from winning the title (2020) to his being absent for surgery in March 2021. It will also contain some pictures of his rehabilitation and return at the Nippon Budokan on the 1st January 2022. You can pre order the book at the official NOAH site. It will cost ¥ 4,400 including tax. Please note that NOAH sadly cannot deliver internationally, and so you will need to order through a carrier like White Rabbit. Please see my guide to ordering here. The book will be on sale until midnight JST 24th January. (23:59 pm). Shipping time is estimated to be mid March 2022.
EVENT RECAPS AND POST MATCH INTERVIEWS
BUMPER CROP 2022 IN SENDAI – Sunday January 16th, Sendai Sunplaza Hall
Event recap Post match interviews
ELSEWHERE IN NOAH
– In Sendai Kendo Kashin provoked that wild rage in King Tany by carrying the weapon of Maybach Taniguchi (the violent monster and King Tany's alter-ego) the Sasumata* to the ring. Tany went wild as The Sugiura Army all joined in trapping him and the poor ref in the corner, driving them back and then chasing Kashin around the arena.
– YO-HEY joked that Perros came to Sendai to clean. The sight of Perros rushing around with disinfectant spray and cloths has given rise to a lot of fan art on the subject.
– Takashi Sugiura posted a picture of a suggestive looking sushi piece, and then told everyone at 5.30am the next morning what it was. Sugi normally posts these kind of things if he's had to behave at some point during the day, so this means that he was in one long meeting…
– Go Shiozaki had to purse his lips to try to not laugh at King Tany and Mohammed Yone when he teamed with them in Sendai. They asked if he wanted to be funky. He refused.
– Nothing has been said yet as to whether Haoh will change his name back to Yuki Sato, but it seems likely that he probably will.
– KENTA has been trolled by Takashi Sugiura. Who he has been ignoring.
– YO-HEY probably gave Nioh flashbacks to Osaka Mixture. I dare you to look that up on YouTube at 2.15/2.25.
*The Sasumata is a prong that was used by the Edo era Samurai police force to apprehend criminals.
CURRENT CHAMPIONS
GHC Heavyweight Champion: Katsuhiko Nakajima
Challenger: Kazuyuki Fujita- "GAIN CONTROL 2022 in NAGOYA", February 23rd
GHC Junior Champion: Daisuke Harada
Challenger: No challenger as of yet
GHC Heavyweight Tag Champions: The M's alliance (Naomichi Marufuji and Keiji Mutoh)
Challengers: No challengers as of yet
GHC Junior Tag Champions: Vacated
Challengers: Either The NOAH Junior Regular Army (Atsushi Kotoge & Hajime Ohara) or STINGER (Seiki Yoshioka and Yuya Susumu). The title match will take place on Saturday January 22nd at the EDION Arena 2nd Stadium in Osaka.
GHC National Champion: Kenoh
Challenger: Masakatsu Funaki- "HIGHER GROUND 2022", EDION Arena Osaka 2nd Stadium, Saturday 22nd January
THIS WEEK IN NOAH
Friday, January 21st: Go Shiozaki (40)
Saturday, January 22nd: HIGHER GROUND 2022
Start time: 17:30 JST
Broadcast: WrestleUniverse 
LINKS
Kaito Kiyomiya is defeated by direct attack, Okada & Tanahashi on the 8th January…thoughts on tears from the bottom of the heart
Even with Corona, Ogawa's ironic "healthy" sarcastic barrage; "Not Qualified" for Kotoge, "Carbon Copy" for Harada
"Beast" Kazuyuki Fujita challenges for the GHC on the 23rd February, ally Kashin gives urgent warning "NOAH will collapse"
Costume research: Katsuhiko Nakajima
GIF taken from WrestleUniverse
Picture credit: NOAH GHC
News From Cook's Corner 1.17.22: Gory Self-Mutilation
AEW tried to catch lightning in a bottle for the second time. Did it work? What other news struck last week?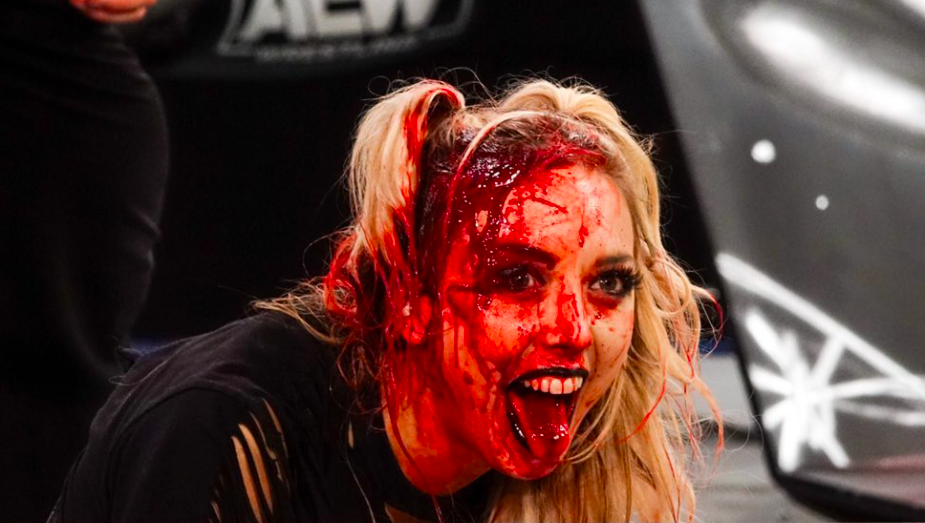 Hi, hello & welcome to News From Cook's Corner! We've got a short column for you this week, which most of you were probably expecting when the Cincinnati Bengals actually on a playoff game. Nah, I didn't party too much, just had an allergic reaction with my eye again. We've done this before. This time I'm pretty sure it had something to do with cleaning my bookshelf and rearranging my books. Hadn't done that in awhile, so there was a ton of duct. Sitting down and looking at a computer screen sucks, so we have to limit it as much as possible.
There's still a couple things that warrant discussion though, so let's get to it.
WWE On The Offensive
Looks like this week's top stories are about WWE trying to do things to undermine wrestling promotions. We start with Major League Wrestling, who has filed a federal anti-trust lawsuit against WWE claiming that WWE has interfered with their ability to make various media rights deals.
Some of the highlights:
-Former WWE executive Susan Levison allegedly warned an executive from VICE that Vince McMahon was "pissed" they were airing MLW programming. MLW claims that WWE had leverage over VICE due to the Dark Side of the Ring series often being focused on WWE subject matter.
-MLW alleges that when WWE found out about their agreement with Tubi, WWE threatened to stop doing business with Fox. The fallout from the Tubi agreement falling through led to a drop in ticket sales & event cancellations & delays.
-As an example of WWE's anticompetitive behavior, MLW cited AEW being held out of two arenas in the Cincinnati market due to pressure from WWE. Jon Moxley wrote in his book that the Heritage Bank Center on Cincy's riverfront refused to book AEW due to WWE influence. I don't know the other, could be the BB&T Arena across the river on the campus of Northern Kentucky University where WWE has held house shows. AEW wound up running the Fifth Third Arena on the campus of the University of Cincinnati, and outdrew the Raw taping held at the HBC just prior.
-Apparently starting in early 2020, WWE started trying to poach MLW wrestlers that were under contract, and aired footage of an MLW wrestler without MLW's consent. (Somebody would have to fill me in on this one, I haven't the slightest idea who this would be.) MLW also claims that WWE sought to prevent wrestlers from working with MLW by refusing to hire wrestlers that had worked there, and that one MLW wrestler demanded to be released early from his contract so he could join WWE.
Do I think that at least some of these allegations are true? Having followed pro wrestling for over thirty years and having read up on the history of WWE…you betcha!
I don't think there's a question that WWE has resorted to any means necessary to drive potential competitors out of their market. They've been doing this since taking most of the territories' top stars back in the mid-1980s. It's been a monopoly for nearly two decades for a reason. The main question I have: Will a judge actually care, or will they throw it out of court because it's silly pro wrestling?
How do you think WWE slips under the radar on things that other media companies & sports leagues actually have to deal with? People have been trained to not take WWE seriously. As much as people like us obsess over the rasslin' business, people that don't "get it" are happy to ignore it. Vince McMahon can do any darn thing he wants, and the reaction from folks outside the wrestling bubble will be non-existent. It's wrestling! To outsiders, the whole damn thing is an outlaw mudshow.
AEW = Gory Self-Mutilation
The Toronto Sun did an article on All Elite Wrestling over the weekend, talking about their status as a competitor to WWE. They asked WWE for comment & got one:
"If you look at the gory self-mutilation that bloodied several women in the December 31 event on TNT, it quickly becomes clear that these are very different businesses. We had an edgier product in the `Attitude' era and in a 2022 world, we don't believe that type of dangerous and brutal display is appealing to network partners, sponsors, venues, children, or the general public as a whole."
A few notes here:
1. I've been doing this stuff longer than I care to admit, and I never thought of asking WWE for comment on something. Should I start asking people for comments on topics I'm writing about? I doubt I'd get any answers, but it might be worth a shot.
2. This has been WWE's strategy when asked about AEW for some time now. We remember Vince McMahon using the phrase "Blood & Guts" to describe the promotion on a conference call. They know that people get squeamish about blood, especially when it comes to blood coming from women. The Fabulous Moolah never busted anybody open on television, and she trained most of the women for years. People aren't used to seeing it, and they often get uncomfortable with things they aren't used to seeing.
3. Most people find other people bleeding pretty gross. There's a reason why deathmatch wrestling is a niche produxct. People that love it really, really love it, but it's a very small percentage of the marketplace.
4. WWE's belief is that advertisers & media companies aren't big on blood, so they make sure to mention AEW's apparent lust for the red stuff whenever the subject comes up. Their hope is that advertisers will shy away from advertising with AEW, and media companies won't give AEW big money when their current deal with WarnerMedia is up.
5. Thus far, whenever Tony Khan is criticized on something, he doubles down on it. So there's a pretty good chance that we're going to see even more matches with female bleeding. AEW's female workers seem happy to do it.
🐇🔪🖤 pic.twitter.com/WswDnqeKQ5

— The Bunny 🐇 (@AllieWrestling) January 15, 2022
6. WWE could be called out as being hypocritical on this front, but there aren't many people that will hold them accountable.
It'll be interesting to see how this goes. All I know for sure is that the smack talk between these two promotions and their fans is just beginning. Think it's tocic now? Wait a couple of years.
Welp, that's all for this week. Thanks for reading! Join me later in the week for some Divisional Round picks. Until then, keep your stick on the ice.
In Memoriam: Pete was a longtime reader from back in the day. From my dealings with him he was a kind person that knew how to use his head. When you've written things on the Internet as long as I have, you learn that's a rare thing. From what I've read from people that knew him in real life, he was the same way off the computer. Sadly he passed away from cancer on Friday night. Pete was always about serving others, as he was a U.S. Air Force veteran & a regular blood donor. He will be missed.