Mitchell's WWE Backstage Report! (1/21/20)
The Man comes around!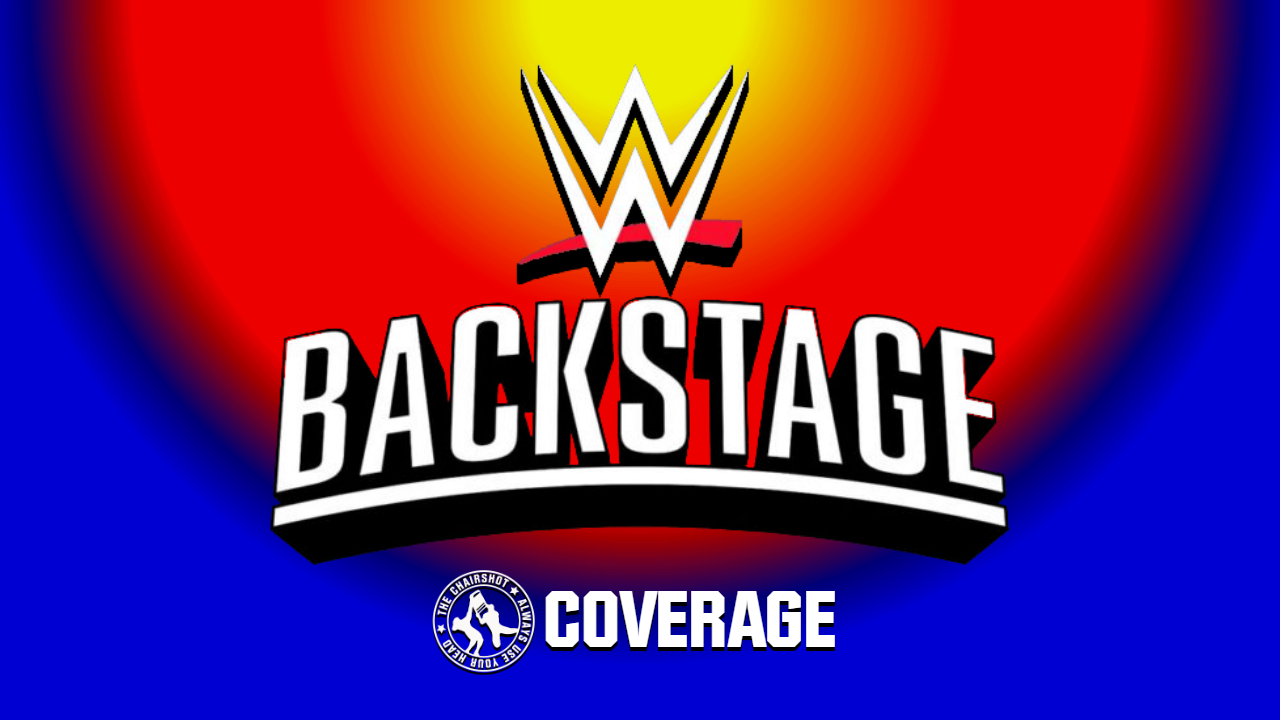 Backstage is Straight Fire!
With the Royal Rumble just days away, Raw Women's Champion, Becky Lynch, is here to talk her coming rematch with Asuka! Plus, CM Punk returns!
Renee Young and Christian welcome us to the show!
They're ready for the Royal Rumble and how the Road to WrestleMania begins. Speaking of the Rumble, countdown and "BZZT!" Paige is here! She can't do her side gallop in heels, but she makes it to the ring to join the panel again. There are rumors that she's in the Rumble to take on Lesnar, but no. And then, CM PUNK returns! "Should I do it, Renee?" "Do it, you coward!" It's CLOBBERING TIME!! College basketball ran long but Punk just used that time to get ready. Speaking of, Booker T tweets out that he's still in the gym. Is Booker going to be #RumbleReady in time? Christian says Booker's guns are from carrying his own luggage.
But speaking of a countdown, many superstars put in one last push for why they should be the favored men and women at the Royal Rumble this Sunday.
Just the Highlights!
For SmackDown: John Morrison went retro with that parkour flip onto Kofi Kingston! Then Starship Pain on Big E! Team Hell No reunited to get one over on The Fiend! A Woman's Right took down the champion, and the Bloodline took down the King's Court!
On Raw, Lesnar wasn't scared of Ricochet as he kicked him in the balls. The Kabuki Warriors proved Becky is still not ready for Asuka! El Idolo wasn't ready for the return of Ultimo Ninja! And destiny is coming true as we have NEW Raw Tag Team Champions!
The panel reacts.
New tag team champions were not expecting, CM Punk says these titles end up props. A certain someone doesn't like tag teams, because it's usually a big name bringing along another guy in these situations. But CM Punk does see the value in having the tag titles be put in the main angle, so this direction is intriguing. So far, thumbs up. For Buddy Murphy specifically, his losing streak to Aleister Black to becoming one half of the champs, Christian branches off CM Punk's thought. Why wasn't AOP the chosen team? But for Murphy's sake, he is getting to rebound alongside the self-anointed Messiah. And as the self-anointed leader of Backstage, Captain Charisma becomes Backstage Buddha.
Paige's reaction is that tag teams should hold the tag titles. But that's just her. Punk is just happy it isn't the cliched dysfunctional tag team of two guys who don't get along. Like Team Hell No? But Murphy is getting to this new level, and doing that should bring a gear change. Christian loves the flash, but sometimes a kick to the ribs with some grit adds so much more. Can't just look mean, you gotta be mean. Punk agrees, the flashy moves weren't enough, so Murphy needs to get dirty. Thumbs to the eye, perhaps.
Renee moves things to the huge ladder match, the first one on Raw TV in about 13 years. Almas VS Mysterio did great in kicking off the show, and Christian knows a thing or two about ladders. Almas has taken leaps and bounds, and he has nailed every challenge. This was one of those, and it's good to not over-saturate with ladders. You need to give meaning to the spectacle that is a ladder match, especially with the punishment your body goes through. Almas is just getting bigger each week. And then Zelina Vega moves up in the spotlight, and Paige thinks she's wonderful! That combo is great, especially since they both enjoy being in this spot. Punk feels like he had a ladder match less than 13 years ago. Not to make this about him or anything. But Zelina is great, too, mostly because she's AJ Lee in the Paige movie! Managers are fantastic, but Punk doesn't want to talk Sami Zayn, he wants to talk Zelina. Pent house first, out house later. But there is a lack of managers, and in such a sparse field, Zelina brings a great flavor.
To Becky's build, her win over Kairi turned right into a beating from Asuka. The rematch is coming, does it have that gravitas? Paige loves this whole thing. Becky's been the face, and she hasn't had that struggle. Asuka is that obstacle she has to overcome, and Asuka looks like the one to win. Punk says this is Becky's most important match. Batman has Joker, Becky has Asuka. Asuka is great, Punk is a big fan, so if she's the thorn in Becky's side that has her number, that's fantastic. You see the different elements in Becky when facing Asuka. The feud should continue. WrestleMania is still a long way away, so it's fun to keep this going. Christian says Asuka's confidence is what is helping, plus Becky's vulnerability. Such a great year for Becky yet there's still this doubt, that's adding layers to this. Asuka got pushed to the side, so there's that aspect, too. More on this and all of the Rumble build as we continue!
The Man, Becky Lynch, joins the panel!
A tie, shirt and the title. There's a quick argument about holding ropes and what it'd mean, but Becky is fine with getting through ropes on her own. But to get it from the source, did Becky feel when "The Man" clicked? It was a gradual thing for her. It was the culmination of years of frustration and neglect, and SummerSlam is when it went off. It was a "Heel turn," but it was also saying, "Enough is enough." She gained and lost momentum so many times, she freed herself with that slap! Plus, that reaction from the fans was so great. Punk is getting deja vu. Thinking of iconic moments, Hogan shaking hands with Savage, Austin with the blood in the Sharpshooter, and yes, to say it, #PipeBomb! Then, Becky and her own bloody face. That was another moment that changed the business forever.
Punk wants to know if she'd change anything about that. No, that was just part of the ever ongoing process. Becky does wonder when all that oversight piles on, the part of you that gets angry, and how it still happens, "Do I want that?" And she does. That chip on her shoulder, that competitive anger, it becomes motivation. You can sulk or you can use it, and so she chose to use it to take the fans on a journey. Booker has spoken to going 100% and Becky agrees. The nuances of character and story, people might be sick of her, but Paige having known Becky for a long, long time, she's seen Becky's progression. All these different forms, Becky's "The Man" has worked because it was the most true to her. It was everything she felt for so long and now she can just do it! No one was sure how to react to it, but she wasn't being monitored or contained, and then social media got it to the people.
Speaking of that history, Becky and Paige, there was a moment when Becky had quit, after facing Paige's mom. Becky remembers that hiatus, and the night it all went down. She was injured the night before that, and Paige's mom helped her a lot. Becky did come out to be the manager for Paige and her mom in Shimmer. Then Becky and Punk met because of Shimmer, if only because Punk was in the crowd watching Becky cut a promo. "It worked out." And to the present, Becky VS Asuka for some of WWE's most engaging TV these days, Becky knows Asuka is phenomenal. Her character work is especially amazing. That undefeated run in NXT but things got pulled out from under her, Becky's felt that. Becky wants to help make Asuka the monster she is, because Becky hasn't gotten a win on Asuka yet. It's a great story, dominance and doubt, things coming full circle for Becky. Is she going to win or lose, stay or go?
Before going to break, time to ask a question of Becky and Paige. Who wore the green mist better? The fans are split 50-50! Paige feels that's a bad thing. Punk says they're both so naturally pale that the green went with them so naturally. Hey, Becky's getting tanner. But where will the fans land at the end of the night?
Backstage looks back to Royal Rumble 2000's hardcore grudge match!
"Thumbtacks, barbed wire, tables, chairs, even the ring bell." Triple H and Cactus Jack Mick Foley pulled out all the stops in their Street Fight. 20 years later, Mick and Hunter recall that extreme WWE Championship match.
HHH says he was so geared up, Madison Square Garden being sold out, not much better than that. It was a proving point for HHH, but just as much for Mick with his career winding down. They both were on the same page in wanting to make something that would last forever. Mick loved going hardcore, because it'd take a toll physically and emotionally. HHH felt the chemistry between them, and knew it'd be magical. The suplex onto a wooden palate, the jagged piece that got his calf… HHH remembers feeling the hit, but not the stabbing. His adrenaline, he just took the piece out and kept going. There was just so much blood, that alone deserves a lot of credit. "Those types of matches" was Mick's thing, done them for years, so it was a lot for HHH to step up to that level. They were both very proud of that match, and Mick being proud was enough for HHH to be proud. And truly, it has stood the test of time.
Renee and Christian react to the match.
Renee still gets goosebumps over that feud. Christian was there to see it in person. The boys in the back seeing Cactus Jack again, "The Innovator of Hardcore," it was special even for them to watch it. Kudos to HHH for stepping up and beyond that level. You wanna go out with a "bang bang," and you want your last match to be memorable. Mick and HHH put the match before themselves for the sake of entertaining.
Shifting to Punk, Becky and Paige, what is the match Punk is most proud of in his career? Well he's had a great career both in WWE and out of it, but for having the nickname "Best in the World," he isn't usually one to talk about himself. He will say that his match with John Cena in Houston in 2013, that thrown-together match to face The Rock at Mania. Becky talking about chips on shoulders, being hot and cold, Punk equates this to Michael Jordan's "flu game" because he had the flu for this match. He just remembers being on the floor feeling exhausted and handing a baton to someone else. They ran out of moves and Cena whispered, "What do you want to do?" "I want to give you a piledriver, John." And so he did. They put it all out there, and the crowd that night helped. Punk was so out of it, physically and emotionally, but the fans made him care. Cena is one of the best opponents to have, that was basically Punk's Mania. They didn't even suggest Undertaker yet, so Punk just put it all out there for that one.
Paige's special moment would be with AJ Lee. It was her birthday at SummerSlam, and she was told AJ would take some time off. They got through the match without AJ taking one bump on her back. 15 minutes of just protection, and it worked out really well. Becky says the WWE can be like a live cooking show, with the ingredients all there, "you've got there minutes to make a meal that people are going to be talking about for weeks." You may not have time to build a story, but the things happening between the ropes, that is the story, too. Becky's two would be Last Woman Standing with Charlotte, Evolution 2018, and then Hell in a Cell with Sasha Banks just back in October of 2019. A brutal one to be sure. Does Renee have a favorite? She doesn't, though she did get to give Maryse a great slap. Happy birthday, Maryse!
Royal Rumble returns are always awesome!
Booker T in 2011, Trish Stratus in 2018, The Undertaker in 2017, and John Cena in 2008! Actually, Rumble debuts aren't just awesome, they're PHENOMENAL, such as when AJ Styles finally came to the WWE in 2016! Will we get returns or debuts that shock us all this Sunday?
Time to Pay It Off!
The Royal Rumble being of the Big 4, it is one of the biggest nights in the entire WWE year! Who does Punk think should win the Men's Royal Rumble? Punk's favorite segment right here, because he gets to audition to companies to get paid to book things. But he wants to be clear, who he thinks should and who he thinks will are two very different things. But to fantasy book, KEITH LEE should come in to win. And the reason why is that he's had a tremendous showing so far, but he's a big fish in a little pond right now. They need to strike when the iron is hot. Lee's moment in Survivor Series feels forever ago, so Lee needs to knock Lesnar out of the ring and win it all.
Paige's choice is OTIS! Dozer is so entertaining, he should have all the screen time. Plus his story with Mandy Rose is great. BLELELELELE! Punk doesn't trust Otis after he stole Peewee's bike. Christian's choice may be unpopular, but it should be Lesnar. Win as #1 and the champion to back up his/Heyman's words. Then we see what happens with Mania, going after the Universal Champion maybe. But where is the Drew McIntyre love?! Punk can't wait to see the comments when Lesnar does win.
And of course, the Women's Rumble returns, so who does everyone pick? Paige goes with Kairi Sane to double down on Kabuki Warriors. That or Piper the Viper Niven. Check her out on NXT UK. Punk asks if Renee or Paige are in it. We'll see~! Punk is going to go with Sasha Banks to get things going with her and Bayley for the title again. Would it be friendly competition or another backstabber? Christian would've gone with Renee if she's a surprise entrance, but he thinks Shayna Baszler. Much like Lesnar, when Baszler shows up, things get tense. Shayna can bring that to the Rumble after having been champion for so long in her own right. This would be a big move for her, for sure. The Road to WrestleMania begins Sunday, who takes pole position?
WWE Backstage pays tribute to Rocky Johnson.
One half of the first African-American tag team champions, "The Soul Man" and father of Dwayne Johnson passed away recently. The Rock himself has an Instagram video to say thank you to everyone outpouring their love and condolences to the family. Rocky would say "I taught you everything you know, but I didn't teach you everything I know." That's why Rocky will always be the best. Rock again thanks us all for the love and support. We'll never forget you, Rocky.
It's the Backstage Main Event!
Renee sits with Becky and Punk to discuss something. Punk is on record that the Women's Division is the best thing WWE has right now. What does Becky think of the current state of WWE Women's Wrestling? Becky agrees that the best thing right now is that it isn't even about being women or men. There's still talk of, "Oh, this is the women's segment. This is the women's thing." Why does that label have to be there? This is about people, characters, skills! It isn't about the top women's spot, but THE top spot! The main event spot! What is everyone doing to be worthy of the main event, the video game cover, the cereal boxes, etc. Gender shouldn't be the issue. Be past making history, because they've made so much history already. Yes, there are going to be other forms of history being made, but gender is not the equation. Let's get going!
Punk says the standout stuff is the representation. There's surely a little girl in Ireland watching wrestling on TV or YouTube and sees Becky. This could change that girl's life. Punk sees things in a new perspective. He was a straightedge kid that didn't do drugs but got into wrestling. He sees things on Twitter or when he's at autograph signings where kids, or those who were kids when watching Punk, are telling him that they were straightedge because of Punk. "That's powerful." So all these different women, such as the Four Horsewomen and Asuka, and thinks of all the groundswell of representation. Pro-wrestling has been male dominated for a long time, having women be as important as they are opens doors to a whole new demographic. It's exciting to see women who aren't just used as "pieces of ass," they have character and depth. That is the most exciting thing.
It isn't that there are no more awesome guys, it just feels like we've seen it all before. So women stepping up and being presented in a similar light is exciting. Renee remembers how Survivor Series felt, because that 15-Woman match was so great and then the Women's Champions all main-evented. How did it feel for Becky and the others in that match? The pool has gotten shallow on Raw and SmackDown, and the depth needs to be highlighted. But adding NXT's big names, and everyone was fighting, that got the excitement we needed from all the new match-ups! There isn't always the luxury of freshness, so that's what made Survivor Series season so exciting. Fans want this, and Becky is having such an important story with Asuka in more ways than one.
If you love this, you have to obsess. And you have to go, "How can I make this different?" There is SO MUCH wrestling content on TV around the world, so how does someone stand out in it all? The groundwork is being paved for another generation of women, it's time to kick some lass!
Someone Photoshops Christian INTO Backstage Buddha.
Christian jokes that's just his #DadBod when his shirt is off.
Backstage goes to Miami!
Renee and the crew join The Rock's family in time for a Super Bowl countdown! Hopefully The Rock himself shows up, though.
The polls close! Who wore it better?
52% to 48% in favor of BECKY! Paige is surprised it stayed that close. To be fair, Becky got water poured on her pretty quick so it wasn't as bad. Punk says Charlotte was best of all, though. Team PCB feud aside, that's all for Backstage! See you in Miami!
---
My Thoughts:
A pretty good episode right here. With the NCAA hoops going long, it was pretty good to switch things up from a schedule run down to entrances for the returning panelists. Those highlight reels are getting more and more retro apparently. I wonder if they'd make one seem like a 1950's sitcom, like Leave It to Beaver or something. Obviously a lot of opinions were similar to us fans, such as why it wasn't AOP over Murphy and Rollins, but it is a pretty good point that Murphy is getting to rebound in a great way holding a tag title. Talking memorable matches and moments was great, I like the choices for the Rumble winners, especially Renee wanting McIntyre like I do. Kairi wasn't one I had thought of, but that'd be pretty great if Becky retains or even if Asuka wins. Same goes for Sasha winning. That forcing her and Bayley to face off makes for a good story, and it could lead to Sasha getting that Grand Slam.
I really love the stuff they were talking about in the "main event." Women's Wrestling being women's wrestling and not Divas is obviously great, but I also like the notion that it isn't something that puts a cap on the Women's Division. History has been made, now it's time for equal treatment. Fans who act like the women main-eventing TLC at the end of 2019 is what was wrong are not fans but idiots. A concussion in a match that was handled a bit roughly could easily happen to a men's tag title situation, but you wouldn't hear fans acting like it went wrong because they're men. Granted, it is up to those booking shows to make the women's stories and matches just as good, if not better, than men's stories and matches. But in the case where that happens, like Becky VS Asuka being really, really good, why not give them the bigger spotlight? And in whatever form that means. Later in the card on a PPV, more time to breathe on TV, whichever. When stuff like that happens, then the Women's (R)Evolution is complete.
Mitchell's Raw Talk Report! (1/18/21)
Raw Talk is PHENOMENAL!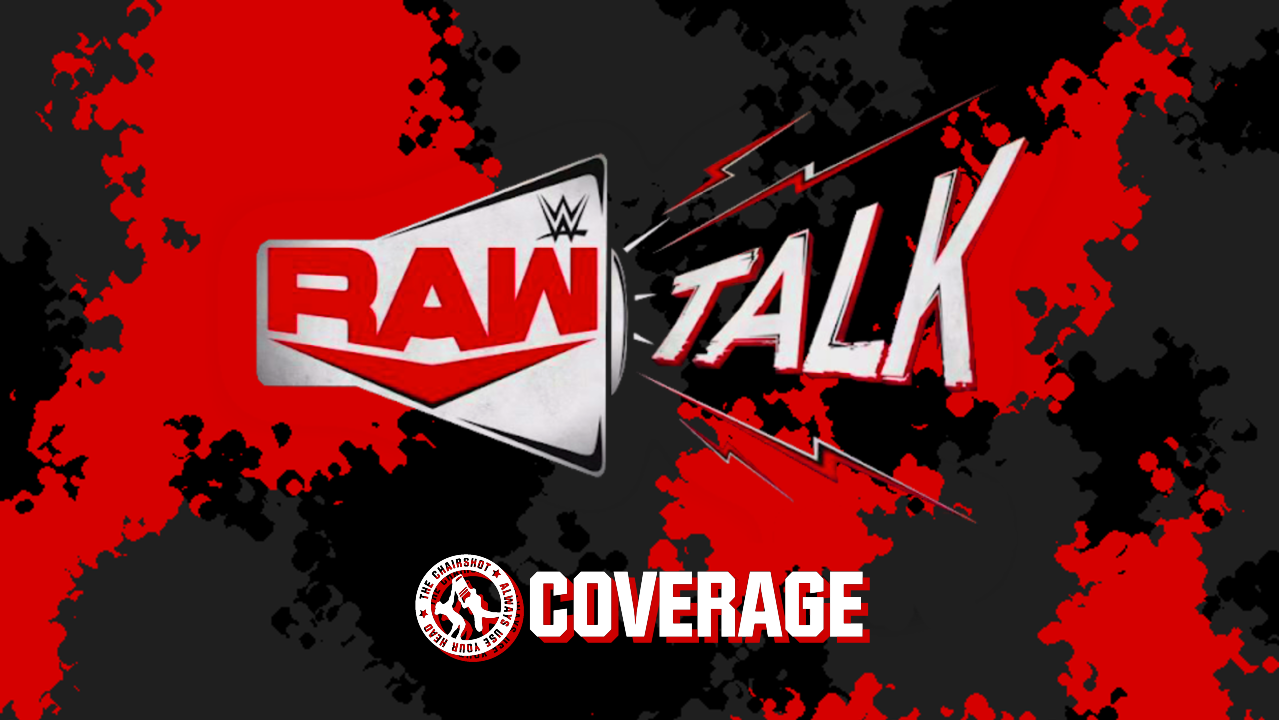 It's an Awesome, Phenomenal, GIGANTIC Raw Talk!
After issuing another Money in the Bank ultimatum, The Miz and John Morrison will join Raw Talk to explain how they managed to get GILLBERG to return!
Is it #CharTruth or #TheTruthSarahm hosting?
It's Charly Caruso and R-Truth back together! Charly welcomes us back to the show and tells Truth he was right, she was busy with "Thanksgiving" with her mom. But after enduring things in 2020, we should really give thanks whenever we can in 2021. Truth agrees and asks if she had potato salad. She had potato salad, tuna salad, chicken salad, and a turkey pot pie from catering. So good! But enough about food, as much as they could go on and on about it, Charly says we should talk about what happened at the end of Raw. Would we expect anything less from Alexa Bliss, though? Something is going on in that mind and body because of The Fiend, but it's hard to put a finger on it.
We got more questions than answers tonight, but that look in Alexa's eyes said a lot. Just when you think it couldn't get any worse, she beat Asuka! Truth says she's hollow inside, like she has no soul! And then the whole thing with the lights and Alexa changing back, then the possession! The Fiend spoke through her! But didn't he get burned up? So did we all. Truth doesn't want to answer what's going on with Alexa but Charly is thinking it could be his spirit. Truth says this is some paranormal activity here. So moving on, let's get to our first guests, the Greatest Tag Team of the 21st Century, or as Charly calls them, two men who are AAAAWESOME!
The Miz and Morrison join Raw Talk!
Truth fist bumps Morrison 'n' Miz, Awesome Truth rides again. Miz wants to get to the question. Truth asks what it was like being with The Doors. No, he's not Jim Morrison. But that's old question. Charly wants to ask about The Dirt Sheet. Miz says it was a train wreck but Morrison argues it was great. Morrison wrote it so of course he defends it. Charly is more interested in the guests. How did they book that? Morrison asks if they understand the concept of "misdirection." That's what pro-wrestling is all about. You expect one thing, then BAM! It's something else! That's why the moonwalk is so great. You think he's going forward but he goes back.
Miz just wanted to make sure McIntyre and Goldberg understood that he could cash in at any time. Miz is even in the Rumble match! He could win the match, and then have a shot at the title at Mania anyway! Charly replays the footage of Gillberg coming out to the Goldberg entrance, and Miz says Morrison has an actor friend who could be McIntyre. Miz said the guy looks nothing like McIntyre, and Morrison said that's the point! But then the fake asked for another take because he somehow forgot they were on live television! Well he doesn't do live events, he didn't know.
Charly asks if they at least thought the parts were played well. We all saw it, what does she think? Charly is not entering her own opinion, she's just the host. Well the impersonator thought it was great, and he was high-fiving everyone backstage. Miz just wants to remind everyone he is Mr. MITB and could cash-in. It was Morrison who wanted Gillberg to come back! The wig kept falling off! Hey, the message was sent! Case closed! Miz asks if Charly has anything else. Charly says The Dirt Sheet was definitely bigger than ever with that McIntyre. Morrison says that's the Jersey version of McIntyre.
Miz says they should've gone to Cleveland and gotten Drew Carey. But apparently the budget means nothing to Morrison. These sunglasses ain't cheap. Nice pocket square. Truth makes a "sharp" joke and Miz doesn't get what's going on here. They're bonding! They used to be a tag team. Yes, Miz and Truth used to be a tag team. Call it a remix. Then who would Truth choose? Miz or Morrison? Truth doesn't do drama or peer pressure. Morrison says they'd be Black Magic & The White Shadow. Miz makes this "Breaking news." Truth asks if Gillberg is available. He's not an option. Truth would choose both. How diplomatic. Morrison would take Morrison over Truth, too. He just likes himself that much.
Charly just wants to point out that the message was sent to those we were expecting to see tonight, i.e. McIntyre and Goldberg. Morrison is confident they were watching and the message was received. Then there could be a new champion at the Royal Rumble because of Mr. MITB. What are the odds? Can they tell us anything? Miz has had the opportunity to get the contract back. When he lost it because of a certain someone, Morrison, but… No no no, Morrison cashed it in for him but Miz lost it. But it's a good thing Morrison did cash it in because now Miz has it back. Miz says he has the only real opportunity for the world title. He doesn't get a lot of those anymore, but here it is.
"At Royal Rumble, I know Goldberg and Drew McIntyre are going to tear each other apart. These are two big, muscular, brawling type of men and they are going to go at each other." And Miz will be there to jump on it. Truth says he'll be like a vulture! CACAW~! No, that's a hawk. Close enough. Charly asks how Morrison will book the next episode, it might not sit well with Miz. Looking for a scoop? No scoop for you! Well, as always, this was an awesome time, Miz 'n' Morrison head out for the Queen of Spades to step in!
Shayna Baszler joins Raw Talk!
Charly feels Truth always has the better questions for Shayna so she'll let him ask Shayna something first. Truth asks the Queen of Spades, "Are you better at Uno, Tonk, or Go Fish?" Can we not? Shayna has a long drive. Well Uno's a long game, especially if the Draw 4 shows up. Shayna asks who in the back keeps scheduling her for this. Charly apologizes, she hoped he was going to come up with a slightly more intelligent question than that. As in, something along the line of sauces at least. Did she try the salmon today?
Charly brings up her interview on Raw, in regards to her match with Mandy Rose and the tension with Nia Jax. Has anything changed since earlier tonight? They made it clear they want the tag titles back but where are we with that? Shayna says she proved that it doesn't matter what's going on with her and Nia, she can take care of things on her own. No idea why people have forgotten that. The alliance with Nia was of convenience. They didn't get along but they were dominant champions. It was never a thing that they need to get along, they get it done in the ring.
Charly surmises it as,  it's about coexistence for the common goal, but no commonality anywhere else? When was that an issue? We all saw that they haven't gotten along, but Shayna still won. Say what you want about that, but do Charlotte and Asuka get along? They're both too busy with the creepy Alexa stuff and the creepy Ric Flair stuff. Emotional stuff. Say what you want about Nia and Shayna, but at least they were always focused. Charlotte and Asuka have lost focus. That's true, but amidst all of the tension, the challenge was issued. Have they heard anything back? Nothing yet, but the distractions are obvious. "When the prey is looking somewhere else, the predator can sneak up behind them." That's why Nia and Shayna are able to work together where they need to.
So then, there's two ways to look at it. As partners against the tag champions, they will be united enough, as they have been. But then, the Women's Rumble, hopefully we see Shayna and Nia in there together. Are they allies or foes? That's a completely different issue. Nia is experienced enough to know how a Rumble works. Shayna was a finalist. Shayna tied a record for eliminations, she knows how Rumbles work. It won't be a surprise. So what, "Oh let's do the thing people do where they team up and eliminate people and high-five and then oh no~!"
Well it is a valid strategy. But it always happens! Someone turns on someone else. Shayna and Nia are separating Rumble and their tag team match. Charly has a lot of hypothetical scenarios, but no time for that tonight. Shayna says things go one way: they walk out of the PPV as tag team champions, and Shayna is winning the Women's Rumble match. The relationship will remain unchanged. Then thank you for your time, and Shayna hopes it is a long time before she's back here again. But she's one of their best guests… Well, the last guest is PHENOMENAL!
AJ Styles and Omos join Raw Talk!
Styles really likes his music. Isn't it the best theme in the WWE today? Truth says it's alright. Styles asks what Omos thinks of his theme song, and Omos says it's great. Truth wants to ask Omos about having Styles as his assistant. It's phenomenal. Nice! Styles realizes Truth has it backwards. This is him trying to put a wedge between them. Don't listen to him. Styles says this needs to stop. Charly, any questions? She just wants a grasp on his mindset after his match with Ricochet, where Ricochet was hoping to prove himself worthy of the Royal Rumble match. He did not win, Styles is obviously in, so what's his mindset now?
Well Styles' mindset is on the Rumble and to win it. Wouldn't it be great? From his debut in 2016, his documentary just came out, Omos says it's the best one ever, go watch it on the WWE Network. It's phenomenal, even! Was Omos there? No! Sigh… Truth, you're just wrong, wrong, wrong. Did you not see what he did to Ricochet with that great Styles Clash? Yeah but Omos looks awesome, too! Styles asks Omos if it irritates him when people get the name wrong. Of course! It's "Aw-moss." Like awmos done? Don't play around, Truth. Truth is keeping the peace! Charly will get things back on track. Truth excuses himself to Omos.
Charly brings up that it will be five years in the WWE. What are Styles' expectations, outside of winning, for the Rumble? Any number in mind? Well everyone wants to go 30th, because there will be all the others. Truth says the Phenomenal One should go first to prove it. And then Omos goes out! Well maybe Omos goes out there, too. Will he be in the Rumble match? We'll see. Now that's an unstoppable combo. But either way, there's a plan. It's a secret because it's their plan. Can't it be our plan? Nope. Charly wants Truth to get in the Rumble. Truth says he has other engagements, such as making sure "baby" WWE 24/7 Championship is safe. Charly thanks Styles and Omos for their time, and will see us again next Raw Talk!
---
My Thoughts:
A very good Raw Talk, with really good energy. But of course, Miz 'n' Morrison are great talkers, Shayna knows her character and Styles is also great on the mic. I like that Miz and Morrison continue to argue about how The Dirt Sheet went, but I wish they'd given a name to the man who played fake McIntyre. Well we'll probably never see him again but even so, it'd prove he was the "actor friend" to Morrison. Morrison should know the name of the guy who is supposedly a friend that he could ask to be fake McIntyre. Shayna being so done with Raw Talk is always a great part of her character, and she helped give some good details on how she and Nia are handling this.
Styles and Omos have good chemistry for how this story is going, and them daring Truth to join the Rumble was fitting. Omos really should get in a match at some point, but maybe start with a 24/7 Championship moment with Truth in the ring and build from there.
News From Cook's Corner 1.18.21: Living The Dream
Steve Cook rocking some news off of his high from having an article of his highlighted on the Cornette's Drive-Thru. How does the news this week look?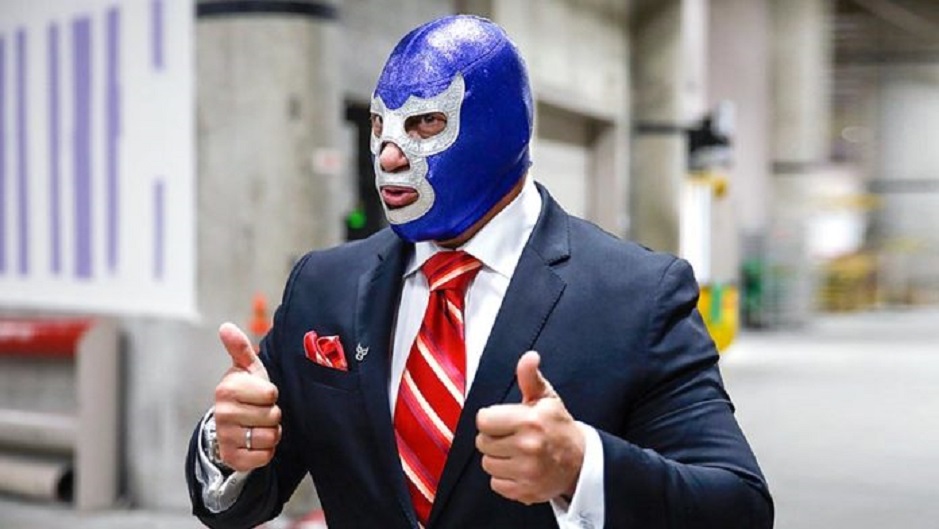 Hi, hello & welcome to News From Cook's Corner! Hope you all had an enjoyable weekend full of NFL football and whatever else you like to enjoy. I'd also like to wish you all a happy Martin Luther King Jr. Day, and pay homage to the man. He had a dream, and maybe someday we'll live up to it.
It was a pretty big week for your humble correspondent. When you're a writer of any type, you're prone to thinking that nobody cares about what you're writing. I guarantee that even the most prolific authors have gone through that feeling. Maybe not James Patterson or Stephen King, everybody reads their stuff. Dave Meltzer probably hasn't had that feeling in at least thirty years. Most of us have to fight it off. Especially those of us writing about pro wrestling, a form of entertainment where most of the people involved are constantly trying to deny the truth.
Whenever we find any kind of acceptance, we have to lean into it. Even if there's some qualifiers. For instance, when Traci Brooks first e-mailed me about an Impact recap I did for 411, she called me "Scott". When Steve Austin read my 411 Wrestling Hall of Fame article on him and put it over as a good recap of his career, he thought Larry Csonka had written it, since Larry tweeted him about it. If you listen to Jim Cornette talk about an article I did on 411 listing the worst tag teams of all time, you won't hear my name. The site was mentioned, which I appreciate since 411 still employs me.
Still, though, it's pretty cool that I gave Corny & Brian Last almost seventeen minutes of material for a podcast. It's even cooler to me as a nerd that looks at these things that it got more YouTube views than their breaking down the SI Top 10 Wrestlers of 2020 list that got some run from WWE since they listed Sasha Banks at #1, or anything else they posted from that particular podcast. And they weren't all from me! I waited a little while to listen to it because of my somewhat thin skin, but Cornette actually didn't complain about most of the list. He thought the Ding Dongs should have been #1, but then he justified my pick of the Johnsons/Shane Twins while talking about their stint in OVW. Which took place after their run in TNA that made the list. I'm still amazed they got a WWE run.
I haven't always agreed with Cornette's viewpoints on things over the years, but I grew up watching the guy and he's the second greatest manager of all time. Also a fellow Kentucky liberal, which I'm pretty sure I'm the last of that dying breed.
While we're talking about things I'm proud of creating I've mentioned here before that I'm not exactly happy about reliving 2020. I would prefer to move on to 2022, since 2021 already looks like a dumpster fire. However, I am very proud of 411mania's Larry Csonka Award. (I wasn't going to say I came up with it unless it became public knowledge, and Jeremy Thomas elected to give me the credit.) It took some thinking, but I figured that since Larry was the hardest working writer that I knew, an award honoring him should award the hardest working pro wrestler. Then I had to figure out what that meant, and once I did, one of Larry's favorites was the perfect honoree.
Tomohiro Ishii won the award, & I can guarantee you that Larry would have been tweeting about BIG TOM ISHII throughout the year, even if I was begging him to talk about Ding & Dong. I used to hate when people would talk about what dead wrestlers would have approved of, but here I am telling you that Larry Csonka would have wanted Tomohiro Ishii getting an award named in his honor. As much as year-end awards annoy me from time to time, I hope this one lasts forever.
It's probably the most fulfilling week of my "writing career" except I didn't make any money off of it. Well. Actually, I got paid for some of my work from last year, so that was also nice. If it wasn't for everything else currently going on in my life besides this online writing & podcasting stuff, I would be a pretty happy dude!
Anyway, let's get to the news.
WrestleMania Update: Not being held In Your House.
WWE announced some future WrestleMania dates and locations!
37: April 10 & 11, 2021 Tampa NFL stadium
38: April 3, 2022, Dallas NFL stadium
39: April 2, 2023, Los Angeles NFL stadium
Nothing especially surprising here. Tampa got jobbed last year, and you can't have fans in California right now anyway. You also have to mix Dallas in there to keep Jerry Jones happy, and eventually you can try to break whatever the current WM record is listed at.
*looks it up*
101,763? Ok. Am I the only one that has a problem remembering these things now? The old WM III attendance record of 93,173 was always an easy one to ramble off the top of your head. Too many numbers these days.
I know some folks aren't happy that WM has fallen into a rotation of cities in a certain part of the world, leaving everybody else out of the mix. That doesn't bother me so much, mostly because I have no plans on attending one of these things. I wasn't a fan of big crowds pre-covid. Now? Forget about it.
HOF going virtual
The Observer reports this year's WWE Hall of Fame event is scheduled to be held virtually, without a live audience. No word yet on if there will be more inductees to join the folks that were scheduled to be inducted last year.
I know we all miss having fans at wrestling events, but I think most of us can agree that the Hall of Fame would be better without fans on a permanent basis. That 2004 event at the hotel was so cool with Bobby Heenan and company giving speeches without having to be interrupted by stupid chants & assorted nonsense. I haven't watched a full HOF event in years, as much as I like seeing the old folks, the ceremony became a joke thanks to fans acting like idiots. This should be a step in the right direction.
Hey, I'm not anti-fan, not by any means. Can't wait to see a crowd at WrestleMania. Wrestling is better with fans, hall of fame ceremonies aren't. Pretty simple.
AEW Covid Issues
WWE's issues with the coronavirus and various outbreaks have been discussed time & again. Up until this point, AEW had managed to keep their issues under the radar. There were a couple instances where matches were changed due to people being unavailable, but the impression was given that AEW was doing a better job of keeping its roster safe.
That assumption has to be called into question after two of AEW's top talents revealed their issues with the virus. Chris Jericho mentioned on his Talk With Jericho podcast that he had the virus back in September. He was asymptomatic & apparently quarantined himself during ten days where he was home & AEW wasn't taping shows. It should be noted that Jericho appeared on every episode of Dynamite in September. Nick Jackson revealed that he had the virus during September as well, which a lot of folks suspected when he was conspicuous by his absence on two episodes of Dynamite.
You just hope everybody's staying safe. Dave Meltzer mentioned that both companies have been concerned that their talent has been too cavalier about the virus. Wrestlers from both WWE & AEW socialize all the time, especially now that so many of them are based in Florida. Many of them think that the virus is going away, when a look at the news on any given day tells you that it isn't. Wrestlers aren't the only people making that inaccurate assumption, of course.
Ethan Page: Not as Hard To Kill as Impact Wrestling
Those of you who caught Impact's PPV on Saturday night were witness to a murder, the first one in Impact Wrestling in 2021. One assumes there will be more. At the conclusion of a match pitting Ethan Page against Karate Man, Man pulled Page's heart right out of his body. This was believed to be Page's final appearance with Impact heading into the evening, and one would assume that was accurate.
Page was none too happy with how things ended with Impact. He posted a message on the Major Wrestling Figure Podcast expressing his discontent with how his match was edited & forced to be a joke, how he didn't want to use the Karate Man character on TV, and how Impact hurt & disrespected him. This came as a surprise to me, because I thought it was obvious the angle was supposed to be a joke from the beginning. I wasn't sold on it being the best way to write Page out of the promotion, but I did find the match entertaining. I also had a little bit to drink before watching it, so maybe that played a role. Not sure.
I'm also not sure where Ethan Page goes from here. Talented creative guy, so we'll probably see him somewhere sooner rather than later. Let's just hope his heart's healed up by then.
Luchadors Running For Office!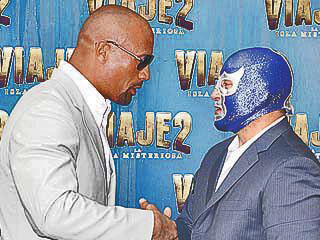 We know that lucha libre has run into some big problems since the pandemic. Most promotions aren't able to run shows, giving wrestlers fewer opportunities to work & make money. Some have found other things to do, whether it be running food trucks, training people, or running for political office.
Running for what now? Yep, that's right, political office. Blue Demon Jr., Caristico & Tinieblas Jr. have filed to run for office as part of the Progressive Social Networks party, which was founded just last year. Each man is looking to attain a mayorship in a different municipality of Mexico City. Now, one question you might have is this: Would the men have to unmask and reveal their identity? They would, but only in front of the authorities in charge of the election. They would be able to maintain their secret identity in public, though this isn't as big an issue for Caristico because WWE already made his government name a matter of public record.
I haven't seen any polling on any of these races, but it's tough to count these men out. Wrestlers have a pretty good track record of success in political races in America & Japan. Why not Mexico?
Well, that's all we have time for this week! Stay tuned here to the Chairshot for all the sports, entertainment & sports entertainment you can shake a stick at! Until next time, keep your stick on the ice.