Mitchell's WWE Backstage Report! (1/28/20)
Go Backstage in Miami!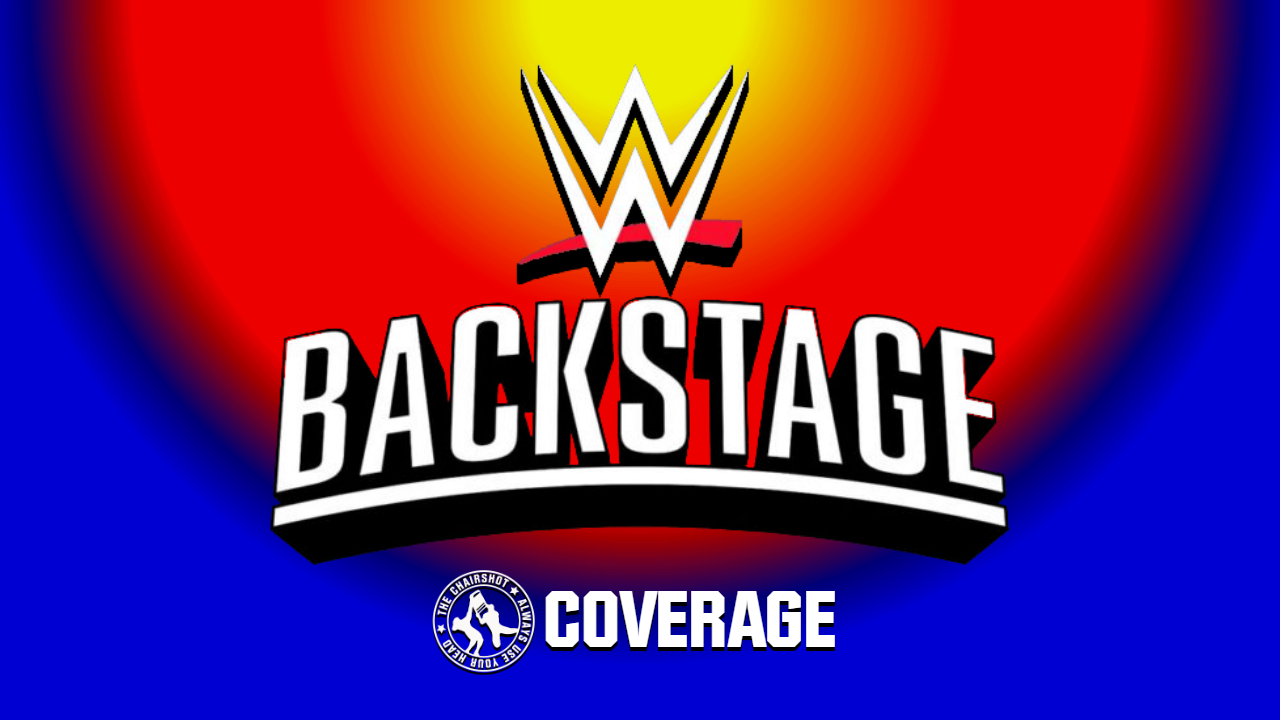 Awwwww~ MIAMIII~!
Don't you dare be sour! Renee Young and the gang are on location in Miami! With both Roman Reigns and ya bois, the NEW~ DAY~!
Renee Young runs down the schedule!
WWE Backstage is live from the location of Super Bowl LIV, aka 51, with a jam-packed episode! The Big Dog whooped King Corbin's ass all over Minute Maid Park and is now in Miami live! Plus, the New Day and a special Fox NFL Sunday friend. Then, a flashback to the original Halftime Heat! That and more, right now!
The Road to WrestleMania comes to Miami!
The in-studio audience could be turned down a bit as Renee gives an introduction, but that just means everyone is excited to be here! Renee welcomes us watching at home and introduces Booker T and Christian. The South Beach Peeps are here! Christian busts out some Will Smith but Renee hopes there's no copyright strike. But the Royal Rumble Weekend helped kick off this Road to Mania, and Raw had plenty of aftermath to boot.
But first: Just the Highlights!
The Fiend and Daniel Bryan were strapped together and made each other suffer for it. But in the end, the nightmare continues as Bray Wyatt keeps the title. In "every woman for herself," Otis Dozovic did his best to help his "sweet peach," Mandy Rose, and Naomi did her best to survive. But in the end The Queen comes out on top! And as such, Becky Lynch managed to finally settle the score with Asuka while Bayley stole one from Lacey Evans, so Charlotte has a big decision on her hands. Then in "every man for himself," The Beast dominated as Heyman promised, but not forever! Because while things got Rated R with Edge, it was Ricochet's revenge and Drew McIntyre's CLAYMORE that conquered the Conqueror.
As for Raw the next night, things went from Rated R to M for Mature as Randy Orton not only swerved Edge but DECIMATED him! Hearts were broken, but is Edge's legacy shattered? As for the Men's Rumble Winner, McIntyre had a much easier decision: he wants Brock Lesnar! And Lesnar wants him, too, as he got revenge with an F5!
The panel discusses the wild weekend.
Who would've thought Lesnar would lose the Rumble and Drew McIntyre would be gunning for him? Christian and Booker each claim they had that pick but Renee says it was hers all the way. But McIntyre's journey, from being the Chosen One in his first run, to being fired from the WWE to coming back and is now THE one going after Brock Lesnar, it's incredible and well-deserved. Booker said he should've been King Drew, but Rumble winner is great. Booker thought the Rumble was ending early but McIntyre came out to make history! McIntyre has his moment, and now a Mania main event! Christian says McIntyre is a true pro-wrestler, a student of the game. McIntyre's journey to this point were investments and building equity. Christian encouraged McIntyre during a preshow to put on the best match they could, and that got everyone's attention. The difference between that and the main event scene is just doing it every night. No one deserves this more than McIntyre.
Renee notes the switch in mindset. McIntyre would always talk notes about the matches he has, and now he's in one with Lesnar. Lesnar's entering at number one got mixed reactions, but he ended up so integral to the match's story. Lesnar really could've run that gauntlet and many felt that would happen. But while people criticize the schedule, Lesnar puts in the work when he's here. Things no one really notices, even, Lesnar is so good at that, and he made a lot of other guys into stars that night. Booker loved that we got multiple layers to Lesnar in one night, too. There was the mean Lesnar, the fun-loving Lesnar, and just overall it was entertaining. 2019 was a great year for Lesnar even with his part-time schedule, but his 2020 will be just as good. And to address the elephant in the room, Edge will be a topic, but in depth much later! Be patient, please!
But other than Edge, favorite moments of the Rumble: Booker says it was Lesnar going to a new level, and letting McIntyre have that moment off him; Christian agrees, that Claymore that eliminated Lesnar, that boosted McIntyre, but also the callback of Ricochet getting to low blow back as part of it. Renee likes that NXT's Keith Lee got to have his brief moment with Lesnar, too. Just a reminder that the Limitless One is his own beast. Booker agrees, so many moments you could list, but that's what WWE fans will remember for years.
Shifting to the Women's Rumble and how Charlotte Flair is now headed for WrestleMania again, fans like the sound of that. Well, some. There's dueling chants already. But who does everyone want to see her face? One fan shouts, "The Undertaker!" But Christian says we've gotten Charlotte VS Becky plenty, but maybe going against Bad Bayley would be something fresh. Booker seconds that, as Bayley needs her moment for Mania, too. Bayley was red hot fast but then cooled off just as fast. Christian adds that taking something that works and flipping it around with the turn, Bayley's taking big steps and is champion for a reason. Renee asks about other highlights, and Booker pointed out Shayna Baszler coming in and wrecking. Don't mess with Baszler, she makes you feel her fights. But Bianca Belair needs a shout-out for starting 2nd and lasting 37 minutes! She makes her own ring gear, by the way! That's amazing!
Christian likes Bianca's look, level of talent, and she's still young. Sometimes you don't need to win a match, and putting up a performance like that one, Bianca solidified herself as the future of WWE. And of course, Beth Phoenix powering through that bad cut on her head and just everything else. Booker knows she's the Glamazon, but she's also a Warrior Princess. Bloody and tired but she made it through. Sometimes a moment like that rattles you, but Christian was proud that she got more fired up. That is what a veteran does. But this is just the tip of the iceberg for Backstage in Miami, so don't go anywhere!
The Big Dog runs the Yard!
A stellar Falls Count Anywhere match victory in the Astros' stadium and still an impressive part to play in the Men's Rumble, Roman Reigns is back in his home state and walks down the tiny football field to join the panel. Renee notes that Roman and Baron Corbin got to have a fun time at the NFL Super Bowl Opening Night event, where Roman and Corbin got to be interviewers rather than interviewees.
Corbin and Roman each start by asking the players that if their entire team roster was in a Royal Rumble of their own, who would win? Travis Kelce of the Kansas City Chiefs couldn't be sure. But his teammate, Tyreek Hill says Patrick Mahomes would play it strategically, sitting back in a corner as everyone else battled it out. Kelce finally has an answer, and says it'd be Chris Jones. Ahkello Witherspoon of the San Francisco 49ers says George Kittle would take their respective Rumble. Other Chiefs, like Eric Fisher, says "Sherm," Anthony Sherman, would win. Corbin goes to Sherman, and Sherman agrees, he'd win. Ben Niemann disagrees just on account of Sherm's ego. Back to the 49ers, Marcell Harris feels it would also be "Stone Cold Kit" Kittle, as do Nick Bosa and Jimmy Garoppolo. Kittle agrees, and gets himself a quick selfie.
The question then shifts to: Who is first eliminated? Bosa says Garoppolo, and Bosa would do it himself. Kittle feels he'd go after Garoppolo, too. Ironic, since lineman are supposed to protect quarterbacks. When asking Sherm, Corbin asks who he's at least targeting first. "Oh I'm getting rid of Pat, no question." Quarterbacks are easy targets, but Stefen Wisniewski chooses their kickers. Dustin Colquitt is a target because he's a bit older. When Corbin brings this news to the Chiefs' Punter, he warns them all: "Beware the left leg."
Corbin finishes up by telling all the NFL fans in attendance to get refunds on their tickets now, so they can go back home to San Fran or wherever, because the Chiefs are taking this home!
The panel reacts.
Renee teases that Roman might be trying to take her gig. He was just doing his best. And he's had a lot of fun being here, because the Super Bowl parallels WrestleMania in how it takes over a city and brings so much energy. Renee brings the double duty Roman did. How was that return to the Rumble event given he missed it last year because of leukemia? It was a great story for Roman, and a blessing, to be here, healthy and doing great. You take your eye off the ball, but the little things add up and make the big picture. Being part of that event and that match, even with double duty, and help McIntyre have a moment, there is pride in sharing that night. McIntyre busted his ass, made it back here, and Roman was happy to give back.
Booker brings up what having not just double duty but having two full, 20+ minute performances is like. It is tough, because you get that first match going to loosen you up. But then, in Roman's case, he waited all night and cooled off, stiffened up a bit, and he's not getting any younger. It was still a great opportunity and responsibility, and legends like Booker and Christian know that giving back the investment the company's put in him, that's what makes it worth it. Christian does give him his credit for that work, because Rumbles last a long time one way or another. As far as Falls Count Anywhere goes, how awesome was it that it was a baseball stadium that they got to do that in? Roman says the environment can change everything, so the space and the atmosphere were different than a basketball or hockey arena. Things were different in a great way. Renee likes the porta-potty spot, especially. Luckily they found a clean one.
Sports entertainment being an escape, we do have to point out the tragic real life news. Kobe Bryant and daughter Gigi, along with half a dozen others, died in a helicopter trash the morning of that Sunday. What was the mood backstage when that news broke? It was heavy, to say the least. The world felt the loss, and Roman himself grew up a Lakers fan and just a Kobe fan. Many in his generation and younger certainly did, so it was just incredibly sad to hear that happened. Everyone took it upon themselves to use that moment to be grateful and appreciative of the lives they have, but then knew to put it aside long enough to do the show that was an escape for everyone else. It was a day full of emotions to be sure, and Roman sends his prayers on behalf of everyone here. Fans applaud that as they agree. Roman will stick around a bit longer as we continue to talk Rumble fallout!
You can't have a football game without a halftime show!
While Super Bowl 51 will have Shakira and Jennifer Lopez, there was a concept back in 1999 for the WWE (then WWF) to do something special of their own for football's biggest game of the year. It oddly was an Empty Arena Match for the inaugural Halftime Heat special, The Rock taking on Mick Foley as Mankind. It was Foley's idea and he talked everyone else into it. With it being empty, that allowed the entire arena to become a safe environment for The Rock and Foley to just go wild! Popcorn, cotton candy and salsa were among the food based weaponry, and then Foley was put in pizza ovens and knocked down steps. But then it was a keg carrying forklift that "crushed" The Rock and allowed Foley to win! Go find that match on the WWE Network to watch it for yourself!
The panel discusses Halftime Heat '99.
That was a great match and moment, and Christian notes how strange and difficult it is to wrestle in essentially complete silence. The crowd, like the one right here, can pump you up and go extraordinary. Two legends to do that says a lot about how great they are. Foley is unselfish with all the times he's put his body on the line. Booker says it was historic because many have tried to recreate it in their own way. But shifting gears again…
What's next for the Women's Division?
Lacey Evans and Bayley have been going back and forth fiercely while Becky Lynch was finally ready for Asuka! Booker feels for Bayley, that win was the first step to something. Lacey's bad to the bone for being a lady, but Bayley beating her sets things up for progress. Bayley's mean streak needs to get meaner, she needs to do something crazy. Christian felt it was more impressive that Sasha Banks wasn't around and Bayley did this alone. When you feel you can't do no wrong, sky's the limit.
And then for Becky, finally getting that win she felt she needed more than anything, is her groove back? Yes it's "How Becky Got Her Groove Back." The one obstacle in her career being Asuka, Becky won and wants to main event Mania two years in a row. Booker says Becky needed this more than Asuka, because Kabuki Warriors have plenty in store for themselves. Becky's back on track for the Road to WrestleMania, but plenty more to speak on that.
Frank Caliendo is coming!
Doing his John Gruden right now but surely he'll have all of Backstage laughing out loud. "Spider two, wide bananas. I love this stuff."
Drivers, start your engines with the Celtic Warrior!
That's because Sheamus gets to be the pace car guest driver for the Daytona 500!
WWE and NFL have a close relationship, and clearly an influence on each other.
Football greats like Lawrence Taylor and Rob Gronkowski made their impacts in pro-wrestling, but many more football players love pro-wrestling. Big Cat, Ernie Ladd's combined career, The Fridge VS Andre the Giant during WrestleMania II's battle royal, and once again, LT being in WrestleMania 11's main event. Gronk got in on WM 33 to tackle Jinder Mahal and help his boy Mojo Rawley, while a select few make the full transition from gridiron to squared circle. Just look at Baron Corbin, Roman Reigns, Brock Lesnar and Goldberg. Spears and pounces, anyone? Plus, you'll find plenty of times when NFL players shout-out their favorite superstars. "The canvas may be different, but the artistry is the same."
Frank Caliendo has the audience thunderous!
Again, really hard to hear Renee give the superstar caliber comedian his introduction, but the crowd reaction seems to say it all. Frank reps KC, "Let me tell you something, brother! Ooh yeah~!" He uses the power of the Hulkster and Macho Man to get the fans loud again. Sketch comedians usually look up to Saturday Night Live, but Caliendo was more about Saturday Night Main Event! Vince McMahon not knowing what was in Jake the Snake Roberts' bag, c'mon. It's a SNAKE, it's Jake's nickname!
Renee of course prepares us for Caliendo's arsenal of impressions, such as the amazing Morgan Freeman. Caliendo goes into Freeman mode but he's out of breath. "And that's when ol' Frank realized he had nothin' left." But to start, Morgan Freeman Caliendo rattles off old school names, like Junkyard Dog, Big John Stud, Dwayne "The Rock" Johnson. Nothing? The fans were more fired up when he was just screaming. Caliendo lists of Big E, Kofi Kingston and Xavier Woods. But saying their names summons them to the stage! The New Day is out and flinging flapjacks already! They boo his Morgan Freeman! "Cakes! Cakes!" The New Day loves the energy, but not Caliendo! That's not at all Morgan Freeman! Woods actually says it is. Try Adam Sandler, though.
"Hey, Big E! Take a look at you! What happened to the rest of the alphabet? I think it's in your chest!" Great Sandler, but now Kofi wants Caliendo to rip on Woods' love for the Golden Girls, but as Gruden. "I tell you what, man, thank you for being a friend. Travel 'round the road and back again, your heart is pure, you're a friend and a confidant." Rue McClanahan, is that the actress or the character? Woods won't let him besmirch Sophia, but Caliendo Gruden wouldn't dare. Big E suggests getting on Kofi being a vegan, as Al Pacino. "Oh…! Yeah, that's why I wear the green suit, first of all. Because I'm scared of meat. I'm steppin' on pancakes here, guys." But that's what this is all, *clap*, ABOUT right now. But the best thing would be getting on BOOKER T! Where is he?!
Booker returns to the stage but wants them to slow down. They're having way too much fun, but he wants in on it. Everyone knows Booker is King of Promo School! So hit Booker as Super Mario! "It'sa me, Mario!" No, try Barkley. "Aw thassa knucklehead. What happened with that suit?" There's a table cloth missing, and it's on Booker. Try De Niro now. "Ey, ey. I'm not sure if he shoulda said that, but it was funny. Yes it was, huh? Huh?" Booker getting annoyed now. He ain't playing games, sucka. He is the FIVE-TIME (FIVE-TIME) champion, and the TWO-TIME (TWO-TIME) Hall of Famer! Caliendo hopes the New Day is backing him up right now. Booker headlocks Caliendo and brings him further backstage. Does Promo School have detention? Guess we'll find out…
Edge's return broke the internet!
Who expected the Rated R Return at the Royal Rumble? Certainly not anyone watching! Not in Houston, not at home, no one around the world!
It's time for the Backstage Main Event!
And what else BUT Edge's return! He proved you can never give up on your dreams. Christian plays it off for a moment, but it was definitely a great night. WWE is about creating moments, and one moment was Edge announcing his retirement in 2011 because of his neck injury. But his return, multiplied by how it was during the Royal Rumble match, it was unheard of! But as Edge said on Raw, those "What If" questions creep in, namely whether or not Edge could still do it, good neck aside. Talking after, Edge told Christian that he was so nervous. To put that in perspective, Christian always needed Edge to calm him down before matches, and Edge had nerves of steel. So that's how big that night really was for everyone.
Roman himself got to be in the ring with Edge, that was a phenomenal dream moment. The things Edge went through, in and out of the ring, it's all so inspiring. And just as Roman said about his story, Edge had his own version of that and so Roman was so excited to be blessed to have that moment. Christian adds that talking to him just before the return, Edge was already made up. Edge was excited to be in the ring with the new roster, such as Roman, and Seth Rollins, and AJ Styles, and Aleister Black. These dream match teases were all there, and sky's the limit now. Renee really loved Edge and Styles staring down, and Booker was excited to call the match. The pandemonium! Time off can be an athlete's worst enemy, but Edge coming back, leaving the business his way, big props!
Roman speaks to the locker room vibe that night, and it's like Christian said. They're all excited to be working together, everyone wanted their part of Edge. It was also just great to see him, and he was in great shape. Orton said it himself, "Damn you look good." Christian knows Roman is a locker room leader, but Edge being back, what does that mean? "The more the merrier." Keeping this culture and tradition, seeing a leader and legend like Edge coming in, "you can't go wrong." Renee and the fans are all excited, so who knows what's next for Edge. But Booker has a surprise? Someone's birthday? The boss's birthday, but who do we mean? RICK ROSS in the front row! Happy birthday to Rozay!
George Kittle speaks on his love of the WWE and pro-wrestling.
What the 49ers Tight End loves is the personalities and the art of their characters in the spotlight. That translates well to football as the spotlight is on and the players need to be their absolute best no matter what.
Kittle's favorite match is from the first WrestleMania he got to watch live, start to finish, and that would be WM 31 in Levi Stadium. Rollins cashing in was just a great moment period.
His favorite wrestling catchphrase is "Austin 3:16," because it's the best. But just as good was getting tweeted by THE ROCK. He could retire happy with The Rock and Stone Cold both following him! With just a few days left before the Super Bowl, will Kittle and the 49ers stun the Kansas City Chiefs?
Roman and The New Day help wrap up the show.
Kofi and Woods once again man the Big E cannon but The Big Dog pumps up his favorite team, the 49ers! He is congratulating the Chiefs on their great year, but it ends Sunday. The Bay Area's three phase team has a different culture, this is their game! Offense, defense, special teams, they'll hit Mahomes in the mouth and make him move around. They have speed on D, it's going down! #BeLegendary, #QuestFor6, get a ring for the other hand! Kofi is a Patriots fan but Roman makes sure he knows that "America's original team" is coming for their legacy. And with that, Big E is going deep in the end zone and we prepare for kickoff! Which team do you have for Super Bowl LIV?
---
My Thoughts:
This was a really fun episode. Obviously WWE being with Fox allows for tie-ins like with traditional sports, but as pointed out, WWE and NFL/football have been pretty intertwined for decades. It was pretty fun seeing those interviews about football Royal Rumbles and what not, and Roman gave a solid promo in favor of the 49ers. Surprised no one repped KC in return but time constraints and such I suppose. I loved the highlight on Halftime Heat '99, and Caliendo was great as he always is. I suppose they left out talking about Orton brutalizing Edge just to keep the mood light, and also because we all know that wasn't really how it looked on TV. Gotta preserve some parts of kayfabe, even on a show that pulls back the curtain.
Mitchell's Talking Smack Report! (1/16/21)
Kevin Owens is back!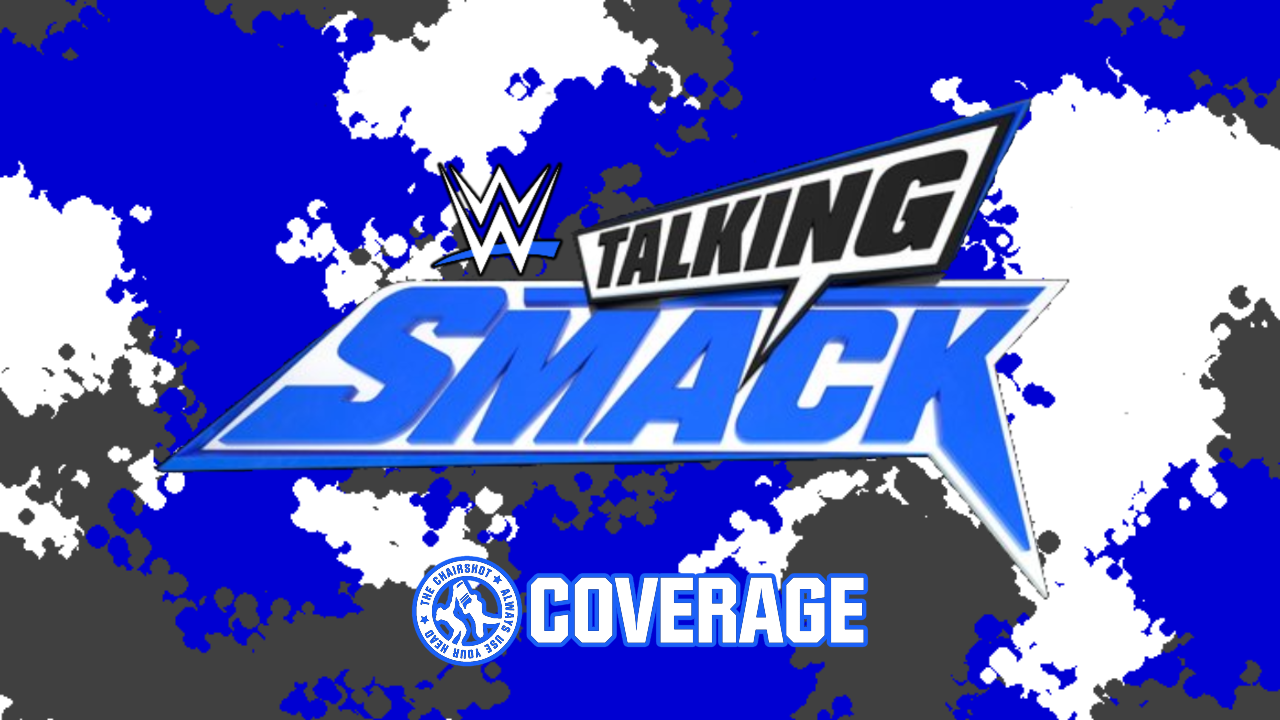 The Prizefight is ready to #StunTheWorld!
After the bait 'n' switch on Friday night, Kevin Owens is back not only to talk smack, but to speak on becoming Roman Reigns' challenger once again!
Kayla Braxton welcomes us back to the show!
We're just two weeks away from the first PPV of 2021, the Royal Rumble! We have more entries making themselves known, such as Jey Uso! What does Paul Heyman think about that? Heyman just smiles. Kayla says Jey plans on winning the Rumble and going to WrestleMania to face the WWE World Champion! Has this been the plan all along? Heyman says Kayla's enthusiasm is contagious. Well, okay… Heyman isn't being himself but she knows he loves ranting. She wants to hear his rant on the "questionable injury" Adam Pearce cited as to why he has to back out of the title match. And then the man we thought was done came out, it was KEVIN OWENS! Kevin has another shot at Roman Reigns and the Universal Championship!
Heyman tries to start up a rant, but he says anything he has to say, he will say to Kevin's face. They've advertised a "debate" on this show, so let's get to that. Kayla knows what he means by that. It is the two men who will once again face off for the WWE Intercontinental Championship next Friday, Big E and Apollo Crews!
Big E and Apollo Crews join Talking Smack!
Big E points out that his music gets played, not Apollo's. Kayla wants to say congratulations on SmackDown over former Intercontinental Champion, Sami Zayn. But she will say what she is sure everyone was feeling on SmackDown. Watching these two, who have been friendly, it was so hard to watch them at each other like that. She doesn't like it. Is this awkward sitting next to each other right now? Big E says it's fine. They're here for competition. Big E will say he's known of Apollo doing extra work in 2011, then later on. Big E had never seen anything like Apollo, with his strength, build and athleticism that Apollo has proven over and over.
But Big E has not worked over 8 years to get this singles run for Apollo to just slide in here, fun 'n' games. Big E is here to make money and win titles. Big E likes Apollo, but this is not Apollo's time. Apollo is deserving of the opportunity, but if he thinks he'll just come and beat Big E when 2021 is his year, no. All that friendship is still here as Big E beats him up. But what happened last week? Doesn't Big E think that was closer than it should've been? Did Apollo win? This isn't horseshoes. Apollo says he respects Big E, and even looks up to him. Apollo admires everything Big E has done. But Apollo is coming for the title because he has to have it. He needs it!
Well maybe get it from someone else, but this isn't the time. Apollo will stand there and shake Big E's hand as he tells him he told Big E so. Big E says Apollo is great but he's not Big E. Not to be rude, but Apollo can't do what Big E can do. Big E is Big E, Apollo is Apollo. They shake hands and Heyman is disappointed. What, he wanted them to brawl here? YES! Kayla says Heyman plays side but Heyman says he plays the side of the winner. All this respect and admiration means squat when they get in the ring. They don't really like each other that much, that's just the sportsmanship talking.
Heyman puts it this way: New Day was on top for YEARS, and deservedly so. All that merchandising. But did Big E ever turn to his "buddy" here, and tell him, "Let me get you in on this." Apollo's kids' college funds would've been taken care of just like that. But no, Big E wanted it all to himself. And when or if Apollo wins that title, do you really think Apollo will just hand Big E the belt and say, "I want your children to see you as a champion." They're both going to learn that sportsmanship is for LOSERS. The winners believe that hatred is a far better emotion in the ring than love and respect. Big E says that's a "lovely" speech, but nice try. But Apollo seems to think Heyman has a point. Apollo leaves and Big E has a lot to think about now. Kayla wishes both men good luck and Big E heads out.
Kayla turns to Heyman and wonders why he's been giving pep talks to both men. Heyman just tells the staff to pick up the mic that Big E rudely left behind. Apollo is fine because the emotions are understandable, but Heyman apologizes for what Big E did. Kayla has no idea how to handle this kind of Heyman. Heyman then points out how we can call this "Talking Smack" but Kayla doesn't encourage the smack talk. Why not just call this "Talking Nicely" then? Moving on, Kayla welcomes the new duo of second generation superstars in the Queen of Harts and the Daughter of Superfly!
Natalya and Tamina join Talking Smack!
Kayla loves Natty's outfit, it's very race car driver. But congratulations on the win over Liv Morgan of the Riott Squad. Natty is the #BOAT, and that victory felt great. Natty's career has torn her between the girl next door and the killer wrestler inside, and SmackDown gave her that chance to be the latter. She really wanted to break Liv's legs. Kayla brings up the surprise team up of Natty and Tamina, but it's working. What is it that brought them together? They're veterans in the division, locker room leaders, have been here for over a decade, but why do they feel this pairing is going to shake things up?
Natty says that Tamina will agree that their combined experience makes them very dangerous. Being from the greatest bloodlines, the Hart Dynasty has so many hall of famers, from grandfather Stu to her late, great father Jim the Anvil, to her uncle Bret and uncle Davey Boy the British Bulldog. Then there's Jimmy Snuka, another hall of famer. It's just natural this greatness comes together. Tamina can't even understand why Kayla would ask that. Natty says Kayla means well. Kayla asks about their time here in the WWE, how Tamina has yet to hold a title. Wow, straight to the point! If that's what makes someone up here, well…
Natty says Tamina has been held down and that is going to change. When Tamina aligns with the #BOAT, Best Of All Time, the perspective changes. Tamina is destined for greatness and Natty is proud to have someone like her watching her back! "She is a 6′ 1″ Samoan princess that will KICK YOUR ASS! Any more questions, Kayla?" Kayla knows there are six women so far who have declared for the Women's Rumble, not these two yet, but it is every woman for herself in that match. There is only one SmackDown Women's Championship, will that get in the way of this new partnership?
Natty says that is actually a good question. Tamina isn't so sure, but Natty says Kayla is unfocused. They're both going to be excited to be in the Rumble on the road to WrestleMania. But they're missing the fact that Natty and Tamina are the best of the best, no one is better, and their track records back that up. Natty is the BOAT, and she would not have someone in her corner that isn't great. Kayla apologizes for any disrespect they perceived and wishes them luck. Natty and Tamina think Heyman looks great. Natty says Kayla looks good and Tamina thinks not so much. Heyman says if Natty's the #BOAT, this team should be the #YACHT: You Are Crazy, Hot and Terrorizing! Let's get that on paper. Natty even gives Heyman a kiss on the cheek before she and Tamina leave.
Kayla has no good way to segue but we all know the guest that is left: The Prizefighter!
Kevin Owens joins Talking Smack!
Kevin sits right down by Heyman and says we don't need to play his music or applaud. Kayla is just happy to see him back. Kevin insists Heyman start. Heyman looks to Kayla and she waits on him. Heyman looks back to Kevin, prepares himself, and says, "You outsmarted us." Heyman has to hand it to Kevin and Pearce. After 30 plus years, not a lot of people have pulled over something on him. Heyman's pulled stuff over on others, but Kevin got a good one there. This is basically checkmate. Well played. So devious yet straightforward.
"Card subject to change" and finding suitable replacements are at the sole discretion of WWE management, Kevin hid in plain sight yet they didn't see it coming. "It's brilliant in its simplicity!" Heyman admires the hell out of that move, maybe even envies it. "But not comes the consequences. And the consequences are the Last Man Standing match at the Royal Rumble against Roman Reigns." Heyman is the Special Counsel, and in that role, when Roman plucked Heyman from obscurity, Heyman's contribution to Roman's greatness is civility on the surface, and the explosiveness of aggression when Roman gets in the ring and has the title that seats him at the head of the table.
Heyman cannot control Roman's rage. "There is no civility. He's going to explode." Now, "shooting from the hip," when Heyman was in charge of Raw, he got Kevin out of a lot of jams that he got himself in, but Heyman liked that about him. Heyman says another time, another place, another situation, Kevin would be a first-round draft pick Paul Heyman Guy. Kevin signed the contract to fight in the Last Man Standing match, and that must scare him because we know Roman will hurt him, "beat you fugly," and put Kevin in an ambulance after a match that ends because Kevin cannot stand after the beating received "from a Samoan who is not that manage generations removed from savage."
Heyman predicts that Kevin will say to himself in that ambulance, "Well, I know I'm not in Heaven, because God doesn't love me. Not after the sins that I besmirched upon the Tribal Chief. This must be Hell." Kevin is going to Hell. And then Kevin will think that Hell looks like Florida. Kevin chuckles as Heyman continues. Heyman is trying to find the silver lining in this. Heyman wants Kevin to be on SmackDown, SmackDown needs his star power, but then Kevin stood up to Roman. And everyone will talk about that for a long time to come. "You made it. You're a hero. But that heroism comes with a price, Kevin." And that will be paid at the Rumble as Roman makes sure Kevin will not stand up again.
Kevin laughs a bit more, and that confuses Heyman. Kevin says the "card subject to change" thing always pissed him off. Does Heyman know how badly Kevin wanted to see Razor Ramon VS Jeff Jarrett? But nope, card subject to change, Goldust VS Henry Godwinn! It was a great match but it wasn't Ramon VS Jarrett! But then over 20 years later, "card subject to change" helps Kevin, that's poetic justice. And Kevin heard what Heyman said and he wouldn't disrespect Heyman by ignoring him. But the only Hell is listening to the (BEEP) Heyman spews!
Heyman saved Kevin from jams on Raw? Kevin doesn't remember it that way. Kevin was saving Heyman from jams when the show wasn't going how they wanted, and how it wasn't compelling, and someone needed to make some magic. Who did Heyman run to and beg? KEVIN. And how many times did Kevin let Heyman down? NEVER! Kevin's been a Paul Heyman Guy since 1998 after discovering ECW. Just because they never worked in those "parameters," Heyman has helped Kevin more than he knows. And for that, Kevin will be grateful.
But all this stuff about what will happen at the Rumble and about Roman's anger, all of that is as sincere when Kevin would go to Heyman these last five years and ask to fight The Beast and Heyman would just go, "I'll talk to him about it." It never happened. Heyman didn't care, just like he doesn't really care here. But that's fine. Because at the Rumble, it IS Last Man Standing. Look to the ThunderDome screens. Kevin wants to show us but the cameras don't move. But that spot over there just a couple weeks ago, Kevin was thrown off. Roughly 13 feet up. Kevin wasn't here last week, not because he didn't get back up but because he did, and management wouldn't let him. Kevin listened that time because an extra night home is always nice.
But Kevin doesn't want to be a hero, he just wants to be Universal Champion. So here is what's going to happen. After the show, Heyman will leave this table, call Roman, because Roman surely got out here because Roman doesn't wait around. Kevin says that just as Heyman likes him, he likes Heyman, so he won't make Heyman a messenger. Kevin will deliver this message face to face next Friday on SmackDown. And now they're done. Kevin puts his mic down and gives Heyman a hard smack on the shoulder before leaving. Talking Smack ends with that, will Kevin be Universal Champion the next time he's on?
---
My Thoughts:
A very good Talking Smack! I find it interesting that Big E would say he's here for the money and titles but is still willing to have friendly competition. Those seem like contrary sentiments, but then Heyman gives another great promo to them, and Apollo is the one agreeing. I said for the SmackDown article that it'd work out for Apollo to go Heel, and this made it seem very likely that that's happening. Natty and Tamina had a good segment, though Natty did most of the talking for the two of them. Though what speaking Tamina did worked for her. I know we're heading for the Rumble, but I feel like Kayla should've suggested a shot at the Women's Tag Titles first, because they're trying to be a tag team. WWE main roster really doesn't know what they're doing with the Women's Tag Division, do they?
But the best segment, because of how it relates to the Roman Reigns story and has Kevin Owens, was the Kevin Owens segment. Heyman gave another great promo and Kevin had a great response. And honestly, it is a brilliant idea to use "card subject to change" in story, when normally it's a shoot disclaimer that someone can't make the trip. Kevin setting up a segment for next week, it's meant to sound like things might turn into a brawl, but I feel like they'll find a way to keep things from turning into that. Pearce is still a WWE official so maybe he uses his authority to thwart Roman's rage and influence.
Mitchell's Raw Talk Report! (1/11/21)
Raw Talk will be mighty!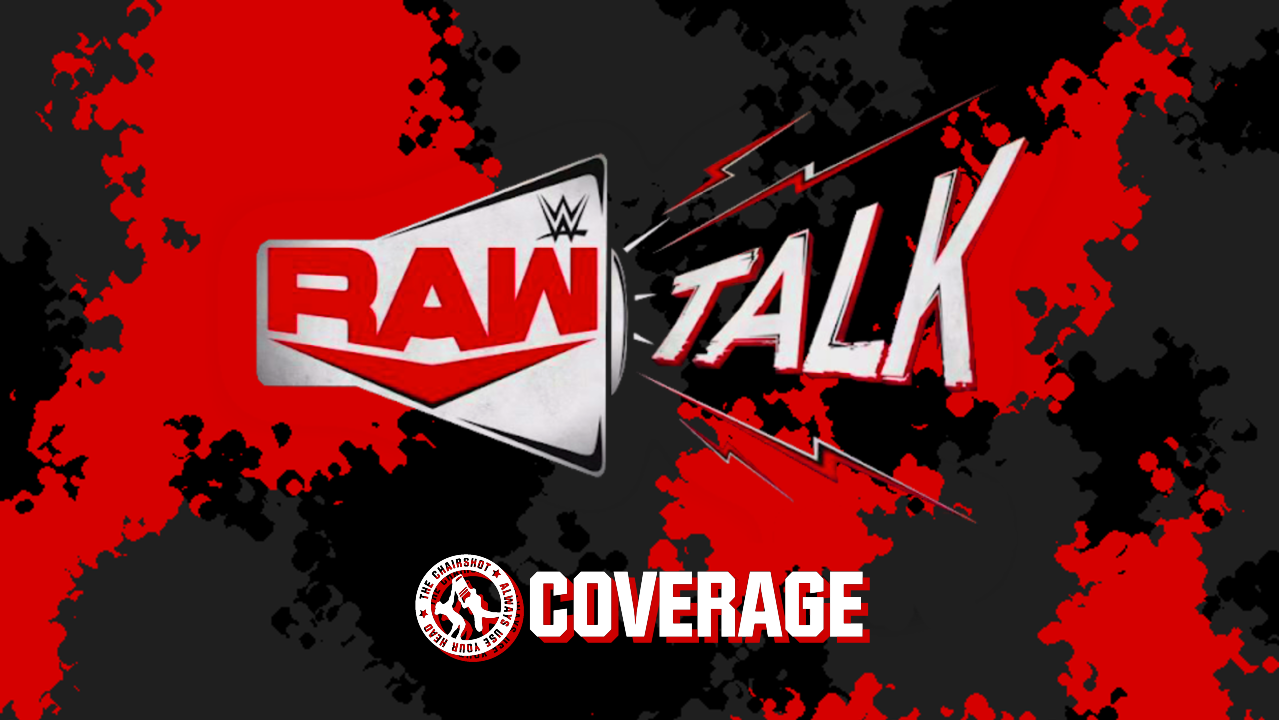 The All Mighty United States Champion is on Raw Talk!
Raw Talk (almost) always has the WWE 24/7 Champion, but now it has the WWE United States Champion! Bobby Lashley is here, along with MVP!
R-Truth and Sarah Schreiber welcome us back to the show!
Usually it's Charly Caruso and #CharTruth, but Sarah is substituting in with the "ever-entertaining, talented, FORTY-SIX time 24/7 Champion!" Sarah asks permission to pet the title and he allows it. But if they're not CharTruth, then they have to be something else. Truth Saram? Like serum but… not. But whatever their combo, they're hear to talk some truth. Truth says Charly is visiting her mom for Thanksgiving. Right… We're just a little past that, but anyway, on to tonight's Raw!
Firstly, did Truth expect the Legend Killer, Randy Orton, to fight a legend in The Game? And what else did we see? A FIREBALL was fired from Alexa Bliss! Truth watches back the footage, Orton was talking trash to HHH but then Alexa Bliss returns and shoots the fireball right at him. It seems when he didn't set her on fire, she decided to set him on fire! She's starting to creep Truth out. Sarah says it does make sense, though, when Alexa has lost it all. She lost the Firefly Fun House because of Orton, she lost The Fiend because of Orton, and has nothing left to lose. Truth agrees with that, but why the fireball? Why!? And it has all but blinded Orton right there. Is he okay? Do we hope he is or isn't? HHH just confronted Orton for being awful, but then this happens. This is getting hot quite literally.
But other major news from Raw was that the WWE World Champion, Drew McIntyre, has tested positive for COVID, is quarantining, but still accepted Goldberg's challenge for the title! That's going to be good! Truth is going with McIntyre, but he knows Goldberg is Goldberg. McIntyre is a fighter, though! A Scottish Warrior, sword and all! Excalibur or what? Um… Well, a thrilling and terrifying night overall, but we need to get to our first guest, the Lethal Lothario!
Angel Garza joins Raw Talk!
Garza has a question for Sarah first. "Why are you so lonely?" Is she lonely? She has Truth here. And hello, don't just blow past Truth! Garza tunes all that out and says he's brought something for Sarah: a rose. Well, she knows he's offered a rose to a lot of different ladies, and even once before to her. Yes, and she left him hanging. Also, Truth is putting gummy worms all over Garza as a reminder of the Bogeyman spooking him on Legend's Night. Sarah accepts the rose, and then asks Garza how he feels about having lost the WWE 24/7 Championship to Truth. Who? Garza only sees Sarah.
Truth keeps trying to get Garza to acknowledge the gummy worms, and Sarah asks if Garza isn't disheartened by the loss. Garza says he's only focused on Sarah. They can look at each other in the eyes and- Well, last week, Garza was trying to flirt with some of the legendary ladies, such as Torrie Wilson. Garza denies that but Truth points out how Garza also thought he had a chance at Card B and Ariana Grande, but then Bogeyman and Truth had the last laugh. Garza only acknowledges the gummy worms in offering them to Sarah, and she politely declines. Is he not discouraged at all after last week? Just a little. But when Garza sees Sarah, everything else is gone.
Well while Garza is romantic and sweet, cute even- Truth points out she's letting the flower droop. Garza throws the gummy worms away and Sarah is sensing tension between him and Truth. Are there any refs around? Truth says Garza is mad that he didn't get Cardi, he got the Bogey. Sarah asks if Garza was expecting the Bogeyman and Truth says nope, he was hoping for Cardi B! Garza gets mad at Truth and wants him to lose so he can be alone with Sarah. Whoa, did he forget what show it was? Maybe Garza should go. Well there was no chair over on the other side! Right, sorry.
Sarah wants to ask Garza about his expectations in 2021. Apparently he wants a woman but he can't get one, he's too much of a player! Garza says 2021 is HIS year. For…? You'll see. Truth says that's not likely. Now have more gummy worms. Sarah, stay away from him, he's a player! Moving on, someone else irresistible is the Irresistible Force!
Nia Jax joins Raw Talk!
Sarah asks how Nia is doing and Nia says she's doing well. Nia and Shayna had a good win but Nia seemed upset she didn't get the win herself. No, that's not it. It isn't? No, it isn't. Nia isn't sure what Sarah and Truth are getting at, but just because their hair is that high doesn't mean they can look down on Nia. Nia doesn't mind if it was her or Shayna who got the win, it was that they got the win. It was just a bit surprising. Sarah brings up the Royal Rumble is coming, and that is every superstar for themselves. Are they preparing for that as a team? Nia thinks Sarah has some horns under that hair, she is definitely starting something.
Truth says Sarah is asking legit questions and Nia agrees, it is every woman for themselves. Nia has a good history in the Rumble matches, and Truth should remember that. Remember what happened when she went after him? Truth says Nia apologized, but she doesn't remember that. She never apologizes. So she and Shayna are on the same team, same path, et cetera? They were so dominate- ARE dominate! The hair gel is getting to Sarah. Rumble season is everyone for themselves, tonight threw Nia off balance, but they're a team. They've come a long way from when they started as a team. Shayna did great last week all alone, even though she lost. But as a team, they won.
But this is the Royal Rumble! They're gonna be tight? Would Truth trust Nia at the Rumble? HELL NO. Well, Shayna and Nia were tag team champions, are they still after those belts? Wow, Sarah is coming out hot! Nia and Shayna always have eyes on the prize, but when it comes to the Rumble, when one of them wins, they're going to WrestleMania! And Truth, be careful, you might not make it to the Rumble. Truth says he'll be too worried about his baby. But would Nia and Shayna work together in the Rumble for a moment? We'll wait and see. Uh oh, that means they will fight. Friendship is DONE. Shut up, Truth!
Well, Mandy and Dana have been very resilient to the animosity. What did Nia think about Shayna's loss? It seemed like Shayna didn't care about winning, she just wanted to kill. If Shayna turns it on, she could take out most of the other women. Not all, but most. Shayna has that killer instinct, brought it tonight. She might've been down on the mat a little too long last week, but that's not the point. If she brings it, it's done. Sarah thanks Nia for her time, Nia insists she never apologized to Truth, even now, and Nia heads off. And lastly, the Hurt Business is here!
MVP and Bobby Lashley joins Raw Talk!
MVP says they've got this on lock and Truth agrees. It was a busy night tonight but tonight, the Hurt Business was winning. MVP says it is business as usual. MVP points out the spot on his suit, that is Matt Riddle's "DNA swatch," his blood. Riddle's people will get the dry cleaning bill. Send it to Batman because Matt's the Riddler. MVP doesn't care to understand what Truth is talking about. But the United States Champion isn't losing any time soon. Lashley could even add the 24/7 Championship if he wanted to. MVP references Truth's usual confusion by saying Lashley could use "Nelson from the Simpsons" on Truth to get it, too.
Speaking of that, Truth wants to talk with them. What Lashley did to Riddle, the Hurt Lock, that's the exit ramp. A full nelson submission victory and Lashley wins. Luckily the ref was paying attention this time. Yes, the last time it happened, the ref missed it. MVP says the ref messed up that time, and doesn't want anyone defending it. Just because he's a WWE referee, he's above reproach? Lashley speaks up to say that he beat up a real fighter. Riddle didn't win back then, and he didn't win against MVP tonight. Not really! MVP says Riddle can win a match but he still lost the fight. So congrats, bro, you won by DQ!
Was MVP shocked by that challenge? No, Riddle is an idiot! Nothing Riddle does surprises MVP. MVP says Riddle and Truth are the same, they're both "idiot savants." Truth takes that as a compliment. But Riddle has been a thorn in the side of the Hurt Business since coming to Raw, and clearly Hurt Business isn't investing in Riddle's ideas. Lashley says Riddle is more a roach. Hurt Business has big plans for 2021 so they're not wasting time with Riddle and the Bronuts and whatever other nonsense he comes up with. Truth says Lashley could probably chow down and put away a lot of Bronuts, though.
Lashley and MVP get up and get in Truth's face. Truth just wants an apology for Lashley putting him in the nelson like 100 times! One little apology won't hurt the Hurt Business! Just one. MVP says Lashley won't punch Truth in the mouth yet, and the show will end here. MVP wants Truth to apologize, and Truth apologizes. Sarah just has one more question. The Hurt Business has the United States and Raw Tag Team Championships, what does MVP have his eyes on? MVP says the US title IS their gold. Truth speaks up again and MVP gets mad!
MVP asks Truth what he just said and Sarah does her best to remain calm. Lashley pulls MVP away and they spare Truth. Truth says this is why they can't have Hurt Business back! Sarah does her best to smooth everything over, and thanks us for tuning in to this week's Raw Talk.
---
My Thoughts:
A fairly good episode of Raw Talk, and perhaps more than just McIntyre had to quarantine because of his positive test. Charly Caruso being the primary interviewer for Raw and therefore being frequently in close proximity, it'd make sense she would quarantine as a precaution. Sarah Schreiber did alright, though I would've thought Kayla got the nod to fill in since she hosts Talking Smack. But again, Sarah did alright, her part at the end could've been a bit more flustered but we can kayfabe that as her being more professional and able to handle a stressful situation.
Going into this, I thought Garza should've closed so he and Truth could end Raw Talk on a 24/7 Championship match. But starting it off with Garza was fine. Garza tuning out Truth until he just couldn't hold back his frustration was a good way of doing his segment, and this will definitely lead to another 24/7 Championship "match" at some point, which I think will be a bit of fun. Nia had a decent segment, mostly her trying to stir up trouble with Sarah, but her passive aggressive comments toward Shayna were a good detail. Hurt Business had a good segment because of how angry they got with Truth, as Charly has always been warning Truth about. I hope Charly gets to point that out to Truth when she returns.
And while MVP said Lashley having the US title was enough for him, I really do think MVP should become 24/7 Champion to get at Truth, but then also it's a great set-up where MVP has the other members as bodyguards so that he can hold onto the belt for a long time, and perhaps set a record in length of reign. That won't be so hard, as Rob Gronkowski was the longest reigning at a recognized 57 days, aka two months. So MVP could have Hurt Business protecting him for two or three months, set the record, then he loses on like the 60th night to Truth or another star that's their rival.