(NOAH) NOAH WEEKLY NEWSLETTER VOL.65 ~ 12TH JANUARY 2020
With a new year and new champions, NOAH begins it's 2020 trajectory! Hisame brings us all we need to know!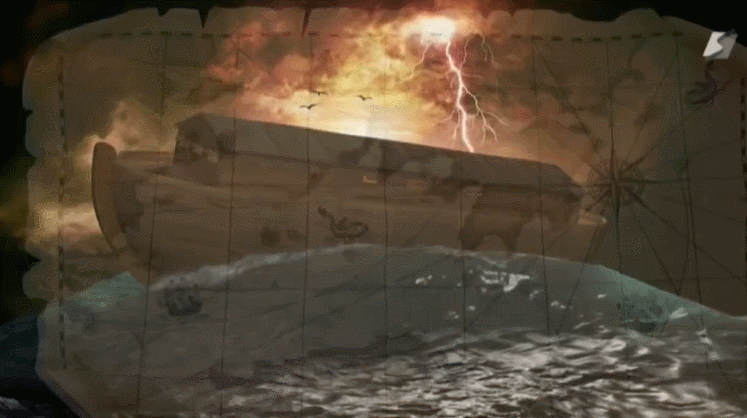 With a new year and new champions, NOAH begins it's 2020 trajectory! Hisame brings us all we need to know!
EVENT RECAP
Global Junior League 2020
Global Junior League started very early this year at Yokohama Radiant Halls, which NOAH ran on the 10th and 11th January. The third night took place on the 12th in Hamamatsu.
As per tradition the competing athletes came out and lined up in their respective blocks, however, the trouble didn't come from the volatile D block, rather it started when Kotaro Suzuki decided to kick Tadasuke, and a fight broke out which Atsushi Kotoge had to break up.
The second issue came from Yoshinari Ogawa. When Kaito Kiyomiya declared in 2019 that he (as the GHC Heavyweight Champion at that time) wasn't going to compete in the N-1 VICTORY, Yoshinari Ogawa announced that he as the GHC Junior Heavyweight champion wasn't going to compete in Global Junior League. NOSAWA Rongai said that if Ogawa wasn't going to be in it, then neither was he going to be, and so neither of them came out.
Hitoshi Kumano has changed his costume to blue. I am not sure if this is just for the duration of Global Junior League, or else this is a complete change for him, but he says that he is wearing it in honor of one of his trainers, Atsushi Aoki. He is also using a variant of Aoki's finisher, The Assault Point. Kumano scored his first Global Junior League victory over former partner, Hajime Ohara. Kumano lost his second round when his trainer, Atsushi Kotoge, defeated him in 10 minutes and 56 seconds. Kumano bowed to his teacher after the match.
Dick Togo picked up his first ever Global Junior League victory over former pupil, Hao. Hao's rallied and defeated Tadasuke on the 11th.
Chris Ridgeway beat Nio, but in the highly anticipated match with Minoru Tanaka, was pinned via a reversal. The match was said to be painful to watch, with Ridgeway practically tying Tanaka's legs into a knot.
Junta Miyawaki faced HAYATA in what was both their first round of Global Junior League on the 11th January, but lost. The match was not as easy as HAYATA thought it was going to be, as Miyawaki fought to the end – kicking out from The Headache, moonsault, running powerbomb and sit down powerbomb. In the end, it was a second moonsault in which HAYATA picked up the win.
On the 12th in Hamamatsu, and to everyone's surprise, Yoshinari Ogawa decided to participate in the league match against Miyawaki. Miyawaki put up a spirited fight, but since Ogawa smelt blood and targeted Miyawaki's taped shoulder, he had the boy tapping out after eight minutes. With his endless capacity for twisting both reality and the truth, Ogawa said that he never said that he wouldn't participate in the league, he was just different from Kiyomiya.
Miyawaki has said that he will win, he "has to win".
Daisuke Harada and Minoru Tanaka had their first Global Junior League match on the 12th. Their history includes one win for each over each other, with the last Global Junior League match they had in 2019, ending in a draw. This match ended the same way.
Elsewhere on the roster
Kinya Okada has suddenly come into his own, and bridged the huge distance from his missing a lot of time and experience due to injury and where he should be at this point in his career. Inamura suddenly realised in Yokohama that he was growing to be a threat, and wasn't going to be pushed around as easily as before, and the fans loved the fight between the next generation of NOAH. Okada also started giving his seniors orders, and I think the look on Hajime Ohara's face said it all.
HAYATA found himself covering for YO-HEY (he's injured, please see the news below for details), in Yokohama on the 11th in a match teaming with Naomichi Marufuji and Daisuke Harada against STINGER (Yoshinari Ogawa, Kotaro Suzuki & Atsushi Kotoge), which Daisuke Harada applauded him for at the end. Naturally, Marufuji amd Harada started being childish over things like neither of them wanting to stand near each other, and Marufuji going to steal Harada's belt at the end of the match. Marufuji also tried to outmaneuver Ogawa. It didn't work well.
Although it was not a title match, but it was against the person who he took the belt from, Go Shiozaki wore the green outfit for main event on 11th January, when Kumaxiz (himself, tag partner Katsuhiko Nakajima and mascot Hitoshi Kumano), took on Kaito Kiyomiya, Mohammed Yone and Shuhei Taniguchi. Naturally, Shiozaki's main target was Kiyomiya. The big part of this match however, was junior with the strength of a heavyweight, Hitoshi Kumano, hoisting up Shuhei Taniguchi and slamming him.
Event recaps & post match promos
Global Junior League Night 1: 10th January, Yokohama Radiant Halls
Post match promos
Global Junior League Night 2: 11th January, Yokohama Radiant Halls
Global Junior League Night 3: 12th January, Act City Hamamatsu
ELSEWHERE IN NOAH
~ Takashi Sugiura is trolling Masao Inoue and Shuhei Taniguchi over having gout. Masao Inoue said he has had a premonition that this means that Sugiura will develop the condition, and the three of them will become "The Gout Trio".
~ Quiet Storm has not said anything about his future after NOAH, only that he is slightly dazed that this is his last tour. It has also been noted that he looks sad, which are making fans wonder what is really happening. Quiet Storm posted on the 12th on his official Twitter about a "big come back" (he has since deleted that post). His Twitter profile has changed and he has included an e-mail for bookings, which seems to confirm that he will become a freelancer.
~ Kotaro Suzuki's pants came down slightly after a dive off the top turnbuckle
~ Tadasuke for reasons known only to himself, stole Hao's belt and threw it out the ring.
~ RATELS appeared late to Tadasuke's music
~ Yoshinari Ogawa held another training session for the roster in Yokohama
~ HAYATA, drafted in with Tadasuke to replace YO-HEY in the fan club sessions on the 12th in Hamamatsu, hid behind the NOAH sign. Tadasuke wore sunglasses indoors in the middle of winter.
NEWS
PERISCOPE
In a "guerrilla" move, NOAH showed a small amount of the match between Hao & Dick Togo on the 10th on Periscope via their official Twitter. They then increased this on the 11th to three matches, but they didn't stream anything on the 12th in Hamamatsu, with the main event being Daisuke Harada vs Minoru Tanaka. I don't know if this is because the network have said no more, or because they only will stream in the metropolitan areas of Japan. However, wherever and whenever they do it, it has been welcome for fans to be able to see shows that are not normally streamed or televised, and that are usually clipped on YouTube or shown in parts on Battlemen.
This looks to be something they will do going forward.
I have included the links to the matches shown, but I am afraid I don't know how long these links will be valid for.
Naomichi Marufuji, Daisuke Harada & HAYATA vs STINGER (Yoshinari Ogawa, Kotaro Suzuki & Atsushi Kotoge) 
Kumaxiz vs Kaito Kiyomiya, Shuhei Taniguchi & Mohammed Yone
KATSUHIKO NAKAJIMA IN W-1
Katsuhiko Nakajima won the W-1 Championship from Daiki Inaba in Osaka on the 12th January. Nakajima was his usual smug sarcastic self, pinning Inaba with a huge grin on his face, and then throwing the belt outside the ring when the referee presented it to him. Nakajima was confronted by Shotaro Ashino, who challenged for the belt. Nakajima said that he didn't want to do it, as he didn't want the belt, but he would do it if the fans wanted it.
Saying that he was "saddled" with a belt he didn't want, for a promotion that he was predicting would collapse (despite everything fans and wrestlers had built), Nakajima arrived for NOAH's event in Hamamatsu, and despite being announced as the W-1 champion, Nakajima did not even bother to bring the belt with him for the ring. This wasn't because he had lost it or anything, but more because he didn't want to.
YO-HEY INJURED
In Yokohama on opening night of Global Junior League, after being knocked out of the ring, it was noted that YO-HEY was clutching his chest and breathing heavily. He himself said on his Twitter that he didn't feel well, and was worried he had torn his lung again. At almost the last moment (via hasty Twitter announcement and written sign at the venue), NOAH announced that YO-HEY had a sternum injury, and so would be sidelined for the 11th and 12th January events.
YO-HEY himself seemed upbeat about it, and he won't miss (hopefully) any of his Global Junior League matches, or the event in his hometown next Sunday. He also joked that he enjoyed watching "Wife" fill in for him.
Needless to say that with a torn lung last time in Yokohama, and a sternum injury this time, Yokohama Radiant Halls have not been auspicious for YO-HEY so far.
TORNADO TAG
NOAH's show on the 12th January was attended by Sekine Shrek Hideki (MMA, and has also appeared in All Japan), who had a picture taken with Takashi Sugiura afterwards. NOSAWA later announced that he had made an extra special match to his "Tokyo Love" show, which will take place on 4th March at Shinjuku FACE by booking Takashi Sugiura into a tornado tag street fight, teaming with Hideki and against The Brahman Brothers.
Sugiura said he had no idea who the Brahman Brothers were, and then went on to grumble that NOSAWA was centre in the event posters.
CURRENT CHAMPIONS
BROADCASTS
"A NEW SUNRISE, DAY1" will be broadcast on 14th January 2020.
NOAH have not announced any further broadcast dates or upcoming live streams.
Please note that with the demise of Puroresu Dream uploads, I will be uploading and sending out the download link for all broadcasted NOAH shows.
THIS WEEK IN NOAH
Monday 13th January: Tadasuke (34)
Tuesday 14th January: Shuhei Taniguchi on Satoko's Room
Thursday 16th January: Kaito Kiyomiya at The Tokyo Sports Awards
Friday 17th January: Katsuhiko Nakajima is the one day manager at Yoneya
Saturday 18th January: Fan event in Osaka
Sunday 19th January: Global Junior League (YO-HEY'S hometown, Yabu)
LINKS
"Higher Ground" Tour Dates (February 7th – February 22nd 2020) 
Sugura, frustrated by stagnation of the belt, does he want to "Exile"?